Adrian Chiles Height
6ft 1 (185.4 cm)
English Tv Presenter. On his agency page he was listed 6ft 1.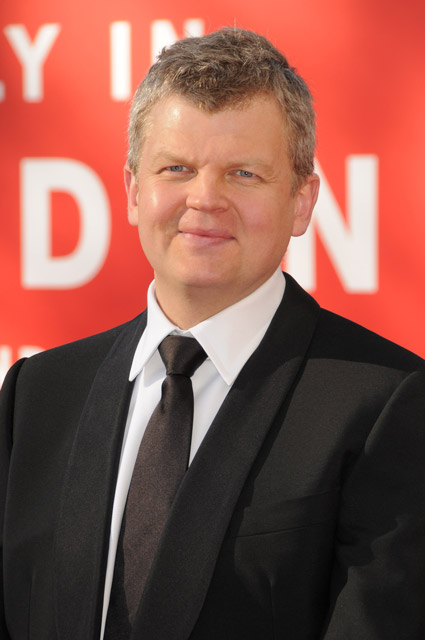 Photos by PR Photos
You May Be Interested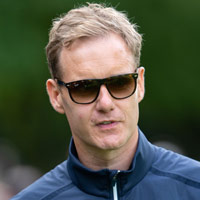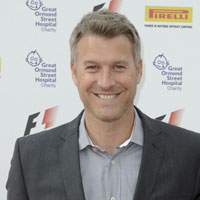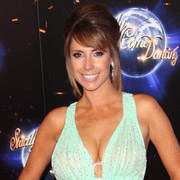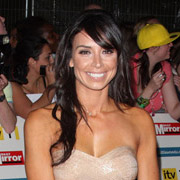 Add a Comment
24 comments
Average Guess (4 Votes)
6ft 1.5in (186.7cm)
Rampage(-_-_-)Clover
said on 7/Feb/20
You know what, I think he can look close to this. Weak 6ft1 at worst
Miss Sandy Cowell
said on 12/Jun/19
Ha ha ha! Adrian is on Countdown this week and he just talked about how, as he's got older, he suddenly feels compelled to do things on impulse. One of these things was to take a tube to a place called Cockfosters!
🐓👨‍👩‍👧‍👧 "We want to foster you!"
Then he started moaning about the perils of a suntan, wondering why, when people come back from holiday without a suntan, others think there's something wrong, when really they should be congratulated. 🌞😝
Nick Hewer added - and this was the funny part - "Or you could continue taking the tube to Cockfosters!" 🚆
I never knew Adrian was 6ft1, but that's what he gets from me today. 😉👍
Alex B
said on 7/Sep/18
He looks a decent 6.1 feet tall.
Rampage(-_-_-)Clover
said on 28/Oct/17
Rob, are you sure he's really this tall?
Editor Rob: could fall under it a bit, but looks over 6ft.
Rampage(-_-_-)Clover
said on 23/Sep/16
He can look much shorter than this at times...
Arch Stanton
said on 29/Nov/12
Roy Keane's close to 5 ft 10 I think Mr, yes.
Arch Stanton
said on 29/Nov/12
Click Here
In fairness he looks 6'1" here is Bleakley is 5 ft 8.
Arch Stanton
said on 29/Nov/12
Rob this one needs looking into, how can he be 6 ft 1 if he's barely taller than Prince Charles and minimum 1.5 inches shorter than 6' listed Jamie Rednapp? He's as much 6 ft 1 as Justin Timberlake is. 5'11", 5'11.5" tops.
miko
said on 29/Dec/11
I've just seen this page, Chiles 6 FOOT 1!!??
Believe me, seen Chiles in Birmingham City Centre and he looked a solid 5'11, but nothing more. I cannot fathom him at 6'1. I'd have to say 182cm, 183cm at the very, very best.
Redknapp is 6'1. He's got an inch on Lampard.
Shaun
said on 29/Dec/11
Chiles is a shade taller than Les Ferdinand who you have as 5'11. But if Ferdinand is 5'11" no way is Redknapp just 6'.
Shaun
said on 29/Dec/11
Click Here
Exposed. Is Jamie Redknapp 6'3" rather than 6'0 he has always been listed at? Redknapp is surely easily two inches taller than Chiles! But to be honest I think Redknapp generally looks 6'2" I don't think there's much chance of him being a flat 6'0.
Shaun
said on 8/Dec/11
Click Here
5'6" Kelly Brook in about three inch heels is up to Lobb's lips. So he's 8-9 inches taller than 5'9" so yeah he's 6'5"-6'6" range. Bleakely though look at the heels, much bigger than Kelly's and barely taller than Kelly. Maybe Christine is more 5 ft 7?
Shaun
said on 8/Dec/11
Click Here
Does actually look easily 6'1" here next to Dan Lobb who claims 6'6", more likely 6'5" barefoot.
SAK
said on 3/Dec/11
@HULK, good pic,
Shows Chiles is no way 185cm/6ft1. But i will say, Chiles is slightly hunched and his shoes look flatter (less heel) then the others. So i would say 182cm/5ft11.5 max for him, and maybe 181cm a more accurate listing for him.
Downgrade pls.
HULK
said on 12/Oct/11
6'1 ARE U JOKING--------- Here he is with
Jamie redknapp(6FT-LEFT OF HIM)
Les Ferdinand (5'11-Right hand side of pic)
Click Here
Click Here
Shaun
said on 22/Sep/11
Bleakley is a strong 5'7" I think.
anon
said on 21/Jul/11
6'1''? I thought this guy was around 5'10''
Maximus Meridius
said on 10/Jul/11
Hey Rob how about adding christine beakley to this site how tall is i would say 5ft 7in at least is she in that range do you think.
[Editor Rob: 5ft 7 women can be anywhere from equal to 2 inches taller than me, all depends on the heels. 5ft 7-7.5 could be fair, I don't know when I will add her though.]
Maximus Meridius
said on 9/Jul/11
Hey Rob how tall is christine bleakley do you think she should be added to this site.
[Editor Rob: I did see her at heathrow a year or so ago, I mean she was taller than me in heels, maybe an inch or so, but her and frank weren't stopping, Frank Lampard looked 183/184 range.]
gtm
said on 7/Jun/11
i met him, i had surgery and was measured barefoot in hospital as 6'3. Chiles wasnt much smaller then me at all, Id say 6'1 is spot on.
Shaun
said on 27/May/11
Recent pics he is the exactly same height as David Cameron or a shade shorter Rob. I think 184cm same as Cameron would be more accurate. I'll find a photo
Shaun
said on 14/May/11
He was two inches taller than Prince Charles tops, trust me on this. Prince Charles is a strong 5'9"? Chiles is a strong 5'11". Defnitely not 6'1".
vibram five fingers
said on 25/Mar/11
Do you like vibram five finger shoes, now it is very popular and has many fans, if you like it, don't wait but choose it.
Click Here
Clive A
said on 7/Nov/10
I've just observed Adrian for some time presenting Live FA Football,standing on the pitch next to 6ft 0in Gareth Southgate,if anthing Gareth appears slightly taller,although I have heard Adrian himself say he's 6ft 1in.