Agyness Deyn's Height
5ft 8 (172.7 cm)
English model and actress, known for playing DI Elaine Renko in Hard Sun and for appearences in films Clash of the Titans, Sunset Song and Pusher. Her model agency currently list her as
"Height 5' 10''"
with measurements 32-23-34.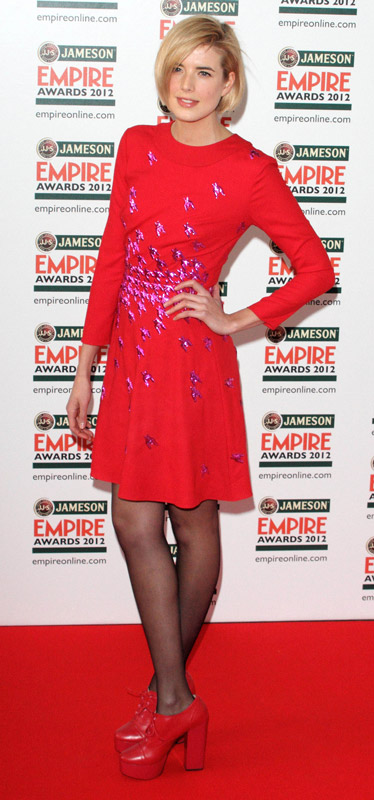 Photos by PR Photos
You May Be Interested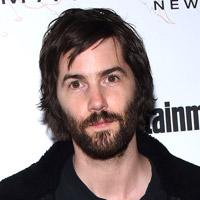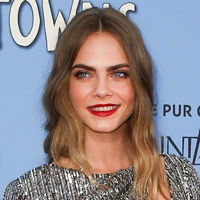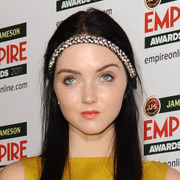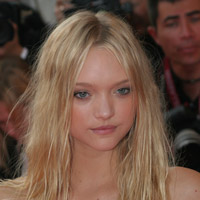 Add a Comment
9 comments
Average Guess (9 Votes)
5ft 8.36in (173.6cm)
Miss Sandy Cowell
said on 12/Jun/19
I saw Agyness in the back of a car, probably a limo, with friends Liv Tyler, Kate Hudson and more besides. It didn't exactly help me find out her height, but I saw her in the movie 'Pusher', and thought, "Wow! She's tall!"
I think I will vote for Agyness to be five foot eight and a quarter. 💐
Sandy Cowell
said on 28/Jan/18
@ Nik - I think we can ALL relate to that full-bladdered feeling!
What a funny thing to write about on a height site and I can't blame it on my phone either! It is particularly annoying when one is lying all snug and warm in bed!
I just recently received a new film through the door, courtesy of Amazon. It is called 'Ticking Clock' and the main star is Cuba Gooding Junior. I saw most of it on the Sony Movie Channel last Friday, and it was so unexpectedly good that I sent off for a copy straightaway afterwards! Though violent and scary, it actually has a happy ending, brought about in a very original way!
I recommend it and it will show on the same Channel on Thursday next! You don't get many films about serial killers which have good endings, and if someone had told me that this one does, I would have said, "The only way anything like that could end on a happy note is if the events hadn't happened in the first place!"
I'm not saying anything else accept that you should try to watch it yourself! You won't regret it if originality is your forte. Ironically enough, it was on the Sony Movie Channel, or perhaps Film 4, that I first saw Agyness act in a film called 'Pusher'! To put it bluntly, I didn't end up buying that one, but it wasn't any reflection on the lady's acting at all!
Bye for now and enjoy the up and coming week! 😁🙋
Nik
said on 28/Jan/18
@ Sandy Cowell
There is nothing wrong with making a big deal out of height and it is a great area of interest to us and to Rob too! Cheers to you Sandy, and yes, I am having a nice weekend thanks! After that cup of tea you may need the toilet again! Ha ha! I know that feeling and sometimes the feeling of not being able to get off my * to go too!
I will offer Agyness 5'8"! Not a penny more, not a penny less!
Sandy Cowell
said on 27/Jan/18
A few hours later...
I have decided to call it a day now, and have just retired....
in a crunchy bed, I lazy stinker! 😂😹
🍣🍞🎂🍰🍩🍪🍴 🙍📺🌇
Sandy Cowell
said on 27/Jan/18
Please note: 👆
That doesn't quite look right! What I meant to say was, "As is experienced by Nik!"
Nik is the last person who would think that my making a big deal out of height is soppy! He is the most like-minded person I have ever met!
Cheers to you Nik! I hope you're having a nice weekend, and you too MaryAnne! I am sitting perched on my crumb-filled bed, bladder desperately awaiting a trip to the 🚽, but I am happy! After another scare of thinking I lost my internet facilities again, changing my bed and taking a trip to the toilet is something I will be happy to do because when it's all over, I can relax in my lovely clean, crunch-free bed, empty-bladdered with a large 🍵 of tea, and enjoy the rest of my day! Hooray for celebheights! 🙌
Sandy Cowell
said on 26/Jan/18
@ MaryAnne - Thank you for that wonderful message yesterday! It would be lovely to receive that at any time, but I received it on my Birthday, and it meant more than any present could have done!
Yes, I was offline for a whole fortnight! It turned out after much ado that I needed a new simcard and my boyfriend came round yesterday morning to sort it out. He said he couldn't let me be without the internet on my Birthday! He also knows that I love you all at Celebheights and though, as with Nik, he doesn't half think I'm stupid to make a mountainous deal out of height, he also knows that for me it's SO much more than that because I love celebs and people in general, especially ones I click with - like you, of course!
There are still various strange noises coming from my phone, but at least I know can write on it now! Have a lovely weekend! I have been doing some reminiscing lately, and I'll be able to write about the funniest bits on Rob's page, which I know is back, thanks to Nik! Love you too, MaryAnne! Thanks once again!
MaryAnne
said on 25/Jan/18
Oh-mi-god!!! My Sandy-Candy is back!!! how I wondered about where you went I cant put into words!I thought you left celebheights.com since you did not drob by and leave comment a few days my honey. Do not make me afraid of losing you again Sandy sistah. ;) I fancy reading your comments and you will be always my celebheights lover-sistah! kissess xoxo
Sandy Cowell
said on 25/Jan/18
Isn't it great to see another legendary model on celebheights! I thought she might have been the brainchild of MaryAnne! Hi MaryAnne - I'm so glad to be back! I was having trouble with my phone - even more so than usual!
Anyway, I shall offer Agyness 5ft8, though she can get away with taller because of her reed-slim figure.
MaryAnne
said on 24/Jan/18
Woww!!! It is amazing to see Mrs. Deyn has eventually a page. A modeling legend, definitely. The 5'10 listing is a little bit generous for this British stunner. 5'8 is ok.

Editor Rob
I doubt she started off on Select Models at 5ft 10.