Lily Cole's Height
5ft 10 ½ (179.1 cm)
British Model and Actress known for roles in The Imaginarium of Doctor Parnassus, St Trinian's and Snow White and the Huntsman . Storm Models listed her 179cm and she said herself
"I say 5ft 11in because it's easier, but I'm 5ft 10 and a half inches"
. Another agency gave her Bust/Bra Size as 32inches, Waist 25 inches and Hips 35 inches.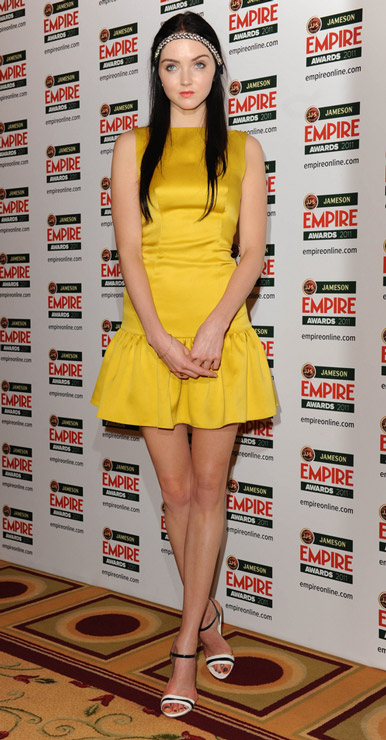 Photo by PR Photos
You May Be Interested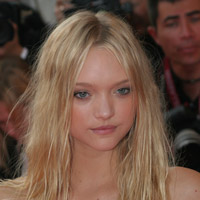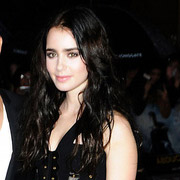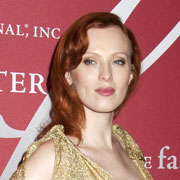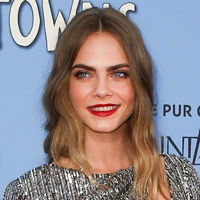 Add a Comment
29 comments
Average Guess (14 Votes)
5ft 10.59in (179.3cm)
Nik Ashton
said on 8/Jan/20
It's also just as easy for her to say that she is 5'10"!
Miss Sandy Cowell
said on 19/May/19
🎂🎁🎈 Happy Birthday Lily! 🎈🎁🎂
Wishing this bright-as-a-button model, actress, conservationist and graduate a very exciting 31st Birthday!
5ft10.75.
💐💝💐💝💐💝💐💝💐💝💐💝💐💝💐💝
Lara
said on 30/Apr/19
She seems to be 1.79 m.
Nik
said on 20/Aug/18
@ Sandy Cowell - My use of terminology was not the best for a heights website! Well noticed!
Sandy Cowell
said on 20/Aug/18
@ Nik - Apart from a quarter past nine pm, when she is an eighth of an inch smaller! 🤣
Nik
said on 19/Aug/18
Lily looks her listing all day long!
Sandy Cowell
said on 18/Aug/18
@ James - It would be great to see a picture of Lily, Keira and Elle all standing in the same picture! You sometimes find 'feasts' of pictures of lovely celebs in magazines, and, depending on who's in them, I keep them for future reference.
Have a happy weekend! 😁👍
James McMichael
said on 17/Aug/18
@Sandy Cowell Well, Elle Fanning would also tower over 5'7" actress Keira Knightley like Lily Cole.
Sandy Cowell
said on 24/Jul/18
@ James - I've seen a picture of Lily Cole standing next to Keira Knightley and she towers over the 5ft7 actress!
I think it's amazing that Lily has played a naughty schoolgirl and also taken the role of Queen Elizabeth I. What a contrast! Lily does have the authentic red hair to play that Queen though!
I have no trouble giving her 5ft10.75; I was always under the assumption that she was 5ft11, so even that's a come-down!
James McMichael
said on 21/Jul/18
If Lily Cole is 5'10.5" in her bare feet then Elle Fanning is 5'9.5" in her bare feet.
Mimi
said on 6/Jan/18
Rob do you think she'll edge out Charlize? She looks very similar in height.
Click Here
Editor Rob: I think from that event, there are some photos in which Lily seemed taller...I can believe she would measure a bit more than Charlize.
Sandy Cowell
said on 20/Jan/17
@ Rojina - That is an excellent comment from you (5th July 16), and it has SO made me think!
Looking down on people must have as many drawbacks as looking up all the time! That really has me wondering! Well done, Rojina! ☝ 👥 😕
Sandy Cowell
said on 20/Jan/17
Is Lily sporting dark hair in this picture? If she is, I understand, as so many of us love a change, but I do like what Lily has done for redheads! She made her red hair her trademark in her early career and I think that ginger haired people need a confidence boost as they suffer unnecessary victimisation, why I don't know as they are beautiful in their own right! I saw Lily pictured with Keira Knightley, and Keira looked tiny! Lily was written up as 5ft11, though I will go along with 5ft10.5, as written here.
Lily is also a very studious young lady with a degree! She sets a great example to the young.
Rojina
said on 5/Jul/16
There used to be a time when I would have killed to be this height. Now I just think how much I d hate to tower over others. I bet in real life she wouldn't appear half as imposing as she does on screen
realheight
said on 13/Jun/16
Lily Cole: 5'11.25"/181cm
Carmen Kass: 5'9.75"/177cm
Lily Donaldson: 5'9.5"/176.5cm
Mariacarla Boscono: 5'8.25"/173.5cm
Carolyn Murphy: 5'6.5"/169cm
Audrey Marnay: 5'6.25"/168cm
Naomi Campbell: 5'7.25"/171cm
MaryAnne
said on 13/Jun/16
She was a famous model back in 2005 the year in which the baby doll face area took the fashion World over. Likes of Lily,Jessica and Gemma
made this area remarkable with their baby doll faces. If she was modeling these days she would not be booked as much as in 2005.
mf
said on 12/Jun/16
"A British MODEL??? They have low standards. lol"
Few runway models are girl-next-door attractive. However, when you encounter one in person, you realize why they're chosen for the job.
Pedro
said on 2/Nov/13
I think that Lily's quote at the top applies to many other people who also just prefer to round their height up in the imperial system.
Emmanuelle
said on 11/Feb/13
Lily's 5'10.5" from having met her once, and an insanely beautiful woman to boot. She may not be the prettiest, but her work is fabulous. Absolutely correct.
Silent d
said on 12/Jan/12
She was shorter than tamsin in st trinians. 177cm.
ashley
said on 24/Dec/11
I saw her in London, I'm just 5'4 but my boyfriend is a strong 5'10 and he was a bit taller. I'd say 5'9 is spot on for her.
Kashfia
said on 14/Dec/11
If Emma Watson is really 5'6" or shorter in her bare feet that means female runway models' height are exaggerated by 4 or 5 inches taller than they actually are. Emma Watson is 5'8" in her bare feet and Lily Cole looked 2 or 3 inches taller than her.
Phil
said on 5/Sep/11
A British MODEL??? They have low standards. lol She is a 5 foot 10 tall woman,
but she doesn't look great.
That's just my opinion though
J.J.
said on 5/Aug/11
She is very tall. Someone I'd like Rob to add is Karolina Kurkova because apparently they say she is 5'11" but she looks 6'4"+ in heels so I can't understand how she is only 5'11" she had an inch on 5'10.5" Gisele Bunchen
miko
said on 5/Aug/11
I'm certain I saw a 6'1 listing for her a while back, obviously she's not that tall though.
She appeared in a Dr Who episode with Karen Gillan, would have been interesting to see them two go eye to eye.
Bambi
said on 2/Aug/11
Taller than I thought she was! I thought she was about 5 ft 8 or 9.
greg
said on 29/Jul/11
SAK, That was a LOL-lipop!
SAK
said on 26/Jul/11
she looks like a lollipop.
5ft10.5 is spot on.