Lily Collins Height
5ft 4 (162.6 cm)
English/American Actress best known for roles in Mirror Mirror, Abduction and Priest. On the Next Modelling agency she was listed as 5ft 5 with vital statistics: Bra Size 32in, Waist 24 in, Hips 33in.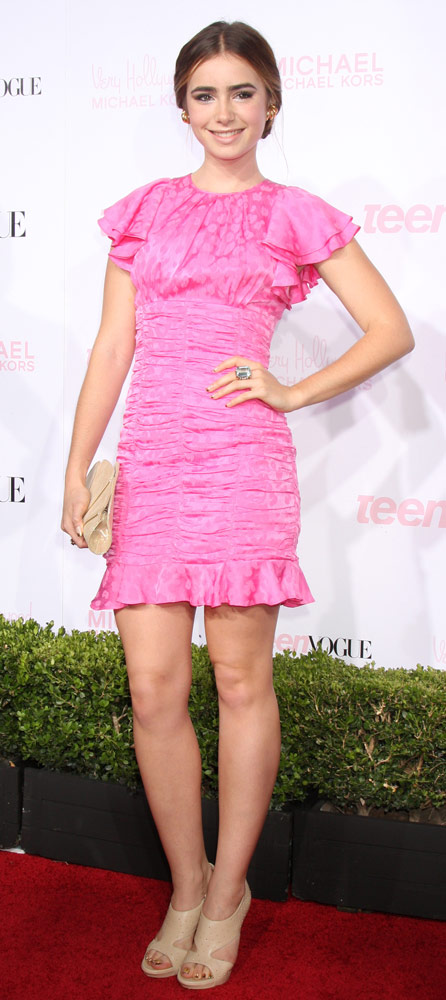 Photo by kathclick/BigStock.com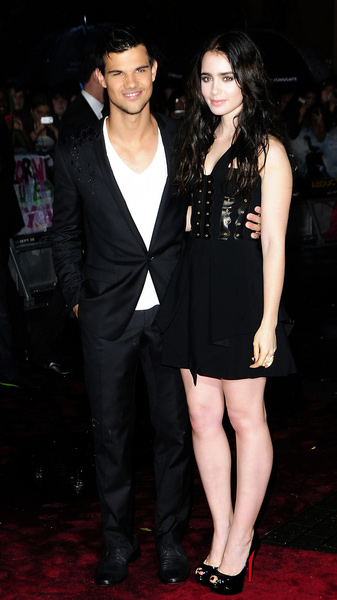 You May Be Interested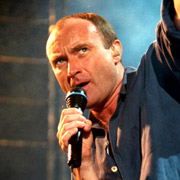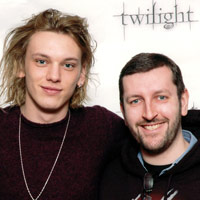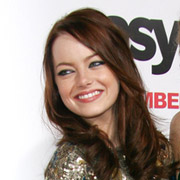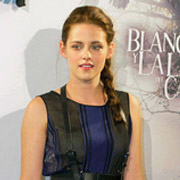 Add a Comment
55 comments
Average Guess (47 Votes)
5ft 3.93in (162.4cm)
Nik
said on 16/Oct/20
A-V-E-R-A-G-E!
michael kielty
said on 15/Oct/20
Looked tiny in inheritance, 5ft 3.5
Jam Cherry
said on 1/May/20
More like 161 cm
Nik
said on 20/Mar/20
She is only two inches shorter than her father! 😀👌
Miss Sandy Cowell
said on 18/Mar/20
💐🎁🎂🎈 Happy Birthday Lily! 🎈🎂🎁💐
Wishing Phil's beautiful and talented daughter, Lily, a very happy 31st Birthday! XXX
5ft4 😁👍
💐🎁🎂🎈💐🎁🎂🎈💐🎁🎂🎈💐🎁🎂🎈
Miss Sandy Cowell
said on 3/Sep/19
Blimey! Isn't she GORGEOUS? Yowza! 🌹
5ft4.
Mini
said on 11/Aug/19
Ellie Bamber is 168 cm tall (5 ft 6) and you can tell by those pictures with Lily that she is 165 cm tall (5 ft 5)
Darbie
said on 4/Jul/19
I think she is 161cm at best since Ellie Bamber is only 162.6cm tall and looks taller than Lily in all photos. Also Lily looks the exact same height as 160cm Lily Rose Depp when they are wearing the exact same dress and shoe for a fashion event in Paris.
Lazar99
said on 30/Jun/19
Average height for her, 5ft4 dead on.
Wendy
said on 1/May/19
Rob what do you think about this picture:
Click Here
Lily with 5"3 Zoey Deutch looks exactly the same height and similar heels. Would you consider downgrading lily, she doesn't look anywhere over 5"4.

Editor Rob
I think overall 5ft 4 for Collins is believable.
Miss Sandy Cowell
said on 18/Mar/19
🎂🎈 Happy 30th Birthday Lily!🎈🎂
So Phil Collins' little girl turns 30 today - a very attractive age. She's young enough to be at her physical best yet old enough to feel comfortable in her own skin! In a survey, women felt at their confident and physical best at 32. Lily should be feeling at her blissful, beautiful best. 👸😁👍🎁😊
When Lily was born, I'd been a keen Genesis fan for years!
🎼🎵💿🎛️🎶💝💿🎙️🎸🎧🎤
Lily gets a Birthday 5ft4.5.
thomas jane
said on 7/Jan/19
Is it possible Lily is shorter than listed? She appears to be shorter or maybe the same height as Lupita Nyong'o listed 1.62 m in this picture taken January 5th:
Click Here
and both appear to be wearing similar heels. What do you think Rob?

Editor Rob
I don't know if they have same posture, sometimes if you put one leg over the other you could lose a bit more than the other person.
Sandy Cowell
said on 24/Jul/18
I wonder if Lily is a fan of Dad's band Genesis? I love that band myself, both when Peter Gabriel fronted it and beyond, when he went solo and Phil, Lily's Dad, took over as lead singer AND drummer combined. (He was already the drummer).Some fans moaned when Gabriel left, but if you listen to 'And Then There Were Three', you will hear prog rock at its best. It can put tears of happy emotion in my eyes and I think I will order myself a copy as soon as possible as I haven't heard it in years!
🎧🥁🎤👌
Well, that's Lily's Dad for you and I bet he's as chuffed as any father would be to have such a beautiful daughter who followed him into the acting business. Phil started life as an actor and starred in Carol Reed's musical 'Oliver!' when he was a boy.
Lily looks to me to be a gorgeously-shaped 5ft4 and-a-half, with petite proportions. 😸👸💐
Nik
said on 14/Jul/18
She looks average in height!
Ed Kline
said on 13/Jul/18
Tunman :
Taylor Lautner is nowhere close to 5'8.5. He's a 5'7 max guy.
Tunman
said on 9/Jun/18
Seems like there are some trolls here.Better do something else if you don't wanna argue seriously.How could she be 5'when she's almost the same as 5'8.5"(5'9.5"in shoes)Lautner?
Look at her with Jamie campbell whom Rob met and listed at 6'
Click Here
see 8"difference if they had similar shoes,so more likely 5'4 flat.
No offense but do you feel better when you bring such laughable estimates?

Editor Rob
She was smaller than Lena Headey, but with both her and Jamie Campbell, I think it would be hard to argue under 5ft 4.
MAD SAM
said on 25/May/18
She's shorter than Emilia Clarke ! She's nothing over 153 cm (5'0")
6'1''
said on 13/Dec/17
She is 5'3'' no more
Harland
said on 22/Jul/17
5'4.5" looks right. Perfectly average height.
XXX
said on 5/Jul/17
She really does looks the same height as Lily Rose Depp and Ashley Benson, I would say slightly less than 5'4
Tall Girls
said on 30/Jun/17
Rob, Just look at this pictures, Lily can't be taller than Ashley benson, they both are wearing the same shoes, what do you think, Lily could be 5' 2' - 5' 4'' tops?
Click Here
Editor Rob: Lily really could be at most 5ft 4, I remember she looked smaller than Lena Headey in that Mortal Instruments scene they had together.
GM
said on 25/Apr/17
Those look like some really high heels she is wearing in the picture. How tall would she be in those? Around 5'8 or 5'9?
Editor Rob: they should give her at least 3.75 inches of height.
Gwen
said on 4/Mar/17
Thank you Rob! I think you nailed it with her height and weight.
Sandy Cowell
said on 25/Feb/17
I liked the comment from Reina, from Sept 2014, about Lily being her one-time babysitter!
I'll agree with Reina's 5ft4.5.
Gwen
said on 23/Feb/17
How much do you reckon she weighs now? She lost weight.
Editor Rob: Gwen, I still think 110 pounds today.
Nik
said on 13/Feb/17
@Queen
She's too tall to be classed as petite in my opinion.
Queen
said on 10/Feb/17
She's a petite girl.
Anon
said on 14/Dec/15
Lily towers over 52 Lea Michele, even though her heels are slightly bigger, still a big difference
Click Here
She is also similar heights to all these girls who are around 5'5 or more: (Emma Watson, nina dobrev, niki reed, bella)
Click Here
Click Here
Click Here
Click Here
Click Here
Jay
said on 17/Jul/15
Lily is not 5'2 or 5'3. She's 5'4.5 as listed.
Jenny
said on 9/Jul/15
There is no way that she is 5'4.5. At the Chanel fall 2015 couture show, she walked alongside Lily-Rose Depp and they basically looked like the same height. Maybe an inch difference. Lily-Rose Depp is 5'2 like her mother. I'd say Lily Collins is 5'2-5'3 max.
Jenna
said on 16/Jun/15
look at photos of Lily and Liana Liberato who is 5'7.... Lily is 5'3 tops. Liana towers over Lily. I find it so funny that actors in Hollywood add an extra inch or two... Awkward.
Katie
said on 27/May/15
Met Lily and Jamie Campbell Bower today and I was shocked at how petite she actually is! 5'3 at most. He towers over her, its so cute!
Ally
said on 18/Apr/15
Click Here
Lea is 5'2 and Lily appears to be an inch or two taller. 5'3-5'4.
Reina
said on 7/Sep/14
She is 5.4 1/2. That extra half inch is pretty important to her. I know her because she used to babysit me. Now I'm 12 and 5'5" and she's just a bit shorter.
Ang
said on 8/Jul/14
She is noticeably shorter than Lena Headey ( 5'5") in the City of Bones movie. She's probably 5'3". Maybe 5'4" max. If you watch the movie you'll see what I mean.
Mike T
said on 30/Jun/14
She is 5'3" MAX
divincodino92
said on 27/Mar/14
Could be 163 Rob?
GeaNeve
said on 23/Jan/14
Maybe 5'3''
Pokey
said on 7/Dec/13
There's no way she's 5'5". She's most likely around 5' 2".
Check out this picture:
Click Here
Jamie is 6' and he's a whole head taller.
Inspector
said on 7/Dec/13
Most likely 5' 3". Jamie Campbell Bower is listed at 6'. I had a boyfriend at that height and I would read his chin and I'm 5' 2".
Jamie seems to be a whole head taller than her.
Click Here
sap
said on 30/Sep/13
Lily with 5'3 Shenae Grimes:
Click Here
Shenae heels:
Click Here
Lily's heels:
Click Here
Seems like Lily has the same height as 5'3 shenae, I'd say Lily is 5'3-5'4 tops.
Tina
said on 4/Sep/13
Met Lily when she came to Mexico the other week :) she's lovely. I'm 5'5 sharp, lily was wearing ballerina flats and she was about an inch or 2 smaller. I'd say 5'3, all celebrities claim they're taller but it's pretty obvious she was smaller!
mina
said on 2/Sep/13
She stated during an interview with E! News "I'm only 5'4".I'm pretty sure it was last month. Before her movie came out.
Roxannethelycan
said on 1/Jul/13
she's wearing platforms those range from 5 to 6 inches, she about as tall as Lautner. So minus 5 inches and she would be no taller than 5'3
Truth
said on 6/Apr/13
She is 5'4
Jan
said on 11/Nov/12
5'5" seems about right. Maybe 5'6".
Glenn
said on 4/Dec/06
Interesting.there we have it.
[Editor Rob: did he appear that tall, slouching with you?]
Editor Rob
said on 3/Dec/06

In Boston Globe 2002 he said:
"That's bad news for a 5-foot-7 guy. But the weight is coming off - I'm back down to just over 200 pounds"
Glenn
said on 19/Nov/06
Interesting.over here its a hardly any packaging,cheap priced cd.
Middle-sized Cat
said on 18/Nov/06
Glenn,
We got a free live CD with an English newspaper, which I suspect is the same (or in part at least). Even Whole Lotta Love gets a going-over!
Glenn
said on 8/Nov/06
Oh,yeah,I love those 3 lps.theres a live cd out with ex-Hurricane singer Kelly 5-9. I have to get it.
Middle-sized Cat
said on 7/Nov/06
Thanks, Glenn. Nice to be in a bigger minority than I knew! Have to say, the new singer (Kelly Hansen) is darn good, but it's a shame Lou isn't up there.
Glenn
said on 30/Oct/06
I would say 5-8 in his prime.yeah,5-10 for Jones.Im with you on those 2 lps.plus Head Games.
Middle-sized Cat
said on 28/Oct/06
Bless this guy, he's a brave survivor (no pun!). I'd put Mick Jones at 5'10", and Rick Wills at 6'. Dennis Elliot is always sitting down! Agent Provocateur and Inside Information are my Top 2 Foreigner albums, but am in a minority there.
Regus
said on 7/Aug/06
He has changed some. I remember the 'Behind the Music' about Foreigner, he'd had a benign tumour taken out of his brain and they made a big deal about his subsequent weight gain. They should just be glad he's around and that it wasn't cancerous. I never thought Mr. 'Midnite Blue' was only 5-6 though.