Alan Alda's Height
6ft 1 (185.4 cm)
Peak height was 6ft 2 (188 cm)
American actor best known for playing Captain Benjamin Franklin Pierce in the TV series M.A.S.H. In film he has appeared in Crimes and Misdemeanors, The Aviator, The Four Seasons, California Suite, What Women Want, Paper Lion, The Seduction of Joe Tynan, Tower Heist, Diminished Capacity and the Manhattan Murder Mystery. His Dad said
"Alan is Six Feet Two"
. Another article mentioned his weight saying
"Standing six feet two inches tall and weighing about 180 pounds"
.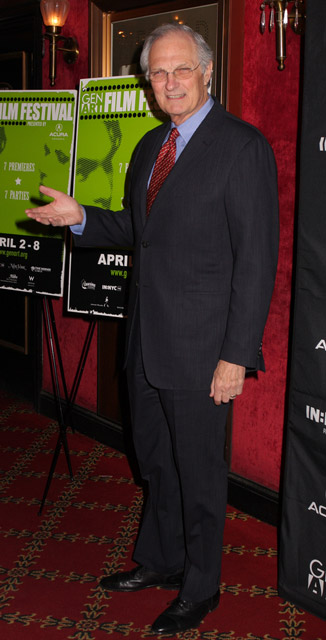 Photos by PR Photos
You May Be Interested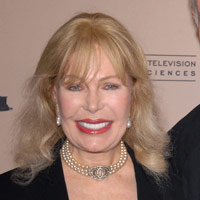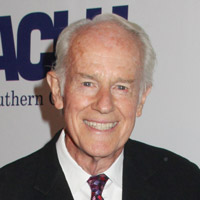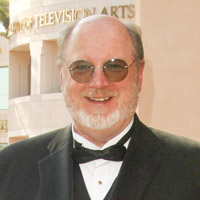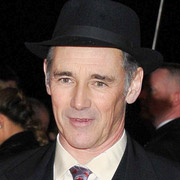 Add a Comment
78 comments
Average Guess (10 Votes)
Peak: 6ft 2.05in (188.1cm)
Current: 6ft 0.8in (184.9cm)
MIKESOWELL
said on 19/May/20
I see that you finally downgraded his current height. Seeing him and Mike Farrell recently leaves me to believe that Farrell may be 6-2 now instead of his peak 6-3 or possibly 6-3.25
OriginalAnon
said on 15/May/20
188cm peak
Caldonio
said on 31/Dec/19
6-2 peak now 6.0.5.
Jtm
said on 24/Dec/19
maybe 6'2 peak but sticking with a weak 6'2 . i watched a marriage story a couple days ago and he was much shorter than driver and even in pictures he is easily shorter. i would bet he is under 6'0 now even standing up straight .
wishbone
said on 19/Dec/19
Who would you label the greatest actor director of all time? A real "sticky wicket." Gene Kelly was a great actor director and even shot "On The Town" which he directed DIRECTLY in New York City! (Try doing that NOW!) Clint Eastwood starred for 8 years on Rawhide even directing two episodes and won 2 Best Director Oscars! Ron Howard turned from Opie to Oscar winner for Best Director too! But my vote goes to Alan Alda for best actor director! Over half the MASH episodes including the finale Alda directed. He won 6 Emmys for MASH and ended it by saying "War is brutal!" That's why me #1 all time TV series is MASH!
Bradley
said on 26/Dec/18
My brother met him at Fox in '82. Strong 6-2 easy.
Rampage(-_-_-)Clover
said on 26/Dec/18
188-189cm today and now still looks 185cm
Duffer 5ft 11
said on 26/Dec/18
The more I watch MASH, the more convinced I am that Alan was most definitely 6'2" when young, atrocious posture tho' can make him look 6'1" at best in front of our trio of 6'3" blokes ("Trap". "BJ" and "Charles" who may have edged out the previous 2 by a hair) - I don't think Mclean Stevenson was anywhere near 6'3", 188cm I could buy for him. Larry Linville looked a strong 5'11" at best. Larry's posture was quite good really, and he still looked 2" shorter than a constantly stooped over "Hawk". Strong 6' for Alan nowadays, musta lost 2" easy at his age. He gets 6' and some change from me.
Danimal 5'9 3/4"
said on 10/Sep/18
Rob, he's in his 80's now. The average 80 year old male loses 2". I'm sure he's not over 6'0" flat today.
spqr
said on 10/Apr/17
I would say he's more like a strong 6 feet these days, barely taller than Tom Hanks in Bridge of Spies.
Arch Stanton
said on 9/Apr/17
Edged out Curd Jurgens in the Mephisto Waltz, there's a good chance of 189 peak.
Arch Stanton
said on 20/Mar/17
Easily 6'2 peak in The Extraordinary Seaman could look 189 with Niven and Rooney.
Rampage(-_-_-)Clover
said on 4/Jul/16
Looked 186-187cm range w/h DiCaprio and Baldwin (both 181-182cm) in the Aviator at 68. Could he have been a strong 6ft2 guy?
Arch Stanton
said on 25/Mar/16
Certainly looked easily 6 ft 2 in the 70s, in Same Time Next Year in fact he could look a stronger 6'2 guy. I don't know if anybody else thinks him and Walter Brennan have similar voices!!!
Mike
said on 25/Feb/16
I say that Alan Alda is at least 6'2. He was 1'' shorter than 6'3 Wayne Rogers. He is 1'' shorter than 6'3'' Mike Farrell and 2'' shorter than 6'4'' David Ogden Stiers.
jtm
said on 13/Jan/16
he was probably 6'1.5 peak. now sure about today.
Marty
said on 11/Jan/16
Walking alongside him Madrid airport about 20 years ago. I'm 6.0 ft and he was easily 2 inch taller. So at least 6'2.
MIKESOWELL
said on 22/Dec/15
I disagree that Wayne Rogers looked two or three inches taller than Aldan on M*A*S*H. People really underestimate just how much an inch discrepancy in height truly is. Trapper looked about an inch taller than Hawkeye. Also certain angles will make height difference appear more substantial than it really is.
MIKESOWELL
said on 22/Dec/15
He'll be 80 years old next month and he appears to have lost very little height. He may be six foot one, but has lost no more than that inch in height.
Dave178
said on 29/Oct/15
He looked shorter than Tom Hanks in Bridge Of Spies.
Arch Stanton
said on 29/Jan/15
Oh and lastly What Women Want of course.
Arch Stanton
said on 29/Jan/15
Rob can you add a photo and films like Crimes and Misdemeanors, The Aviator, The Four Seasons, California Suite, Paper Lion, The Seduction of Joe Tynan, Tower Heist, Diminished Capacity and the Manhattan Murder Mystery.
Does look near 6'2" in Joe Tynan.
Tim
said on 20/Oct/14
I came here to comment the same as Mastro did. Wayne rogers on the show MASH looked at least 3 inches taller than Alda, so I assumed he was at least 6'4 or Alda was 6'1 peak
Mastro
said on 26/Sep/14
Wayne Rogers looks about 2-3" taller than him- and he's listed as only 6'3".
AnonymousGuy14
said on 23/Jul/14
I'm 5'11 1/2" myself, and I saw Alda at the Lincoln Center branch of the New York Public Library a few years ago. If he's any less than 6'1" you'll never get me to believe it.
Rampage(-_-_-)Clover
said on 3/Aug/13
He still looked 6ft2 with Alec Baldwin in The Aviator and when he guest starred on 30 Rock. Also, dwarfed Mel Gibson in What Women Want. Probably still at least 6ft1 today if not a fraction more.
Rampage(-_-_-)Clover
said on 12/Jul/13
Caine is bending forward slightly. But they were probably about equal.
Alda was always quite lanky, so he could give a taller impression.
Both were 188cm
thorterr
said on 28/Jun/13
hmm dont think so optobob
Click Here
optobob
said on 26/Dec/12
I'm watching "Sweet Liberty". Michael Caine who is listed here as 6'2" has a couple of inches over Alda.
Rampage(-_-_-)Clover
said on 29/Jul/12
Still looks a strong 6ft1(186cm).
On 30 Rock he was at least 2in
taller than Alec Baldwin
James
said on 21/Dec/11
In the mash episode, mail call, his character is stated at 6'2" . See no reason why they would change it.
Mikey
said on 20/Oct/11
If AA is 6'1-6'2, how come Wesley Snipes in Murder at 1600 comes up to his ear? WS is supposed to be short (less than 5'7).
short man syndrome
said on 8/Aug/11
he looked tall in his prime, a weak 6 ft 2. PRobably closer to 6 ft now.
Rampage(-_-_-)Clover
said on 23/Mar/11
Rob could this man still be over 6ft1?
Rampage(-_-_-)Clover
said on 21/Dec/10
6"1.5(187cm) nowadays
6"2.25(189cm) prime
jtm
said on 10/Dec/10
a weak 6'2 at his prime.
Anonymous
said on 9/Dec/10
Met him i am 5"10. He was a solid 6"2 and hes 70.
Hugh 190cm
said on 24/May/09
If he stood up straight next to Alec Baldwin he had a good 2.5-3 inches over him. Personally I think he's almost 6ft2 and a little over 6ft2 in his prime.
sprint84
said on 13/May/09
SN -- yes, MASH had a tall cast, but Night Court may have it beat. Check out John Laroquette's page.
Alda looked only about 6'1" on 30 Rock, so Rob's probably right.
Hugh 190cm
said on 1/May/09
By the way anonymous is me.
Anonymous
said on 29/Apr/09
That's because he is Antron. My money is on 6ft1.75 today and a strong 6ft2 in his prime.
Antron
said on 16/Apr/09
Seemed less than two inches shorter than solid 6-3 Jimmy Smits on West Wing. I bet he is still close to 6-2.
Hugh 190cm
said on 5/Apr/09
188cm-189cm peak
187cm-188cm now.
That's half an inch lost.
Hugh 190cm
said on 30/Mar/09
187-188cm nowadays. FACT.
Hugh
said on 6/Feb/09
Alan Alda is still close to 6ft2.
Hugh
said on 30/Jan/09
Legitimate 6ft2 up till about 10 years ago. Nowadays I'd say between 6ft1 and 6ft2.
MIKESOWELL
said on 25/Jan/09
May now be 6 foot 1 but hasn't shrunk much. Probably 6 foot 2 during M*A*S*H years. Mike Farrell looked half an inch taller though.
Hugh
said on 10/Jan/09
You really should get Alda back to 6ft2.
Hugh
said on 7/Jan/09
I thought he looked huge on Conan O'Brien.
Hugh
said on 4/Nov/08
Still looks close to 6ft2.
Manitobaboy
said on 18/Mar/08
Larry Linville was never 185cm. I sincerely doubt he was ever 183cm. He did some theatre work in Canada after MASH (up until the early 90's) and while he would have been closing in on 60, he never struck me as much more than 5'11" (maybe 181cm) at that time. He was thin which added to the appearance of being tall.
Kirsten
said on 7/Feb/08
I met Alan Alda on September 24th 2007 he is 6'2!
korky
said on 28/Jan/08
Garry Burghoff 165cm; David Ogden Stiers 193cm; Larry Linville 185cm; Harry Morgan 163cm; Wayne Rogers 190cm; Alan Alda 185cm;
sam
said on 11/Jan/08
I saw him in person and he's still almost 6'2".
Ray
said on 5/Oct/07
I'm just going on what he said himself...why would he take 2 inches off his height ???
Schnouzer Breath
said on 5/Oct/07
Looks dead on with 6-2 Beatty in that pic. Remember, BJ was 6-3plus on Mash, and Alda no more than an inch shorter. lol
Ray
said on 4/Oct/07
On the Paul O'Grady show he stated he was 6 feet.
Jackie
said on 12/Sep/07
At the 1982 Oscars with 6'2" Warren Beatty
Click Here
dmeyer
said on 11/Sep/07
looked 2 in over dicaprio in aviator so he was steel 6'1.5 3 years ago
Bad Radio
said on 11/Sep/07
actually i saw him on conan too and he looked 6'3-6'4.??
klepp
said on 9/Sep/07
Saw tv show Conan O'Brien and he did look 6' 2" still next to Conan
Taylor
said on 21/Aug/07
I met him last year at a bookstore - and I would have pegged him around 6'3" or 6'4". My boyfriend is 6'5" and Alda did come off as around the same height. However, it was a brief moment, and I could have been off. He's tall, that's all there is to it! And you're right, he does slouch.
SN
said on 25/Jun/07
MASH had to have the tallest cast of all time. Wayne Rodgers 6'4, Mike Farrell 6'4, David Ogden Stiers 6'4, Maclain Stevenson 6'3 an Alan Alda who never looked as tall as he really was because he was around these guys 6'2 1/2.
Anonymous
said on 23/Jun/07
In a 1972 episode of MASH(First season)he stood face to face with pro football player/actor Alex Karas who was in his final season in the NFL, Karas was always listed at 6'2 his entire carear,they were about the same height, but if anything Alda was about a half inch taller, and Karas had a hat on! If Karas height is accurate then Alda was a big 6'2, 6'2 1/2-6'2 3/4.
Rissa
said on 21/Jun/07
It said 6'2" on his medical file in MASH - see episode from season two called "Mail Call", where Radar pretends to be Hawkeye and tells a girl that HE is six foot two.
dmeyer
said on 16/May/07
he had a solid 2 in over leo in aviator
dmeyer
said on 8/Jan/07
he had 2 inches on leo in the aviator so either he is steel 6'2 or leo is no more than 5'11
weekly
said on 6/Jan/07
Yes, he's a supersloucher. He said moretimes in MASH he was 6'2, and few times looked shorter, few times even taller. Definitely 6'2 in prime, nowadays?
Jody Monster
said on 12/Oct/06
Not anything over 6'2 and nothing under 6' if you ask me. It's hard to judge this man, sometimes he looks taller, and sometimes rather shorter.
Viper652
said on 21/Sep/06
Shorter guests on Conan's show always look close to his height If they are over 6-0 because his stage is tilted towards the actor's favor, not to mention Conan slouches slightly as well. Its a terrible judge to guess accurate height.
Schwing
said on 20/Sep/06
When he was on the Conan O'Brien show recently, if Conan's 6'4 then I think he looked pretty much level. Maybe he's wearing lifts or something in old age, but he looked damn tall.
George H
said on 17/Jul/06
6'2" Alda and 6'2" Warren Beatty in 1982
Click Here
sf
said on 25/May/06
frank p - I used to think around 6' too, on MASH, but that was before I realized how tall most of the other principals were - Wayne Rogers, Mclean Stevenson, David Odgen Stiers, Mike Farrell. these guys are allo around 6'3", so Alda didn't look so tall, comparatively.
frank p
said on 24/May/06
Now see, he's one of those I thought wasn't as tall as he appeared on film. He has that body type, the lanky look that I felt gavce him the 6"2 appearance. I thought about 6"0 on MASH. But, I gotta say, he looked very tall to me last season on West Wing next to Jimmy Smitts and the cast.
PAT
said on 5/Feb/06
Only time I saw him in public was at the airport in Philadelphia and he kept ducking down to keep from being noticed then popping back up again to see if anyone noticed him. Difficult to judge his height with all of the bobbing and weaving he was doing. It was funny to watch.
Anonymous
said on 4/Jan/06
I remember him being on a film with Michael Caine and Alda was a bit taller. 6'2'' or slightly over I think.
DP
said on 24/Sep/05
I'm here watching a 1974 M*A*S*H episode with Frank Burns (Larry Linville) standing next to Hawkeye (Alda), and Linville is clearly at least 2" shorter than Alda. I bring this up because Linville's IMDB bio says he's 6'-1" and I find this hard to believe. I'm guessing 5'-11" but at death, I wouldn't be surprised to here he's 5'-10".
Love to know if anyone else wonders if this height is a bit exagerated if they watch old M*A*S*H reruns.
MHouillon
said on 13/Jun/05
Alan Alda is a bit taller than stated here and at imdb. Back in the late 70s he was on screen with 2m (198cm nowadays) James Cromwell and he was definitely not 12cm (approx. 5 inches) shorter ! I