English TV presenter known for Rude Tube, Celebrity Scissorhands and Alex Zane's Guest List.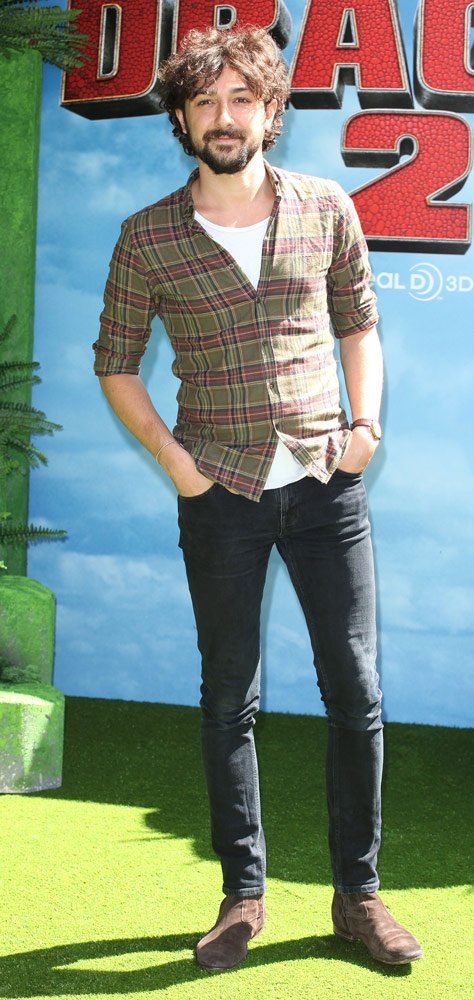 Photo © ImageCollect.com / Alexandra Glen / Featureflash
I'm six foot or thereabouts, maybe a smidgen under six foot, but some people don't believe me because of the height of my co-host on Popworld [Alexa Chung]. Because she's a girl, people assume she's fairly short, so by comparison I must be fairly short too. In fact, the opposite is true – she's quite tall thus making me tall as well. She's not a freakish giant woman though.
-- The Independent, 2007 (May 19)
Rampage(-_-_-)Clover
said on 28/Aug/23
If it wasn't for that claim, I wouldn't have guessed under 6ft. He always looks above average to tall next to others which is how a real 6ft guy should appear generally....
Jafof
said on 1/Jun/23
Looks like he could be 6'
oren metser
said on 22/Apr/23
6'0.5 or even almost 6'1
Griffith
said on 3/Jan/23
Wow that's a very precise listing lol... why not just list him 6ft Rob 😂
wreck
said on 13/Apr/22
184 cm
Quis
said on 11/Apr/22
He looks 6'0 1/8
Rampage(-_-_-)Clover
said on 30/Oct/21
Editor Rob: Yes it is highly likely he might get 6ft 1/2 at least
He should be clearing that mark with ease getting up. Probably somewhere within 184.5-185cm zone, on a good day could hit the latter perhaps? If it wasn't for that quote, I'd wouldn't have hesitated to list him at the full 6ft. You see him next to Tom Cruise whose usually got some kind of lift in and he still towers over him. I notice that he's got long legs for his height which definitely make him seem taller..
Rampage(-_-_-)Clover
said on 8/Oct/21
Disagree Arch. He looks how a 6ft range guy should really look. Dwarfing Cruise and holding fort next to Idris Elba.
Click Here
Click Here
Click Here
He admits to being a fraction under but other than that, I wouldn't have thought less than 6ft. He can pull off a tall look
Nik Ashton
said on 1/Oct/21
Everything he has said is true!
Arch Stanton
said on 24/Sep/21
He has the look of a 5 ft 11 guy.
MaskDeMasque 5'9.5
said on 23/Sep/21
I remember this guy looking lanky on balls of steel. His just under 6 foot claim is believable.
Slim 6'1.75
said on 23/Sep/21
Solid 182
Rampage(-_-_-)Clover
said on 22/Sep/21
But Rob, you usually give 5ft11¾ to guys who say 6ft then cave in and admit to bring a fraction under

Editor Rob
For Alex, I think a 'smidge' could be true, so gave him the coveted 7/8th mark...
Rampage(-_-_-)Clover
said on 21/Sep/21
Wow Rob, what made you give him an eighth listing?
He generally does look around 6ft when he stands at his tallest

Editor Rob
fact he said maybe a smidge under suggests he knows he measured a little shy of it.
Nik Ashton
said on 21/Sep/21
He knows what to claim now!
The Height Guy
said on 21/Sep/21
hair under 6 foot
FE
said on 20/Sep/21
About time he got a page! Initially thought he was a Solid 6ft since he looked an inch taller than Jake Gyllenhaal, but then again between 182-3cm is possible too.
Miss Sandy Cowell
said on 20/Sep/21
I've heard of Alex, and remembered his surname because it's the same as actor, Billy's.
5ft11.7/8ths. What a mouthful, having to come out with THAT every time someone asks you for your height! 😯
I'd sooner say "Nearly 6ft." 😁👍