Alexa Chung's Height
5ft 7 ½ (171.5 cm)
English TV presenter and model. She once mentioned her height on her
twitter
,
"Five foot eight and a half is the perfect umbrella-spoke-in-the-eye height. I've been doing research ALLLL DAYYYY"
Photo by PR Photos
You May Be Interested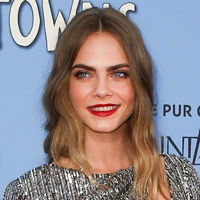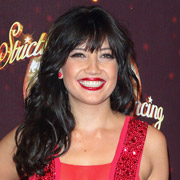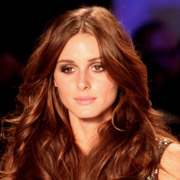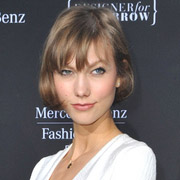 Add a Comment
14 comments
Average Guess (15 Votes)
5ft 7.27in (170.9cm)
Miss Sandy Cowell
said on 9/Oct/20
Let's get Alexa away from this 'unlucky 13' dilemma, and that's quite simple to do by merely adding another comment. Alexa is such a successful model that I'm inclined to believe she is 5ft8+, certainly for the part of the day she'll be at work, and that's what counts in a modelling career!
Therefore, I'm giving her 5ft8.25.
😁👏👗💄....🐈〰️🚶‍♀️= Catwalk.
Sandy Cowell
said on 28/Jan/17
I have just received one of my monthly magazines through the post and it doesn't take very long at all before I find a picture of Alexa Chung in its pages. She is in an advert in this particular instance, but that she will be in all the latest fashion and celebrity magazines is a virtual guarantee!
That is why I feel qualified to say with absolute certainty that she is only ever written up as 5ft9 or 5ft8.5! I personally had no qualms believing this, but then she has slimness on her side and her legs are long in proportion to her body, which is a great way to be made!
I saw her written up as 5ft7.5 a few weeks ago and I thought "...and there goes another one!"
I have even read in a popular daily newspaper that Alexa's 5ft9! It shouldn't make any difference to stick an extra inch or whatever to your portfolio, but it seems to happen all the time. If I buy something that Alexa models, it would hardly be because of her height! It would be down to the design. I think the people who promote these girls should be honest about their heights! They're there for their general appeal - not just because they're tall and willowy!
My guess will concur with the one written up for her - 5ft7.5, which is a lovely height! According to some of the comments below, she is even less...😱
SK
said on 30/Jun/16
Next to 6'4" Skarsgard, she looks about a foot shorter than him. She seriously looks 5'4"-5'6", not 5'8".
div
said on 29/Aug/15
She definitely isn't 5'8. 5. She was over an inch shorter than 5"9 alex turner. She is about 5'7.5 but
looks 5'9 because of her long legs and petite frame.
Arch Stanton
said on 5/Jun/15
Not overlisted at all, in fact in some shots she can look a bit taller with 194cm Skarsgaard.
Click Here
Sam
said on 14/Aug/14
She might be overlisted here a bit...but she's very attractive to me. Don't really know her from anything other than pictures but she always seems striking to me.
K
said on 18/May/14
Spotted her at a bar last night in Silver Lake. Really awesome and polite girl but was surprised by her height - she was in flats and looked 5'6" at most. My gf is 5'8" in flats they are nowhere near same height
ptichka
said on 10/Mar/14
Alexa is 5'6. I see her almost daily in a cafe near where we both live. I am a hair under 5'8" and in sneakers she is at least two inches shorter than me.
lucy
said on 20/Oct/13
when she was dating alex turner and they were often pictured together, she is in flats and he is taller than her and he is about 5'7-5'8 so d say she was 5'5-5'6
lalala
said on 15/Jul/13
Janet, Lana del Rey is wearing HEELS. Alexa is in FLATS. You are supposed to look at people's footwear when you try to compare their heights.
It's also hard to tell if someone is taller or shorter than you just by looking at them.
Click Here
Janet
said on 6/Apr/13
Needs a serious downgrade.
Stood side by side with her at SXSW, we were both in flats, she's 5'6" TOPS. Her legs are incredibly thin, thus she appears taller. Here she is with Lana Del Rey who according to this site, is 5'6" as well.
Click Here
Emmanuelle
said on 11/Feb/13
Nope. A solid 5'8", that's all, but not 5'8.5". Met her.
JK
said on 10/Jan/13
she's often listed as 5'8
Click Here
Arch Stanton
said on 31/Dec/12
I thought 5'10 was a little exaggerated too! She looks 5'9" ish but she's rake thin..