Alexis Sánchez's Height
5ft 5 ¼ (165.7 cm)
Chilean professional footballer, who has played for Barcelona, Arsenal, Manchester United and been capped over 100 times for his national team.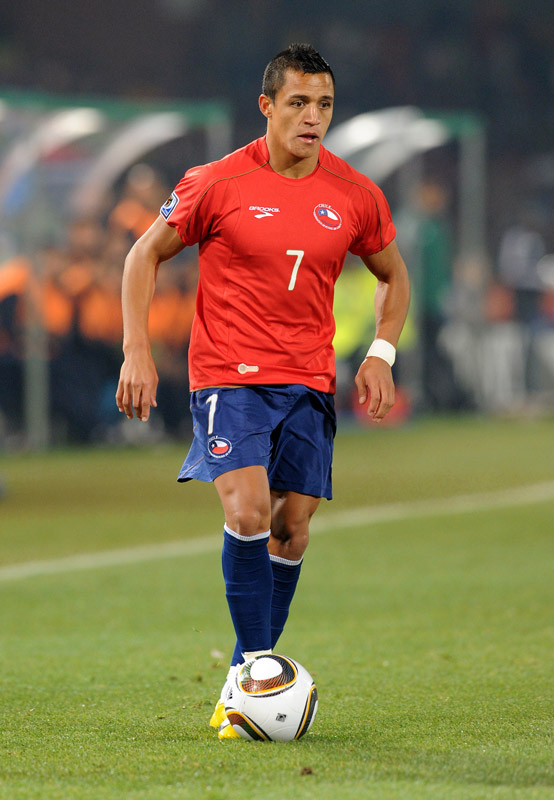 Photos by PR Photos
You May Be Interested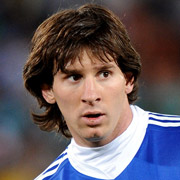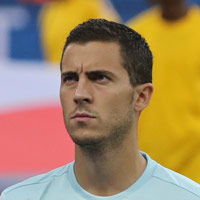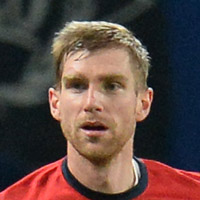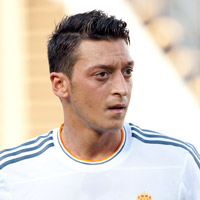 Add a Comment
43 comments
Average Guess (65 Votes)
5ft 5.53in (166.5cm)
footbalnotsoccer
said on 2/Nov/20
Do you think they are inflating palyers height on purpouse and if yes why exactly? Doesnt it sound better when you hear someone as short as Alexis Sanchez can make it? And are there any mainstream football clubs who are not inflating heights of players?
GTB172cm
said on 17/Jul/20
I'd give Alexis 5'6, no more.
Hanov
said on 20/Jun/20
@Khaled taban
Messi is 168.5 cm and Alexis 166 exactly
khaled taban
said on 12/Sep/19
@Parker , you are right , he is clearly at least an inch shorter than Messi.
khaled taban
said on 12/Sep/19
I reckon he is 166.5cm , a full inch shorter than 169cm Messi.
Rob , this guy needs 1/4" upgrade.
Valois 2.0
said on 16/Aug/19
A 1/4 inch upgrade is necessary. Both Sanchez and Roberto Carlos are listed a little bit too low. He looked about a inch smaller than Messi when in Barcelona.
Valois
said on 31/May/19
Damn, always thought he was at least 5'6.
Incognito9
said on 11/May/19
@Rob how tall do you think this guy with Sánchez here is ?
Click Here

Editor Rob
Could be in 178 range there
Solrac321
said on 7/Feb/19
Click Here
With a 5'8 And he got this?
Hunter
said on 18/Jan/19
167-168 cm. He is not that short.
2 cm less than Messi
Parker
said on 28/Jun/18
khaled taban said on 26/Jun/18
5'6"
He's shorter than Messi
Click Here
Luis Enrique
said on 3/Feb/18
He is 167.1
AG
said on 3/Feb/18
Met him in person last year and I'd say 166 cm. He looks shorter than the average Chilean guy, which is about 173 cm.
Fyumen341
said on 24/Jan/18
I am chilean and i have 16 years old and i think 1.70 cm is average for Chile, i am a solid 1.73,5 but my mother is 1.75 and my father is 1.91 and they are very tall for this country
robertven8
said on 24/Dec/17
ALEXANDRE ALVES BR LOL This guy is chilean.
ALEXANDRE ALVES BR
said on 18/Dec/17
the average Peruvian man is 5'5
Ferd
said on 6/Dec/17
This guy carries his weight well and has good proportions. I could never guess his height on TV.
Nik
said on 16/Nov/17
This listing is about right!
vam
said on 15/Nov/17
How tall is Santy Cazzorla? Google say 165 and play station 168, and some people say he is 161-162.????
Editor Rob: wouldn't have guessed him over 5ft 5
Height Sky
said on 28/Oct/17
Still surprised me this listed,i dont know much of his height but under 5'5.5" is hard of believe in this momment, in his case i have a range of 5'5.5 to 5'6 but more probably the 5'5.5"
robertven8
said on 26/Oct/17
MD I do not feel above average with my 175cm in Chile ... Those measures are for those who enter the army (In Chile the service is VOLUNTARY) therefore those figures are not real.
MD
said on 26/Oct/17
So, Robertven8...there is actual data out there. The most recent height statistics for Chile put the heights somewhere around 170 cm to 171 cm depending on the generation. Even today 175 cm would be above average in Chile.
robertven8
said on 25/Oct/17
I am Chilean and I know him in person, very agree, is a very short type for Chilean standards even. In Chile the average height is approximately 175. My height is 175 cm and was next to me about 10 centimeters shorter than me.
Jake T.
said on 28/Aug/17
He has got to be at least 166 cm if Mesut Ozil is 177 cm. I think there is 4 inches and franction between the two.
Yanni Yogi
said on 1/Aug/17
He looks much taller when I see him play, probably his physique.
Adey P
said on 21/Jul/17
It's obvious he's diminutive but built like a tank to anyone who has ever watched him play.
Slim 181 cm
said on 10/Jul/17
Robs estimate is closest to the truth, but please take a look at the photo. It's of alexis and Messi.
Click Here
jjj
said on 20/Jun/17
I personally never though he'd be as short as this, but i suppose his muscular physique may disguise the fact he is rather small.
Omar
said on 20/Jun/17
Dang, I thought he was at least 5'6
2MeterPeter
said on 19/Jun/17
Alexis looks around 167 cm when seeing him in pictures with Messi (169) and Cazorla. Cazorla probably around 165 if not just under.
Slim 181 cm
said on 18/Jun/17
Rob your estimate is correct.
b fdbvu
said on 18/Jun/17
wow really! I thought he was at least 5ft7.
Parker
said on 18/Jun/17
When I saw this listing I thought no way, he's 5'6/5'7. Then I looked at some pictures with Messi. Rob really does his homework, so kudos for that. 5'5 range it is.
Click Here
Rick
said on 17/Jun/17
I'm a chilean and Alexis is 1.68 cm. There is no more than 5 cm between alexis and neymar
Click Here
:
Wizo
said on 17/Jun/17
Hey Rob, do you think he's closer to 5ft5 range than 5ft6? I've seen some ridiculous 5ft7 listings on the internet and I was almost sure he's around 167-168cm range. What's weird is that he seems taller than Messi(not only on his own)and at Arsenal or in public in general he doesn't seem like stand out short. To add to it, he's also packing more muscle mass than Messi, which should make him appear even shorter. Do you think Messi is 5ft6 range?
Editor Rob: I think Sanchez can pull off looking 5ft 6 range on his own, but the more I've seen of him, I thought this guy looks a bit shorter than 5ft 6.
Matt
said on 17/Jun/17
Wow I thought he was a legit 5'6 guy but I can see the listing being accurate here.
Chileno 1.67
said on 17/Jun/17
Rob,he look 5'6con messi
Hans Meiser
said on 17/Jun/17
Always appeared very short to me.
ma
said on 17/Jun/17
I remember that at Udinese he was billed 165 cm
Probably he is 5 ft 5
Danbilzerian
said on 17/Jun/17
He's clearly taller than listed 5'6 Santi Cazorla. If Alexis is 5'5.25 what do you think about Santi Rob?
Slim 181 cm
said on 17/Jun/17
Looks 165, short man but still a great soccer player.
World Citizen
said on 17/Jun/17
I always thought that the height of the soccer players were accurate, but I was wrong about that.
On the internet he's listed as 169 cm.
Johnson
said on 16/Jun/17
Really good addition, I think that Roberto Carlos, Iniesta, Totti and Cafu can be contenders for the next spot for footballers on celebheights