Alicia Vikander's Height
5ft 5 (165.1 cm)
Swedish actress known for roles in films such as Tomb Raider (2017), Anna Karina, A Royal Affair, Ex Machina, Testament of Youth, The Danish Girl and The Man from U.N.C.L.E. She claimed on a Wired.com video
"I'm actually One-Sixty-Seven and a half [centimetres]"
.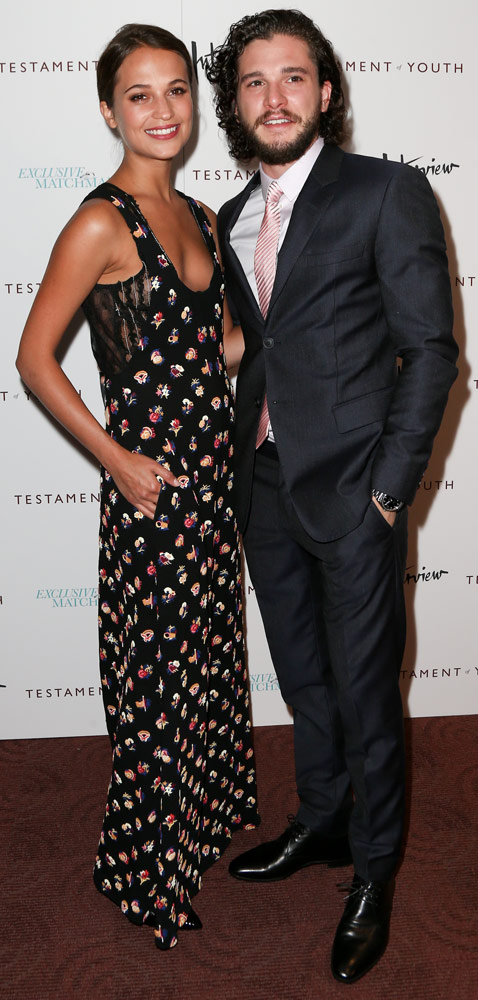 You May Be Interested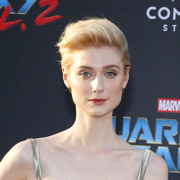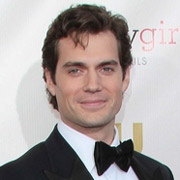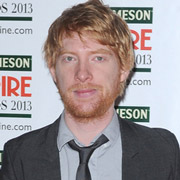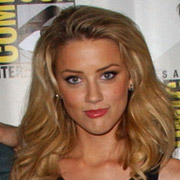 Add a Comment
42 comments
Average Guess (37 Votes)
5ft 4.86in (164.7cm)
JustJohnny
said on 26/Sep/20
As listed.
Sean
said on 23/Apr/19
Just watched her at the premier of the forthcoming short film/long music video, I Am Easy to Find. Looked tiny.
Here she is with 5'10 3/4" Michael Fassbender, clear shot, tiny footwear advantage to her.
She's really claimed 5'7" at times?
She is often wearing large heels.
I am guessing 5'4"
Click Here
Bobby 5'10 (178)
said on 9/Apr/19
Rob, what are the odds that she was claiming a morning height of 167.5cm?

Editor Rob
She might measure that earlier in the day, I could see 166cm as being possible, maybe a strong 5ft 5.
TheBat
said on 17/Mar/19
I can accept Rob's listing for Alicia. Heck, 5'5.5" is even possible in my eyes.
Lara
said on 17/Mar/19
She does not look like her 167.5 cm Claim, I guess she is 1.65 m.
Cacau
said on 27/Feb/19
I don't think so.
I Just watched The manhã from UNCLE, and She wearing 2 inches shows was 1 foot shorter than Armie Hammer 1.94 m.
Bobby 5'10 (178cm)
said on 25/Feb/19
The same height as Camilla Luddington, the voice of Lara Croft, of the reboot Tomb Raider of which the movie was based off of. Although with creative liberties intact. What are the odds of that? I guess 5'5 must be a common height for women.
linda
said on 23/Aug/18
rob, is 5'5.5" possible for her? because in this photo she looks like at the same height with emma stone who is listed 5'6" and riley keough who is listed 5'5"
Click Here
also she looks like at the same height with keira knightley who is listed 5'6.5"
Click Here
is 5'5.75" possible too?

Editor Rob
Her hair is probably a bit thicker than Kiera's, but from all I've seen 5ft 5 or a bit over seems more likely than almost 5ft 6.
Allie
said on 13/Jul/18
Jakob she's super dark because she spray tans and hangs out in sunny places all the time. I saw an interview of her when she was younger and she looked like a "stereotypical" Scandinavian. She even had a more pinkish complexion as opposed to the brown tone we see today.
Can there be darker skinned ethnic Scandinvains? Yes. But Alicia is not naturally one fo them.
I'd say shes 5'5.
Jakob
said on 21/Jun/18
Such a striking and lovely beauty, and a fine actress as well. A lot of people here remark she must not be all Scandinavian due to her Mediterranean complexion, but that's a rather narrow minded perception that all Nordic peoples are tall, fair and pale (true MOST can fit that description). Speaking for myself (American), my mother is Danish (from Skågen) and is small and dark haired, though I and my brothers have fairly Nordic coloring (light blond, tall), which comes from HER father (Finnish). Not to ramble, but genes, height or otherwise, don't always follow a predictable trend.
Beau
said on 31/May/18
"Vikander packed a whole lot of muscle into her 5'5", 117-pound body."
Click Here
Powerhouse
said on 20/Mar/18
Another dishonest celeb, 5'5 flat tops mid day.
Allie
said on 17/Mar/18
@Thomas - I think its her frame and proportions that make her look tiny. Like Her head seems a tad big in contrast to her body.
Nik
said on 17/Mar/18
I agree Thanos, so many women of 5'4" or 5'5" are called tiny and this is far from true!
Thanos
said on 15/Mar/18
Every article keeps calling her "tiny"...How is 5ft 5 for a woman tiny ? Probably closer to 5ft 4
Abi
said on 13/Mar/18
I honestly think 5'5" is more accurate.. She just said in an interview with WIRED that she's actually 5'6". And since she was a ballerina, she probably has great posture most of the time which could make her close to that, but I believe overall at the literal end of the day, she is 5'5"
grizz
said on 13/Mar/18
Rob, this might interest you
Click Here
She disregarded what Google has given as her height (166) and claims she's 167.5 cm tall.
Are you reconsidering your estimate? :)

Editor Rob
Hole
said on 13/Mar/18
She said today in an interview on youtube (Web's Most Searched Questions | WIRED) that she is actually 5'6 (167.5 cm)
elle
said on 13/Mar/18
She just said in an interview that she's 5'7. That's such a lie. She looks extremely petite next to every other actor.
Vikander
said on 11/Mar/18
Simply unique beauty, unquestionably set apart in style. Genes must be mixed throughout the previous generations of family bloodline. Tan skin but can appear white-ish under the light. Probably 5'4 though
Kate
said on 1/Mar/18
I worked as an assistant on the LV photo shoot. She's 5"3 1/2 and her shoe size is size 6. In person her body type is almost child like. She's very tiny, with large calves.
Veronica
said on 5/Jan/18
She has very beautiful body proportions. Very fragile and petite!
Allie
said on 13/Nov/17
She's pretty but she needs to layoff the spray tan.
I would have guessed a weak 5'5.
Sam
said on 17/Oct/17
More like 5.4. She can't be more than 1.60. You can tell by her body type and posture. She's nowhere over 1.60. where do you base you assumption?
Susan
said on 26/Jul/17
She looks like a weak 5'5.
anonheight
said on 6/Jul/17
between 5'5, 5'6
ana
said on 6/Jul/17
real height swedish people of the north are like american natives, short and very flat hair, but she is just addicted to self tan lotions.
she seems 165, 5.5 no more
delancey
said on 29/Apr/17
Beautiful and incredibly talented. I honestly think she needs a downgrade though Rob, I think she's more high 5'4 range, no lower.
Allie
said on 6/Mar/17
New Lara Croft. I realized that Lara Croft has been getting more realistic height wise as the years flew by.. she was originally 5'11, then 5'9, and as of 2013, in the reboot 5'6. Which is around supposed British female average height. 5'5 range looks right for her.
Josh
said on 13/Jan/17
Look at this picture of her with Matt Damon, listed at 5'9.5" on the site. Her heels are at least 3" and there is at least 2" difference between them still. She might be 5'5" or a little under.
Click Here
Evan
said on 12/Jan/17
She's no more than 1.60. She's short and you can tell. I have no idea how you have her at 1.66
Justine
said on 2/Jan/17
Alicia Vikander is listed as 5'5.25 on this site, however, stood the same height, if not taller than Keira Knightley in the Anna Kerina Premieres in LA and the UK. Always knew Keira was overrated in height. Remember, she looks equally tall as Diane Kruger (who suprisingly was shorter than Dakota Fanning). Keira at 165cm maybe?
Tom
said on 16/Dec/16
@Kristie Do I sense some jealousy over here?
Kristie
said on 25/Nov/16
She's 5"3 1/2. Rob not sure if your paid by her people or advised on her representitives on what to say about her height but we both know she's 5"3.........I have been a makeup artist for ten years in Hollywood I have worked on movie sets to commercials and worked with Alicia on the LV ads. I assure you she's NOT 5"5, she's tiny. Maybe in heels she's 5"6. I am 5"8 and I tower over her. Also her relationship with Michael fassbender is completely only for PR. He has a steady gf that is a model they have been together for years.
realheight
said on 3/Jun/16
she is a swedish woman but she looks like just 160cm. interesting.
Emma
said on 3/May/16
Rob you've downgraded Kit Harignton to 1.70 (and couldn't be more right(although he is more like 1.68)) but in the movie they were together, she looks like 1.60 tops. At the premiere with heels, she is like 1,72 (next to his 1,70) I think she is more like 1.60. She is very small.
heelshealheight
said on 29/Apr/16
Rob, you've got Debicki downgraded to 6'1.5'' and Vikander at circa 5'6''.. In all photos Debicki towers not only over all her female but also most of her (very tall) male colleagues. Vikander is a hobbit next to Debicki. If this very small woman is nearly 5'6'', then Debicki is definitely 6'4'' (minimum).
Editor Rob: she's listed a 1/4 inch over 5ft5, generally I thought it was the best fit for her, although at times she can look under that or a bit over.
Amaze
said on 28/Apr/16
The new lara Croft
Hot
Average height
SK
said on 15/Jan/16
She looks a bit shorter than 5'5". Also, she doesn't look Swedish at all. I had always assumed she wasn't ethnically Swedish, but she says she's Swedish and 1/4 Finnish. Obviously, not everyone in Sweden in blond and blue-eyed and I've seen plenty of Swedes with darker hair and eyes, but she's very olive-skinned and has more of a Latina or Mediterranean look.
Bev
said on 18/Nov/15
looks about 5'4.5 next to armie hammer in the man from u.n.c.l.e, there is a slow dance scene where they stand next to each other, bare foot and armie looks more than a foot taller than alicia. That'd make her lesser than 5'4.5, armie is listed as 6'4.5. may be i'm wrong but she really looks very short compared to armie. that's may be because he is extremely tall, cus next to Cavill she doesn't look very short , she looks average.
Arch Stanton
said on 17/Jun/15
Rob can you add Ex Machina, Testament of Youth and The Man from U.N.C.L.E.? Refreshingly good Kev? It's one of the best films of the 21st century. If you've not seen it Rob/Sam watch it asap!
Kev
said on 7/Jun/15
Looks about 5'5. Just watched Ex Machina - a refreshingly good film and looked about this height in it.