Amanda Crew's Height
5ft 9 (175.3 cm)
Canadian actress best known for roles in Charlie St Cloud, Sex Drive and The Haunting in Connecticut. On TV she has appeared in Silicon Valley. She said her height was
"Five Nine"
.

Photos by PR Photos
You May Be Interested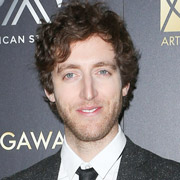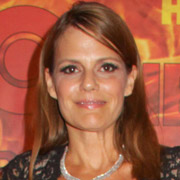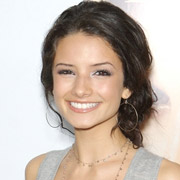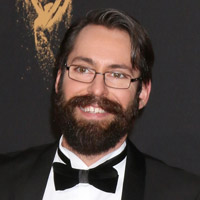 Add a Comment
31 comments
Average Guess (24 Votes)
5ft 8.51in (174cm)
Mimi
said on 20/Apr/20
Rob don't you think she's more under 5ft9 based from her pictures with Mary Elizabeth Winstead. Amanda absolutely does not look more than 1cm taller than her.
Chris Junior Hernandez 1990
said on 16/Mar/20
Closer to truth Mary is more like close to 5'8 1/4 and Amanda dipping in 5'8 3/4. Solid 1/2 or 5/8 inch between them maybe not 2cm.
Nik Ashton
said on 20/Jan/20
I would love to see a photograph of her with Taylor Swift!
Mimi
said on 18/Jan/20
Only looks 1cm taller than Mary Elizabeth Winstead so 174cm is more possible
lee168cm
said on 23/Jul/18
She doesn't look this tall next to Thomas middleditch in photos she's still shorter than him in 3 inch heels and only 4 inches taller than Josh brener in the same photo
Monkey knees
said on 26/Jun/18
5'9 is spot on. Tall and beautiful, too.
Nik
said on 26/May/18
I will offer Amanda 5'9" for a second time! 5'8.75" is not impossible though!
Mimi
said on 24/May/18
She could be just 5ft8.75. Most of the times she doesn't have a solid 5ft9 impression
Junior Hernandez 1990
said on 8/May/18
Flat 175cm like 5'8 7/8.
Wedd
said on 23/Feb/18
I just saw Amanda on Suits. She was wearing 2 inch boots (minimum... yeah) in a scene with 5'11.5" Patrick J. Adams, who was barefoot, yet she still looked about 2 inches under him. And there was no camera trickery either.
At best her boots may have given her only one inch, with a 1.5-in difference... But I doubt that.
Nik
said on 31/Jan/18
@ tony t.
Absolutely!
I can offer Amanda 5'9"!
tony t.
said on 31/Jan/18
She is stunning
Silent_D
said on 6/Nov/17
Tall and stunning.
justin
said on 6/Jul/17
Very surprising. Never thot her over 5 7
Curious
said on 19/Apr/17
She has great legs! Looks really tall in her movies
BT
said on 10/Jan/17
Looking a bit more at her near 5'9 seems a decent shout, between 5'8.5 and 5'9 I'd say.
S.J.H
said on 30/Sep/16
She look 2cm taller than 5'8 mary elizabeth winstead rather than full inch. 5'8.75 a shout my guess
BT
said on 30/Jan/16
@Editor Rob: Yeah you're probably right. After looking a little more at Amanda I've noticed she does tend to slouch quite a bit, or do that hip out stance, so 5'8.5 could be a fair shout. But at 5'8.5 minumum with 5'9 a possibility, I would argue TJ Miller was more 6'1.75 and Middleditch would certainly be near 5'11. Middleditch did look quite similar to Sebastian Stand and Gary Cole:
Click Here
-
Click Here
Editor Rob: there is a chance he is 5ft 11
BT
said on 26/Jan/16
@Editor Rob: I haven't seen Winstead that much, but I am certain that with the cast of 'Silicon Valley' she doesn't look 5'9. I guess 5'8-8.5 or so could be possible, but the full 5'9 is not believable.
BT
said on 25/Jan/16
@Editor Rob: Is there anyone in particular that you have noticed she consistantly looks between 5'8 and 5'9 with? Also, how tall do you think Middleditch is? He can't be much under 5'11 if Amanda is 5'8 or more.
Editor Rob:
I think many agree that winstead isn't under 5ft 8 and can look strong 5ft 8 range, with
Crew
, I wouldn't guess she was less and possibly is a bit taller, 174 is arguable.
BT
said on 22/Jan/16
@Editor Rob: I very much doubt she's over 5'7.5-5'8 range. Thomas Middleditch would have to be at least 6ft for Amanda to be 5'9, and he just isn't that tall.
Click Here
Click Here
Editor Rob: I wouldn't have guessed her under 5ft 8 range, 174 is arguable for her I think.
Lee
said on 17/Dec/15
She looked a fair bit shorter than 5'8" Mary Elizabeth winstead in final destination 3 both in similar footwear I'd say about 5'6" to 5'7 at best
Sam
said on 23/Jul/15
I think that she's rounded up considerably, she looks barely 5'8" even with the Silicon Valley cast often. I picture her as quite similar height to someone like Jennifer Garner.
cole
said on 21/Jul/15
@Editor Rob: I don't know if you listed her 5'9 because you've seen/heard that claim, or if you think she just generally looks it, but here she is, claiming 5'9:
Click Here
I'm not really sure she really is that tall though, looks nearer 5'8 a lot.
[Editor Rob: I'll add the quote. She can look 5ft 9 and sometimes less.]
Sam
said on 26/Jun/15
Rob, take another look at stuff with Amanda if you would! I know this is going to be a hard assignment...
Sam
said on 1/Jun/15
Rob, could you take another look at Amanda?
Sam
said on 29/May/15
Damn she's gorgeous and could you add Silicon Valley to her credits, Rob?
I genuinely had no idea that she was this tall...actually look at her with the Silicon Valley cast. I think 5'7.5" might be a better fit. Thomas Middleditch is the lead and still can look near an inch taller than Amanda in heels and he's 5'10.5"-5'11" tops based upon his appearance next to tall guys like T.J. Miller & Zach Woods there.
Click Here
Josh
said on 19/Oct/14
she look´s 5´7 5´7.5 the most
kid
said on 22/Aug/13
I'm currently watching Sex Drive and she looks the same height or barely taller than Josh Zuckerman or Clark Duke who according to this site are 5'6.
Jack
said on 11/Aug/13
She looks the same height as Zac Efron, who is 5'8"
LHY
said on 19/Feb/13
she is in the same height with zac.