Andre Braugher's Height
5ft 11 ¾ (182.2 cm)
American actor, best known for playing Detective Frank Pembleton on Homicide: Life on the Street, Captain Raymond Holt on Brooklyn Nine-Nine and for roles in films The Mist, Frequency, Glory and Primal Fear. He mentioned in a 2012 interview
"I am 6 feet"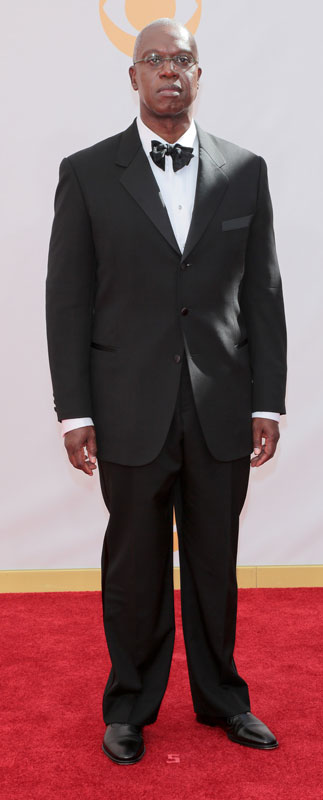 Photos by PR Photos
You May Be Interested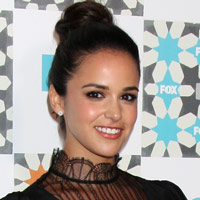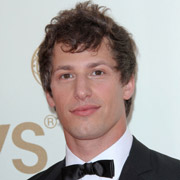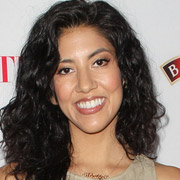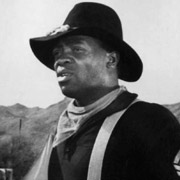 Add a Comment
27 comments
Average Guess (14 Votes)
5ft 11.8in (182.4cm)
BT
said on 7/Aug/20
Braugher has very good posture, and in his prime could pull off 6ft. In the first few seasons of B99 (early 50's) he looked pretty much the listed 5'11.75, but over the last couple of seasons (mid to late 50's), he struggles to look over 5'11.5 a lot of the time. A peak 6ft and current 5'11.5 argument is understandable, possibly 5'11.75 peak and 5'11.25 current.
Chris Junior Hernandez 1990
said on 29/Jul/19
@berta They look very close in that 1998 movie. Andre could be as low as 5'11 1/2 now.
berta
said on 9/Dec/18
he was same height as nicolas cage is city of angels. i think he could have been 183 peak but this height now? well, its either this height ore 6 foot.
Junior Hernandez 1990
said on 11/Jul/18
This is perfect listing. He always look this mark even at 56 now.
Rampage(-_-_-)Clover
said on 10/Jul/18
I really thought he looked more 184cm than 182cm on Homicide. In more recent stuff he could look more like this though
CDS
said on 6/Jun/18
One actor I'd say is a legitimate 6 footer. He was taller than nic cage in "city of angels" and Scott bakula on tv's "men of a certain age", both of whom claim 6' but I'm guessing them both closer to 5'11". Meanwhile Andre is the real deal...
Paul NS (6ft0.5)
said on 20/Mar/18
In all honesty he could even be less than this today. Looked a fair bit shorter than Paul Adelstein on the latest B99
Paul NS (6ft0.5)
said on 2/Mar/18
Oo, what made you decide to downgrade him? I might've gone with peak 6ft and current 5ft11.5. On Homicide he usually looked solidly 6ft range or close, but on B99 he usually looks more like 5ft11.25. Isn't much taller than Samberg.

Editor Rob
From all I've seen, I think almost 6ft might be possible.
Marc
said on 7/Jan/18
hmmm he doesn't look much taller than Andy Samberg i was expecting a little shorter
Kayne's Best Prodigy
said on 11/Nov/17
Probably 6'0-'1 in his prime. A weak 5'11 nowadays.
Chris
said on 20/Apr/17
He is 5"11 and Andy samberg is 5"9 flat and can even occasionally look shorter than that. Terry crews looks really big next to Andre but at a push 5 next to samberg it's strange. Nonetheless crews was shorter than Jimmy smits I thought on one episode
S.J.H
said on 15/Jul/16
Peak height 5'11.75 and 5'11.5 now
Paleman
said on 10/Dec/15
Yeah the guy's 6 feet tall alright.
Rampage(-_-_-)Clover
said on 4/Nov/15
I thought he could look close to Belzer...definitely a solid 6ft.
N
said on 23/Oct/15
Looks just under 2 inches taller than Andy Samberg. I'd say he was 181 tops
Sam
said on 25/Jun/15
Just started watching Brooklyn 99 and they do a pretty good job making Andy Samberg look closer than expected to Braugher's height. In stills though, I think 2 or a bit more difference is noticeable.
Click Here
Click Here
Rampage(-_-_-)Clover
said on 10/Apr/15
I thought he was like 6ft2!
Lonestar
said on 4/Jan/15
In Homicide he always look close to 6ft1 next to 6ft4 kyle secor. 6ft nowadays spot on
Hypado
said on 12/May/14
Same height of Mark Harmon
yes, 6ft0
gsbr
said on 7/Dec/13
I think he was the tallest actor in The Mist. He had a few inches on the 178 Thomas Jane.
Lorne
said on 27/May/13
Could easily be a fraction over. Held his own with 189cm Hugh Laurie. Also edged out Scott Bakula, whom you've met. And Homicide:Life on the Street is a very underrated show!!!
jake, 1.82 m
said on 3/Oct/11
He looked 2 or so inches shorter than 6ft 1.75in James Caviezel in Frequency, I think 5ft 11.5in (1.82 m) is closer for Braugher.
The Horse of FUNK
said on 8/Jun/11
The more I see this guy the more 6'0" seems unrealistic. In the movie The Mist he was practically identical to 5'10" Thomas Jane; in fact, I didn't see any advantage over Jane. He also looks virtually the same height with other 5'10" - 5'11" guys like Rob Lowe in Salem's Lot.
I think a 5'11.25" listing would be more accurate. Perhaps he was bang on at the 6'0" mark when he stood fully erect when he was younger, but doesn't look it today.
Ange
said on 13/Oct/08
He's a solid 6'0 guy. This seems legit.
Anne
said on 8/Sep/08
Don't forget he was frequently paired with Kyle Secor who is very tall.
Anonymous
said on 23/Apr/07
On Homicide, when Braugher stood next to Kotto (listed here as 6'3"), the diffference really looked like more than three inches.
J.
said on 21/Jun/06
In the film "Get on the Bus", Braugher's character says "I could say that I'm 6 foot 4 and handsome but in reality, I'm six foot and ugly".