Andy Samberg's Height
5ft 9 ¼ (175.9 cm)
American comedic actor from Saturday Night live, Brooklyn Nine Nine and films such as Hot Rod, I Love You, Man, Celeste & Jesse Forever, Hotel Transylvania, and 7 Days in Hell.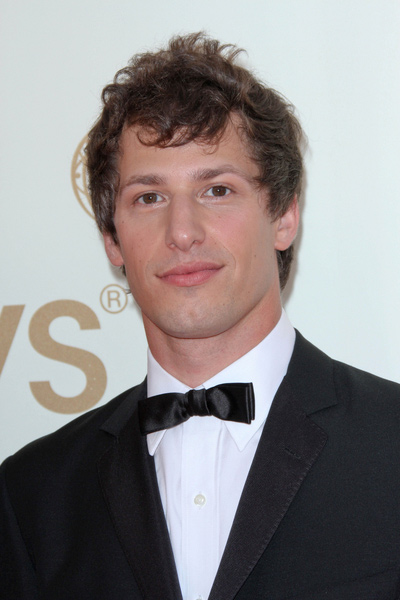 Photos by PR Photos
You May Be Interested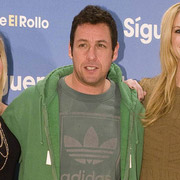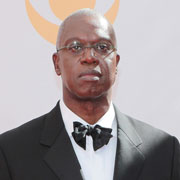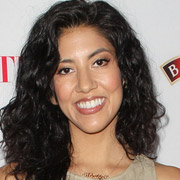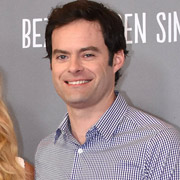 Add a Comment
65 comments
Average Guess (34 Votes)
5ft 9.49in (176.5cm)
Josue
said on 4/Sep/19
Check 5:44 time stamp.
Click Here
Josue
said on 4/Sep/19
@Rob, at the 5:44 mark of the video Andy is standing next to 5'11 1/4 Jimmy Kimmel. A 2 inch height difference between them is visually impossible. Perhaps Andy can get get a full 5'10" upgrade.

Editor Rob
I can see how 5ft 10 isn't impossible beside Jimmy.
Arrhum
said on 16/Mar/19
5'10" isnt a stretch but I think hes is definetly between 5'9" and 5'10"
Crab
said on 26/Sep/18
Rob, what's your opinion on the other Lonely Island guys? Jorma is listed on Google at 5'8" but next to Samberg, he looks more 5'7" range I think. Maybe 5'7.5". Akiva sometimes looks taller than Andy, sometimes shorter, but he's listed on Google at 5'9.5". I'd say realistically he's the same height as Andy, or near enough, which is why sometimes he looks taller sometimes shorter. I'd say neither of them are quite 5'10".
Andy: 5'9" - 5'9.5"
Akiva: 5'9" - 5'9.5"
Jorma: 5'7" - 5'7.5"
Click Here
Variant
said on 23/May/18
Click Here
A number of pictures with Selena. Both standing straight there though perspective benefits Selena a bit. With her shoes she might be close to 5'8 in the pic? So maybe 5'9 and a half about right for Andy barefoot?
Charles-Guillaume
said on 21/Jan/18
I remember thinking he looked 5'11 in Hot Rod. 5'9-5'9.5 is probably more like it judging by Brooklyn 99.
Sam
said on 26/Nov/17
In person when I saw him Paul Rudd was a weak 5'9" at best, could've been around 5'8.5" or so, so Samberg's probably a stronger 5'9" as implied by the listing.
lee168cm
said on 16/Nov/17
He looked taller than Paul Rudd in I love you man and both are listed 5'9" range
Ed Kline
said on 1/Oct/17
Everyone seems to be aware of how tall he looked next to Adam Sandler, but he also was standing next to Milo Ventimiglia in that film and he was solidly taller than Milo, by about an inch so let's not hear any more 5'8.5 crap.
errybodyshutup
said on 19/Jul/17
no wonder he seemed near 5'10" next to say joe lo truglio
errybodyshutup
said on 19/Jul/17
avid wearer of nike shoes such as air force one, air max... etc
Don
said on 2/Jun/17
Rob, in the latest episode of Brooklyn 99, Andy's mugshot shows him as a hair over 5'10". Possibly he's closer to 5'10.5" than 5'9.25"?
Editor Rob: I would need to see how high the camera was...if he's in footwear I think it would kind of rule out 5ft 10 for him.
Chris
said on 20/Apr/17
5"8.5-5"8.75
S.J.H
said on 21/Mar/17
5'8.5 tops
BT
said on 28/Feb/17
@Editor Rob: Think this is spot on for Samberg, Sandler could be 5'10 flat imo, nothing under 5'9.75:
Click Here
MaxB
said on 10/Jul/16
@gian92 - Andy's footwear in B99 is a suspect. Also, they use camera tricks to make him appear taller. Sometimes there is obvious difference between him and Braugher, and sometimes Braugher is just barely taller. To me he in B99 in general appears at least 5'10, maybe even a bit taller, although I believe he is about listed height.
berta
said on 29/Jun/16
good listing avout 1,5 cm shorter than Adam sandler
Lmeister
said on 28/Jun/16
This guy is surprisingly "tall". He is 176-177cm.
gian92
said on 2/Jun/16
If Andy is 5'9,5 Terry Crews is max 6'1 or Andy is 5'10
Tunman
said on 20/May/16
Lol,just commented on Sandler's page two minutes earlier that samberg looked more in the 5'9-9.5 range and slightly shorter than Sandler to discover it was corrected to 5'9.25".Skills are improving after years of experience.
Mat
said on 4/May/16
Rob look at this :
Click Here
Adam Sandler is standing tall here, and he looks an inch taller than Samberg who may have camera advantage. In a lot of photos of them, Samberg seems shorter than Sandler. Either Sandler is 5'10 or Samberg 5'9
Editor Rob: from the consensus about that's my boy on here, he seemed shorter than adam, how much though, maybe sandler is nearer 5ft 10 and samberg nearer 5ft 9.
Wow
said on 13/Dec/15
Just saw a Brooklyn 99 episode, He is at least a full inch taller than 5'8 Merrin Dungey, she always looked just as tall or a hair taller than Kevin James who's a legit 5'8 on King of Queens and struggled standing next to her.
I doubted Andy may be 5'8, I'm sure now he's no less than 5'9 and no more than 5'10...
C
said on 12/Dec/15
Thanks, Sam. Good call. I was wondering about his weight, thinking he was between 170-180 lbs. I'm 5'10'' also and noticed that he had a similar build to mine on Brooklyn Nine-Nine. I now weigh well in the 180s :- )
Paleman
said on 9/Nov/15
Any estimates under 5'9.5" are ridiculous. Come on, the guy definitely looks at LEAST that tall. He holds his own against the 6' Andre Braugher in Brooklyn Nine-Nine - sometimes there seems to be only 1,5 inch difference between them, but then again Andy could be wearing thicker shoes or the camera might be doing tricks.
5'9.5" is the absolute lowest I can buy, though a solid 5'10" seems more plausible.
N
said on 31/Oct/15
Sam said on 18/Aug/15
I actually think he rarely looks as much as 2 inches under Justin Timberlake in the SNL shorts, at most the difference looked 1.5 inches IMO...at times Timberlake favors a flat 5'11" more so than near six feet.
I was thinking the same thing. Timberlake looks 1.5 inches taller or there abouts. I think this listing is spot on at 5'9.5"
Sam
said on 22/Oct/15
Probably weighs between 160 & 170 lbs. I think.
Sam
said on 22/Oct/15
Rob, could you add Brooklyn Nine Nine and films I Love You, Man, Celeste & Jesse Forever, Hotel Transylvania, and 7 Days in Hell to his credits?
C
said on 22/Aug/15
Any ideas on his weight?
Sam
said on 18/Aug/15
I actually think he rarely looks as much as 2 inches under Justin Timberlake in the SNL shorts, at most the difference looked 1.5 inches IMO...at times Timberlake favors a flat 5'11" more so than near six feet.
Chase Witherspoon
said on 7/Aug/15
Looks more 5'9" 175 in the Lonely Island parodies and in company with his collaborators.....
smallfry
said on 31/Jul/15
shorter than adam sanlder in that my boy by an inch easily...more like 5'8" barefoot....
Sam
said on 15/Jul/15
At times, he can look 5'10" range at others 5'9" range but under it is a bad call, 5'9.5" a good medium. Doesn't quite convince as a full 5'10"er next to a solid 6'1" guy like Bill Hader.
Sam
said on 15/Jul/15
The camera can make him look taller on Brooklyn 99, favoring Samberg over Andre Braugher to make them look close to the same height for example when stills show Braugher is at least 2 inches taller. With Justin Timberlake, looks a weakish 2 inches shorter. Sandler for sure looks pretty dead-even with him as stated.
Dong
said on 30/Apr/15
he looks 5'9"
Anon
said on 4/Mar/15
Looks at least 5'10 in Cuckoo.
Mike T
said on 28/Feb/15
5'7" for Samberg?! That's crazy. He looks at least 5'9" and he seemed a hair taller than 5'8.5 Milo Ventimiglia in That's My Boy.
horacle
said on 24/Feb/15
looks at least 5'10 on Brooklyn Nine Nine
lelman
said on 19/Feb/15
Looks a legit 5ft 10 on Brooklyn Nine Nine, Sometimes looked 5ft 10.5-11 next to Andre Braugher.
Jerjer
said on 4/Jan/15
Solid 5 ft 10
cole
said on 1/Jan/15
@Editor Rob: Do you think just 5ft 9 is possible for Andy? He can look the same height as Will Forte and 4in shorter than Bill Hader:
Click Here
I've thought a bit over 5ft 9 was fair but now I'm not so sure...
[Editor Rob: anywhere in 5ft 9 range could be argued, whether just 5ft 9 I'm not as sure, I've thought he generally can look a bit over 5ft 9 flat.]
Rampage(-_-_-)Clover
said on 30/Oct/14
A bit shy of the 5ft10 mark
Mr. R
said on 27/May/14
I saw Andy the other night at a Brooklyn Nine-Nine event at Universal Studios. He walked past me. He is about 5-8.5 His bodyguard would not let us takes pics.
SaveUsY2J
said on 26/Mar/14
@sssss- No way in hell he's that low. Same height as Adam Sandler and three inches over Zach Galifinakis.
sssss
said on 25/Mar/14
looks about 5ft 8. hes slightly under average. he looks small-ish on Brooklyn nine nine
I\'m right
said on 22/Jan/14
Im smart though. 5'9 1/2
cole
said on 2/Jan/14
He's got to be a little over 5'9 flat. He seems give or take 5 inches shorter than 188-189 cm zone Terry Crews, so 5'9.5 range is a safe bet - 176 or 177 cm.
Elfoeraan
said on 8/Sep/13
Adam Sandler seemed in most scenes of That's My Boy a tad taller than Samberg. 176 cm is my fairest guess.
cole
said on 12/Jul/13
5'9.5 (176 cm).
Bakura
said on 13/Jun/13
Not a chance he's 5'8. He and Sandler are the same height if anything. Watch the video for 'Spring Break Anthem', he has almost three inches on Galifianakis.
2233
said on 20/Apr/13
Hes atleast an inch shorter than Sandler in "thats my boy" hes 5 foot 8
xxx123
said on 18/Apr/13
I don't think he is 5ft 9inch, cz watch the shy Ronnie nd Rihanna song, Rihanna wears heals,which makes her almost like 5ft 10inch and she is originally 5ft 8in,nd in that andy seems shorer than Rihanna like 2 to 3 inch,so im saying he might be 5ft 8in or 5ft 7in
Bakura
said on 30/Jan/13
Click Here
Rob, how tall would you estimate the other two members of The Lonely Island at? Jorma's usually listed 5'8, which he looks most of the time, whilst Akiva doesn't have an accurate listing anywhere, but is the tallest, so I'd give him 180-182 range.
Dan
said on 27/Jan/13
Click Here
Looks more than 1.75 inches smaller than Adam Levine here.....even taking into consideration camera angles etc.....
Silent d
said on 7/Oct/12
Wasn't adam sandler about the same height as him in that's my boy? 177cm.
MaskDeMasque
said on 14/Jun/12
i think 176 is correct. in nick and norah, he looked just under an inch taller than cera.
Chiara
said on 9/Jun/12
Looks a bit under 5´10 but i think he´s more like 176 cm.
Jim
said on 5/Jun/12
Looks 5'10
Rolanda
said on 16/Aug/07
Actually, she says she's less than five foot one in "Square Biz."
glenn
said on 23/Apr/07
oh,saw her play in a park last summer.still sounds great.lyfe jennings i believe opened.he was surprisingly good.
glenn
said on 23/Apr/07
i didnt care for her new cds.too modern r&b.but thats expected.they sold ok.
Brad
said on 21/Apr/07
She got ripped off blind and spit out by the record industry. Signed every wrong piece of paper there was. Little Richard: "Them pens hurt more than knives".
glenn
said on 20/Apr/07
no doubt a legend.but plenty of legends are b-list now.
J.
said on 20/Apr/07
She's actually not b-list or c-list. She's a certified music legend. On her classic "Square Biz", she said "I'm five foot one". She's in her early 50's now so she may have struck though.
glenn
said on 20/Apr/07
back to the b-list and c-list names.