Ania Sowinski's Height
5ft 4 (162.6 cm)
English actress known for appearing in Eddie the Eagle and War of the Worlds (s2). On her agency she was listed
"Height:5' 4 (163cm)"
and on another resume
"5'5"
.

Photo by Landmark / PR Photos
You May Be Interested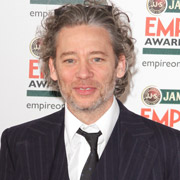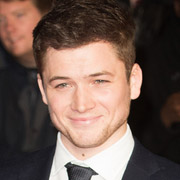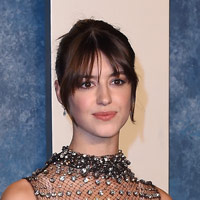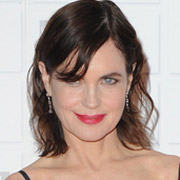 Add a Comment
14 comments
Average Guess (4 Votes)
5ft 3.75in (161.9cm)
Miss Sandy Cowell
said on 8/Feb/21
Hello Gladstone!
It's really cheered me to hear from you, having come across your comment while going through the Latest Comments page. Yes, these are indeed strange times, and having to draw a statutory Universal Credit amount is just one of the many drawbacks. When you're used to living on a vastly better income, it's a major drag. Perhaps, in view of your recent illness, you could be entitled to PIP; it would do you no harm to enquire.
Look at it this way; by the end of the year, most people should be fully vaccinated. Because of the newly introduced programme, Covid fatalities are starting to go down. There's no guarantee that we'll be seeing life as we knew, loved, and ALL took for granted, for yet a while, but visitors to London will be well on the increase as the dangers go down, and I imagine that by Spring/Summer 2022, London taxis will be fully back in demand and making life easier for the many visitors who flock to England's famous and historical capital city.
I've had some lovely experiences with black cab drivers. One Boxing Day back in the 1980s, I walked all the way from London's Shoreditch armed with Christmas presents for my Mum, and when I arrived in Bromley, I saw a black cab! The driver asked me what I was doing walking about in the dark, and when I told him, he didn't want to charge me. Of course, I gave him a tip, and that took quite some persistence before he accepted it! I've been given a free lift by a black cab driver while I was walking back from the vet's with a cat carrier filled with a large tabby tomcat. He didn't have to stop for me, but he did, bless him! I've never had that from a 'private' cab driver, but the ones who man the black cab service seem to home in on people who are struggling for some reason or other. It's happened while I've carried heavy shopping too, and I've heard the same from friends.
I have the news on, which is unusual for me, but I like to keep in touch with how things are going on the Covid front. My Dad, on the other hand, was always watching the news. We lost him at the end of January - and he will be desperately missed by each of his five 'kids', of which I am one. At times such as these, one remembers what's important in life, and do our utmost to concentrate on the many happy memories your loved one leaves behind....
Take care Gladstone!
Love and best wishes to you,
Sandy XXX 😁👍🚕
Gladstone Screwer
said on 7/Feb/21
@Sandy Cowell. Thanks for your nice comments Sandy. I hope to go back to work asap, but can only do so when all office staff, theatres and restaurants etc are back. Otherwise being a cab driver is pointless ! I can't deny I'm in a right monetary mess, been on Universal Credit since April. Onward and upward eh !
Miss Sandy Cowell
said on 9/Jan/21
@ Gladstone Screwer - It can't be easy to suddenly find yourself out of work. There's the knock to one's confidence for starters, and much less money to live on. When it's your health at stake, though, you have to put that first.
I didn't know you were a black cab driver! Have you ever bumped into Stephen Fry while you've been out and about? I found out a while back that Stephen drives about in one and has been known to stop and 'do the business', as it were! If ever I caught a black cab and he was driving, that would be one of the most exciting things to ever happen to me!
The drivers of all forms of public transport have been badly at risk since the coronavirus, and I heard on the news last year that SIX bus drivers had died as a result of catching this lousy, stinking illness from passengers who couldn't be bothered to wear masks. I don't know about cab drivers, but at least they can insist on their passengers being fully masked before allowing them into their cabs.
I hope your renal treatment has been a great success and that you're feeling better now. Operations on internal bodily organs make me feel ill just thinking of them, but I guess as one gets older, the likelihood of any operation soars considerably. I hope you're flushing your system through with plenty of water each and every day and eating as healthily as possible, Gladstone.
Here's to a happy, healthy 2021,
All the very best!
Your friend Sandy XXX 😁🎶🤗
Gladstone Screwer
said on 8/Jan/21
@Sandy Cowell. Thanks Sandy, I do comment from time to time, but I can't use me veggies of course, as I had all my comments removed a year or so ago. To be fair to Rob, I did go a bit far, though it was all for comedy ! So I'm still around, been unemployed since March as my job, black cab driver, became untenable.
All the best to yourself, Nik and Rob, x.
Nik Ashton
said on 7/Jan/21
@ Sandy Cowell - There's a lot of things I would like to shout about from the rooftops and not just things that are height related! Of course I wouldn't literally do it but I would considering shouting out of an attic window about certain things, I would put people off actually shouting from the rooftops. We could both put the world to right about average heights but doing it in a safe manner is so important.
🗣 "Did you know that Ania Sowinski and Wayne Rooney are both average in height?"
Miss Sandy Cowell
said on 4/Jan/21
Nice to here from you Gladstone! I hope you had a nice Christmas and New Year and enjoy a happy and healthy 2021.
Cheers! Sandy XX 😁👍
Miss Sandy Cowell
said on 3/Jan/21
@ Gladstone Screwer - I'm always happy to hear from you. Will peaches or plums suffice? 🍑🍑
Anyway, I've had a very sober Christmas watching The Chase, which I enjoy very much. In a couple of days, the decorations will be down and that's when my Seasonal Affective Disorder just might kick in! Still, I'm looking forward, not back. My shortest hair length is now 23" as a result of the lock down, so I have to tie it back to drink my tea.
Have a great year, Gladstone!
Love and best wishes,
Sandy XX 😁👍
Gladstone Screwer
said on 3/Jan/21
@Sandy Cowell & Nik Ashton. I'm still alive ladies ! (Minus me aubergines and sweetcorns). Hope all are well.
I don't know this actress, but that's a rotten picture of her !
Miss Sandy Cowell
said on 31/Dec/20
However, I've often had a 🐝 in my bonnet about standing on my roof and shouting the place down about who ran two of my cats over! 😝
My Mum used to use the standing on the rooftops scenario herself, so maybe I was a bit hard on you. In fact, should you decide upon a Rooftop Recital about average heights, I'll be happy to join you, but make sure that if we fall, we have a nice, soft landing!
Happy New Year to you and your Mum,
Sandy XXXXX 😁💐🎈
Miss Sandy Cowell
said on 30/Dec/20
@ Nik - Yes, and if you did that, when you'd fall off, the ambulance would cart you off to a different sort of hospital to the one you'd inevitably need! NOT the best brainwave in the world, mate!
🤣😆😂
🏚️👨‍⚕️..........🚑🤯📢5️⃣ft9️⃣inches
Nik Ashton
said on 28/Dec/20
@ Yharnamman - Yes, it should be shouted from the rooftops!
Yharnamman
said on 25/Dec/20
Most people know that 5'9" is dead on average for a male, however it also has to be known that 5'4" is dead on average for a female.
Miss Sandy Cowell
said on 25/Dec/20
⛄ Ania starred in 'Mr Nice', the story of Howard Marks, and 'Urban Gothic'.
Miss Sandy Cowell
said on 25/Dec/20
I swear I've seen Ania in an episode of 'Silent Witness' and possibly some horror films!
5ft4 😉👌🎅🎄⛄🎁🕯️