Anna Akana's Height
5ft 1 (154.9 cm)
American actress and youtube personality. She once said
"I am 5'1"
and also
"I'm five foot two"
.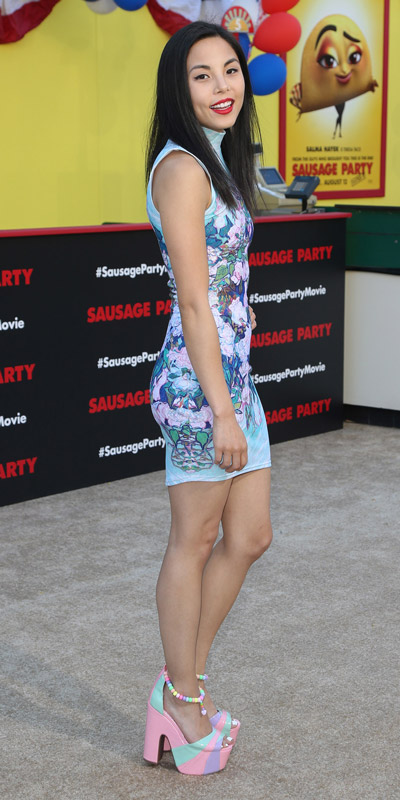 Photo by PR Photos
You May Be Interested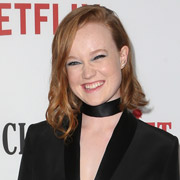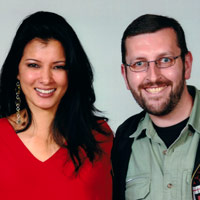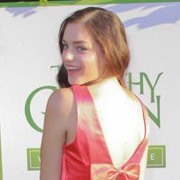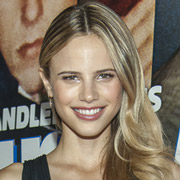 Add a Comment
11 comments
Average Guess (17 Votes)
5ft 1.01in (155cm)
Nik Ashton
said on 19/Aug/19
♾🐈 🎵!
Nik
said on 16/Jan/19
@ Sandy Cowell - Oh, isn't she just a cat lover? Anna Akana really is one of the biggest cat lovers on the planet and she has said herself that she is absolutely crazy about cats, there have been suggestions that she is a "crazy cat lady" although she likes to be known as just a "cat lady"! I didn't know that Freddie Mercury once had 5 cats, thanks for that! It is also jolly interesting that he replied, "Frankly, I'd rather have another cat!" (or words to that effect.) when asked if he and his girlfriend Mary were planning a family.
It's also interesting to find out that 80's Page Three Girl Sandra Jane Moore had 5 cats! Were models smaller back in the 80's?
Yes, Anna Akana is a very colourful and interesting young lady, she has also got many talents! It's fascinating to hear about a celebrity who is an actor/ actress and a comedian, or an actor/ actress and a model, but to hear about a celebrity who is an actor/ actress, comedian, model, filmaker, and producer, is absolutely jaw dropping!
You are absolutely correct, there are many short and tall people in the world so it is only right that there are plenty of short models as well as tall ones! Shorter people probably are underrepresented in the modelling world so it's great that Anna can give the shorter lady a confidence boost by showing everyone that a woman does not have to be tall in order to be attractive enough to be a model! It really is great that this cool young lady flies the flag for shorter ladies, I too agree that she has a superb figure! Also shorter women do look stunning on the catwalk too and they are also very suitable for every area of modelling, like taller women are! Smaller women just need more opportunities! I also think that there need to be more famous short male models, this would rightfully show that small men are just as attractive as tall men!
In your comment on the 11th January you stated that the longest name you could think of offhand belongs to Benedict Cumberbatch's son Christopher, you said this name contains 22 letters, beginning and ending in "CH"! I am wanting to know if you could tell me this name please!
It's absolutely amazing to know that the name "Christopher Cumberbatch" contains every vowel, wow! I had never thought of this but I am glad that you have told me! It's a real coincidence that part of our conversation on this page has gravitated towards Christian Cumberbatch (Who's name is the subject of a vowel coincidence!) then after we had discussed celebrity names containing many of the same vowel!
Cheers Sandy!
Nik
Sandy Cowell
said on 14/Jan/19
@ Nik - Mentioning that Anna has 6 cats has truly made my eyes pop out of my head! A fellow cat lover always curries favour with me! Did you know Freddie Mercury at one time had 5 cats, and when asked if he and girlfriend Mary were planning a family, he replied, "Frankly, I'd rather have another cat!" (or words to that effect.)
There was also a Page Three Girl in the 80's called Sandra Jane Moore and she had 5 cats - and at 5ft7, she was considerably taller than many of her Page Three comrades.
How cool to find out that Anna Akana has so many talents: producer, filmmaker, model and comedian. She really has a superb figure, and I'm all in favour of smaller girls getting the chance to strut their stuff as well as the tall ones. After all, we live in a World containing tall and small alike, and as I mentioned in another comment, I read about being short for a woman is seen as a fashion faux pas, which kind of outraged me! Yes, tall models look stunning on the catwalk and DO carry the majority of clothes off in the way the big designers intend for their creations to look, but there should be a section of Anna and Cheryl Cole heighted girls partaking in fashion shows. I have seen the lovely Cheryl on the catwalk and she looked totally divine!
As far as Benedict's little son Christopher Cumberbatch is concerned, what exactly do you mean? I believe Ben has another little son, but I don't know his name yet. If you want to see Benedict at his very best, try 'The Imitation Game'. It had me in tears! Before I go, it's worth adding that Christopher Cumberbatch contains each and every vowel! Now isn't that fantastique?
Cheers Nik, comme toujours!
Nik
said on 12/Jan/19
@ Sandy Cowell - I know, words and numbers can provide us with so much fun! I can also tell you about three other interesting names belonging to celebrities! Those names are Perrey Reeves and Helen Lederer (both names have 12 letters and there are five e's in both names!), and Sanaa Lathan (There are 11 letters in her name and five of them are a's!)! Also there is only one vowel in each of the three names!
Yes, Anna has a lovely figure and huge shoes (Big shows!)! I can tell you that as well as being an actress Anna is a filmaker, producer, comedian, and model! You will also be interested to know that she has 6 cats!
Anna Akana is down as 5'3" on some sites, however Anna has claimed to be 5'1" so it is clear that she is an honest person!
Also you mentioned in your last comment that there is a very long name belonging to
Benedict Cumberbatch's eldest son Christopher, can you tell me what this name is please?
Sandy Cowell
said on 11/Jan/19
@ Nik - Ha ha! I look at things like that too! The longest name I can think of offhand is the one that belongs to Benedict Cumberbatch's firstborn little son, Christopher. The little fellow's name has a whopping 22 letters, beginning and ending in 'CH'!
Anna, with the lovely figure and huge shoes, gets 5ft1!
Nik
said on 10/Jan/19
It seems like everyone agrees that Anna is 5'1"! There are nine letters in her name and out of those nine letters there are a whopping five a's, there are three n's too!
rob sharn
said on 8/Sep/18
asa akira looks appox an inch taller than her so 5 foot 1 inch is pretty accurate
Chris
said on 30/Jul/17
I heard her claim 5'2. Next to 5'4.5 radcliffe, looks this.
Dan
said on 25/Jul/17
On a separate point, I wonder why it is always very short girls who have these flawlessly shaped figures. It always seems like a challenge for tall girls to maintain one.
even
said on 21/Jul/17
5 foot 1 , her weight must be around 90 lbs .
Lee168cm
said on 21/Jul/17
Would these types of heels add a full four inches
Editor Rob: those will add a fraction more than a flat 4 inch. They are pretty beefy, I'd expect she might measure just under 5ft 5.5 in them.