Kelly Hu's Height
5ft 4 ¾ (164.5 cm)
American actress best known for portraying Lady Deathstrike in X Men 2 and as The Sorceress in The Scorpion King. On tv she is well known for appearing in cop drama Martial Law (as Chen Pei Pei) and Arrow (as China White). This photo is from a 2010 Vampire Diaries convention, she had about 3.5-3.75 inches more footwear than us in the double shot, she called them 'stripper heels'. On twitter after losing 5lbs, she was asked her target weight to which she replied with her height:
"I'd be ecstatic at 115lbs. That's reasonable for 5'5", right?"
.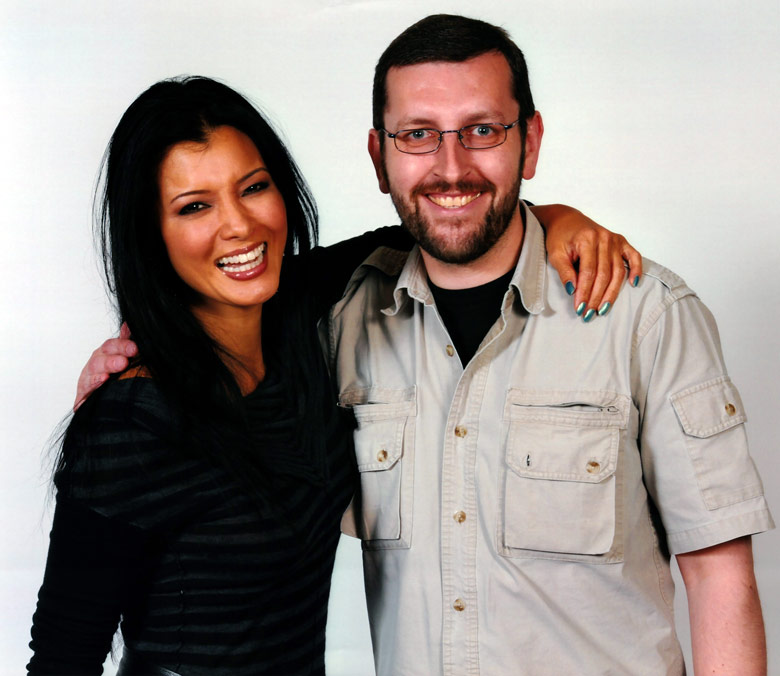 5ft 8 Rob, 5ft 8 Jenny and Kelly @ Insurgence
You May Be Interested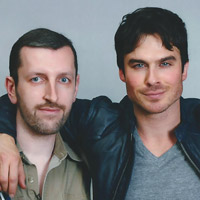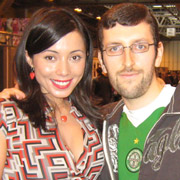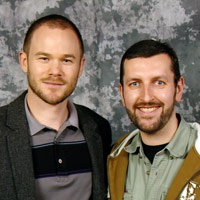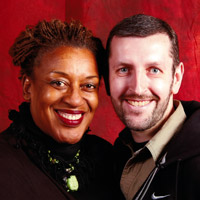 Add a Comment
29 comments
Average Guess (12 Votes)
5ft 4.67in (164.3cm)
Nik Ashton
said on 4/Nov/19
I like it that she called her footwear "stripper heels"!
Nik
said on 3/Nov/19
She's above average!
Nik
said on 18/Nov/18
@ Rob - Is Kelly losing height in the double shot?
I like her name!

Editor Rob
I think she looked near the same as Jenny when she stood beside her first, so I thought it was a reasonable shot.
Nik
said on 16/Jun/18
5'4.5" is right for her!
even
said on 28/Jul/17
5'4.5" , 112 lbs
Lee winters
said on 31/Dec/16
She was the only reason to watch the scorpion king.
newdude
said on 18/Dec/15
could you a senda picture of what type of heels she was wearing Rob?
Sam
said on 30/Apr/14
She looks quite friendly and attractive, unfortunately I haven't heard much about her recently.
J.Lee
said on 17/Apr/14
rob are you taller than her in the top pic? Looks like it, she just has bigger hair
[Editor Rob: she does have ample hair, I think she was very close to looking near 5ft 8, but of course had very big heels.]
J.Lee
said on 4/Jun/13
Rob if her shoes give her 4.5, she would be 5 ft 9.25. But you still look taller than her
[Editor Rob: I think 5ft 4.5 is probably on the money, I'm looking at those heels she had in the double and they really were big beasts]
Peyman-6ft
said on 26/Jan/13
She is indeed pretty , around 5ft 4.5in
but , isn't it another version of nicole scherzinger ? Lol
both very hot
getting_taller
said on 24/Jan/13
she's so HOT!.... I fell in love with her when I saw Scorpion King.
tom
said on 5/Jan/13
if she said 6.0 id say ok,,,,,,,but yeah 5,4" looks possible.
richkid123
said on 4/Jan/13
She definitely isn't 5'4"
Arch Stanton
said on 30/Nov/12
Imagine her, Nicole Scherzinger, Tia Carrere and Stacy Kamano on a Hawaiian beach in bikinis with flowers in their hair with a sky blue sky and hot sun, pure yellow sand, turquoise waters, a cool soft breeze and green forested volcanoes in the background. You lying back on the most comfortable hammock and them tending to your every need a-la Sean Connery and the Japanese girls in You Only Live Twice. I would be in heaven!
Arch Stanton
said on 22/Nov/12
The Chinese/Filipino Hawaiian mix produces some of the world's most exotic hot women I've noticed!
195jerry
said on 10/Nov/12
i think shes really beautiful. this height seems accurate.
Jake T.
said on 30/Jan/12
She is in some photos with Eva Longoria and George Lucas, Kelly looks 5 inches taller than Eva and 1 inch less than Lucas. 5'5 is a right guess.
steven
said on 14/Jan/12
i can buy her barefoot at 5'4
C-Dawg
said on 10/Jan/12
I love her.
Josh B
said on 7/Jan/12
Rob, was her footwear similar to yours in the newest pic?
[Editor Rob: it was much smaller than her big beasts she had on in the double shot. I think it was close to a 1.5 inch heel, not more than that anyway.]
supes78
said on 13/Nov/11
I think this is the happiest I've seen Rob in any photo.
Shaun
said on 6/Sep/11
VERY hot indeed!!!!
Lenad
said on 10/Aug/11
whatever her height, shes hawwwwwwttt!!
Samwise
said on 31/Oct/10
Stripper heals give more than 3.5" ,well the one's I've seen do. Wouldn't it be better to photo the shoes of the celebs too. GF has a moderate pair of stripper heals that give here about 5.5" to her height, measured height before and after. Maybe you ought to buy some for Jenny, get her to wear them and measure the height they give.
[Editor Rob: there is a photo when you click the link 'our footwear' at the top which shows her heels...]
mick
said on 3/Jul/07
wasnt she a former miss teen usa?
UK
said on 21/Mar/07
she looks pretty as a doll...but Glenn can you tell us what u thought of her height...how many inches was she wearing,in this pic she looks 2 inches shorter than you and if she was wearing something like 3 inch heels tht would put her at 5'4 since 3 inches don't per say add 3 but 2 inches. Thank you Glenn for the pics!You are doing a very good job.
pm
said on 18/Mar/07
wow. she looks good
Lone
said on 20/Apr/06
yes and from Martial Law with Sammo Hung. not sure what her height is though.