CCH Pounder's Height
5ft 6 ½ (168.9 cm)
Guyana born American Actress best known for roles in The Shield, Warehouse 13, Avatar, Orphan and Face/Off.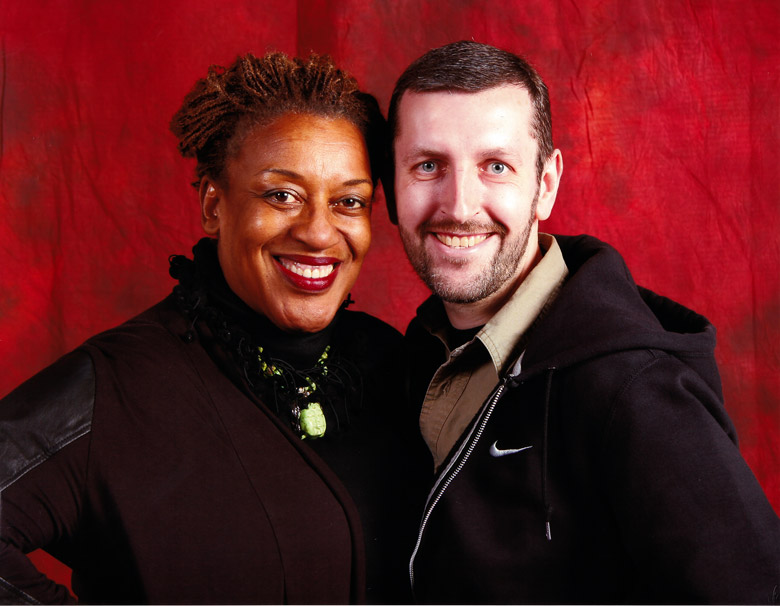 5ft 8 Rob and CCH @ MCM London 2012
You May Be Interested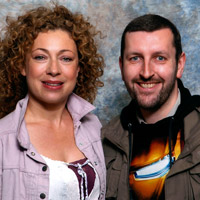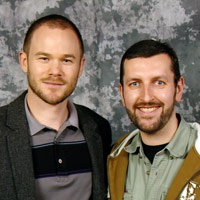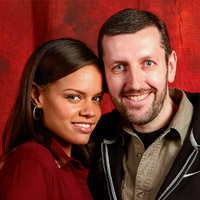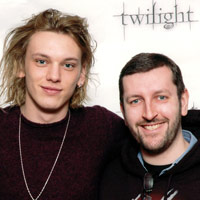 Add a Comment
27 comments
Average Guess (16 Votes)
5ft 6.73in (169.5cm)
Miss Sandy Cowell
said on 25/Dec/20
💐🎂🎈🎊 Happy Birthday Carol! 🎊🎈🎂💐
Wishing CCH Pounder a wonderful 68th Birthday!
5ft6.75 😉😁👍🎄
💐🎂🎈🎊💐🎂🎈🎊💐🎂🎈🎊💐🎂🎈🎊
Miss Sandy Cowell
said on 25/Sep/19
In case anybody's interested, her names are Carol Christine Hilaria Pounder. I was curious enough to ask Google just now! 😉
Miss Sandy Cowell
said on 25/Sep/19
@ Nik - Oh, lovely! My friend Anna had the same Birthday, and was precisely a month older than me. Another Celeb who was born on Christmas Day is Annie Lennox! 🤶🎄🎅
⭐ SPOILER ALERT ⭐ regarding the film Orphan, so if you haven't seen it and want to, cease reading!
CCH Pounder is what I consider a real kick-ass actress! She's been in the 'X' Files and played the ill-fated teacher of the 'child' - who was really an adult! - in the film Orphan, which I thoroughly recommend. It also stars Vera Farmiga in absolutely tip-top form.
CCH Pounder gets the average vote of 5ft6.75. 😁👍🎄
K.A 188
said on 4/Apr/19
Tallish woman with a pretty long face Her smile radiates peace she looks very motherly in an attractive way.
Sandy Cowell
said on 19/Nov/18
@ Gladstone Screwer - Trust you! 😂😂😂
You ARE a cheeky boy, aren't you?
On the subject of knockers, I have just read that people have been complaining that Kat (Jessie Wallace) was showing too much cleavage tonight on 'EastEnders'! Personally, I thought she looked particularly nice tonight, all dressed up in cat print and wearing a big gold cat medallion round her neck, dangling suggestively into her...
Cheers Gladstone! 🌽😄👍
Sandy Cowell
said on 31/Oct/18
She pops up in all sorts - all really good stuff as well, including 'The X Files'!
Sandy Cowell
said on 28/Oct/18
I saw her in 'Psycho IV' the other night, hosting a radio talk show and chatting to Anthony Perkins' psycho over the air as he relived his youth. Although she is basically sitting down for the role, you could still tell she was above average height for a woman.
She can have 5ft6.5.
Sandy Cowell
said on 6/Jun/17
@ Nik - Yes, I am absolutely certain that David Duchovny is a strong 6ft PLUS! I thought he was 6ft2 at one time (I read it and totally believed it!), so it was quite a comedown to discover that he was 'only' 6ft! As for Ms Pounder, I have since thought about it and seen her again in 'Orphan' not looking a whole lot taller than Vera Farmiga (around 5ft5), so today my estimate shall come back down to Earth with a bang!
I agree that in many a dramatisation, actors can look taller or shorter, whatever seems to be called for to play the part!
5ft6.5 is my newly revised estimate!
Cheers Nik 👍
Nik
said on 4/Jun/17
@ Sandy Cowell - Hi!
I have come onto this page through the random celeb route this Sunday afternoon! Are you sure that David Duchovmy is a strong 6 footer or has he bungled a few inches onto his height? You become suspicious of things like this at the moment, we are bumping into a few celebrities on this site, and one or two people on telly, who are doing this at the moment, aren't we?
Either way I have often found that the same person can on occasions look quite a bit taller than they do at other times, this makes working out how tall people are such a difficult thing to do! I think she looks about 5'6" - 5'6.25" in the picture above, but if she looks taller on screen then what do you believe, what Rob says or what you have seen on TV?
Sandy Cowell
said on 25/Mar/17
Hey ho, here we go - another opportunity to take a long, hard critical look at the height of Ms Pounder as she is in an 'X' File that I am currently watching. The episode is about a former FBI agent who has been abducted by aliens at least twice from what I've gathered so far, and is being kept institutionalized because firstly, no one believes him and secondly, the experience was so terrifying that the man has turned dangerously psychotic.
Enter Mulder - someone who won't even have to 'play' at putting on an act as he knows these things do happen as it happened to his sister in front of him when he was 12 years old!
But I digress! In my last comment, I was saying that I thought she looked up to half an inch taller than the stated 5ft6.5. Well this time, I can honestly say that watching her with Mulder by the office window, she looks even more than that! I didn't remember how tall she was from the last time I looked at this page! All I remember is saying that I would keep an eye out for any more opportunities of seeing her! As I know David Duchovny is a strong 6ft, when I looked afresh at the actress, I said, "At least 5ft8! At least, if not more!"
Some people do look taller! CHH Pounder is definitely one of them! I can't say all this without upping my estimate, so this time I'm going with 5ft7.25. There doesn't look nearly 5" difference between her and Duchovny, and she's not stomping around in high-heels either! The only piece of evidence I've seen of her being 5ft6.5 is this photo with Rob! On screen, in what I have seen so far, she looks notably taller! 😦
So I've found another example of the kind of exciting role taken on by this lady and my interest in her is increasing!
Rampage(-_-_-)Clover
said on 11/Mar/17
There's something attractive about her…
Josh Jeffords
said on 30/Jan/17
Heck of an actor tends to strong commanding roles.
Also likes heels no idea on height don't see anything over 5 7.
As listed seems close enough to me don't think any under either.
heelshealheight
said on 17/Jan/17
She's a superb actress; versatile without being pretentious. I would have considered her to be around the 5ft7-5ft9 range.
Sandy Cowell
said on 3/Jan/17
This actress was brilliant in 'Face/Off' and 'Orphan' and I'm pretty certain I have seen Ms Pounder in other things as she looks far too familiar to have seen her in just 2 roles. I'll have to check that out!
I would have given her a quarter to half an inch more.
Sarah
said on 26/Oct/16
Close to 5'7
Rampage(-_-_-)Clover
said on 19/Dec/14
great actress
Rampage(-_-_-)Clover
said on 20/Nov/14
Also in Sons of Anarchy, Rob
Just
said on 8/Oct/14
She also was in Sidney Sheldon's "If tomorrow comes" (TV mini-series).
Rampage(-_-_-)Clover
said on 3/Oct/14
She has the head of 5ft11-6ft woman
Dinosaurman
said on 15/Jul/14
Don't forget her new major role in Sons of Anarchy! ;-)
Emily
said on 10/Dec/13
She has quite the big head
[Editor Rob: yes a genuine bigger than average head]
Anonymous
said on 3/Apr/09
I will see CC tomorrow nite. I will try to measure again.
Mr. R
said on 2/Aug/08
I actually see her pretty frequently now. She has a gallery close to where I live in LA, and she is at least 5-7.
Yaspaa
said on 1/Aug/08
Lol,just found out,CCH are three initials,I've wondered ever since she was in E.R
Yaspaa
said on 28/Jun/08
How do you pronounce her name.
D. Ray Morton
said on 26/Jun/06
Greatest. Name. Ever.
Mr. R
said on 25/Jun/06
CCH was standing behind me at a play last week, and she is taller than I thought. I would say 5'7.5"