Anna Popplewell's Height
5ft 3 ½ (161.3 cm)
English actress best known for playing Susan in the Chronicles of Narnia series of films. On TV she appeared in Reign.

Photo by PR Photos
You May Be Interested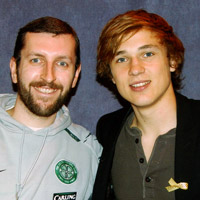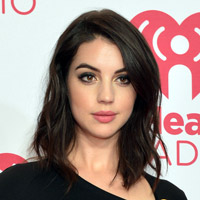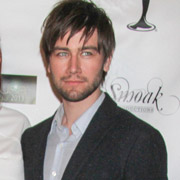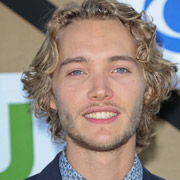 Add a Comment
36 comments
Average Guess (7 Votes)
5ft 3.68in (161.7cm)
Sharanya
said on 10/May/19
How tall would she be in heels like the picture above?

Editor Rob
At most 5ft 6
PN
said on 1/May/15
She looks petite on screen, her height seems to be right. Could you please create a page on Toby Regbo from Reign?
mika
said on 18/Jan/15
Not accurate,she is shorter than Adelaide Kane who is listed here 5 foot 3
Ted
said on 17/Feb/14
She's so gorgeous. Comes across as taller than she is.
sami
said on 21/Jan/11
yea!!! she is short but didnt know she is 5'3". thought she is taller than 5'3" almost 5'6"..also i am a girl of 5'2", sounds like very short and going to be 20 this year!!!!
Anonymous
said on 4/Nov/10
hmm i think anna is not more than 5'3 " bcz she is shorter than skandar even she wear high hill everytime. i am sandip from india. i am 5'6'' . and i donot think that anna is taller than me. i am gonna 22 this december 15
Mira
said on 31/Oct/10
So she's 5'3.5" huh? But she looks kinda tall. Anyways, it's good to know that I'm actually not that short. I'm 5'2" and I'm a 14 year old asian girl. Means I still might be taller, aight? Hehe, I'm obsessed with my height :P
Livvie
said on 15/Feb/09
Skandar is now 5'8 and he is 17! Anna is 5'3.5 and she is 20! There is a big height difference even if you don';t noyice at first sight!
Marketa
said on 19/Jan/09
well she is just one centimeter taller then me. I am 160cm
sophie
said on 15/Aug/08
she wrote a letter to a fansite in which she said, that she's 5 ft 3.5 in
anna's so beautiful. i wonder how much she weights..
Alicia
said on 4/Aug/08
No, I think she is definitely taller. I agree with Amanda.
mark camano
said on 10/Jun/08
oh! i think she must be a little taller than me?? my height is exactly 5'3. but that's just fine because she's pretty right?
morgan
said on 27/May/08
hi i have to interview skandar for my school newspaper in a couple of years for his movie the Voyage of the Dawn Treader but i have no clue on how to contact him does anyone know how to??
grlinluvwm
said on 3/Jul/07
I think she might be a little taller than that, but idk. but skandar IS still growing, guys grow til their bout 16-18 it depends on the guy.
Carolyn
said on 6/May/07
Anna is shorter than Skandar. She only looks the same height as him because she wears high heeled shoes. The most recent Picture of both of them is when they attended the Kids bafta awards in 2007. From those pictures you could see that Skandar was taller.
Serene
said on 28/Sep/06
Really Alex?
Coool.. haha.. maybe Anna was telling the truth then..
She does seem 5'3.5" to me.. :D
Amanda
said on 19/Sep/06
I always thought Anna was 5' 6", or at least 5' 4". At least she is honest about her height, unlike some people. Skandar is not 5' 7". He is about 5' 5", and could pass for 5' 6" with shoes on. Look at pics... he is the only one standing up straight and is still not that much taller than Anna is. If Anna stood up straight in those heels she'd be the same height or slightly taller than Skandar. So there is no way he is 5' 7"... I have trouble believing 5' 6"!
Bluebell
said on 8/Sep/06
Just to put a marker up Skandar is now 5 foot 7 (June 06) but the most recent photos we have of him with Anna was back in March when she was wearing high heels and Skandar looked ever so slightly taller. He grew the 2 inches since March so Anna would have been around 5 foot 5 with heels on. So 5'3.5 is probably about right for her although I have to say she looks taller because she's so slim.
Alex
said on 3/Aug/06
Hi I'm Alex the owner of apopplewell.org. She has written to me and answered the question how tall is she with 5'3.5 (she says the .5 is very important hehe)
Serene
said on 9/May/06
Yes John. He is. Last week,I think. Rob just put it up. Really appreciate that.
But then,Anna doesn't look like she is 5'3.5" though..do you?
john link
said on 8/May/06
Is Skandar's height on here (celebheights.com)? I saw a picture and he does look taller than Anna. Is he really 5'5.5" now?
Serene
said on 19/Apr/06
Well, Rob, I think you need to change Anna's height..since Skandar is slightly taller than her..
Serene
said on 16/Apr/06
ally, did you know that Skandar is recently 5'5.5'? Well, he is not 5'3" anymore and he is only 14 years old and has many many many years to grow.
Anna Popplewell was wearing flats to some event and she was standing beside William and the distance is about 6-8 inches..
I think Anna's height would be 5'2.5" to 5'4" approx.
ally
said on 15/Apr/06
William is 5'11, Skandar is only 5'3, wow that's verryyy short for a boy
anna
said on 13/Apr/06
i reckon she is 5,4 cos william is quite tall hes only like 3 or 4 inches taller than her
Serene
said on 5/Apr/06
Rob, you know something. The guy who plays Edmund in Narnia is 5'5.5" now and he used to be the same height as Popplewell. But in many pictures, Popplewell seem to be 5'3". And there are some new pictures showing both Skandar Keynes ( Edmund Pevensie) and Anna Popplewell ( Susan Pevensie) attending the launch of the Narnia DVD.
Skandar is showing his 5'5.5".While Anna is just simply shorter than what you have stated. There are no good (proper) pictures available yet. But I will try to post out soon.
Serene
said on 6/Feb/06
Irene, I so totally agree with you!!!! But in some pictures when Skandar and Anna together, Skandar seems to be a bit/slightly taller than Anna. But both of them are almost the same height..
irene!
said on 5/Feb/06
I really don't know. She seems like 5'3 or 5'4. But Skandar Keynes (who plays Edmund in the movie) is 5'3, and they are almost the same height, so I think she is like 5'3.
Serene
said on 5/Feb/06
Hm.. I don't think so that she is tall.. but hey.. I agree with you on actors and actress who looks tall but stated short.
In www.apopplewell.org, she was stated 5'4".. I don't think so..i think 5'3" would be okay..
Anonymous
said on 24/Jan/06
Oh. Wow. I don't know, she just looks really tall to me. So it's kinda weird that actresses who look short are listed tall, while actresses who look tall are listed short.
Serene
said on 23/Jan/06
I been through her fan sites and try to find any magazine says about her height.. I found nothing.
Since Skandar Keynes(Edmund Pevesie) is also around 5'3.5", Anna looks more shorter. Around 5'3"
Anonymous
said on 13/Jan/06
Cassie and Roo, if you paid attention in the film, there are about three inch wedges on her shoes. if she looks around 5'6", subtract three inches. She's between 5'3"-5'4". Rob has her height right.
ROO
said on 12/Jan/06
I THINK SHE'S TALLER ABOUT ONE INCH, BECAUSE SHE'S NOT SO SHORTER THAN WILLIAM MOSELEY. AND IF HE IS 5'10'' OR EITHER 5'11'', THEN SHE IS AROUND 5'5''. I'M 5'7.5'' AND I KNOW HOW I LOOK NEXT TO SOMEBODY WHO IS 5'11'', SO SHE IS 5'5''.
Cassie
said on 4/Jan/06
Never mind. I just saw Narnia and there really wasn't that much of a height difference between the two of them (about 3"). Unless Moseley grew a lot since the filming, I'd say Anna is 5' 6"-5' 7". Not 5' 3".
Cassie
said on 29/Dec/05
4" shorter would be 5' 6" and she looks about 5' 4" or 5' 5" to me. 5' 3.5" seems very possible...
Anonymous
said on 22/Dec/05
In Narnia, I saw they put wedges on her shoes in the scenes that she stood next to Moseley...why'd they do that? She still was about four inches shorter than him in the subtle wedges.