William Moseley's Height
5ft 9 ½ (176.5 cm)
English actor best known for his portrayal of Peter Pevensie in the movies Chronicles of Narnia and Prince Caspian. In this photo William had a little more shoe than me.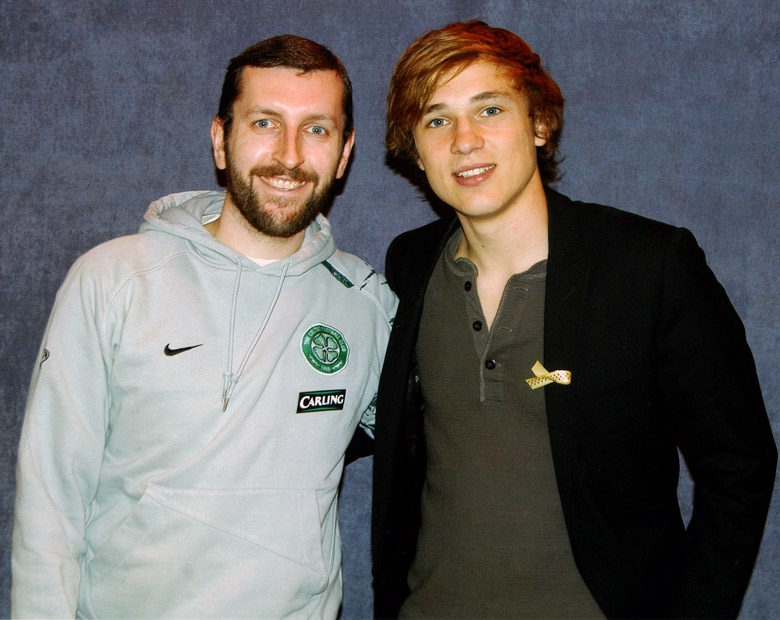 5ft 8 Rob and William @ Memorabilia Birmingham, Nov 2008
IMDB is ridiculous... First of all, they had me down as my height being 5ft 7ins. I'm 5ft 10ins. But now they've got me down as 6ft 1ins and three quarters.
-- IndieLondon
You May Be Interested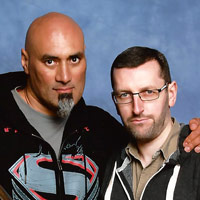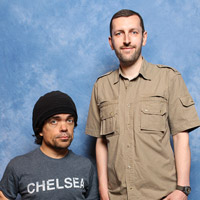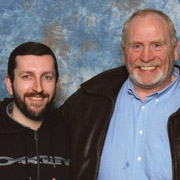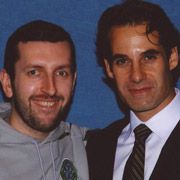 Add a Comment
141 comments
Average Guess (45 Votes)
5ft 9.11in (175.5cm)
slim 6'1
said on 13/Jan/21
Flat 5'9"
Angus
said on 26/May/20
5.8.25 most 5 ft 8.5
ladeez
said on 9/May/20
5' 9
JohnMoore-162cm
said on 4/May/20
Not over 5ft9 at all
Littlelee5ft6
said on 7/Mar/19
Jd if he was half an inch taller than Rob he'd be 5ft 8.5 but I can see any in being at least 5ft 9
JD 5'9"
said on 28/Feb/19
He's maybe 1/2 taller than you in this pic. Don't see him much over 5'9".
RedFire
said on 29/Jul/18
Nah, he's for sure 174 cm not 176.
Tunman
said on 5/Jun/18
The problem is that everyone fails to see a 4cm difference (3,5cm when taking off the 0,5cm shoe advantage William has).And Rob said he himself isn't standing tall.Look at the eyelevel.I think William's hair has fooled Rob,I'm not sure he's that much taller than him.I could see 5'9 flat for him if he's really leaning downwards at the hip level but honestly for me it's very hard to see how this guy could match the genuine 5'9.5" guys like Norman Reedus or Ewan McGregor.
176cm guy
said on 22/Jan/18
Hey Rob, if he seems to be more closer to 176cm than 177. Why not put him at 5'9.25" or 5'9.375".

Editor Rob
Well, with someone like Ben Barnes I'm not convinced there was that much over 2.5 inches between them.
Mystol
said on 21/Dec/17
Rob is he is 176'5 cm you are 175 cm..
Editor Rob: you know, there is a chance he is just 176cm on the nose...
Mark(5'9.5
said on 4/Jul/17
Rob, out of curiosity, what was he like in person?
Also, I wouldn't go as high as a full 177 cm nor as low as 5'9.25".
Editor Rob: he was quite friendly with people that day, seemed laid back and not 'shy' when in a talk with warwick davis that day...
176cm guy
said on 24/Jun/17
Aren't we all forgetting that Will is not really standing tall in this photograph.
Editor Rob: neither am I.
Mark(5'9.25
said on 5/Jun/17
Rob, this is probably me, but Jason David Frank would be easily taller than William Moseley.
Editor Rob: Frank I think would measure taller, at least half inch...
Revisionist
said on 3/Jun/17
@ QiuTV, Rob is 173.1 cm.
Mosley looks about a solid 175.26 or so here. Don't be fooled by his hair. He's got about 2cm on Rob.
World Citizen
said on 29/May/17
Looks no more than a flat 5 ft 9.
QiuTV
said on 27/May/17
You are all forgetting, that Rob is over 173cm, more like 173,5cm-174cm
176cm guy
said on 7/May/17
Hey Rob, which do you think he seems closer to? 176 or 177cm?
Editor Rob: in person, I think actually 5ft 9.25-.5, anywhere amongst that is possible. Seemed more than just 5ft 9, but not tall enough to be 5ft 10.
pukpuke
said on 7/Feb/17
flat 175cm
balja
said on 20/Jun/16
looks like 176 to me with these shoes on.
Mat
said on 25/Mar/16
He looks 1 inch taller. Say max 3 cm. Now take away shoe advantage 5mm. 2.5 cm difference. 175.5 cm. So max 5'9.25. 5'9.5 is probably a 10-11 pm measurement.
Jason Wright
said on 28/Nov/15
5'9.25 / 176 cm based on the picture above and slight shoe advantage william has on you rob.
Over the 5'9 mark for sure.
Maximus
said on 6/Oct/15
Handsome says on 17/Aug/14
He's About 5'9', Rob, He's Such a Liar, Why Didn't you tell him Man You're Short Just Admit it, NO Point In Upgrading Yourself.
If 5'9 is short, I must be average at 6'4. 5'9.5 is very near average height in the US, not sure where your unfounded hostility towards 5'9 comes from.
johnny
said on 1/Jul/15
Click Here
he does look 5-10ish.
5'10man
said on 10/May/15
NO WAY is he anything more than 1.75m. At 1.77m he is basically my height, and with 5'8 guys I am always solidly taller in photos, even if not by loads. If he really was 1.77m then the difference here would be much clearer, as it stands you can't really see much difference at all
MD
said on 4/Jan/15
Okay, if he's around 5'9", this half-inch still tacked on seems too much.
Emil 183 cm
said on 2/Jan/15
@Rob
Did he really look 5'9 range to you? Seems really generous. He looks no more than 174-175 cm
[Editor Rob: around 5ft 9 range yes, under it I wouldn't be convinced.]
Judd
said on 1/Oct/14
Not taller than 5'9 with rob...being generous...maybe 5'8.75"
Handsome
said on 17/Aug/14
He's About 5'9', Rob, He's Such a Liar, Why Didn't you tell him Man You're Short Just Admit it, NO Point In Upgrading Yourself.
Oanh
said on 1/Aug/14
@Kourosh177cm,
He doesn't have "1 inch footwear advantage", but he has .2" advantage in the photo. That being said, I think he could be 5'9".
SHAHROOZ
said on 29/Jun/14
Hi..he has some pics with william levy.would u plz search 4 the and say how tall william is.I think they r almost the same.maybe william 0.5 inch more
Realist
said on 12/Jun/14
Rob the way he is standing he looks 5'8.25 max but i think he is about 175 spot on.
Kourosh177cm
said on 28/May/14
he is nothing more than 175cm. He has 1 inch footwear advantage and yet looks barely taller than you.
i wake 178 cm and go to bed 176.6 or 7 cm. When i stand next to my 5'8 friend my eyelevel is around middle of his forehead or slightly below. but in william's case i dont think thats accurate.
176,2Tunman
said on 21/Mar/14
Rob,this guy has 0.2" advantage and looks roughly taller,look at the eye level,I would have thought somewhere between 174 and 175 tops,5'9.5 is too optimistic I think.
Lenad
said on 10/Jan/14
if he's got shoe advantage I'd say he looks 5'9 max. But then again ive never seen him in person
Lenad
said on 28/Dec/13
somehow I have a hard time believing he's this tall. I'm only 5ft10 myslef and I look taller than him next to 5'8 people.
Emily
said on 20/Dec/13
Does he have a low eyelevel-head or is it because he doesn't look straight at the camera?
[Editor Rob: his eyelevel is normal I think]
Moe
said on 2/Sep/13
Dude looks 5'8.25 next to you
cole
said on 7/Aug/13
Looks 5'9/.25 in the pic with Rob (because of posture), 176-177 cm range is fine. I.M.D.B cannot be trusted with heights, for christ sake they had Justin Timberlake at 186 cm, and William at 187!
avi
said on 17/Jul/13
not seeing more than 5'9 very small difference here.
lelman
said on 14/Jun/13
he looks like 0.5" taller than rob, at most, 5'8.5"
lol
said on 5/Jun/13
lol guys ... he's no more than 5ft8.5 .. that's for sure ...
lelman
said on 10/May/13
What? You guys look almost exactly the same height. You actually look to be leaning slightly more than him, and given the sneaker difference, I'd say 5'9" on the dot at very most, more likely 5'8.5".
truth178cm
said on 6/Feb/13
Looks 175cm/176cm
Balrog
said on 26/Jan/13
I'd say this is perfect for him, he could be 5'10'' at morning, so his claim is honest.
SAK
said on 24/Dec/12
175-176cm is closer to the truth.
hugo
said on 4/Jun/12
almost 173cm rob at night-he's taller with 2cm, so probably 176cm.
lol93
said on 30/Nov/11
176 is closer maybe 175
ChiasmataX
said on 22/Nov/11
He's not 177cm Rob. How do I know? well I am a legit 178cm guy and with my 173cm friend, my eye-level is about the middle of his forehead. Moseley's eye-level is no where near the middle of your forehead. He's 175cm but I will buy 176cm at most.
MrX
said on 19/Nov/11
No more than 174-175 cm! In this picture he looks 175,5-176,5 with 1.1 inch shoes!!!
johno
said on 18/Nov/11
Next minute you know, he's going to be quoting Celebheights ''....Although celebheights got me at 5'9.5 ! .....''
[Editor Rob: yeah he could update his quote to something like

"and that f***ng celebheights has me at 5ft 9.5. How insane is that, those guys are crazy."]
Physics Enemy
said on 10/Nov/11
Rob's actually leaning more than Moseley lol. Everyone's claim gets destroyed when they stand next to Rob. People must think Rob is 5' 10" range I reckon.
Physics Enemy
said on 2/Nov/11
Looks 5' 9" and nothing more. 0.75" or so on Rob I'd guess. All my estimates are based on Rob at 5' 8.25", not 5' 8".
LAN Jiao
said on 7/Oct/11
william moseley shoulder rise 2cm top on rob , eye level look a cm taller rob but tip of head look 1cm taller than rob. in picture he came 174cm but doubt in real he could be 5'9-1/4. don think he look 5'10 in other pictures with actors.
Dean 5ft 9.25
said on 4/Oct/11
@ Isabella - you clearly cant read height differences. View the height challenge 3. that woman is 177cm in heels shes clearly taller than moseley.
1. Rob is leaning as well to make up for the difference
2. Moseleys hair is clearly thicker
3. even after all this Moseleys hair is no higher than 175 compared to 173 rob.
Fact is Moseley is really 5'9 at best! the only thing that makes me think the pic is messed up is Rob has met him and says 177cm but for me he looks more like a 174-175 guy or at BEST 176..
Isabella
said on 3/Oct/11
Man, people really don't know how to look at pictures. Rob is 5ft8, Moseley is clearly taller, as he is both leaning and slouching slightly. I buy 5'9-5'10", somewhere in between there.
Michael
said on 27/Sep/11
5' 10" my foot. Looks more like 5' 8.5" to me. Why everybody wants to add 1" to their true height. Hmm..
LUCOSO
said on 18/Sep/11
let s this in different way maybe this guy is really 176 7 if that rob u not a upgrade for 174 5
Dean 5ft 9.25
said on 24/Aug/11
176cm max!
Cranberries (18m, 193cm)
said on 15/Aug/11
Looks more like 5'9".
Similar in height to Ben Barnes, listed as 5'11.75" on this site but probably less than that.
Click Here
Methinks Moseley has a tendency to wear thicker heels though.
Drew
said on 24/Jul/11
Hmm, looks exactly 176cm to me, considering he has slight advantage.
Mr. Tempus
said on 22/Jul/11
he is leaning in this pic, he is 5'9.75
[Editor Rob: that implies I'm standing straight...which any person can see isn't the truth ;)
]
Dominic
said on 30/Mar/11
The head tilt is deceiving. If he stood straight up he could be 176-177. I have faith in Rob. I will say in the photo he does look 5-9 flat.
anon
said on 9/Mar/11
This guy looks barely taller.
mike
said on 21/Feb/11
he is 177 for sure
Mathew
said on 17/Feb/11
No more than an inch on Rob, 175 - 176 cm.
Will
said on 4/Feb/11
Moseley looks 5'8 1/2". He is slightly taller than Rob.
Rachel
said on 27/Jan/11
(Not being a fan girl here I promise :P) He seems fairly tall to me:
Click Here
if Ben Barnes is about 6' and Skandar Keynes 5'8...
josh b
said on 17/Jan/11
cheers rob :)
josh b
said on 16/Jan/11
Rob, online coversion mesurers put 177cm at 5.807 foot. That's an inch and half shy of the 5.95 you have him at. As far as i know conversions are the same every
where so just wondering what's the complication here.
[Editor Rob: I answered your email]
Menace 195cm
said on 2/Jan/11
solid 177cm (5'9.5") no more no less. The height is correct.
slipknot
said on 13/Dec/10
175 max withe this shoes
Josh
said on 18/Nov/10
barely 5'9
Baeker
said on 29/Jun/09
looks sometimes short and tall
Mathew
said on 29/Jun/09
Looks just 5'9".
Lenad
said on 25/Jun/09
Looks 176-177cm
rob89
said on 5/Jun/09
Looks nothing over 5'9 in this pic.
eddie
said on 21/May/09
your both slightly slanting and posture isnt that great for him so il say he is probly 5'10
sandip
said on 5/Mar/09
ya i know he s a tall guy but he is not tall like 5'9"...he is 5'8" seems like the photo given here
MD
said on 21/Jan/09
Yeah, anything over 5'9" is a bit ridiculous.
bam
said on 20/Jan/09
rob, where do you think his 5'10.5 claim comes from?
[Editor Rob: in a prior interview he said that, then last year revised it to 5ft 10. I think he might have measured 5ft 10.5 in shoes.]
Dural
said on 17/Jan/09
maybe 5'9.25"
Josh
said on 16/Jan/09
he looks 5'8 u can give him 5'9 if u want but anything over 5'9 is ridiculous
MD
said on 15/Jan/09
Thanks, Rob. I see it in the description, now. Well, given that I'd only give him 5'9" even if he straightened up all of the way.
Vibram
said on 15/Jan/09
175cm / 5f9 dead.
TNTinCA
said on 15/Jan/09
I agree with Mike in the previous post. I don't see much more than an inch if that between you two.
lokky
said on 15/Jan/09
this guy is not taller than the celtic fan
Mike
said on 15/Jan/09
This guy just doesn't look like he has a whole 1.5 inches on you Rob, especially with a slight advantage. He seems more like 5' 9''.
Anonymous
said on 15/Jan/09
Rob u have him bang on at 5"9.5
RisingForce
said on 15/Jan/09
Another guy who claims 5'10 1/2". Judging by this picture he seems far off from this. I'd think he was 5'9" from this picture.
MD
said on 14/Jan/09
What was the footwear difference, because I only see an inch of difference even if he were to straighten up.
[Editor Rob: I posted a photo I took of his shoes at the description part, they were 1.1 inch, I wear 0.9 inch.]
Derek
said on 14/Jan/09
I don't see anything over 5'9" here Rob. Unless William is leaning more than you.
Anonymous
said on 14/Jan/09
More like half an inch difference, although both of you are leaning in.
Stiffelio
said on 14/Jan/09
He looks at most 1" taller than you, Rob.
joana
said on 8/Dec/08
i think william's height it's very good for his age.
[Editor Rob: I met Moseley. He is a cool guy, pretty laid back. He likes cameras...

he was waiting around for a photoshoot and proceeded to pick up one of the photographers long lens cameras and start taking photos of passers by at a convention. Seemed to enjoy himself because he spent 10 minutes doing it!

Anyway, I think he is around 5ft 9.5-9.75 max.]
Lauren
said on 20/Aug/08
He always looks taller than 5ft 10...
Oh well, must be tricks of the camera!
alicia
said on 4/Aug/08
You say he is about 5"11...and Skandar looks almost that height but he is listed at 5'6.
Sophie
said on 5/Jul/08
Georgie Henley has grown a lot lately. Maybe you should add her. I think she has nearly reached the height of Anna. Her head eyes were taller than william's shoulders in a picture.
Aubrey
said on 24/Jun/08
Narnia will be good without him, have you read the books? I mean William is an amazing actor and even though he's not going to be in it doesn't mean it won't be a good film. and he is coming back in the very last one, but he'll be quite a bit older, i think about 35ish. and hopfully he'll be in some up coming films.
Angie
said on 20/Jun/08
Hey who cares how tall he is. I still think he's gorgeous. besides, He's taller than many girls. I for one, am about eight inches shorter than his 5'10.25"
Tessa
said on 26/May/08
Your height is perfect for me.I love you so much. You're really not coming back to Narnia? That part of Prince Caspian (in the book and movie)I just cried my head off!!!I just couldn't believe it!!! Narnia will neverbethe same without you.
Robbie H
said on 23/May/08
he towered rupert grint on a video from the baftas on youtube-could be 5'11
casiotech
said on 23/May/08
hahah listed as 6'1'' on a certain BIG site. How do they get away with that stuff???
a person
said on 1/May/08
I think Will is really cute. Plus I like tall guys so he's perfect, *sigh*. Too bad none of us can have him. Oh well, and if Will reads this, IM NOT ONE OF THOSE OBSESSIVE GIRLY FANS!! I just have good taste.....
Anon
said on 20/Apr/08
5'6", right brother_h. You seem to be a great judge of height (you've pinned Nick Jonas at 5'6" as well, correct?) and you also seem to be all over the world, seeing as the Jonas Brothers are from New Jersey and Moseley is from England.....I've not seen one celebrity in my life (well, I lie, I've seen the Queen and company, though in a parade), how have you seen 5 within just a few years of one another?
brother_h
said on 2/Apr/08
have you guys actualy seen him? or been to wellington when the movie narnia came out?
nope? knew it.
he and the other kid actors wre all on an interview on th local news, the older girl is 5'2 and wasnt much shorter than this guy or the other. i say 5'6 when that movie came out. dunno by now, mite be 5'10 or close to it, on his other site profile(im not allowed to type in) somone tried to get away with 6'1.
Anonymous
said on 25/Dec/07
Wao!He is really tall as I thought.His height is 5'10.25,at that time I thought his height is 5'7 or 5'8 inc,I mean in film Narnia.But I really like his own height 5'10.25 because its perfect to him.I hope he read my comment n I hope I can meet him someday:-)
Naomi
said on 19/Jan/07
William Moseley is such a good actor i think he is amazing and he isn't bad looking either!lol! But seriously I would love to make a movie with him someday!!
Ariana
said on 1/Aug/06
He is really tall. I thought that he would he shorter and not no 5'10", more like 5'5" or something
Serene
said on 5/May/06
Wow...it is very nice of you Rob. Very nice. Haha.. hopefully William will visit Celebheight one day..
Serene
said on 4/May/06
Sorry the link to the height I have given before is from here
Click Here
I am sorry
Serene
said on 4/May/06
Hey Rob, I found an interview from NarniaFans.com and this was what he said to them:
NarniaFans:How tall are you?
Will:I am 5"10 ½ ,very precise. Like 5"11.
So there you go...
[Editor Rob: lol, nice serene, hey, we'll give him an extra 1/4 to keep him happy! He's no 5ft 11, well, maybe straight out of bed]
lauren
said on 27/Apr/06
Heyy Laura this is kind of an odd question, but how tall were you when you were 15/16?
Serene
said on 19/Apr/06
Wow, I envy girls with such a height. Unfortunate for me, I am short because my mum is short but my dad is tall. So, I think I follow my mother's side.
Laura, you definately will be taller than William Moseley if you wear heels. But still he can't be 5'11" though, doesn't seem like one. 5'10" would be okay for him..i guess
Laura
said on 15/Apr/06
Im a girl and im 5'10 have guy friends who are about my height and when were walking together they dont look to short anyway, boys dont stop growing till there 21, so williams got some time to grow, he is pretty cute! Movie was really great. 5'10 is not that short, for a boy, maybe like me when i wear heels but he will grow he looks shorter on camera.
Serene
said on 5/Apr/06
William is totally a handsome guy, well according to my mum( okay, I admit.I like him too).
My dad is 5'11" but sometimes he look kinda short but then my dad is tall.
I think there are many angles and views of taking pictures and we might predict is he/she is tall. So, I will think that William is 5'10"-5'11".
mouldy
said on 15/Mar/06
I think he really is the 5'11" he says. Or at least 5'10". At the BAFTAs he was towering over 5'2" Ruby Wax, and she was almost definitely wearing heels, being that short. He was still WAY taller. And I agree with most people on this page...He is VOLCANIC HOT! Best looking 18-year old I've seen so far!
Serene
said on 3/Mar/06
Well,If Rupert is by 3 inches shorter than William, the gap between them doesn't look 3 inches at all. It looks more than that.
Johanne
said on 27/Feb/06
I think william is 178 cm.......
Serene
said on 26/Feb/06
Huh? Rob, what are you talking about? I don't understand. Rupert looks short when standing beside William. He is really 5'10.5".. I think.. I mean William.. but Rupert, he is always bending you know.
[Editor Rob: I don't understand what you don't understand, if you understand?

there looked near enough 3 inches between the two of them, but yes rupert's posture might not be as great as moseley. Moseley, there is a few pics of him beside Cliff Richard...william looks pretty much 177-8cm. Cliff in last 2 years looks 178cm]
Serene
said on 11/Feb/06
Liz, the blonde lady is wearing heels. Did you know that? So, she could be wearing 2-3 inches high heels so it makes William about 5'10"..
Liz
said on 10/Feb/06
But... 5'10? That seems a little.. too.. tall. Check this out:
http://www.poifect.com/annapics/displayimage.php?album=62&pos=25
The blonde chick is taller than him, and he's barely taller than the others...
Serene
said on 25/Jan/06
Erm.. William in 5'8"? Kinda weird don't you think.. but still it is true. In the movies, he does seem to be a bit short..just a bit..
SHurley
said on 23/Jan/06
well when he was on the tony danza show they were the same height and tony is 5'8
Serene
said on 23/Jan/06
Haha.. Mayri... he is Hot.. and he is all urs..!!
I saw a fan site saying that he is 180cm tall.. and she said that he told it to a magazine.. I need to go and find the mag and prove it..
Serene
said on 16/Jan/06
Rob, you forgot to mention about William's cast brother, Skandar Keynes's height in Celebheights.com
Anyways.. my comment is William does seem abit shorter than 5'10".. don't you agree?
Erica
said on 13/Jan/06
i know i've seen him before, hes a little taller than me, maybe an ich or two, and im just about 5'7
Randa Panda
said on 10/Jan/06
Atually William Moseley is 5 foot 11.
Plus he is totally hot!!
scarli and fran
said on 6/Jan/06
We know he is 5'11 because he goes to our school and we know him. He told us how tall he was.
May Chun
said on 4/Jan/06
Your tall for a 18 year old. but that's really cool because i'm a girl in the 6th grade and i'm 5ft. 3and a half. do you think your tall enough for your age? if so then why? I think he's 5" 11'
Anonymous
said on 4/Jan/06
OK William looks fine to me. 5'11 sounds right for an 18 year old. Oh thus was a good movie and there was this trailer with an interview with Skandar(Edmund) and he look young in the movie. But he is 14(only 2 years older than me) and he grew 6 and a half inches during the movie. Skandar also tried out for the movie Nanny Pcphee but I don't know if he got a part. This movie was one of the best I have ever seen, How old is the girl who plays Lucy( Goergie) and how tall is Skandar?He seemed short in the movie but in the interview he looks around 5''8 .
- Megan
blahblahblah
said on 3/Jan/06
Ya he is 5'11 he even said it on this interview, and hes 18 so anyone fantisizing or however you spell it, get over it! but i no its hard cuz he is a hottie!!!!!!!!!!!!!!!
Williams Fan
said on 3/Jan/06
i think that he is what he says he is and yes he is cute but he will neva get with any of your girls nor me so we should just 4get it. i would love to meet him but thats will neva eva happen!!!!! ur such a good acter william and keep it up ur doing well... i loved that movie narnia you played the well gr8. btw im 13 and im hoping to see u act again..luv ya xoxo
rachel
said on 22/Dec/05
william is 5-9 most likely, Narnia is very tall just like the actor james bond
MARY
said on 22/Dec/05
HE'S 5'11! BELIEVE ME! I KNOW!
Anonymous
said on 21/Dec/05
William is DEFINATELY 5'11 and Anna Popplewell is 5'4...trust me, i know how tall they are all are! i spent alot of time with William and i am 5'8, hes much taller than me!
Debbie
said on 21/Dec/05
I think William who is well fit by the way is about 5'11
Anonymous
said on 20/Dec/05
how tall would you guess anna popplewell is if william's 177? She looks about 10 cm taller than her when she's in heels...i'd guess maybe between 157-165? what do you think?
[Editor Rob: somewhere in 5ft 3 range maybe...hmm, I'll add her sometime]
Nikki
said on 18/Dec/05
i think he is maybe 5'8? btw, i think he is very very hot!
Nikki
said on 18/Dec/05
i dont think that 5' 10" is right. he seemed a bit shorter than that... maybe 5' 9? btw, i think he is very very hot!
[Editor Rob: in the movie I agree that at times he really looks no more than 175cm. Just looking at recent pics, if I was going to list him just in centimetres I'd put him bang on 177, but I'll let him hold his 5ft 10 for now...]
Serene
said on 16/Dec/05
I loved the movie.. guess what.. my mum says he is quite handsome and my mum is simply 45.. she is funny or what..
Anyways.. It is quite clear that William is around 5'10"
frisco
said on 13/Dec/05
i didn´t think thet he looks short at Narnia, because he is taller than the others (maybe the others are so tiny...)