Peter Dinklage's Height
4ft 4 (132.1 cm)
American Actor best known for his Emmy-winning portrayal of Tyrion Lannister on HBO tv series Game of Thrones. In film he has appeared in The Station Agent, Death at a Funeral, Elf and 2014's X-Men: Days of Future Past. He mentioned in a BBC interview,
"There are a lot of people in a lot worse shape than me. I'm 4'5" and it's part of who I am, just not the whole part"
and in The Telegraph, "He still gets pointed at by people on the street - although, he jokes,
"now it's because I'm a famous actor, not because I'm 4 1/2 ft tall!"
.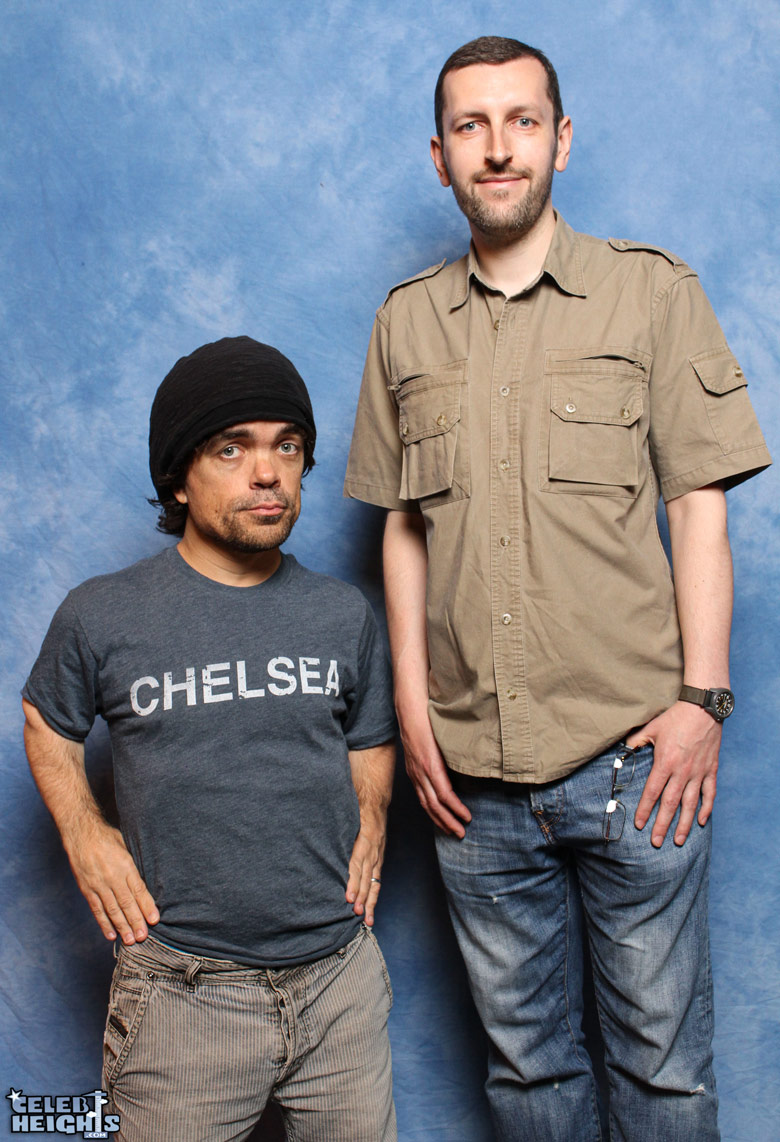 5ft 8 Rob and Peter @ LFCC 2013
You May Be Interested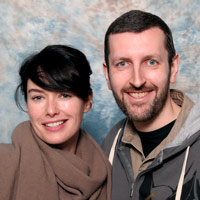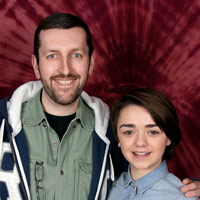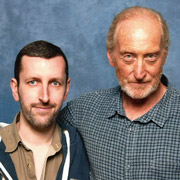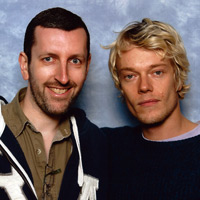 Add a Comment
126 comments
Average Guess (95 Votes)
4ft 4.2in (132.6cm)
Duhon
said on 19/May/21
Him and Dwayne Johnson should star in a remake of Twins.
shweta
said on 30/Apr/21
Awesome guy
Leif
said on 24/Jan/21
Why does he look upset or unhappy to be taking a photo here?

Editor Rob
He was simply copying me 👍
slim 6'1
said on 22/Jan/21
Spot on possible a quarter inch too low
slim 6'1
said on 11/Jan/21
132cm zone
Vincent Caleb
said on 30/Oct/20
I always thought he was 4-5 on GoT, but with rob this listing looks legit.
Andy5'93/4
said on 1/Oct/20
Hey rob. Any chance he really is 4'6 like he claims?

Editor Rob
In this video
Click Here
Big Dawn was literally 4ft 4.
In person Peter Dinklage does not look taller than that.
6'3 Julian
said on 20/Aug/20
6'2 Peter Dinklage making Rob look like a flat 7'6 guy.
I'm just joking obviously, I think over 4'4 but not 4'5
erencan
said on 15/Jul/20
4'5 inç the peter dinklage
Miss Sandy Cowell
said on 11/Jun/20
🎂🎊🎁🎈 Happy Birthday Peter! 🎈🎁🎊🎂
Many Happy Returns of the Day to Peter Dinklage, who turns 51 today. Pete is married to a lady measuring in at 168cm and has two children with her.
4ft4.25 😉👍
🎂🎊🎁🎈🎂🎊🎁🎈🎂🎊🎁🎈🎂🎊🎁🎈
Jam Cherry
said on 4/Jun/20
Honestly idk how to estimate his height I'll just go with Rob at 132 cm
Tunman
said on 13/May/20
Rob,why did he claim 4'6?It sounds funny that this guy adds 2".I mean guys like G claiming 5'8 try to enforce the idea they're average,guys like Pesci claiming 5'5 try to convince us they're not too small,but this guy?Do we have a different perception of 4'4 and 4'6?sounds funny.

Editor Rob
If you are around 4ft 4-5 it could always be a shoe height rounded up.
Miss Sandy Cowell
said on 6/Nov/19
@ Nik - I can't think of a 3-letter insult! Can you enlighten me? 🧐
4ft4 for the deep-voiced Peter!
Nik
said on 14/Sep/19
@ Sandy Cowell - Daft ***!
@ Damon Blank - Too true!
Miss Sandy Cowell
said on 5/Sep/19
😖 Correction Time! 😖
WTF have I just read? 😂😂😂
My silly, stupid autocorrect put People instead of Peter! What an idiot!
Peter gets 4ft4 again. 😁👍
Nik Ashton
said on 26/Aug/19
I can see why people think he looks taller in the above photograph! He's a cool guy!
Miss Sandy Cowell
said on 12/Jun/19
🎁🎂🎈 Happy Birthday Peter! 🎈🎂🎁
Peter celebrated his Birthday yesterday - and I believe it was the big 5-0! Many Happy Returns to Peter.
My Birthday guess for this man is 4ft4.
🕯️🎉😁🎈🕯️🎉😁🎈🕯️🎉😁🎈🕯️🎉😁🎈
Littlelee5ft6
said on 3/May/19
Surprised big dawn is only 4ft 5 there as she doesn't look much below your shoulder there and from the top of the shoulders to the top of the head is usually around a foot

Editor Rob
Jenny is holding the camera around her face, so it would look a bit different than if a camera was low down.
If she holds a camera a bit below my chin
Click Here
- that's where 4ft 4 and 4ft 5 appear beside me.
With Peter, the camera is so low that I think it actually helped his height. My upper body is reduced in size because the photographer had the camera below peter's eyes.
In person I still would still say he looked shorter than his claim.
Littlelee5ft6
said on 29/Apr/19
He just doesn't look as short as other 4ft 4 guys next to you if say his 4ft 5 looks more accurate

Editor Rob
This is Big Dawn from a video in which she measured 4ft 5
Click Here
.
I'd be surprised at 4ft 5 barefoot, just from seeing him up close.
Nik Ashton
said on 20/Apr/19
He is an amazing man who we should all admire very much, Peter Dinklage really should inspire us to think that all heights are cool, because they are! We are all cool and every height is cool
too!
Damon Blank
said on 18/Apr/19
Absolute legend at only 4 ft 4.
rawdshaq
said on 15/Feb/19
Haha dude you look like you're 7 feet tall next to him
Film Fan
said on 7/Feb/19
It's truly amazing how prolific Peter Dinklage's career has been. He is a great actor who hasn't been restricted to type casting. 4' 4"-4' 5" looks about right for him.
Ian555
said on 10/Dec/18
"A Lannister always pays his debts." Are you hyped for next season Rob?

Editor Rob
It will be interesting how they end it...
Michael, 5'10
said on 3/Dec/18
Wait, how can him and Deep Roy both be 4'4" if he looks taller in the picture than Roy does next to you? He looks much closer to your shoulder than Deep Roy in those pictures. I honestly thought he was 4'5" like he's commonly listed as, but then again, it's really hard to know the exact height of someone that short just like someone on the opposite side of the spectrum at 7 feet or taller like Ian Whyte or Shaq. So this time, I'll take your word for it Rob.

Editor Rob
Photographer is sitting on a small chair right in front of Dinklage, but with Roy, the camera is a bit higher.
Sacred
said on 13/Aug/18
4 feet 5 inchees
Nik
said on 29/Jul/18
Fine gentleman, this cool guy should be a role model and a hero for many.
lee168cm
said on 13/Jun/18
Would Peter and deep roy really be the same height Rob? Doesn't the top of peters head look closer to the top of your shoulders than deep roys does

Editor Rob
They are not much different...Roy actually has a more proportional look because of a smaller head than Peter's. Peter seems shorter than he might measure, I'm sure many would estimate him as not much over 4ft in person. When Big Rose hit 4ft 6 she looked noticeably taller than peter did...

The cameraman is sitting on a chair with Peter and the actual camera is more in front of Peter from what I remember.

Yht
said on 28/Apr/18
Perfect listing 4'4"
Tall Sam
said on 5/Feb/18
Didn't know he got a downgrade but it's hard to argue it, he can look pretty close to a foot under some fairly petite actresses.
Ian C.
said on 17/Jan/18
I myself was once four foot four, but that was just a phase I was going through when I was eight years old, and I grew out of it. I was six foot two for a while when I was seventeen, but I grew out of that too. Ha ha ha. I'm not short. On the other hand, I am not a famous actor, so that kind of droops a little.
MAD SAM
said on 15/Dec/17
Yea 4'4" seems accurate here
Tremo Kapast
said on 2/Dec/17
Hi, Rob. Can you make a post the height of the singer Kevin Richardson from the band Backstreet Boys?
Klapperschlangensindgeil21
said on 9/Nov/17
This guy looked like a giant standing next to Warwick Davis! Warwick Davis is only 3 ft. 6!
Slim
said on 1/Oct/17
Mark(5'9.25 said on 11/May/17
Rob, this is only a joke, but still:
Rob Paul: 6'8"
Peter Dinklage: 5'6"
LOOOOOL
******
👍🏻 😊
Slim
said on 1/Oct/17
Canson said on 16/Jun/17
Lol Rob you look like his dad next to him
*******
Exactly what I was thinking. 😂
Grey
said on 3/Aug/17
I won't guess. Trust you, Rob
even
said on 28/Jul/17
4'4" , 100 lbs
Slim 182 cm
said on 26/Jul/17
4'4 MAX. 😂
Sarah
said on 20/Jul/17
4'4" range - awesome character.
Canson
said on 16/Jun/17
Lol Rob you look like his dad next to him
World Citizen
said on 28/May/17
He looks like my old schoolteacher, but he was average height.
Mark(5'9.25
said on 11/May/17
Rob, this is only a joke, but still:
Rob Paul: 6'8"
Peter Dinklage: 5'6"
LOOOOOL
Adamz
said on 30/Mar/17
BIGGGG ROB!
Phil
said on 18/Mar/17
More power to little people.
Blake
said on 15/Mar/17
Whos taller him or beetlejuice?
josh jeffords
said on 7/Mar/17
Excellent actor height is irrelevant like that little hungarian guy who always played a frenchman.
Not basing this off of got but he is likely the best actor on that show.
Hope he gets good seats at that soccer game..
Ultimate
said on 20/Feb/17
Big Rose looks tall for a 4'1 girl. How tall is now?

Editor Rob
actually I've not measured her for a while...though she looks closer to 5ft now than 4ft!

Sam
said on 21/Jan/17
Just goes to show no matter how short/tall or far away from average a person is for example like say Dinklage, celebheights always keeps you on monitor. Honestly I'm quite amused he got a downgrade considering my comment a little while ago, but I think its the right call. Glad he got height busted. Most legit 4'5 guys would feel insulted. Big Rose could probably tell quite easily at one point being as she used to be near enough to Dinklage.

Editor Rob
he could be claiming height in shoes like many people do.
Andrea
said on 8/Jan/17
Rob can spot "
height liar
s", even when they're over a foot shorter than him! 😎😎😎

Editor Rob
Andrea, since I've measured kids from under 4ft up to 5ft, I would say Peter falls noticeably under the mid point.

I'd say when Big Rose was 4ft 6 she looked comfortably taller than how tall peter looked...

I'd be surprised if he was more than 1-2 inches taller than Rusty Goffe, who is near 4ft 2.
sfd
said on 7/Jan/17
the last time i saw this page he was 4'5"

Editor Rob
I think he's calling height in shoes.
Strong 5ft9
said on 6/Jan/17
"Keep walking tall like Rob Paul"
Leonardo 1.73m
said on 11/Dec/16
Giant Rob: 6'4
Peter: 5'3
Tim
said on 22/Nov/16
Take you all of Dinklages'important statement about height - "it's part of who I am, just not the whole part"
Phil
said on 12/Nov/16
Rob looks like a 7 foot 3 NBA basketball player.
Dinklage is a 4 foot 4 dwarf.
Lynx
said on 8/Nov/16
@Sam cmon lol, you cant guess a 1 inch dif between a 4'5 and a 5'8 guy.
ZoZo
said on 26/Oct/16
Walking tall with Rob Paul
Rampage(-_-_-)Clover
said on 17/Oct/16
Rob Paul: 6ft6
Peter DInklage: 5ft5
LOL
Sam
said on 11/Oct/16
I think he's closer to 4'4 to be honest unless Rob has a shoe advantage...
so
said on 3/Oct/16
He's amazonian compared to Verne and Warwick!
Johnny
said on 5/Jun/16
@Rob how is he like in person?

Editor Rob
he was cool and interacted and done poses with people who asked.

Also I am glad he asked crew to inform people to just stand and not crouch/kneel down (people still did this even though they were told!)

That kind of thing you might do with kids, but he's an adult and he wants treated like one.

Frank mcCooper
said on 3/Jun/16
Rob what's your height

Editor Rob
it's 5ft 8 barefoot
matt
said on 28/May/16
he's a weak 4' 2.5" tops, I'd bet my life on it. I had a friend who saw him at the airport.
Just kidding, though I was hoping to see some of those kind of comments for Dinklage.
Lord Beerus
said on 22/May/16
I thought he was 5ft tall. Lol, I saw him in person one time and I'm usually 6ft tall. I figured I had 12 inches on him. If he really is 4ft5, then that means I'm 5ft5...;(
I'm three inches shorter than Rob..,
TallerthanU
said on 18/May/16
Why did you put him at 4'5 even though the app thing says 4'4 even with the hat

Editor Rob
he pretty much is about 4ft 4...
Damian
said on 15/Apr/16
Lol I thought he'd be in his late 30s.
DRK
said on 25/Mar/16
I like the new height chart roll over thingy !
Joe
said on 22/Mar/16
I'll take his word for it. When you're that small you would be honest about your height lol
TJE
said on 22/Feb/16
Bang on 4'4 according to new app
mrtguy
said on 23/Dec/15
Rob, does he suffer from dwarfism?

Editor Rob
yes.

I was glad Peter told a crew member to say there's no need to bend down on one knee or anything silly like that for photos...maybe he thinks it's a bit like being treated like a child or that there's something wrong?
bobby3342
said on 19/Nov/15
oh come on!!!!! where are the downgraders now? Are they too afraid? lol
Paul
said on 7/Sep/15
Wear it like armor, and it can never be used to hurt you
tom
said on 25/Aug/15
@Tunman Peter is probably just tired after taking hundreds of photos that day, I'm guessing
Duhon
said on 17/Aug/15
Sam said on 17/Aug/15
Peter in interviews admitted to have a chip on shoulder for many years due to his height condition but feels better about himself now, obviously can come across a pretty confident guy now.
To be fair if anyone deserves to have a chip on their shoulder about height, it should be people with dwarfism. It is a medical disorder after all. This is not a Tom Cruise/Justin Bieber overcompensation issue.
Sam
said on 17/Aug/15
Peter in interviews admitted to have a chip on shoulder for many years due to his height condition but feels better about himself now, obviously can come across a pretty confident guy now.
Tunman
said on 13/Aug/15
funny how Rob's smile seems in contrast with Dinklage defeated face.It's not everyday that an average man would feel 7'tall.
Great actor for sure.He managed to turn his handicap to his advantage which isn't easy as it's the first thing people notice generally.
A6'2Guy
said on 16/Jul/15
@Really Beauty is in the eye of the beholder.
Icehole
said on 17/Jun/15
I don't think height affects depth of voice. I am 5'7" and my buddy is 5'3.5" with James earl jones voices. In college they made us sing crash test dummy's song. Watching xmen now, 4'5"
Seem about right
Moke
said on 22/Apr/15
He has an awesome voice. But that isn't depending on built anyway. He's pretty attractive too. He surely doesn't have problems with the ladies.
Sam
said on 1/Feb/15
He's got a bigger voice for someone his height. Only really noticed though when I saw him in a scene with some 6'1-6'2 bloke and I swear Dinklage had a deeper voice.
Jewel
said on 28/Dec/14
Really,
to a woman if he hot, loaded with tons of money thats all that matters. he is emitting enough testesterone. Afterall his voice is hot, trust me this guy is hot. He can buy q female the lifestyle :)
Really
said on 6/Nov/14
I really get a kick out when I see some funny people call him handsome, hot, sexy even "quite" handsome lol I mean come on, be realistic, people.. Good actor yes, but handsome? No!
littlesue
said on 24/Oct/14
Remember a petite woman with no genetic problems would have legs, arms and body in proportion to their height, with Dwarfism they have average body and head but shorter limbs so they have an overall shorter appearance
Moriarty
said on 22/Oct/14
I'll accept the listed height but he doesn't give the impression that he is nearly as tall as very very petite women who aren't dwarf. 4-5 is in that vacinity. I wish there were pics of him next to very short women like Lil kim. His eyes should be near her mouth.
Clay
said on 8/Sep/14
Would Warwick Davis look like a giant next to Verne Troyer?!? Lmao how long can this go on for.
Mick
said on 13/Aug/14
@Sam: I don't think Alfie Allen or Kit Harrington even dip below 5'7", according to this site anyways.
Realists
said on 29/Jul/14
Rob mean question but would Peter DInklage look like a giant in front of Warwick Davis.

Editor Rob
he would have about a head length on Warwick, so it might make him feel tall.
Jewel
said on 21/Jul/14
he gives the impression of being in control. comfortable in his own skin, manly voice, a presence that is not defined by his height. abilities not linked to his height either. that's just enough.
Marc Anthony is not a big guy. but he has a big presence that makes him sooo hot.
Click Here
Sam
said on 21/Jul/14
I'd like to see him in genuine high quality leading man stuff after GOT runs its course, he's definitely proved he's got the chops and hopefully in roles that are not written just for little people.
Jewel
said on 20/Jul/14
i dare even say hot. hotness is about presence and confidence. saw marc anthony on wendy williams talk show. i was reminded again why i love him. strong, suave, sophisticated and debonair. soooo manly! Its getting hot i better get out of here.
Angelaaaa
said on 19/Jul/14
Love Peter's expression. As if to say "Supp!"
Jewel
said on 18/Jul/14
legend this guy is. Peter if u reading this - loved your sand paper gritty voice along with your hectic personality as captain of the sea
Sam
said on 19/Jun/14
There's pretty much no way he's 4'9"-4'10"...next to GOT actors of 5'6"-5'11" range, he always looks well more than a foot shorter.
littlesue
said on 18/Jun/14
Lol, are you joking, no way he is 4ft 10!! look at him next to Rob for a start!
TheLegitSixFooter
said on 16/Jun/14
I honestly think that Peter downplays his height. I think he's AT LEAST 4'9", if not 4'10". He's a real confident guy so he just slouches a lot, making him look shorter.
Sam
said on 17/Mar/14
Not meant to be offensive but he's the first little person I can think of who's really a brilliant leading actor who can carry movies and TV shows and he's got a rich, deep voice (used hilariously in Elf). That's not to say Billy Barty & Billy Curtis weren't fine character actors in their own right but they weren't on Dinklage's level in The Station Agent & Game of Thrones.
176,2Tunman
said on 22/Feb/14
Rob,for a nanosecond I didn't believe my eyes,I thought you suddenly became a giant or stood on a chair.A small man visited my shop recently,the top of his head was roughly 17-18cm over the counter which is exactly 109cm tall he was like 124cm range barefeet.A very rare sight,would you say that nobody worldwide ends that short without height problems?
Sam
said on 9/Jan/14
Wow, that's some height comparison there. It's very hard to believe that Whyte is not literally twice as tall as Dinklage.
Arch Stanton
said on 1/Jan/14
Hehe Rob any chance you could compile this photo with the Ian Whyte one just for kicks?

Editor Rob
Sam
said on 30/Aug/13
I've never seen Peter Dinklage use a stool or anything like that. He's actually not that little a person as little people go...considered his fellow NJ native Danny De Vito is only 5 inches taller.
Emil
said on 15/Aug/13
sixfootonthenumber says on 8/Aug/13
bet it feels good being taller than a dude rob. 4'5 looks about right, good post
If you met Rob, I bet you'd be surprised to see how tall 5'8 actually is.
Blaze
said on 14/Aug/13
at a difference like that, it would be impossible for me to pin point just be looking and I'm usually close or dead-on. just gotta take peter's word for it. he would reach my stomach lol. it's about as hard to guess his height as it is with someone like ian whyte. ian whyte with 5'8 ppl is me with 5'3 ppl, that shoulder.. and im 6'5... must me crazy being 7'1
Bakura
said on 8/Aug/13
Did you manage to get a photo with Charles Dance, Rob?
Ali
said on 8/Aug/13
call me an elf one more God damn time :)
Cameron murray
said on 8/Aug/13
Rob .....the giant lol that is one big height difference
sixfootonthenumber
said on 8/Aug/13
bet it feels good being taller than a dude rob. 4'5 looks about right, good post
Sam
said on 8/Aug/13
He is definitely one of the best actors out there...
Craig 177
said on 8/Aug/13
Stand tall - like Rob Paul! ;-)
avi
said on 8/Aug/13
i think there's more difference here than between Ian Whyte and Rob/Jenny. its hard to say at least it may be the same difference
linke
said on 7/Aug/13
I don't like game of thrones but this guy is one hell of an actor.
Sam
said on 7/Aug/13
Peter looks a little grumpy here, how was he in person, Rob?
little sue
said on 7/Aug/13
Gorgeous!!
Lo sgozzatore
said on 7/Aug/13
Rob, whats the min you think he must be?

Editor Rob
I think 4ft 5 is about ok for him
Bakura
said on 7/Aug/13
Click Here
The difference between Rob and him looks more or less identical to that between Rob and 7'1" Ian Whyte. 4'5 is a fair shout.
Larc 74in
said on 7/Aug/13
Ok he's a good actor but, gorgeous? Hot? Sexy? ...come on girls...
Emil
said on 7/Aug/13
Next to 6'7 Rob he looks 5'4
hurricane brat
said on 7/Aug/13
Good job Rob! this guy is an extremely talented actor..like Lorne said, its amazing how he's managed to make his lack of height just incidental. Also Rob how noticeable is it that he's almost a foot taller than Warwick Davis?!

Editor Rob
it is noticeable to me, I'm sure many would think warwick was just 3ft in person and peter about 4ft...even Jenny thought about 4ft for him....

Yaspaa
said on 6/Aug/13
8" might be slightly noticeable.
Lorne
said on 6/Aug/13
For the record, he is a great actor. I just mention it because "little people" typically get typecast, which is understandable, but it has always prevented them from moving up. This man has broke the trend, and in my mind is not a "great little acto" but a great actor, who just happens to be 4ft5. Good for you, Peter. (and he now has TOP BILLING on Game of Thrones)
Larc 74in
said on 6/Aug/13
Rob you're tall. :)
Lo sgozzatore
said on 6/Aug/13
Rob, you're a giant xD
Is this a 38 cms difference? I guess it would be hard to say if he's 4'5 to you, right? I mean, this pic is quite useless
little sue
said on 11/May/13
Could'nt agree more Renee, I find him sexy as hell!! even less diference for me being barely 4ft 11!! I could wear flats too!
Renee
said on 10/May/13
Regardless of Dinklage's height, the man is gorgeous. If the man wasn't happily married, I'd date him. Of course, I'm 5'1" so the height difference would be barely noticeable...
Matthew
said on 17/May/11
Great thing about Peter is he gets parts on merit... not just because he's a little guy. Sure, lots of parts required a 'dwarf', like Game of Thrones, but in Threshold no mention of his height is made... he's just an extremely talented actor going about his job. And THAT is exactly how it should be.
runt
said on 6/Mar/11
Only 3" shorter than Gary Coleman and 2" taller than Emmanuel Lewis!
sam
said on 25/Sep/06
this guy seems to have such a normal/nice personality I almost didn't notice his physical situation. But 4'5 isn't that bad. Dwarfs, I think, are frequently shorter than this.