Anna Torv's Height
5ft 7 (170.2 cm)
Australian Actress best known for her roles as FBI Agent Olivia Dunham on TV series Fringe. On the Showcast Talent database, she was listed by her agency as
"Height: 172cm"
.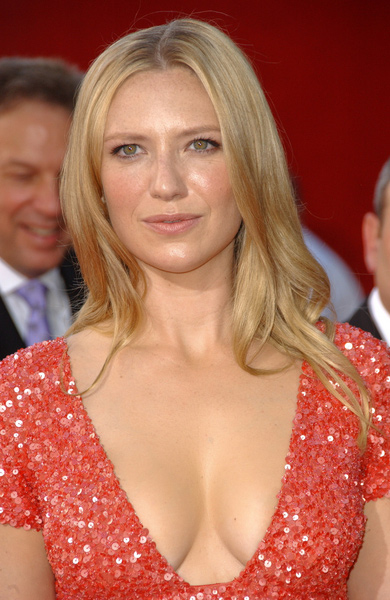 Photos by PR Photos
You May Be Interested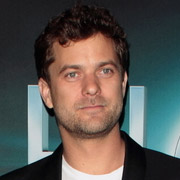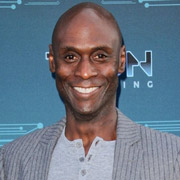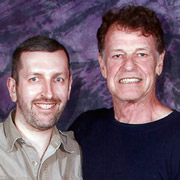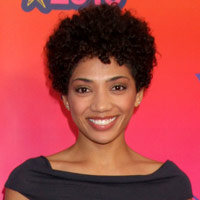 Add a Comment
21 comments
Average Guess (9 Votes)
5ft 7.03in (170.3cm)
MAD SAM
said on 10/Jul/18
Beautiful woman with beautiful body that's the reason she appears taller ; but I will give her 5'6.5" at 169 cm
Junior Hernandez 1990
said on 30/Jun/18
I think the 172cm listing was with shoes on. 5'7 seem like legit.
Alex
said on 31/Jan/16
Most probably she's 167-68 cm barefoot
Johemoth the dog
said on 24/Jun/15
Do you know how tall John Lydon was? Its weird every picture ive seen with him and Sid, they look almost close in height (maybe 2 inch difference), but theres no way Lydon is 6'0, its just camera angles putting it off.
truth
said on 17/Jun/15
172cm first thing in the morning
A6'1Guy
said on 13/Feb/15
@Banpan I think John is around 5'11 now (6'0 prime), I assume Joshua is 6'1 - 6'1.5.
Bammer
said on 13/May/14
Just saw Fringe on Netflix, and I have to say she can't be more than 5 ft 6 in.
Banpan
said on 27/Oct/13
I found this pic -
Click Here
- where she is standing with Joshua Jackson and John Noble. As you can see, she have a massive lift on those shoes - I would say 4,5" to 5" - and yet she's at least 3" shorter than Jackson and 2" than Noble, so I think I'm holding on to the 5'6" for Anna. :)
Banpan
said on 24/Oct/13
@Hunn
Well, yes she does - kinda. She's always wearing booths, with very thick soles, but it's hard to see, cause she's always wearing long pants, that covers up her booths/heels.
I've just finished season two of Fringe on netflix, and if Joshua Jackson is 6'1.25, John Noble 6'0, she's no more than 5'6 I think. :)
Hunn
said on 1/Aug/13
Anna Torv never wears high heels on the show , is always seen with 1-1.5 inch footwear , yet we almost always see Blair Brown ( nina sharp ) with high heels.
Yet Anna Torv is taller than Blair Brown with atleast 2 inch footwear advantage by atleast 2 inches in every scene.
So if Anna Torv is 5'7 , then Blair Brown is no more than 5'4 - 5'5 and i got no clue how can someone mistaken a persons height by 4 inches...
Marc
said on 25/May/13
Me too, I came here and expected to see 5-9 or 5-10
Drew
said on 30/Dec/12
I thought she was taller in Fringe...She's skinny and her body frame makes her look 173-75
JohnDosen
said on 12/Aug/11
I don't think she is more than 5'6. Her body frame is slim and sporty, and that can make her seems higher.
Ciccio
said on 7/Jun/11
She looks 5.9, but because of the heels. I'd say 5.8
astrago
said on 24/Apr/11
she looks like a strong 5'7, possibly 171-172cm, 170cm too but maybe 1-2 cm higher.
Anonymous
said on 21/Feb/11
Anna Torv is def 5'5.5, no way 5'7"
cate
said on 6/Feb/11
173cm. She's stood next to me, we're the same height
Peter
said on 28/Dec/10
She's 5'9 for sure.
jtm
said on 23/Dec/10
she was 1.5-2 inches shorter than elizabeth mitchell so 5'6.5 or 5'7 is spot on.
dirtyharry1979
said on 22/Dec/10
Think about the height let's just look at her: she is so hot and beautiful. She has the perfect athletic female figure. They should do a remake of the X files and put her in it. She can look 5'9" on screen sometimes.
dirty harry 1979
said on 13/Dec/10
She,s beautiful and a great actress -love watching Fringe. Yeah she's definitely 5'7" no question about that.