Anthony Anderson's Height
5ft 9 (175.3 cm)
American actor best known for roles in films Transformers, Hustle & Flow, Kangaroo Jack and Big Momma's House. On TV he has appeared in Law & Order and Guys with Kids. On twitter he mentioned his height,
saying
"I'm 5'10""
.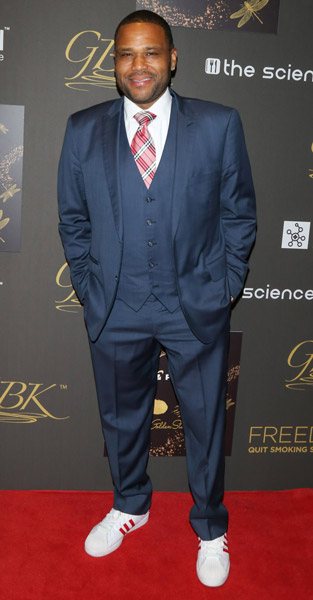 Photos by PR Photos
I'm 5'11" and 272 lbs. But my weight shifts. Like those continental plates in the ocean.
You May Be Interested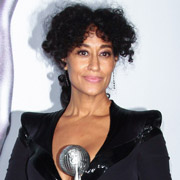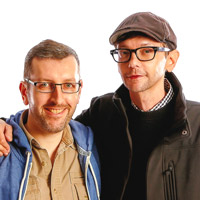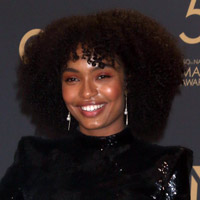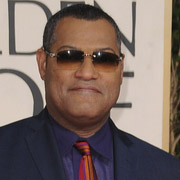 Add a Comment
62 comments
Average Guess (13 Votes)
5ft 9.48in (176.5cm)
Jkiller
said on 4/Aug/20
He could be around 5'9.5 (176cm)
Jaidien
said on 26/Feb/20
He definitely 5'10
Kay Leno
said on 5/Feb/20
I've about 5'9/5'10. I was taller by about an inch when I met him, we were both in dress shows. His posture is pretty bad though so that could be a factor but he's either a strong 5'8 or weak 5'9. He's definitely not 5'11 though
Click Here
Rich with Size 13 shoes
said on 21/Dec/19
He came to my store and used the ATM machine. We talked for two minutes. I'm slightly under 5'10". I had a good inch on him. He's barely 5'9"
HORACE SPENCER
said on 23/Apr/19
He's the same height as his costar and she's 5'6" and she's wearing flats on the show of Blackish
berta
said on 2/Apr/18
i have a feeling this guy could be more in the 176-177 range.
Rising - 174 cm
said on 1/Aug/17
He can look 174 cm here with 187 cm Jeremy Sisto:
Click Here
but he can look closer to 177 here:
Click Here
So I agree with a flat 5'9" overall. Never looked tall to me, but doesn't come across as short either. His 5'10" claim isn't too bad as he can look it at times on screen, but 5'11" is classic 2 inch rule.
Canson
said on 15/Jun/17
Rob has him pegged imho
Moe
said on 29/Nov/16
On Weakest Link, he looks an inch or so shorter than 5'11 Ice-T.
Josh Jeffords
said on 26/Nov/16
Haha wouldn't even look 6 ft visiting an elementary school.
Looks average to short always he did lose a lot of weight still not tall.
Looked as low as 5 9 in exit wounds and departed.
Simple rule look 9 in shoes your a weak 5 9 to 5 8.
Conan
said on 3/Aug/16
I'd say between 5'9 and 5'10 with the latter being a gift if he pulled posture together and I give the near or at 5'10 based on how he looked with Reggie Theus (whos 6'5 barefoot not 6'7) in HangTime and how he looked with Kobe on the show and Payton
Celebheights 6'1.5
said on 9/Jun/16
Adam Sandler is at least an inch taller than this guy.
MD
said on 3/Jun/16
What's going on here? Here he is with Dani Alves, who is listed anywhere from 171cm to 173cm:
Click Here
Rampage(-_-_-)Clover
said on 16/Mar/16
Damn, I thought he was near 5ft11 for real! Kinda similar appearance to Seth Rogen
DH
said on 6/Dec/14
I saw him and he looks about my height which is 6'0"
Sam
said on 7/Nov/14
I thought he could look around 5'10" in promos near Laurence Fishburne but to be fair Fishburne seems like a weak six foot guy, especially recently.
the shredder
said on 24/Feb/14
Come on Mr.R , a 5'7.75 claiming 5'11 ?
Mr. R
said on 23/Feb/14
Anthony is a weak 5-8. I saw him tonight at an awards show.
david
said on 2/Nov/11
I've seen him on the streets of NYC... He is every bit of 5'10 or 5'11.. anyone stating less is just a hater.
Josh B
said on 2/Oct/11
Click Here
Nowhere near 5'11
Mr. Tempus
said on 31/Jul/11
He looks 5'10 in scary movie 3 & 4
austrianguy
said on 28/May/11
Somebody below 5'9 would never claim 5'11. On The Shield he seems about 5'9 or 5'10.
ROD
said on 29/Apr/11
I'm 5-11....and I met him about five years ago at SFO airport....and people, he and I were the same height. So if he's listed as 5-9, he must of been wearing lifters in his shoes.....like most celebs do......lol
5\'7.37
said on 19/Jan/11
He's 5'9, 6'2 Keith David clearly towers over him.
T.J.
said on 5/Jun/09
No i dissagree N
Hin some seens in SM3 he looked a solid 5'11" next to Simon Rex
N
said on 31/May/09
Watch Scary Movie 3. If Simon Rex is 6-2, 5-9 seems right.
Derbi
said on 27/Jan/09
saw him today. when standing strait looks close to 5'10". only looks smaller due to weigfht and posture...
amit
said on 1/Jan/09
I doubt 5'10.he looked same height as damon but in the movie...see spot run...he looked 1-2 inches shorter than david arquette.
glenn
said on 31/Dec/08
walked past me again last month.claims 5-11.seems 5-9.possibly 5-10 with better posture and less weight.still a great guy.
Eric Troy
said on 31/Dec/08
There is NO FREAKIN' way that Anthony Anderson is 5ft 9in, d5ft 10in, or 5ft 11in ! I walked RIGHT passed him @ The Alladin Hotel Casino in Vegas 6/2005. I'm 6ft 3in. My girl @ that time was 5ft 8in & she towered over him as we walked passed him & his lady. I'd honestly say he has to be no more than 5ft 5in !
Bouncer
said on 30/Dec/08
5'9 seems accurate. I know it's hard to believe because he looks so large in movies. Big stature and can give easily a strong 5'10 illusion.
Jacky
said on 30/Sep/08
he only looks 1 inch shorter than adrian grenier who is 5'11 on this site
im judging this by the tv show entourage, season 2, the episode titled " neighbours"
glenn
said on 2/Jun/08
chiklis is 5-6.
the man
said on 1/Jun/08
glenn is tall their.
Crush
said on 31/May/08
LOL, he looks like 5'6 on this picture compared to 5'8 glenn XD
But seriously i think he is in the (weaker) 5'9 range. I think he upgrade his height in his claims, but not his weight :D
Hooch
said on 2/May/08
I believe Anthony is 5'10. While he was in The Shield he was always notably taller than Michael Chiklis whose something like 5'8.5.
C.
said on 18/Jan/08
He may be 5'10" but he usually has terrible posture b/c of his weight.
dmeyer
said on 9/Jan/08
weak 5'9 in person ,in movies he give impression of 5'10
glenn
said on 8/Aug/07
its the angle and posture.
Anonymouse
said on 7/Aug/07
why does he look an inch or two shorter than you, when he is listed as an inch taller than you, Glenn?
much
said on 30/Jan/07
okay, who wears lifts? glenn!
glenn is at least 2-3 cm taller then 175 cm anthony in the pic!it should be the other way around
dmeyer
said on 23/Jan/07
he did seem aleast 2 inches shorter than than dicaprio looked about 5'9 when he walked by me ithaught he was 5'10 or over he looks big in movies
Derek
said on 22/Jan/07
Anthony is 5'11" just like Ja Rule is 5'9". Anthony was only slightly taller than Taye Diggs in Malibu's Most Wanted and 6'0 1/2" Jamie Kennedy towered over him.
Brian
said on 29/Dec/06
This summer I saw him at Lake Tahoe. He looked about 5'8.5" - 5'9".
Jason
said on 23/Nov/06
Not talking about Michael Phelps, but most people over-state their wing spans because you can't accurately measure it yourself, you get a higher number doing so.
Antron
said on 22/Nov/06
Many elite swimmers also have arms longer than their heights. Michael Phelps is 6'4'' I think but has like a 6'10'' wingspan (from memory). I've heard similar numbers for other swimmers.
Glenn
said on 31/Mar/06
Interesting.glad you told me that so I can proove that person wrong.thanks!
anoynous
said on 30/Mar/06
Glenn, what you just described is the wingspan but that is not any indicator of height. The "average" man has a wingspan that is equal to his height. However, some people have longer or shorter arms. I am 5'8" tall and have a wingspan of 5'11.5".
Glenn
said on 18/Mar/06
Whew.I thought maybe I was blind and couldnt tell he was 5-11.I have a heavy set friend who looks 5-9,but stretched out is 5-11.so anything is possible.here is something that should have the the mouths going that I never saw on the site and never heard of ever that this same heavy set friend who works in ER told me about.its called wingspan.extended your arms out as far as possible in a jesus pose and measure from finger tip to finger tip,and thats your true height.I did it with my friend and his arm span was 3 inches longer,which is correct at 5-11.ever heard of this? Maybe you guys discussed this in the past and I missed it.
Glenn
said on 18/Mar/06
Looked a weak 5-9 to me.
[Editor Rob: this was one where I went back and looked at him in pics and he really can look weak 59, especially near that football player.]
trueheight
said on 17/Mar/06
looks 5'10, hes a big guy
J.
said on 12/Feb/06
Rob, Rob, Rob ...tsk, tsk, tsk. I told you about a year ago, that Anthony was all of 5'9" and it took you a year to finally believe me! :-)
CelebHeights Editor
said on 4/Feb/06
Yes, he finally is downgraded ;-)...glenn/dmeyer's 5ft 9 estimates are right, check wireimage for pics of this guy
beside the old nfl'er Marcus Allen
.
trueheight
said on 2/Feb/06
thats not a "real" picture, the one by england.
Glenn
said on 26/Jan/06
thank you coolj.I think 5-9.
CoolJ
said on 26/Jan/06
www.apple.com/trailers/mgm/cody_banks_2/
If thats an accurate picture (not altered for media purposes).. Anderson is more like 5'9
Muniz's legs are spread apart.. and Anderson is back some.. but I think he's 5'9.5 max on that pic.
CoolJ
said on 26/Jan/06
This guy is not 5'11.. and he never was.
Glenn
said on 22/Jan/06
he looked 5-9.
england
said on 1/Dec/05
anthony does look tall on this picture of him standing next to frankie muniz who apparently is 5 foot 4 www.apple.com/trailers/mgm/cody_banks_2/
Anonymous
said on 16/Oct/05
In The Shield he is slightly taller than Vic Mackey (who isnt a big man himself, around 5'7 if reports are anything to go by). Anderson looks to have maybe 2" inches on Vic, maybe 3" at being generious. He's probably between 5ft9-5ft10 my guesstimate.
Ball-A-Hallic
said on 2/Jun/05
Yea Anderson looks like 5'10.5 maybe 5'11 but if he's over 250 lbs yea hes gonna look small but still 5'10s pretty tall.
dmeyer
said on 29/Mar/05
i saw him in las vegas and he looked 5'9''