DJ Qualls Height
6ft ¼ in (183.5 cm)
American actor best known for roles in films such as Road Trip, The New Guy, The Core and TV series Z Nation. On his twitter page he said that
"Im 6'2''"
and also
"6'1"
. He also mentioned his weight:
"I weigh 130lbs because I had cancer while growing"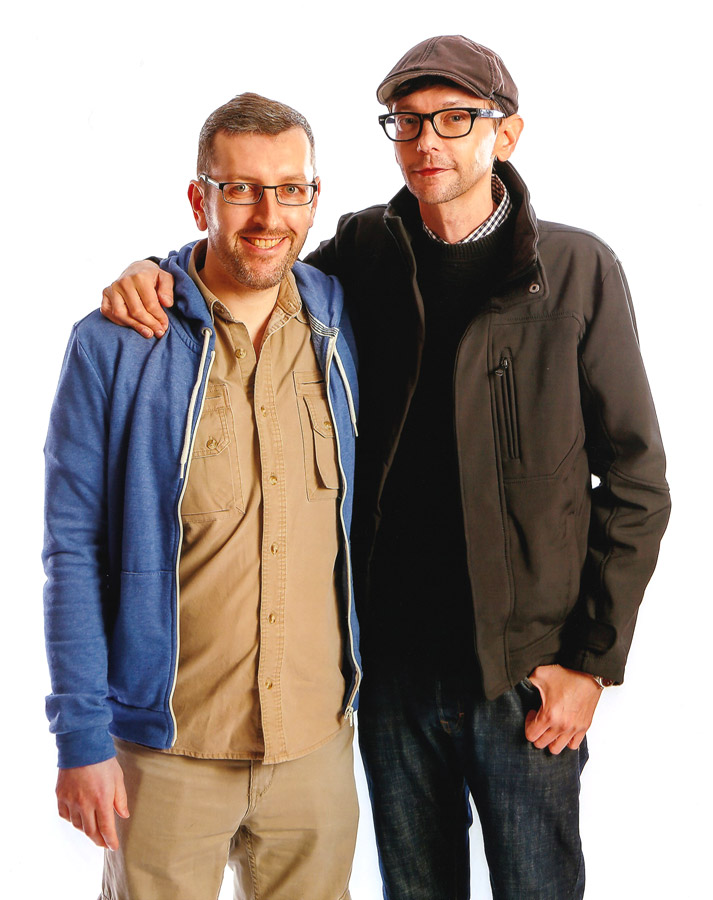 You May Be Interested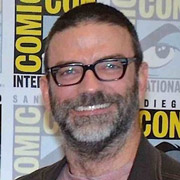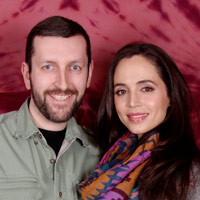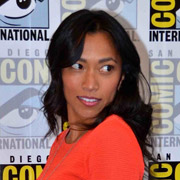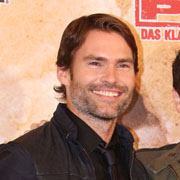 Add a Comment
95 comments
Average Guess (47 Votes)
6ft 0.24in (183.5cm)
Aj06
said on 14/Dec/20
Next to rob who is around 5'8 1/4 he looks 6'0 1/4 I think 6'2 is defently a little off and not a 6'1 either. Maybe he could scarpe slightly taller than 6'0 1/4 on a really good day but im gonna say 6'0 1/4
Leesheff85
said on 5/Dec/20
Tall is overrated anyway
Leesheff85
said on 5/Dec/20
Pretty sure six foot is tall for a man
Yharnamman
said on 25/Nov/20
It must suck for these 184cm guys. They are so close to being considered whats tall for a man(6'1") but not quite there.
Secx
said on 28/Oct/20
I'd say 181
Rampage(-_-_-)Clover
said on 24/Sep/20
Small head and long neck definitely make him look taller
Roots4828
said on 8/May/20
Looks 5'11.25" here.
6'4 and half leprechaun
said on 21/Apr/20
Very skinny which makes Qualls look taller. He struggles to looks 6' plus the Irish cap adds height. 5'11'' is my guess.
OriginalAnon
said on 9/Apr/20
Let's be honest, this bloke is not over 6'. He's having a laugh claiming 6'2'', which seems to be the go-to height for people lying who are in the 6' range.
Blanc
said on 31/Mar/20
What's his head size?

Editor Rob
Could be 8.5-8.75 inch range
Rampage(-_-_-)Clover
said on 16/Mar/20
Definitely think he edges Jensen
houss
said on 26/Feb/20
In lost he looked 2 inches taller than jorge garcia i think it he appeared the 2nd season
Hip Hip Haury
said on 18/Feb/20
Miss Sandy Cowell said on 10/Feb/20
Poor man, having cancer while growing up. I'm glad he made a good recovery and went on to make a success of his life.
------
Would be weird if you weren't glad for him.
TheBat
said on 16/Feb/20
Doesn't look 6'0.25" in this photo with Rob but looks like it in most photos.
Andrea
said on 15/Feb/20
Actually struggles to look even the full 6' with Rob... Definitely the case of someone whose head size and frame can make him seem taller than he is.
Rampage(-_-_-)Clover
said on 11/Feb/20
Looked near 2in taller than Zach Braff on Scrubs
c-mo 176.2cm
said on 10/Feb/20
lankiest 6'0.25 guy ever
Miss Sandy Cowell
said on 10/Feb/20
Poor man, having cancer while growing up. I'm glad he made a good recovery and went on to make a success of his life.
Miss Sandy Cowell
said on 10/Feb/20
@ Sean William Winter - Yes, my arse as well! I take it from your spelling of ARSE that you are an Englishman....
Am I right? 😁
DJ Qualls can have six foot.
Nik Ashton
said on 10/Feb/20
@ Sean william Winter - 😂😂😂😂😂😂! 6'0" is very realistic for him but 6'2" ain't! 🥶
berta
said on 10/Feb/20
he have a posture that makes him looks 1-2 cm shorter than he really is. i think he looks 183-4 alot but could maybe measure legit 184 if he stands tall
QM6'1QM
said on 9/Feb/20
Nice photo, Rob.
6'0.25 is a legit list!

Editor Rob
On Supernatural he has looked shorter and taller than Ackles, but then he has worn sneakers and then a boot in different episodes, while Ackles typically had a boot.
In person I would have guessed a strong 6ft range for him.
Sean william Winter
said on 9/Feb/20
6'2 my arse. 6 ft max.
Chris Junior Hernandez 1990
said on 9/Feb/20
He still claim 130 pounds back in 2010 and now. I would bet he is lower if he never talk about his weight. I do have a friend who was taller like 6'1 1/4 and weight is 132-134 didn't look as skinny as DJ.
Rampage(-_-_-)Clover
said on 8/Feb/20
Yeah still a good 4in there at least
Nik Ashton
said on 8/Feb/20
I certainly think he can pull it off!
Chris Junior Hernandez 1990
said on 8/Feb/20
Wow Rob finally got a picture with DJ. Looks like he can be solid 6'0.
mark thompson
said on 8/Feb/20
only looks 5'11-6'0 in this photo.
Grace
said on 12/Jan/20
I met him I was surprised how tall he was. I would say he's like 6'1/6'2
Chris Junior Hernandez 1990
said on 22/Jul/19
@Usu?rio de drogas no, el es 183cm.
@tree I still think DJ Qualls could be 6'0 1/2 if i'm wrong he is still a bit over 6'0 next to weak 6'0 Jensen.
Click Here
tree
said on 29/Mar/19
Did not look like he could be much taller then Ted Levine, there is Tony Shalboub too,maybe his sneakers gave a bit less height then there dress shoes,still 6ft at most
Click Here
Usu?rio de drogas
said on 15/Feb/19
Talvez 1,87cm! Em SUPERNATURAL ele é mais alto que Jensen Ackles, que tem 1,85cm!
robson
said on 20/Dec/18
If Keith Allan is legit 188 than I would say he is no more than 6'0 bare. He is so skinny and thin which makes him even "smaller". ...
Junior Hernandez 1990
said on 13/Nov/18
He can be 184cm not just 6'0 1/4.
MAD SAM
said on 21/Sep/18
He's freakishly thin, makes him look like a 5'10" guy but he seems like a 6'0.25" guy at 183.5 cm
Brad Reynolds
said on 8/Aug/18
Keep in mind the two guys who claim 6'2 are standing on the outside of a wide angle shot. They would look significantly taller than the other folks even if everyone was the same height. I can see 6'1 easy.
Junior Hernandez 1990
said on 11/Jul/18
99 percent i'm sure he is 184cm not shorter than Bradley Cooper. But the 6'2 claim was way off.
Joah
said on 30/Apr/18
I dont see it he rarely fills a weak 6 when standing straight.
6 plussers tower him in all ive seen.
LT
said on 1/Apr/18
Yeah next to the two 6'2" guys he looks 6' flat.
Vexacus
said on 28/Feb/18
He's 6'0.25 , max I could believe is 6'1 because he's very skinny.
Paul NS (6ft0.5)
said on 4/Feb/18
Yeah, I figured he wouldn't stick with 6'2. It's pretty rare for 6'0.25 guys to claim that
Paul NS (6ft0.5)
said on 3/Feb/18
Rob, you think his 6'1 claim could be mentioned too?
Click Here
.

Editor Rob
I'll add that mention too.
Colberto
said on 22/Jul/17
Hey rob, I don't understand how he is only a strong 6' range. In his pictures he looked 6'1" at least. From the photo of him with a 6'2" guy looks 6'0" no question. A lot of 6'0 1/4" range guys could pass for 6'1". When I was the strong 6'0" range could've passed for 6'1" no telling the difference. Imo he is around 183-183.5cm tall. Being as skinny as he is gives that 6'1" impression.
Editor Rob: his skinny frame helps his appearance, but he's miles from 6ft 2...
Faza
said on 21/Jul/17
Hi rob how tall would you guesd Mo Mcrae he looked taller than dj qualls in november rule i think he must be close to 6 2
Editor Rob: yeah he looks pretty close to 6ft 2.
phil
said on 20/May/17
he looked tall to me
milen
said on 18/May/17
BUT ROB YOU ARE 5ft9!
Editor Rob: in shoes, barefoot just an honest 5ft 8.
berta
said on 20/Feb/17
i wrote wting 2 -3 cm should i say not 2 inches :P
berta
said on 6/Feb/17
was just 2 inch taller than sean william scott he can giver 185 impression because he is skinny but he is only 183 in reality
Importer
said on 25/Jan/17
This guy once said on TV interview that he had to stop jacking off a lot so he could grow his beard, lmao.
S.J.H
said on 19/Jan/17
I think the previous listing is accurate than this. 6ft0.5in
Dan
said on 23/Dec/16
Listed height is accurate. He sometimes appear taller as in 6-1 due to his lanky arms, relatively short upper body and very long legs. I often get the impression that he walks with a bounce. He'd be a perfect for Jugghead if you ask me. If he were to hit the gym and add some meat, he'd fill in his clothes and appear even taller.
One of my girlfriends who was a model for Elite used to know him and she confirmed his height.
Rampage(-_-_-)Clover
said on 4/Oct/16
I think Qualls could give a taller impression than Cena because he's so skinny...
berta
said on 15/Jun/16
184 at the most. could be 183. I mean if this guy and John cena stodd back to back then cena would easily be 1 cm taller.
Rampage(-_-_-)Clover
said on 7/Jun/16
Looks more 6ft flat if those two guys are 6ft2...
Rampage(-_-_-)Clover
said on 17/Feb/16
He could look from 6ft0½ to 6ft1½ in movies I thought
Andrea
said on 19/Jan/16
Yeah, he looks closer to 6' there but again it's just a photo...
Andrea
said on 18/Jan/16
While his claim is quite optimistic, i thought he could look 184-185 in some movies/series i have seen! What made you change your mind, Rob? You've met him?
Rampage(-_-_-)Clover
said on 17/Jan/16
Weak 6ft1 looked closer.
Rampage(-_-_-)Clover
said on 20/Jun/15
187cm out of bed.
Rhonda
said on 23/Jan/15
MaxB, it tilted at bench level but not at head level it is neutral, use the visual of window line.
Andrea
said on 7/Dec/14
On SPN, he wears converse (in the few shots where you can see his footwear) and still doesn't look much different than Jensen, who's got solid inch more footwear than him! So, yeah, he's taller than Jensen, i think he's a couple cms taller than him... Jensen at 182 and DJ at 184-185 is ok!
MaxB
said on 24/Aug/14
> looks shorter than Ackles
Camera is tilted in Ackles's favor, Qualls is not standing as straight as he could, Ackles might be a little bit closer to the camera, and we can't see their footwear.
me
said on 22/Apr/14
Click Here
looks shorter than Ackles
Rampage(-_-_-)Clover
said on 11/Dec/13
He looked 186-187cm range next to Zach Braff.
Might be the full 6ft1/185.5cm. No less than this.
Rampage(-_-_-)Clover
said on 15/Oct/13
I wonder how he'd look opposite Jon Hamm
jj
said on 18/Aug/12
looked every bit of 6'1 in raod trip so, I think 6'0.5 is a little to low for him.
Ral
said on 10/Jan/12
I'm ectomorph and most of the people think I'm 5'11 but I'm not, my ral height is 6'1.25 so i belive him, his 6'1
Jake T.
said on 5/Nov/11
Next to Bradley Cooper looks a flat 6'0 but DJ has a weird posture; I think he could be 6'0.5.
Boogee
said on 18/Jun/11
Well I agree with a legit 6'0" for his height. Nothing above.
Rampage(-_-_-)Clover
said on 6/Jun/11
Don't rule out 6ft1
Rampage(-_-_-)Clover
said on 28/Apr/11
I think he's 184-185cm
duder
said on 22/Dec/10
this guy is 100% ectomorph a very strong 5'10"
thekiddd
said on 5/Jul/09
You know it's funny. In Hustle and Flow he looked at least 2 inches taller than Terrence Howard. Everywhere else he looks 6' exact!
Big King
said on 1/Jul/09
Rob, just a question. You have McGinley at 6'1" here on CelebHeights and you said yourself that Qualls looked almost 2 inches shorter than McGinley, so how can McGinley be 6'1" if you have Qualls at 6'0.5"? Let's give DJ Qualls 6'0" and McGinley 6'1.5", ok?
Big King
said on 21/Mar/09
Yes, Qualls' height goes from 6' to 6'1" in the most websites.
Hugh
said on 10/Jan/09
Rob, how come you've dpwngraded DJ Qualls.?
[Editor Rob: he looked more than inch shorter than mc gainey, maybe 2.]
the shredder
said on 24/Dec/08
Leonari , I was joking ... I know he is not 5'7 , I think 5'6 is pushing it , though Rob disagrees ... you mis read !
Leonari
said on 23/Dec/08
5'7 for Carlton... Man you are off dude...
the shredder
said on 23/Dec/08
Still think 5'7 is possible for Carlton , lol ! ... Btw , Avery looks 6'5 , he even looks it against 7'1 Kareem - Abdul Jabber , actually 6'6 !
the shredder
said on 23/Dec/08
Rob , so you met M.C. Gainey and you guess 6'2 ? ... Look at this video with him next to 6'2 1/2 Will Smith ... more illusions of barley 6'1 for Will Smith , what do you think ? ....
Click Here
[Editor Rob: he's not far off, but they both looked tall against carlton.]
Big King
said on 21/Dec/08
Rob, I really think that Qualls is nothing more than 6' because first of all the most websites have him at 6' and less websites tell that he's something above 6' except the 6'2" fakes. He's really far under 6'2". Isn't there a possibility to downgrade his height for an inch? It wouldn't be a cheat, trust me.
[Editor Rob: I remember some film - forget which one - where he had a scene with actor mc gainey, and he did look a few inches shorter. I met gainey and he looked 6ft 2.]
Big King
said on 12/Oct/08
Yes, he is 6'. He doesn't look over 6'. 6'2" is nonsense.
thekiddd
said on 7/Oct/08
Was that site submitted by him? If so then yes. He is 6.
Big King
said on 29/Sep/08
This website
Click Here
has DJ Qualls at 6'.
Renno
said on 6/Mar/08
Please take a look on this video (
Click Here
). After a while, Qualls is standing beside a 6'5" tall actor with blonde long hair. Qualls can't be 6'1". He is 6' at his peak. Maybe he could reach 6'2" with his shoes and hair.
Bryano
said on 4/Mar/08
Seeing Qualls as a 6'1" tall guy is a joke. He is 6' at his peak. 6'2" is far above him.
Runino
said on 29/Feb/08
Rob, please cen you change DJ Qualls' height to 6 feet because 6'2" is a fake and also 6'1" is overstimated. I watched "The New Guy" with DJ Qualls and I saw him next to Conrad Goode. I found sources about Conrad Goode's height and there he is described as 6'5" and other websites say 6'6". I swear it, Goode looked easily five inches taller than Qualls.
andrew
said on 1/Jan/08
This guy has to be 6'2" at least.
Kid-Icarus
said on 15/Nov/07
He did look alot taller than Terrance Howard in Hustle&Flow. Maybe 6'1 1/4"
Derek
said on 24/Oct/06
His skinny frame makes him look much taller but he was way taller than most of the cast on Road Trip. 6'1" seems right, maybe a tad more.
l0ck n l0ad
said on 14/Sep/06
Well I'll be damned ! I always thought this kid was no less than 6'3" and more likely around 6'4".
Is it his extremely skinny figure makes him look taller? By the way IMDB got him at 6'2", sounds a bit more like it even tho he seems a little taller to me.
Ball-A-Hallic
said on 8/Aug/06
i think 6'0
John Doe
said on 2/Aug/06
I just watched The New Guy and DJ stands infront of a police height chart after being arrested. In shoes with his hair a little poofy he reaches the 6'1" mark.
diana
said on 17/Apr/06
DJ is around 6' I know because I went to high school with DJ
gyllenhaalic823
said on 17/Dec/05
i have to say that he looks very tall. He is actually in a simple plan video and he was taller than all of the guys, plus when he got punk'd he was taller than practically everybody.