Arsenio Hall's Height
5ft 10 ¾ (179.7 cm)
American comedian, talk show host and actor, known for The Arsenio Hall Show, Coming to America and Martial Law.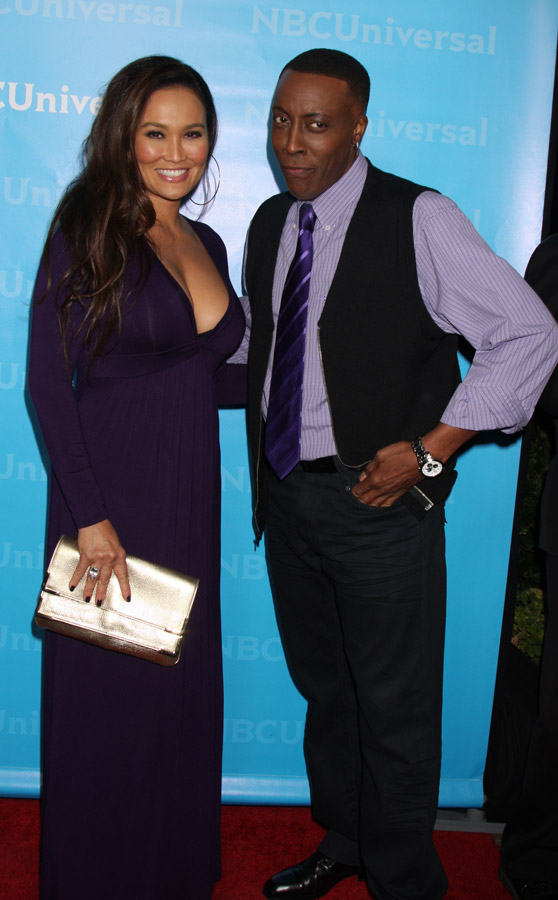 Photos by PR Photos
Add a Comment
27 comments
Average Guess (24 Votes)
5ft 10.27in (178.5cm)
Tom Henderson Jr.
said on 14/Aug/19
Unless celebrities are measured,it's all guess work anyway. I am a hair over 5'9" and actress Missy Pyle was much taller than me. Her and Shawnee Smith were running around bare footed. I was wearing my work boots which add an (inch?) so,is she taller than she says she is ? I think she is,but it's only accurate when if you measure people in bare feet,and standing up straight.
Junior Hernandez 1990
said on 25/Dec/18
Click Here
Eddie look shorter than Arsenio not taller.
berta
said on 2/Jun/17
to me this guy looks around 179Cm i think 180 is to mutch. weak 179 is probably closer
A.B. Baker
said on 20/Apr/17
I agree with Cameron - looked slightly shorter than Eddie Murphy in Coming To America. Murphy is listed at 5 ft 9.5 on this site.
Cameron
said on 31/Mar/17
He looked shorter than Eddie Murphy in Coming to America.
Aaron Zamora
said on 8/Oct/16
This guy is 5'10 at most rob.
Harold
said on 7/Oct/16
If celebrity sycophancy made a man tall, Arsenio would be a veritable giant. Until then, five nine is charitable...
Arch Stanton
said on 6/Oct/16
Rob, he might be similar to McConaughey, that weak 5 ft 11 range. Perhaps 5'10.75 might be better? I'd have guessed upper 5 ft 10 range myself!
Editor Rob: yeah I did watch some more clips and at times I thought anywhere in 179-180 range.
Arch Stanton
said on 5/Oct/16
Perhaps 5'10.75 is possible with Seagal, camera angles aren't great there, might be about 5 inches.
Editor Rob: there was a few other clips down the side I had a look at...he really could look over 5ft 10, is he a full 5ft 11? Possibly not though.
Arch Stanton
said on 5/Oct/16
@Rob, are you sure on 5 ft 11?
Click Here
With the great Pony tailed one looks more 5 ft 10 range unless Seagal was 6'5 as he claimed. Maybe 5'10.5 is nearer?
Rampage(-_-_-)Clover
said on 4/Oct/16
Near 2in on Eddie Murphy 25 years ago...had to have been near this. Today might be more 5ft10 though
Bruh
said on 3/Oct/16
He looks nearly 2.5" shorter than trump in that picture. If Trump is barely over 6', then there's no way Arsenio is over 5' 10".
O.J.
said on 24/Sep/16
5'10 peak and 5'9 today.
yazz
said on 4/May/14
Looks 5'11 with 6'1 michael nunn
Yazz
said on 2/May/14
Always thought he looked an easy 5'11. 5'10 I can buy, but 5'9 seems too low
yazz
said on 1/May/14
If he's 5"9, how is he taller than 5'9 desean jackson
Sean.rt
said on 22/Apr/14
Looks only an inch taller than 5'9 Eddie Murphy in coming to america, and still an inch difference in a recent photo together but I don't know how to post a "click here" hyperlink thing
MD
said on 8/Apr/14
Rob,
This is one that Mr. R is probably right on. Arsenio can look tall, because he's very thin with long limbs, but he's average American height, at best. Here he is with Ian Somerhalder:
Click Here
jellybean benitez
said on 6/Apr/14
You guys list chuck norris at 174cm n him at 180 thats insane! Hes the the same or arsenio has 1cm on norris!
ajcf1995
said on 26/Dec/13
He definitely appears shorter than 5'11".
Nico Kelly
said on 5/Nov/13
Ted Danson towered over him.....He is shorter
then 5,11
Mr. R
said on 2/Oct/13
Hey Guys! Sorry I have been gone for so long.
I went to a taping of Arsenio's show tonight. At the end he came to greet friends of his in the same aisle as i was sitting. At the tallest part of the day, Arsenio is 5-9. We couldn't bring our phones into the studio so I could not take a picture.
HULK
said on 26/Feb/11
id say 5'10 next to steven seagal
Anonymous
said on 3/Jul/09
Met arsenio at a charity event in 1990. Very nice guy. He was much thinner than I thought, very slight of build. I am a shade under 5'8" and he was eye to eye with me.
Ball-A-Hallic
said on 1/Jan/07
Always looked 5'10 to me
Frank2
said on 30/May/06
There's just one problem. I've met Arsenio and he's shorter than me by about an inch!
ForensicNYC
said on 29/May/06
5'11" Arsenio Hall with 5'9" Eddie Murphy...
Click Here