Tia Carrere's Height
5ft 7 (170.2 cm)
Hawaii born actress best known for roles in films True Lies, Wayne's World, Showdown in Little Tokyo, Kull the Conqueror and as Sydney Fox on tv series Relic Hunter. This photo is from a London Expo event, she had about an inch more footwear than me this day. Regarding her height, she once said in a 1995 interview
"I'm 5 feet 8"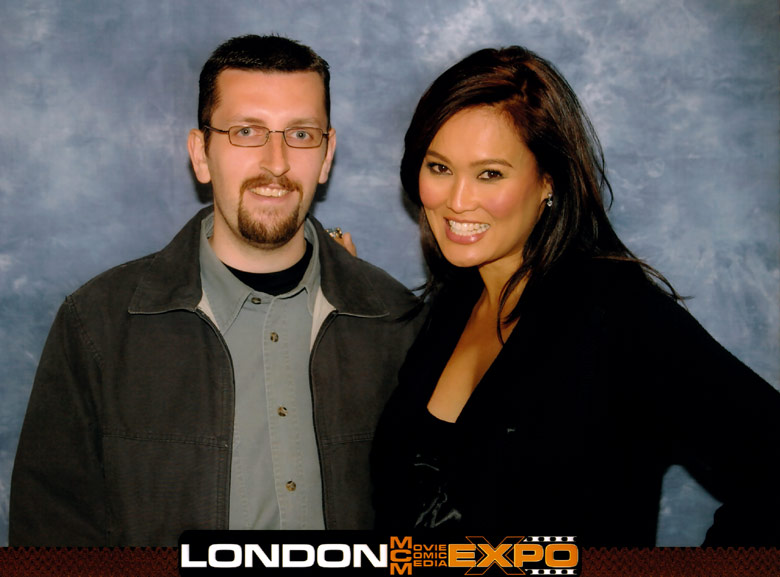 5ft 8 Rob and Tia
You May Be Interested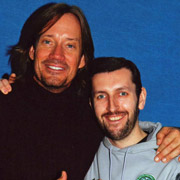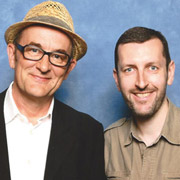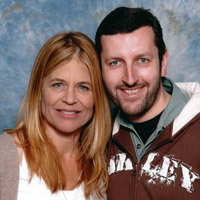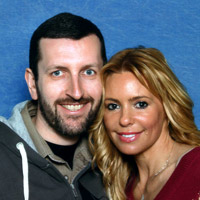 Add a Comment
75 comments
Average Guess (21 Votes)
5ft 6.85in (169.8cm)
Mimi
said on 26/Dec/20
I didn't know she had Filipino blood until 4 days ago.
JohnMoore-162cm
said on 26/Jun/20
She looks 5ft6 1/2" with Rob , So 5ft6 1/2" peak for Tia
Nik
said on 25/Jun/18
I struggle to see this listing!
Powerhouse
said on 5/Mar/18
I saw a pic of her and Brandon Lee and he is standing with awful posture, he is bending at the knees and she is barely above his eye level (right around his eyebrow) and he is dropping some decent height. I'd say she is under 5'7 or Brandon Lee is closer to 6'0 than 5'11.5.
Pierre
said on 8/Jul/17
5"7' is the max imo by considering the shoes
berta
said on 16/Feb/17
she have always looked like a 172 girl to me. i think she is about this height but could be little taller
Josh Jeffords
said on 9/Jan/17
Gorgeous in her prime looked a hell of a lot more 5 8 than Milla ever did.
That being said she loved those heels looks shorter here maybe listed.
John
said on 12/Oct/16
Not 5ft 7 just under
Marcus
said on 3/Jun/16
Would've guessed 5'8" when watching relic hunter, since she always looked about an inch or two taller than 5'7" Anholt.
VaJay
said on 30/Aug/15
That was a nice goatee, Rob.
[Editor Rob:
Funnily, since about 16-17 I always had some sort of facial hair, I did in fact have a Tom Selleck phase for a few months.]
alin
said on 20/Aug/15
Rob, why does she looks like 4 cm shorter than you in this picture?
[Editor Rob: she is shorter than 5ft 8]
184.3cm
said on 1/Apr/15
They used a body double in that scene? So who was that then? Just out of curiosity ofc.
Arch Stanton
said on 30/Mar/15
Yup, Showdown in Little Tokyo is one of my favourite action films, 1991 was a good year wasn't it with that, Out for Justice and Terminator 2.
120
said on 30/Mar/15
171 cm is spot on
Arch Stanton
said on 19/Nov/14
Rob can you squeeze in the Lundgren-Lee action classic Showdown in Little Tokyo? I'm told it was a body double in that film in the jacuzzi scene but still... Need air.....
[Editor Rob: it's a better film than Kull...although I enjoy those type of movies aswell.]
Rampage(-_-_-)Clover
said on 19/Oct/14
Looks around 171-172cm
Bakura
said on 29/Oct/13
Rob, did you have her at 5'7.5 previously?
[Editor Rob: yes but nearer 171 I think is better]
Len
said on 4/Sep/13
I would've guessed she was 5'6" or so. That's what she looks like in all her films, anyway.
avi
said on 29/Jul/13
@Rob
she's closer to the camera so her dropping isn't a big deal. I wasn't there so I don't know but I think shed be your height if you go face to face with her. She's probably 5'7.25 barefeet
J.Lee
said on 15/Jul/13
Rob how could she be 1/2 an inch shorter than you if she's still shorter than you with a 1 inch advantage?
[Editor Rob: I think she has lost a bit of height posing, I don't think she looked any shorter than me when I greeted her.]
Arch Stanton
said on 7/May/13
About right. In heels she was about 3 inches shorter than Arnie.
Arch Stanton
said on 21/Feb/13
lorne says on 10/Oct/11
LOL Rob she is shorter than you, yet her shoes we're "at least" an inch thicker? she never looked over 5ft7 to me, so that's what I'll stick with...
I think her posture isn't the best here. Rob met her, and obviously thought she looked 5'7.5". Like with several other photos I think too many people place an emphasis on a photograph, people can look a bit taller than in photographs which capture you at an instant moment. Quite a few photographs Rob has people will look shorter or taller than what he has listed them at which proves this theory I guess as he's become an expert in guessing people's height in person.
Shaun
said on 14/Oct/12
No offence Chias but I doubt Rob would be out by a whole inch.
ChiasmataX
said on 21/Dec/11
She looked way shorter than the 171.1cm girl from height challenge # 12. Take out the shoe advantage is she's around 169cm/5'6.5 like Legend said below.
Killroy
said on 19/Dec/11
She was in flats came up to my shoulder I'd say 5' 8 same as my daughter
clooby
said on 15/Oct/11
Tia is 5'5" max.
lorne
said on 10/Oct/11
LOL Rob she is shorter than you, yet her shoes we're "at least" an inch thicker? she never looked over 5ft7 to me, so that's what I'll stick with...
Shaun
said on 15/Sep/11
Nooo my teen wet fantasy has been destroyed by the fact it was a body double in Showdown with Little Tokyo. One of the best bodies I've ever seen and it wasn't even her. Gaaaahh.
ArjunaKorale
said on 12/Sep/11
This I feel is an underestimate! I have seen her in many of her movies & in all the Relic Hunter episodes & i'm telling you this Goddess is slightly taller than your measurement (171cm)! The lady herself says that she is 5 FEET 8 INCHES (this could mean either 172cm or 173cm) tall & I believe her coz SHE LOOKS IT!!! Besides, if Tia was 5ft 7in she would surely say this as that height is more than tall enough for a Hollywood actress. YOU NEED TO UPGRADE HER SLIGHTLY!
Joey
said on 31/Jul/11
I'D say 5' 6 but maybe 5' 8 with heels on..no more than that
Shaun
said on 15/Jul/11
I'd have estimated 5'8" based on her Relic Hunter appearances. She always looked on the tall side for a woman to me.
Shaun
said on 15/Jul/11
No DrJJ you are wrong about that. Looks a solid 5'7" to me. Gosh the image of her getting into the pool with Dolph in Showdown in Little Tokyo was one of the finest moments in cinema!! She has the body of a goddess
DrJJ
said on 13/Jun/11
Sorry, but Rob has more than 1.75" inches on her in this pic (eye level difference). So if we add the 1" heel advantage we've got 2.75" difference and that makes her.... 5'5". Let's say 5'5.5" - 5'6" maximum.
guyfrommars
said on 20/May/11
Easily 5'8" or only slightly under (5'7.5"). In Relic Hunter, she co-starred with a short guy (5'7"ish), and when she wore heels, she greatly towered over him. Her footwear varied between flat boots (when going on an adventure) and high heels (sometimes as big as 4 inches) on the series.
da_truth
said on 29/Jan/11
I know her... she's 5'6.5" maybe even 5'6.75" - she can appear to be a weak 5'7"
Doug
said on 15/Jun/09
Oh god this women is just one of the hottest!! She looks so exotic! And she's tall as well!
Nismofreak
said on 15/Jun/09
I think she's shorter than 5'8. At times she does look 5'8, but in this pic, she's looks like 0.50 - .075 of an inch shorter. Her eye sight does not align with Rob, I think she should be downgraded to 5ft 7.25 or so, maybe in the morning she is a decent 5ft 8.
guyfrommars
said on 14/Jun/09
In "Relic Hunter" she wore 4-inch heels on some occassions and towered over that 5ft7 guy he's been with. In most of the series she wore flat or small heeled boots.
Brad
said on 27/Apr/09
Stood right next to her saturday, she's 5' 8" plus heels: very tall looking.
Brad
said on 20/Apr/09
I should ask her sunday but I lost my 12" I was going to get signed so I won't.
Sid
said on 20/Apr/09
She's billed as 5'9" in 'True Lies' when Tom Arnold's character checks her out on the database.
Austrian
said on 14/Feb/09
same height as my girlfriend.... and almost as hot :p
Jlee
said on 13/Feb/09
a VERY beautiful women! and TALL! what u think gwen! holla holla!
Jlee
said on 13/Feb/09
she's pretty darn sexy AND tall! do u feel your taller than her rob? if u 1 stood head to head who do u think would agree that's taller? i don't picture her only a quarter inch shorter than jenny. but dang. tia is hot!!!
[Editor Rob: I think she could be a weak 5ft 8.]
Lego
said on 13/Feb/09
5'7 for sure.
Josh
said on 16/Jan/09
Solid 5'7.
Paulo malek 11/dec/2008
said on 10/Dec/08
tia carrere is not the 5,8 feet because she was a picture next to Quetim Tarantino which has 6,1 feet and she was the same height because it was which shoes 2 inches tall so it is 5,11 feet and not 5,8 feet tall and also because i have 6,2 feet long and that she and he were the same height and i am 1 inch taller than the Quetin
Jlee
said on 10/Nov/08
Dang! 5 foot 8! Who hooo hoo! Is she tall or is she tall? She puts on some decent heels and she will be a 6 footer!
Davidoff
said on 24/Oct/08
She is a beautiful woman.I did not know she was this tall,It only adds to her attractiveness.
Davidoff
said on 24/Oct/08
wasn`t she wearing any heals?
[Editor Rob: not big heel, more than me, but not 3-inch.]
Big King
said on 24/Oct/08
I guess 5'8" is her morning height. She looks at least a half inch shorter than you, rob.
Anonymous3
said on 23/Oct/08
looks a weak 5'8
Complex
said on 23/Oct/08
Rob i'm startin' to think you're a celebrity womanizer...taking pics with all this beautiful women, lol, jk, but she does look incredibly gorgeous. You're a lucky man rob, if I were you i'd proudly show my face if I had a picture with her, lol!!
[Editor Rob: she was gorgeous no doubt. I however am what you'd call a 'handsome Ugly dude'. A few good features mixed with a few bad...

I do look a bit dazed in 2005/6 photos.]
Roger
said on 31/Aug/08
Rob, when was this photo taken? She still looks very good!
[Editor Rob: that was I recall May 2005, over 3 years ago now! She did look pretty smouldering in person.]
Rose
said on 2/Jul/08
If she's wearing heels, I'd say she's more like 5'7.
Anonymous
said on 17/Jun/08
solid 5"7 not 5"8 though
Bubu
said on 9/Jan/08
Look at the bass she's playin in wayne's world. She seems shorter than 5'8 to me.
ionut
said on 29/Sep/07
boy would i like to find her relic:>:>.. if you know what i mean:D
JK
said on 31/Aug/07
Rob was that picture taken in 2004?
Franco
said on 29/Aug/07
guru says on 10/Jun/06
she sure looks very tall and strong--
HAHAHAHAHAHA. sorry that was too funny, why not look at a man instead?
Elisabeth
said on 12/Aug/07
I agree with Tia Carrere.She does look 5'8".She was close to arnolds height on True Lies.
Bombay Rocker
said on 17/Jun/07
One thing is for sure, she's damn ****in hot......look at the depth and the area of that silicon valley....lol...lol
Alex
said on 8/May/07
She's not bad looking I'll tell you. Looks 5'7 there.
Franco
said on 4/May/07
TIA CARRERE real height is 170cm flat no less and no more. with or without the 2 inches she had on.
TheJerk
said on 17/Apr/07
Not so good with women's heights. You could argue as low as 5-7. She's so extremely beautiful in this picture. Rob, you're a lucky guy.
[Editor Rob: a tricky one...weak 5ft 8 very possible, I mean she was in that lame supersomething tv special with luke perry and lance henricksen and arguably you could say little under.

True, that was same event with erica durance, both those women extremely gorgeous in person and actually never stopped smiling and chatting with fans]
ice
said on 17/Apr/07
Rob: The Lowest I see is 5'6, and the highest I see is 5'7. You say you have better posture, but her shoes give her more. She's also a little more forward than you. My guess would be 5'6.5".
dmeyer
said on 16/Apr/07
she seemed aleast 1 in shorter than you exept if she was barefeet i done see 5'8if she has 0.5 in advantage on you she is max 5'7.5
Jordan
said on 30/Mar/07
Wow, she is no youngster and still looks amazing. Rob do you know her age?
Theodore
said on 25/Mar/07
It is obvious that Tia Carrere in this photo is bending over a little bit. If she stands straight ...i am sure she's at least at the same level with editor Bob.So..she really is 5'8 definately
talker
said on 27/Jan/07
More than 5'7"maybe not quite 5'8".In my book Tia is the sexiest woman working in films now,i cant understand why she's not in bigger movies.
mask
said on 23/Dec/06
BEAUTIFUL!!!!!!!!!!!!!!!!!
guru
said on 10/Jun/06
she sure looks very tall and strong
phil
said on 12/Feb/06
I work part-time as an actor and did a scene with Tia Carrere. She is definetely 5'8" tall.
Freddie M.
said on 13/Jan/06
She actually looks more 171-172 compared to you. Also, I'm curious as to why you always blur your face out in photos. Are you an aspiring actor, perhaps, planning on exaggerating your height? ;)
[Editor Rob: Nah, I do work in other area, hence I'd rather not reveal my identity. It's that simple :) Maybe I'll send Mr R or Glenn unedited pic of me one day...

yeah, she's actually a bit closer to the camera but her posture wasn't quite as good as mine, she really is 173cm.]
Mange
said on 12/Jan/06
Oh wow! Very tall Rob :P
as tall as me...now we can go and visit KENNY BAKER ;)
*nutch nutch*