Linda Hamilton's Height
5ft 4 ½ (163.8 cm)
Peak height was 5ft 5 (165.1 cm)
American actress best known for playing Sarah Connor in the Terminator films and for starring in TV series Beauty and the Beast. In these convention photos I'm wearing
Converse
thin, whilst Linda is in a boot that gave her a footwear advantage of at least 0.75 inches over me.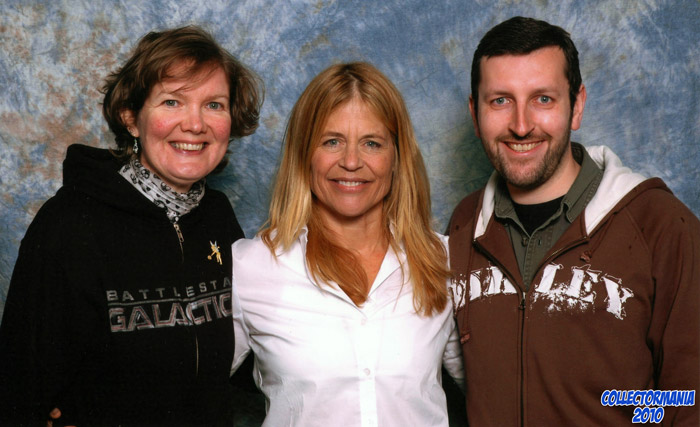 5ft 8 Jenny, Linda, 5ft 8 Rob @ Collectormania 2010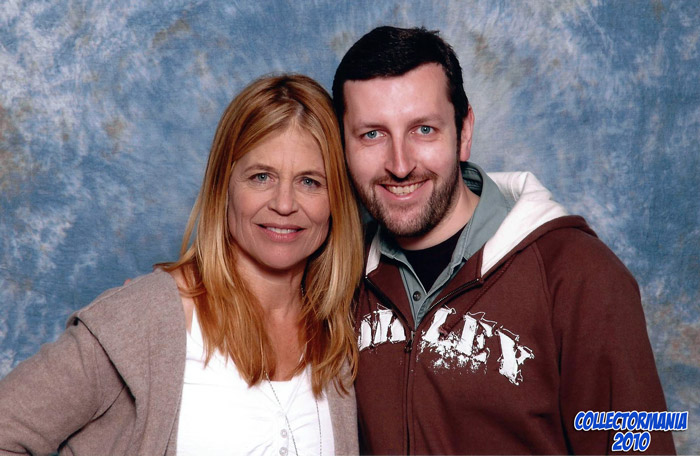 You May Be Interested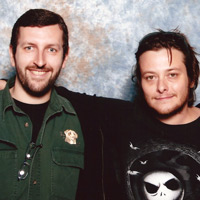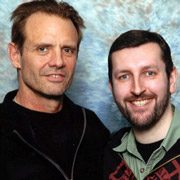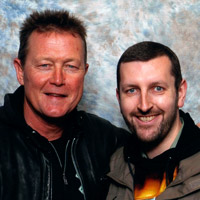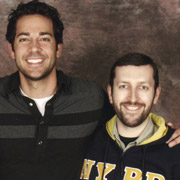 Add a Comment
54 comments
Average Guess (12 Votes)
Peak: 5ft 4.63in (164.1cm)
Current: 5ft 4.04in (162.7cm)
Miss Sandy Cowell
said on 26/Sep/20
🎂 Wishing Linda as happy a Birthday as possible under the tragic circumstances of just having lost her twin sister. 😢
5ft5 peak; 5ft4.5 today.
Miss Sandy Cowell
said on 4/Sep/20
Sadly Linda Hamilton's identical twin sister, Leslie, passed away on the 22nd August, just over one month before celebrating her 64th Birthday.
Many condolences to Linda and the other members of their family.
RIP Leslie Hamilton Gearren 🕯️💐
Nik
said on 3/Nov/19
She's still at the top end of the average range!
Miss Sandy Cowell
said on 26/Sep/19
🎉💐🎂🎁 Happy Birthday Linda! 🎁🎂💐🎉
Wishing Linda, and her identical twin, a very Happy 63rd Birthday! Her energy and zest in 'Terminator 2' made me want to jump out of bed and go for a run the first time I saw it, and it was late at night! It's my favourite of the 'Terminator' films.
Peak - 5ft5
Now - 5ft4.25
🎉💐🎂🎁🎉💐😄🎁🎉💐🎂🎁🎉💐🎂🎁
Nik
said on 9/Jun/19
Lovely pics!
Nik
said on 26/May/18
Linda is slightly over 5'4.5"!
FrankR1
said on 15/May/18
A number of celeb sites have Linda Hamilton listed as 5'6", but she never looked that tall to me. She has a compact frame in spite of how thin she's always been. Standing next to the 6'1" Ron Perlman, Hamilton looked about 5'4" (tops) in the 1980s series 'Beauty and the Beast." I was surprised to learn that Perlman was only 6'1" given how tall he looks on screen, particularly as the Beast, and later as Hellboy.
MAD SAM
said on 22/Jan/18
163 cm when she played Sarah Connor, 162 cm now
Charlie
said on 23/Jun/17
I always thought she was 5'7 for the longest time she was listed as that. I can clearly see she is 5'4 here which is a huge relief lol now i can rest knowing that my 1980's sweetheart is of average height. lol
Gretchen
said on 9/May/17
I hope the original casts including linda and michael will reunited again on T6.
Sandy Cowell
said on 22/Nov/16
I saw 'Terminator 2' before I saw the first one and it was Linda's character that I found the most inspiring! I saw the film late at night and I felt really energetic afterwards thanks to her! What a heroine she was in that film, and to keep fit like that in a poxy little cell-like room was truly something else! AND she was quick mentally!
I didn't blame Matthew Wright when he got all starstruck to have her on his morning show some months back!
Pierre
said on 15/Jun/16
I think she's around 164 cm.Nice picture
Johno
said on 8/Feb/16
As the listing, 5'4.5
bigman77
said on 17/Feb/15
5ft 4 best
the shredder
said on 8/Dec/14
She is 5'4.5 max next to me.
177cmGuy
said on 7/Sep/14
Always thought she was 5'6 but she's almost 60 now so 5'5 is more accurate. She's probably the most memorable human character in the Terminator franchise at least to me.
the shredder
said on 12/Feb/14
Very nice to talk to , no photo but looked 5'4 to me in normal shoes.
liftwearer
said on 27/Oct/13
i thought she looked tall playing sara conner in terminator. its nice to know shes just average.
dmeyer
said on 19/Oct/13
6-7cm under rob plus 2cm footwear thats 8-9cm shorter bang on 164cm
Jimmy
said on 2/Jun/13
Hopefully the terminator wasn't following you that day..
Josh B
said on 29/Nov/12
Height listing looks spot on but damn, she looks genuinely scary :S
Khalid
said on 27/Jan/12
When will you post it?
[Editor Rob: sometime this year :)]
Khalid
said on 20/Jan/12
Rob have you ever met her at any events in the UK?? If you met her then do you have a photo with her?
[Editor Rob: yes, she is friendly at these events, even kissing some of the punters!]
Legend
said on 15/May/11
5'5 is reasonable.
What
said on 7/May/11
She was a client and I recall her saying she was 5' 4"
glenn
said on 12/May/09
thanks zach.i think she did disappear.your right.
kelso
said on 9/May/09
She does look good
Zach
said on 8/May/09
Brilliant catch Glenn, esp since she seems to have disappeared from the Hollywood scene. Or maybe I just dont watch her films lol. Still looking pretty good mind you.
glenn
said on 7/May/09
thats why im here.but people dont appreciate me.
ER.
said on 6/May/09
Great picture, this lady still looks smokin' to me.
lucifer
said on 5/May/09
GLENN!! You meet so many celebs, i cant believe it. xD
friend
said on 4/May/09
I always liked Linda. She seems unusual for H-wood ... like there's hope for her in a hopeless environment. Whatever, she seems to rise above in her quiet way. Hug you, sweetie. xo
gilipollas
said on 4/May/09
shes awesome and will always be! I thought she was taller but 5'5 is a great height for a woman her age.
Anonymous
said on 4/May/09
maybe only 5'5", but in her day she was one hell of a lady. So fit and strong. at only 112 lbs she would have given a lot of taller, bigger women a run for their money
glenn
said on 4/May/09
thank you haze.you didnt jump down my throat like fred dumb.i said it looked like.not that it was for sure.im curious to dig it out now.
Haze
said on 3/May/09
yea gotta be. great pic here though. wow she got old
glenn
said on 3/May/09
thats kind of what the old pic looks like.i think.its probably an illusion haze.
glenn
said on 2/May/09
not this pic fred dumb.the older pic from 1991.
Haze
said on 2/May/09
i would say towering is defined by 4 or more inches. but photo perspective can skew things.
glenn
said on 2/May/09
vibram-i have a photo.hopefully ill send it to rob one day.
glenn
said on 2/May/09
jlee-im still leaning in.but not bending.i see your point though.i never feel awkward.maybe if the woman is taller.
glenn
said on 2/May/09
fred dumb-uh duh,reading comprehension helps.i said i couldve sworn she was shorter.cause i really do tower her in the pic genius.
J.Lee
said on 2/May/09
thnanks glenn for standing straight. do you ever feel awkward bending down so the girl is taller than you?
thekiddd
said on 1/May/09
No but 2" is definitely a notable difference in height.
Fred Bloggs
said on 1/May/09
Glenn stop saying you tower over people..how can a 5 foot 7 tower over a 5 foot 5? 2 inches taller than someone doesn't mean you tower over them
Austrian
said on 30/Apr/09
woah she got old
and when i saw Terminator i always thought shes 5'9 or something, but yea i know shes actually just around 5'5
Vibram
said on 30/Apr/09
glenn do you have the scan from 1991? I think she aged not too badly, she must be over 50? now. Possibly 5'6 in her 20s; she looked 6" shorter than Michael Bien back in 1984 (Terminator), and he's 6ft.
glenn
said on 30/Apr/09
actually she wasnt.no celeb women wear flats.well,at least not at an event.im surprised she is 5-5.i have another when i was 19 or 20,where i could swear i tower her.
Heightgirl
said on 29/Apr/09
hmmmm Glen, was she wearing flats?
glenn
said on 29/Apr/09
i totally forgot this pic being taken.i have one from 1991.
woodruff
said on 23/Sep/06
I've met her (before Terminator, she was dating one of my in-laws). I'm 5' 5", and she was exactly my height back then.
Editor Rob
said on 2/Jun/06

1991 Starburst magazine described her
"5ft 5 star"
CelebHeights Editor
said on 20/Dec/05

1991 EW article described her:
"5ft 5 and a half inch, 112 pounder"
o.o
said on 29/Nov/05
Actually, I've heard from more than one place that she's 5'7", and she looks it too I think.