Asap Ferg's Height
5ft 7 (170.2 cm)
Darold Ferguson is an American rapper, known for songs like Plain Jane, Work, Shabba and New Level. He says "I'm short...like Five-Nine/Five-Eight"
You May Be Interested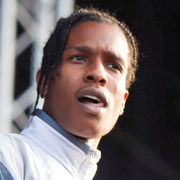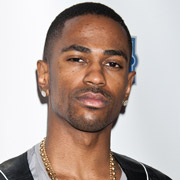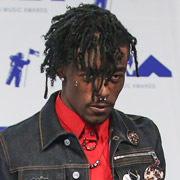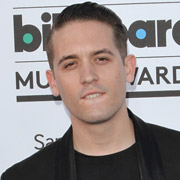 Add a Comment
15 comments
Average Guess (12 Votes)
5ft 7.25in (170.8cm)
Litenko
said on 28/Sep/19
Rob 171 cm is possible for him as an afternoon height?

Editor Rob
I can see at times this guy looking a solid 5ft 7 range, then others seems barely even 5ft 7
MD
said on 28/Aug/19
Yeah, I'm thinking an inch at least, though. Not much more than that, but also at least one inch.
MD
said on 27/Aug/19
@Rob,
Even with any footwear difference, this is more than a half-inch difference here with 5'7.5" Big Sean last night, right?
Click Here

Editor Rob
Could be an inch apart
Big T
said on 27/Aug/19
Looked a bit shorter than Big Sean at the VMAs. This seems like a good listing.
kamb246
said on 2/Aug/19
Rob Paul, i think 171 cm 171.5 cm is more fit with him. (5'7.5)
Click Here

Editor Rob
7.5 would have been the most I really thought when looking at him, but not really under 5ft 7
TheBat
said on 29/Jul/19
@cmillzz
Actually I am totally fine with my height. What I meant to say that the shortest I would ever want to be is 5'9". 5'10"-6'2" is my preferred range.
cmillzz
said on 17/Jul/19
@TheBat
You have shoes that only give you 0.5"? And I can't fathom why you'd rather be 5'9 flat than the 5'10.5" that you supposedly are.
5'11.125
said on 17/Jul/19
Hey Rob, if the lady and Asap Ferg has the same size footwear, how much taller would he be?
Click Here

Editor Rob
Maybe 4 inches taller, though if she were in a heel she might not be more than 5ft 2.
Miss Sandy Cowell
said on 17/Jul/19
@ kamb246 - Yes, I must agree that when my brother, who was a TINY kid, thought he'd grown to 5ft7, he was very pleased indeed. He managed to snuffle out another inch out after he'd turned 17 as well.
Cheers kamb246, and pleased to meet you! 😁👍
TheBat
said on 16/Jul/19
5'7" max and 5'9" is not short lol! People like him are ignorant that it's perfectly average. Honestly I rather be 5'9" at the lowest, if anyone doesn't know, I'm 5'10.5" barefoot and 5'11" in my shoes.
Nik Ashton
said on 16/Jul/19
Great photograph!
heightdude
said on 15/Jul/19
he claimed " I'm 5'9"/5'8" ".
Click Here
at 2:33.

Editor Rob
I'll add his claim to the description, thanks for pointing out the video.
Greg
said on 15/Jul/19
I seen him live I thought he was taller than this but guess people look different on stage.
kamb246
said on 15/Jul/19
Miss Sandy Cowell: 5'7 is not a bad height. i mean its a normal height for a man
Miss Sandy Cowell
said on 15/Jul/19
Well, this 5ft7 rapper is full of confidence, as can be seen by the fact that he doesn't mind being photographed with a much taller woman. Well, GOOD FOR HIM! (She might even be his girlfriend!)
5ft7. 😁👍