American Singer, from Danity Kane. On her official site she had herself listed as 5ft 4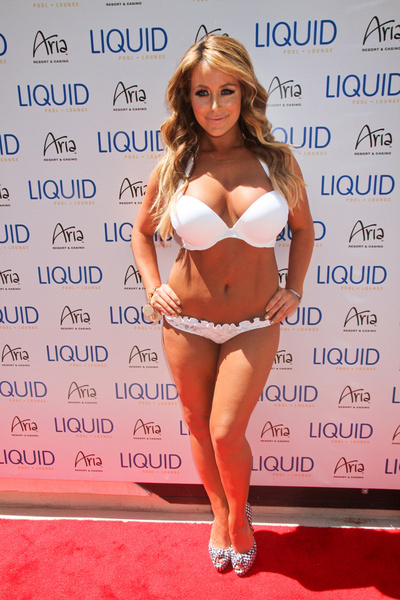 Photo PR Photos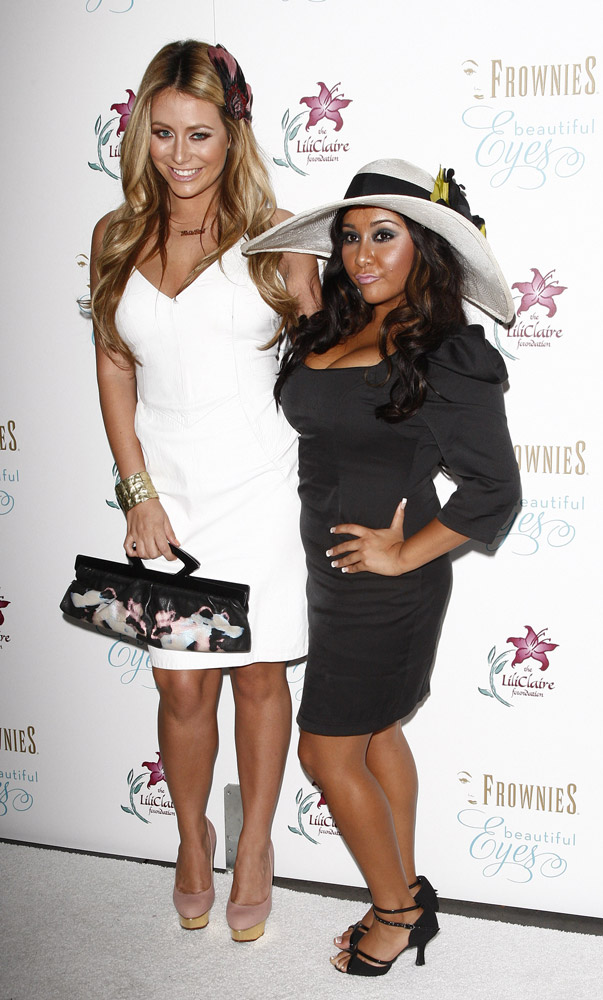 Aubrey &
Snooki
Photo Joe Seer/BigStock.com
Leesheff85
said on 18/Nov/21
She must be 5ft 8 with snooki I'm assuming snooki is 4ft 11 in those heel and snooki looks 9 inches shorter than Audrey there so 5ft 8 range for her
Leesheff85
said on 17/Nov/21
She is in no way under 5ft 4 simone. Look how she towers over snooki no five two woman would look that tall next to a four foot eight woman
Simone
said on 24/Nov/08
theres no way Aubrey is 5'4..
I'm about 5'3 1/2 & she's shorter then me.
I'd say around 5'2-5'3
duh
said on 19/Apr/08
Chiara, if you're a celebrity, as minor as she is, you do lots of fashion shows and what not. They are not strict with the height requirement if you're bringing extra attention to the brand.
Chiara
said on 22/Dec/07
But She Was In The FashonShow For Heatherette (
Click Here
) ( 00:17 ) But For A Model You Have To Be 170 CM even 174 cm .. How She get In the FashionSHow ?
tiffany
said on 23/May/07
where does she get her hair done at???
Michelle
said on 24/Feb/07
This was after she was on the runway for the heatherette show during NY Fashion week hence the crazy hair. I've met her, she's really nice and I would say she's about 5ft 4, not taller.
ice
said on 20/Feb/07
Hey Rob, the other blonde from Danity Kane, Shannon, claims she's 5'4, too. Something has to give. They both can't be 5'4. Either Shannon is taller, or Aubrey is smaller.
kim
said on 20/Feb/07
jesus! what is up with that hair?! it's almost as big as Glenn's head!

Editor Rob
maybe should add another field to database, 'height including hair'
Anonymous
said on 20/Feb/07
LOL that is tru Rob, she would be a great smuggler. Maybe they wont let her on a plane, she can dam near sneak a machine gun in that hair.
Halb
said on 19/Feb/07
Haven't seen hair adding height like that since Andre the giant in the late 70's:oD
Anthony
said on 19/Feb/07
And I thought my hair addded height.
CoolJ
said on 19/Feb/07
Please tell me that pic was from a Halloween party.
Jordan
said on 19/Feb/07
Yeah 5'4 is accurate---until the hair comes in and she is 6'1 LMAO

Editor Rob
she could smuggle stuff through customs with that quiff! Very nice