Bear Grylls Height
5ft 11 ½ (181.6 cm)
British Adventurer. On his website he says of his height:
"Six foot. (I used to be a bit taller before I broke my back!)"
. He also mentioned his weight on one episode of Man vs Wild as being 170 pounds.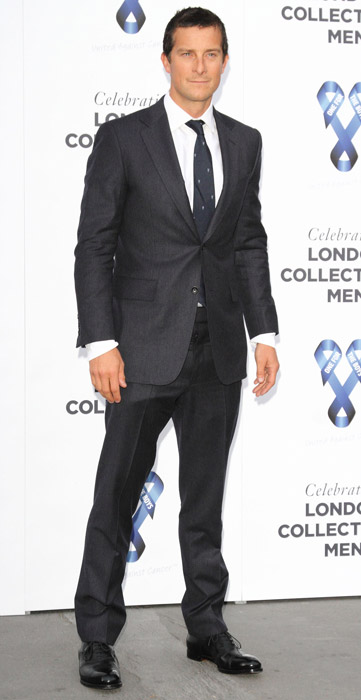 Photos by PR Photos
You May Be Interested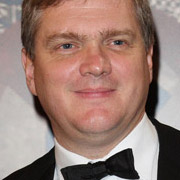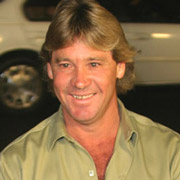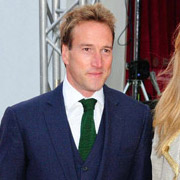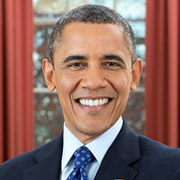 Add a Comment
96 comments
Average Guess (42 Votes)
5ft 11.52in (181.7cm)
Linke
said on 3/Oct/20
Rob, is 5'11 flat a possibility? He really didn't look 182 cms with Akshay who is perhaps 5'11
Click Here

Editor Rob
It might be possible, I do believe the idea he lost a bit of height, just how much is harder to know.
Linke
said on 13/Sep/20
Bollywood legend Akshay Kumar is going to be in a Man vs Wild special with Bear. Akshay I would have guessed 5'11 in past and 5'10.75 today, however, in the trailer he appears to be bit taller that Bear.
thanoy
said on 9/Sep/20
he look like 2 meters tall
Jkiller
said on 4/Aug/20
He's always given a good 5'11.75 (182cm) impression.
Nik Ashton
said on 8/Jun/20
Look at this:
Click Here
Miss Sandy Cowell
said on 7/Jun/20
🎁🐻🎂🧗‍♂️ Happy Birthday Bear! 🧗‍♂️🎂🐻🎁
Wishing Bear Grylls a Very Happy 46th Birthday!
5ft11.5 🎈😁🎊
🎁🐻🎂🎈🎁🐻🎂🎈🎁🐻🎂🎈🎁🐻🎂🎈
MAD SAM
said on 17/Jun/18
Held up pretty good against 185 cm Obama, 181 cm guy
cmillzz
said on 10/May/18
Rob, could you actually lose height from "breaking your back"...? What are your thoughts on this?

Editor Rob
Yes, it could lose you a few mm's for sure.
Gleb
said on 21/Mar/18
I see him a legit 5'11'' guy(180 sm).That's it.
Adnan
said on 27/Feb/18
5'8" next to obama
Psychedelic Earth 187
said on 30/Dec/17
Very interesting, not sure who to compare this guy to though.
hm
said on 9/Jul/17
always thought he was like that, even 1.83
shiva182cms
said on 1/Jul/17
He's min 5'10.75 and max 5'11.25, 5'11.5 is too generous imo
Jon
said on 3/May/17
No way is he under 6 fot. I know shaq is not legit 7 feet but he close and he towerrd him but he didnt make him look like a dwarf so he is not under 5'10 and I thibk 6 fot because of other times on tv. That clip with Ed you dont see the shoes. And A guy I was with we never met inside just outside and when we was walking I admiy I looked under 2 inch taller than him and he guessed me at 6'2 and I am legit 6'4 in a Elivator space we saw I had 4 inch on him at least. Outside ground is never completely flat and definitely not woods.
my
said on 29/Jan/17
Click Here
Rob at exactly the first frame at 9:00, the camera points at the ground which clearly shows that the ground is flat...it's weird cause that implies that he's around 5'7-8".
Also I don't think the production would ever shot from a point where Ed towers over him, despite being the same height.
Editor Rob:
while 5ft 9 might be a bit short, I could see how at times he might look 5ft 10-11 range, but the lowest I'd ever guess would be about 5ft 11, I mean on flat ground
Click Here
, he's taller than the Duchess of Cambridge in heels.
my
said on 28/Jan/17
Look at
Click Here
In the beginning you can clearly see that 5'11 3/4" Ed Helms is at least 4 inches taller then him, and here
Click Here
with 6'1" Barack Obama at 1:15, Obama is 3-4 inches taller than him...
Rob can you explain this, cause i might be wrong but even with some footwear differences it still seems to me that he's barely 5'10 1/2".
Editor Rob: on ground like that, it's really hard to say much about height.
HonestSlovene
said on 27/Jan/17
6'0" is such a nice round number plenty of 5'10" and 5'11" guys in the USA/UK who are near it try to claim it. I'd say 5'11.5"/182 cm is pretty much ok for him, could be only 5'11"/180 cm. Strongly doubt if he lost any height and if he did than he is no more than 5'11"/180cm
Flyin
said on 6/Dec/16
Could this height be a current with maybe a 184/6'0.25 peak height.
183cmAriel
said on 7/Nov/16
i LOL'ed hard at him being 5'5 claim
D
said on 20/Sep/16
Still wakes at 1.83-4 for sure
what!!!?!!!
said on 6/Sep/16
hahaha... saying bear is 5 ft 5 is so ridiculous.... It's easy to see that he is at the beginning of the tall zone
Idiots
said on 1/Aug/16
If he says 6ft he is 6ft your all idiots. Always downgrading height. CHRIS D no way on hell he is 5ft 5.
Strong 5ft9
said on 8/Jun/16
Has the face of a 5'8 man, but somehow seems to be a lot taller than that.
MD
said on 3/Nov/15
@MCS mbe,
I've seen pictures from the event. Apart from the poor angles, the prince has a very clear footwear advantage with heeled shoes versus Bear's very flat Adidas. I've argued a shorter listing for this guy, but you honestly can't tell much from pictures from that particular event, at least the one's I've seen.
Big C
said on 1/Nov/15
@Nenninn I doubt it, more like someone pretending to be him.
MCS mbe
said on 20/Oct/15
Here's Bear with Prince William in the Daily Mail today, Wills is 6'3" Bear is more than 3" shorter!
Chris d
said on 24/Aug/15
Just seen him next to Miranda; she's 6'1.. No way he's anything above 5'5!!
MD
said on 11/Jun/15
Not sure why all of my pictures were pruned. Anyway, with 5'11.5" Jimmy Fallon - who has a footwear advantage, but not ridiculously so:
Click Here
Click Here
With a 6'1.25" Prince Harry in which neither is standing at full height:
Click Here
No, he is not a single centimeter more than currently listed and likely less.
anon
said on 10/Jun/15
watch the his show which has channng tatum for reference there literally the same height, either channing needs to go down or he needs to go up.
Tymmo
said on 7/May/15
I'd say he is more around 179-180cm (5ft10.5 - 5ft11)
@Sonik you're probably 5ft10 and he's 5ft11 lmao
Nenninn
said on 3/Mar/15
Hey, is that really Bear Grylls commenting xD. awesome
Shivam
said on 1/Feb/15
I really appreciate Bear for the great courage and extreme knowledge about different situations , he has.
I am 5.9' nd feel he is almost 6.0 feet.
Chris
said on 3/Oct/14
I went to a big public event where Bear was there. He was about 2 inches shorter than David Cameron (6 foot). Possibly more. Kate Middleton (5'8) was also taller than him - but she was in heels. I'd seriously say he's around 5'9 or 5'10. Certainly no more.
Chris
said on 3/Oct/14
Bear is shorter than he looks. He's like me in build - long limbs, broad, thin. People assume I'm taller than I am as well.
Brett
said on 11/Aug/14
Rob, long time... I just watched him with Channing Tatum in some special celebrity man vs wild episode...he's probably 2-3 inches shorter than Tatum whoes meant to be 6'1"...I think his probably a new aged Schwarzenegger :)
AX
said on 29/Dec/13
Hi insnt more than 6 feet, because i m tall 6'2 and i've seen him.
P. S. Im 16 years old
cole
said on 11/Dec/13
Could be anywhere in the 180-182 cm range.
Jack
said on 25/May/13
He always gives the impression of quite a tall guy, his spectacular build might help him in this department
Tinku
said on 21/May/13
I think he is 5'11
Subarugirl1971
said on 29/Jan/13
Have met I'm on numerous occasions. I'm 5'10 and a half and he is taller than me.
anu
said on 6/Oct/12
what ever his height,he is a super man forever.
Bear
said on 21/Aug/12
I used to be six foot until I broke my back!
Jake: 1.82 m-- 1.83 m-- 1.84 m
said on 7/Jun/12
181-182 cm, no more than that.
LJ
said on 20/Jan/12
Looks 6'0 to me.
Rahul
said on 14/Jan/12
I DON'T THINK THAT I SHOULD COMMENT ABOUT HIS HEIGHT BECAUSE HE IS MUCH EXPERIENCED THAN ME AND I HAVE TO LEARN TOO MUCH FROM HIM OR FROM HIS SHOW " MAN VS. WILD ". HE IS MY MASTER.
martyn
said on 6/Jan/12
seen him with johnathon ross and he looks small but hes 5.11. johnathon ross is taller than you think lol
Stella
said on 5/Jan/12
Who cares how tall or short he is .I'm an armchair adventurer days, and I enjoyed every Minuit of this programme. I thought he was very supportive for Miranda and Jonathan Ross, and he looked as though he was enjoying himself in the process. I loved it. Let's have more Bear.
nomie
said on 26/Dec/11
am watching bear with miranda hart on weekend with. had too google it, as miranda drawves bear. could not beleive he is supposed to be 6', and she only 6'1'', there gotta be 5 inches between them at least
melb
said on 26/Dec/11
Not a chance he's anywhere near 6ft. Have just seen the Ch4 special with Bear and Miranda Hart (comedienne) in the Swiss alps. She's 6ft 1" and she looks AT LEAST 5/6 inches taller than him !!
alan
said on 24/Nov/11
5,10.5 - 6
Wolf
said on 9/Nov/11
Legend! In one of his show (Man vs.Wild) he said he is about 180cm, so 183cm can be.
MD
said on 15/Sep/11
Bear was on Late Night with Jimmy Fallon last night, and Jimmy had a little over an inch on Bear. Jimmy had on dress shoes and Bear tennis shoes, so either Jimmy should be upgraded back to 6'0" or Bear should have just a bit shaved off.
adz
said on 5/Aug/11
Looked 6ft against Jonathon Ross on his chat show a couple years ago.
SAK
said on 21/Jul/11
The pics posted by MD have changed my mind, I don't think Grylls is 6ft. He is looks 5ft9/5ft10 next to Harry(6ft1.5/187cm). However I see he is slouching, but still I would peg him at 5ft1(180cm) , maybe he was 6ft0 before his tragic accident that gloat him some height.
perdy
said on 21/Jun/11
you guys are nuts he looks small next to harry in the pics posted by MD!! If he was 6ft or 5'11 he would look closer to harry in height. he looks to me slightly more than 5'9
Conor
said on 13/Jun/11
I'm actually shocked, I remember Bear saying he was 6,6 in an episode of Born Survivor! You are all saying he's really tall and stuff at 5,11? I'm 16 and stand at around 5,11 or 6 foot. Looking down on BEAR GRYLLS..COOL!
jake
said on 7/Jun/11
Maybe a strong 5' 11", 181 cm is my guess.
Zach H
said on 15/May/11
I always thought he was more 5 ft 11 in or so.....but i may be wrong
Anonymous
said on 29/Mar/11
More like 5'11 tops.
MD
said on 11/Feb/11
Bear with 6'2"ish Prince Harry:
Click Here
Click Here
Obviously, not the best pictures because Bear is slouching in both, but 6'0" is the absolute top of the scale, here.
Soviet_Rebel
said on 10/Feb/11
he's tall. looks a legit strong 6 ft (183cm) to me
Hassan Ullah Shah
said on 24/Jan/11
he is an excellent man with very strong wil power keep it up
Ian Williams
said on 23/Nov/10
I have meant him he is about 5ft 8 inches tall, light but reasonable strong build.In real life he is un assuming , friendly and very focused when he wants to be. In Australia Grant of Sunrise channel 7 is his closest match
TheVerve
said on 30/Oct/10
He looks like a classic 5ft11 - 6ft guy to me, just like my dad.
Ian
said on 21/May/09
He was on Justin Lee Collins show, looks every bit 6ft certainly not 5ft9.
Anonymous
said on 21/May/09
He really doesn't look 6 ft but if you have seen his episodes in the French Foreign Legion he does look surprisingly tall next to the other recruits and barefoot, so I think hes a legit 6 ft
By the way i truly recommend the Legion show, fantastic entertainment
bigd
said on 21/May/09
well, "bear" you have it. He's six foot. nuff said
Bear Grylls
said on 7/May/09
I am Six Feet mates.
Imiliano
said on 28/Apr/09
Rob - what happened to the comment I made on Bear?
[Editor Rob: I'm not sure, try again.]
Mark
said on 23/Apr/09
He probably gave a ballpark figure for his height. Someone who is in the 5'11 range would just say "6 feet" because it's easier. I always thought of him in the 5'10-5'11 range anyhow though he does tend to sloach and crawl a lot in his shows. In one episode he was measuring out a vine in increments with his armspan which he said was exactly 6 feet. Many people's armspans tend to be a bit longer then their actual height.
Vibram
said on 16/Apr/09
Do you think he has short legs and long torso? I get that 5ft10'ish impression when IRL he probably is 6ft or hair under.
Alternateuniverse
said on 9/Apr/09
6'0 seems right, but more like 5-11.5. He does give an illusion of bein two or three inches shorter.
chris175
said on 7/Apr/09
thanks for putting up bear grylls rob, i believe his 6-0 claim, possibly 5-11.5 at his lowest. 5-9 claims are rediculous when he stands almost the same height as jonathan ross.
Jim
said on 2/Apr/09
J
I agree
No offense to Bear I love his show I get a big kick out of watching him. But seeing many episodes I figured he was about 5-9. Maybe it has something to do with proportions and not seeing anyone else around him...or because he is so agile you figure only a shorter guy could move so effortlessly like he does.
J
said on 28/Mar/09
Wow he really doesnt look that tall on T.V. i would have gussed around 5'9-5'10. I gusses its just that there no other humans to compare his height to on man vs wild lol.
Maribel
said on 20/Mar/09
I think he's 5-11 barefeet, 6'0 in shoes.
Forrest 6'1.5
said on 20/Mar/09
I could buy 6'0 but no taller. He really doesnt look tall on the show and ive seen 10+ episodes
MD
said on 11/Mar/09
I take it you're being sarcastic, anon, because everyone knows some of the recent controvesy surrounding the show.
Ian
said on 11/Mar/09
I figured 6ft1 from just looking at him for some reason.
Anonymous
said on 11/Mar/09
I never thought he'd be that tall, always took him for an average height guy, at least that's what he looked like on his show.
But he does look kind of tall compared to the later posted Conan vid and other talk show hosts. weird.
anon
said on 11/Mar/09
this is bear grylls people. he no lie. he's a real man.
Vibram
said on 10/Mar/09
He does look about 180cm / 5ft11 in his survival programs.
The Horse of FUNK
said on 10/Mar/09
I get this feeling that he and Gerard Butler would be awfully close in height.
The Horse of FUNK
said on 10/Mar/09
"Forrest 6'1.5 says on 9/Mar/09
He doesnt even look 6'0 let alone 6'3""
What drugs are you on? Watch this video and then tell me he 'doesn't even look 6'0"'.
Click Here
I think he's taller than 6'0", but isn't stressed about his height and just says 6-feet for a simple answer. Because if he's not even 6-feet, then by god that's the tallest freaking average height guy I've ever seen. When I first saw him on TV I figured him for 6'1" - 6'3".
Anon.
said on 9/Mar/09
6-0 makes sense, that's what I would have guessed. along the lines of adventure tv, anyone know how tall Phil Koeghan (Amazing Race) is?
Forrest 6'1.5
said on 9/Mar/09
He doesnt even look 6'0 let alone 6'3
Real
said on 8/Mar/09
Lindsay, because most celebs are short. lol
Maribel
said on 6/Mar/09
I would have guessed 5'10-5'11.
Anonymous
said on 5/Mar/09
He does look about 6'0
Ed(1)
said on 4/Mar/09
That's cool Rob, Bear finally got a page!
Yeah 6ft sounds pretty accurate, he definitely has that slightly above average look to him. If I didn't see the quote from him, I would have guessed 5ft11-6ft, and I'm guessing 175 lbs or so.
Me
said on 4/Mar/09
Oh, and I should say that Ross is listed as 6 ft 1.5.
MD
said on 3/Mar/09
He really doesn't look that tall; his proportions looks very average. But, I've never seen him with someone of known height to compare him with.
Lindsay
said on 3/Mar/09
why does everyone think all celebrities are short? just because Tom Cruise.
Me
said on 3/Mar/09
Always looked tallish to me. On Jonathan Ross looked a similar height to Ross, maybe an inch shorter.
Anonymous
said on 2/Mar/09
hey i just watched man vs wild yesterday and was measuring the distance down a cliff with a rope comparing the distance with his height or something and he said he was 6'3
ZAQ
said on 2/Mar/09
wow i didnt even think he was this tall rob
on tv he looked no more than 5'9