Becky Lynch's Height
5ft 5 ¼ (165.7 cm)
Rebecca Quin is an Irish professional wrestler, who wrestles under the ring name Becky Lynch.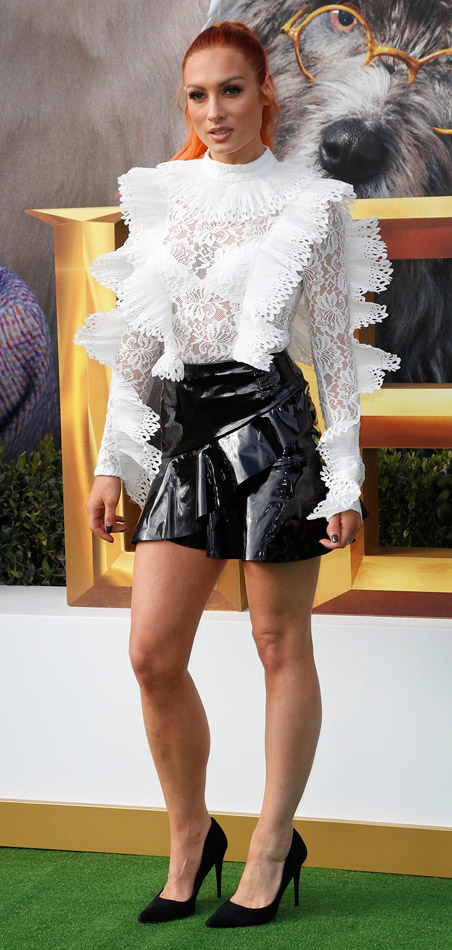 Photo by kathclick/BigStock.com
You May Be Interested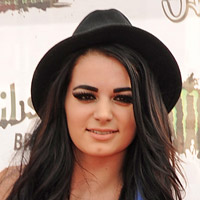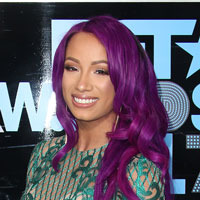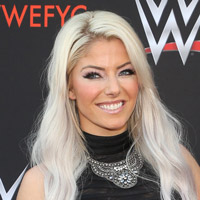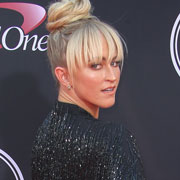 Add a Comment
20 comments
Average Guess (27 Votes)
5ft 5.15in (165.5cm)
Chaos Control 6'2.5
said on 12/Mar/21
Strong 5'5
J2Frenzy
said on 18/Nov/20
If they're 3 inch heels she must have TINY feet
Kevoz
said on 15/Nov/20
Would those heels be considered 3 inch or 4 inch?

Editor Rob
they'd be advertised as 4 or 4.5 inch heels, but give just a fraction over 3 inches
Kevoz
said on 14/Nov/20
what height does she stand with those heels?

Editor Rob
might measure near 5ft 8.5 in them
Christian 6'5 3/8"
said on 4/Oct/20
I wouldn't put her below 5'5", although she can seem under it in some pics.
Hayden
said on 2/Sep/20
I'm guessing more like 5'4, 5'4.5 tops.
Christian 6'5 3/8"
said on 8/Dec/19
Looks more 5'5" next to Seth Rollins, even with some footwear advantage.
Click Here
Roderick
said on 27/Nov/19
5'5" is accurate
TheBat
said on 23/Nov/19
5'5.25" is possible.
Christian 6'5 3/8"
said on 29/Aug/19
@tony
She could be 1/4" taller than Rousey but no more than that.
tony t.
said on 29/Mar/19
Her and Rhonda Rousey are about as close to the same height as Ambrose and Rollins. Barely noticeable difference.
tree
said on 10/Mar/19
Asuka looks to tall with Sheamus to be 5ft2,looks more 5ft3
Click Here
Christian 6'5 3/8"
said on 1/Mar/19
@Rob
The problem with those pics, is that we don't know either of their footwear in the first pic, and we can't see Charlotte's footwear in the second. There are just too many pics indicating that she's 5'8" than 5'9", including with AJ Styles, Ric Flair, Nia Jax, John Cena, Triple H, Ronda Rousey, and the list goes on. I haven't seen one good quality pic where she looks as tall as 5'9". Even next to people like Becky Lynch and Sasha Banks, assuming they're 5'5.5" and 5'4" as listed (even though I think both are a half inch shorter than that) Charlotte looks 5'8.5"
Christian 6'5 3/8
said on 28/Feb/19
@Rob
Charlotte seems to be the most overlisted female wrestler here. Her 5'9" listing doesn't match up with anyone. She looks max 5'8.5" basing on most of your other female wrestlers' listings here, even though she's just 5'8" IMO. There are even pics of her looking almost 3 inches shorter than 5'10" listed Nia Jax.
Nik
said on 26/Feb/19
She really does light up celebheights!
tree
said on 26/Feb/19
Akusa?lol

Editor Rob
Well Asuka ;)
Click Here
I've not seen that full clip of them, but she can look about 5ft 2 there with Bayley
tree
said on 24/Feb/19
Asuka is 160,looked it with Sasha who looked 163 with Ronda Rousey
When wrestlers are very close it is the best for comparison,no room for errors that the camera angles can create.
Click Here
Rob i am right that Asuka is 160 with Sasha or angles can still do tricks when 2 are so close?
That would make Becky 166
Click Here
Click Here
Click Here

Editor Rob
Akusa can look in 5ft 2-3 range, though I haven't looked much at her
Christian 6'5 3/8"
said on 16/Feb/19
She seemed no taller than 5'5" listed Ronda Rousey and also looks 3 inches shorter than 5'8" Charlotte Flair. 5'5" would be a better listing IMO.
K123
said on 15/Feb/19
This really shocked me..Rob usually lists wrestlers 1 inch over their real heights but this is way off.she is no more than 5'4 for sure..may be even lesser..I can bet my life.just Google jinder Mahal Becky lynch..there Is more than 1 foot between them barefoot..and jinder is no more than 6'4..please have a look
Sandy Cowell
said on 13/Feb/19
These wrestling girls don't exactly have to be six-footers in order to pursue the sort of career usually associated with big, burly men, so I've noticed!
They also have a tendency to be extremely pretty and feminine-looking, gorgeous in fact!
Becky looks like a glamour model!
Five Five point Five! 😉👗👸