Alexa Bliss Height
5ft 0 (152.4 cm)
American professional wrestler who wrestles in the WWE. She once said
"I'm 5ft, I've got a thick body, I love it. I'm curvy, I'm strong."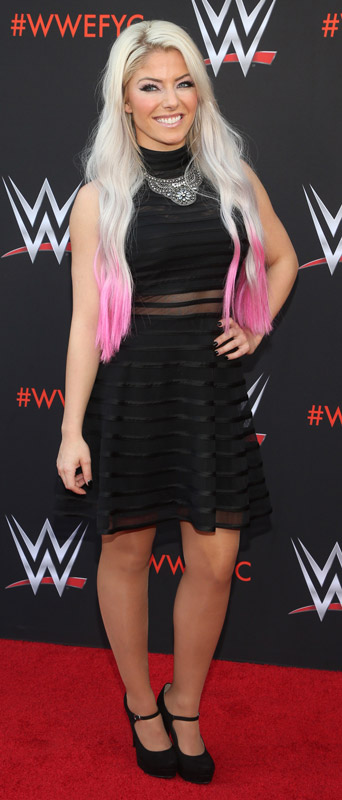 Photos by PR Photos
You May Be Interested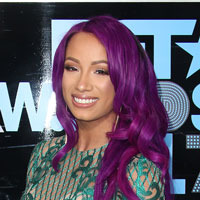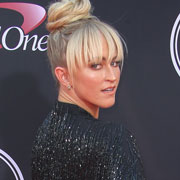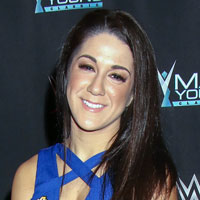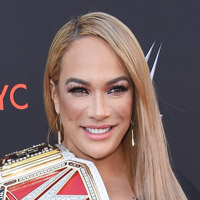 Add a Comment
60 comments
Average Guess (91 Votes)
5ft 0.3in (153.2cm)
Leesheff85
said on 17/Sep/20
It's ok julian most wouldn't have got that joke
6'3 Julian
said on 16/Sep/20
I can't read sarcasm when it's written down. Sorry for missing your joke.
Leesheff85
said on 15/Sep/20
Cant sense my sarcasm julian? I call myself knee high to a grasshopper sometimes or if I can think of something smaller than a grasshopper I use that
6'3 Julian
said on 14/Sep/20
@Leesheff85 I'm not 250! I'm 210, give or take. Knee high to a grasshopper is a saying where I live. It's used to describe people who aren't very tall
Leesheff85
said on 14/Sep/20
As opposed to you, knee high to a giraffe and 250lbs I'm guessing 😀
6'3 Julian
said on 18/Aug/20
I think she's about knee high to a grasshopper and 40ish pounds
Estim8r
said on 2/Jul/20
What does that make Nikki Cross? 4'10?
Christian 6'5 3/8"
said on 15/Mar/20
@TheBat
Maybe somewhere around 5'9"-5'10". I'm glad that he's now used in a major storyline with Rollins, since he's been underrated for years.
Littlelee5ft6
said on 5/Mar/20
Maybe add alicia fox to the wrestling divas page rob??
antonella
said on 17/Jan/20
158 cm
TheBat
said on 23/Dec/19
@Christian
Yeah I definitely knew he wasn't 5'11". Aleister had a clear advantage over Buddy, I'm guessing somewhere in the 5'9" range from the photos I've seen.
Christian 6'5 3/8"
said on 23/Dec/19
@TheBat
I'm not too familiar with his height yet, but he's certainly not his billed 5'11", as he was clearly shorter than legit solid 5'11" Aleister Black.
TheBat
said on 24/Nov/19
Anyone know how tall her fiancé Buddy Murphy is? He's billed at 5'11" but doesn't look near it.
TheBat
said on 23/Nov/19
5'0" flat is perfect. I'd easily tower over her if I met her.
Littlelee5ft6
said on 29/May/19
And becki lynch towers over her at only 5ft 5.5
Littlelee5ft6
said on 29/May/19
If alexa is 5ft then how tall is nicki cross Rob? She's listed 5ft 2 but looks shorter than alexa to me

Editor Rob
Yeah 4ft 11 might be more apt for Cross
Nik
said on 21/May/19
She is nice and honest!
tree
said on 6/Mar/19
I did not say she is 5ft2,but it always looks less then 2 inch.
She is 5ft and a half,Mickey shrunk or both
Click Here
Click Here
Click Here
Christian 6'5 3/8"
said on 24/Feb/19
@tree
There is no way she's 5'2" when she admits to being 5'0" and WWE bills her at 5'1".
tree
said on 23/Feb/19
Yes but no way there is 2 inch,how?
Click Here

Editor Rob
for me it could be anywhere between 1 to 2.
tree
said on 22/Feb/19
Click Here
Looked taller then 5ft2 here

Editor Rob
She was shorter than mickie james surely.
mohammad
said on 25/Jan/19
Five Feet Flat !
LDS
said on 1/Nov/18
@ Christian. As I say I hadn't checked them all but I think it does work out for a fair few of them. Nia Jax being billed at 6 foot does make me laugh though, if they're that desperate to have a 6 foot + dominant woman wrestler then just hire one, there's a couple of them knocking round in the indies.
Christian 6'5 3/8"
said on 14/Oct/18
@LDS
That's not always true. 5'10" Nia Jax is billed 6'0" and 5'5" Ronda Rousey is billed 5'7". Also, 5'9" for Charlotte is very hard to believe, based on her looking 5'8" with so many people.
LDS
said on 13/Oct/18
I think the WWE women's division is quite easy to get accurate heights for. Admittedly I've not looked at them all but in most cases I think it's just a case of taking 1 inch from their billed heights and you end up with their actual height. Doing this would leave you with 5 foot for Alexa, 5 foot 4 for Sasha, 5 foot 9 for Charlotte etc which all look about right to me.
As for the men some of those are massively overbilled.
Billly121
said on 1/Sep/18
Hey Rob Which Bella is taller Nikki or Brie?
Billly121
said on 1/Sep/18
I think Alexa is taller than Mickie Jame
Littlelee168cm
said on 17/Aug/18
Rob why are her and mickie James the same height in videos when both in similar shoes? Could mickie be closer to 5 ft?

Editor Rob
There might only be an inch between them.
Littlelee168cm
said on 15/Aug/18
Even though Alicia fox is listed 5ft 9 everywhere that can't be right can it?
Littlelee168cm
said on 15/Aug/18
Rob do you think alexa bliss is a full 7 inches shorter than alicia fox in videos together or is the height gap a bit smaller?

Editor Rob
I'd say at least 7 inches
JJStyles
said on 25/Feb/18
Rob add nia jax
Sarah
said on 7/Feb/18
Looks about 5'0".
Logan
said on 4/Feb/18
Hey Rob can you add Nia Jax, I wonder how tall she is. I think she is around 5'10"
Boba Fett
said on 25/Jan/18
Wonder how tall Asuka is, there isn't much of a difference in height between Alexa and her. 5'2" - 5'3", maybe?
JJStyles
said on 14/Jan/18
nah she is less than 4'10 she's in her 4's i believe
Anonymous
said on 7/Jan/18
ARon
NO disrespect she is to my opinion less than 4 feet 10
JJStyles
said on 3/Jan/18
to me she looks 4'10 XD
Cliff
said on 26/Nov/17
That should read "in which SHE claimed" below.
I mistakenly entered "you."
Cliff
said on 25/Nov/17
Hey Rob, it looks like her best pal, Nia Jaxx, gave an interview today in which you claimed that Alexa is 4ft11 in a fan Q&A with an Australian TV channel. Here's the link:
Click Here
She later tweeted after fans deluged her with comments on Alexa's height:
"Had fun with the @9Gofan answering questions! Yes @ AlexaBliss_WWE is 4'11
don't let her fool you, the hair gives her another inch."
Boba Fett
said on 21/Nov/17
5 feet is right on the money. Alexa also said she was 5 feet tall on Jericho's podcast awhile back.
Deep
said on 21/Nov/17
After seeing her I feel like I'm giant to her.My height is 184 cms, this isn't that tall for a man But I'm happy with it.
FrankR1
said on 20/Nov/17
Numerous WWE sources list her as 5'1". I don't know why they would bother to embellish her height an extra inch when she's only 5 feet.
Sepanta
said on 20/Jul/17
Alexa's listing 5 feet sounds right but I have a list for other women's division wrestlers:
Natalya: 5'3(160)(maybe shorter)
Nia Jax: 5'10(178)
Sasha Banks: 5'3(160)
Charlotte: 5'8(173)
Nikki Bella: 5'5(165)
Bayley: 5'5.5(166)
Lana: 5'4.5-5'5(164-165)
As you see we can decrease 2 inches of most wrestlers' heights to find out their actuall heights
even
said on 17/Jul/17
she is 5 feet tall and 100 pounds
Eric
said on 11/Jul/17
I am a man, my height is 5ft 9.7 in (177 cm) so I guess her height is 5ft 0.75 in (154 cm). She is taller than my shoulder about 7 cm.
Nik
said on 6/Jul/17
@ heightchecker34
Nice comment!
Kl
said on 22/Apr/17
I wish I I taller then her my height 4ft 8in 1.43m tall my neice 13 years old is taller then me
Taaha
said on 19/Apr/17
I'm 13 years old and I'm 8 inches taller than alexa bliss and I'm 5'8
Sandy Cowell
said on 5/Apr/17
@ heightchecker34 - I enjoyed your beautiful and encouraging comment about Alexa! 👏
heightchecker34
said on 5/Apr/17
Great addition Rob, yes she is the perfect example of a legit 5'0 girl! Even her shirt says "five feet of fury". She does look a couple inches shorter than 5'2 Mickie James during their partnership and a few years ago, there was a picture with 5'1 AJ Lee and 4'11 ring announcer JoJo, she does look right between their heights. Good to see her height is not a issue in WWE, and she has finally embraced it as she used to have body issues (severe eating disorder that landed her on death's doorstep and multiple hospital visits) and wished she as a 5'8 skinny model. She has made amazing strides in her short time with WWE, and I love her character.... keep it at, Little Miss Bliss!
Theo
said on 16/Mar/17
Only 5ft? She looks only slightly shorter than, Mickie James, maybe those 2 inches are stretching a bit.
Sandy Cowell
said on 12/Mar/17
When you look at the thumbnail picture, you don't think for one minute that you're staring at a wrestler!
She must be an enterprising girl as the odds are rather stacked against her! She's only 5ft but has persevered in building her body into a healthy, muscle-bound, compact little machine! That takes immense dedication! How very impressive she is and she shows the young girls that well-built can be pretty and sexy too!
I'll give this young lady an admirable 5ft of determination and a huge pat on her little blonde head!
Nik
said on 11/Mar/17
@James B
Bruno Mars' page paints a different picture.
Keanu
said on 7/Mar/17
lol just because men don't have height as a superficial criterion for attraction doesn't mean they aren't shallow and picky
men are attracted to other physical characteristics
and not all women are shallow and picky
Jay
said on 7/Mar/17
I love her even more for saying that. 5ft hottie!
Nik
said on 7/Mar/17
@Wrs567
Go and pay a visit to Bruno Mars' page then.
Wrs567
said on 6/Mar/17
James, It's because most men aren't shallow and picky like women
James B
said on 5/Mar/17
Unlike men women can have appeal at any height it seems
Sammy Derrick
said on 4/Mar/17
She's so beautiful!!!" I'm 5ft, I've got a thick body, I love it. I'm curvy, I'm strong."She took the words right out of my mouth!!!
Betah1
said on 3/Mar/17
Yeah, she does look 5 ft tall
I think Its OK for a diva, though there is Nía JaX who is billed 6 ft tall but I think she is 5'11" max