Nia Jax's Height
5ft 10 (177.8 cm)
Savelina Fanene is an Australian-American wrestler, billed by the WWE as standing a towering 6 feet tall.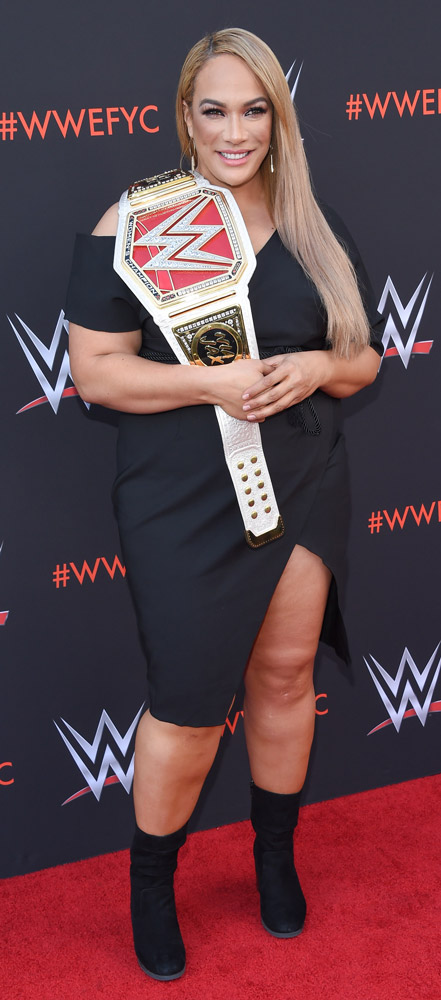 Photos by PR Photos
You May Be Interested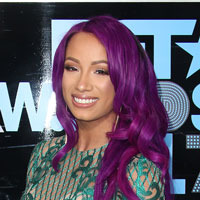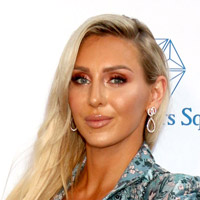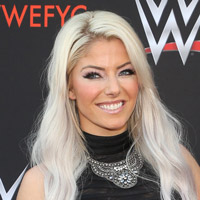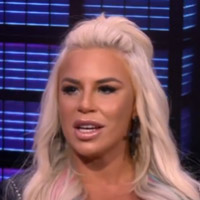 Add a Comment
31 comments
Average Guess (46 Votes)
5ft 10.41in (178.8cm)
Priscila
said on 30/Dec/19
@editorrob she's needs an upgrade.
She's 5'11
TheBat
said on 15/Dec/19
5'10.5" at max. This listing is spot on for Nia.
Linke
said on 8/Dec/19
5'10.5 imo and 235-245 lbs
Nik Ashton
said on 17/Oct/19
Her WWE billing is fascinating!
Chris Junior Hernandez 1990
said on 16/Oct/19
Her plump build makes her look 5'8 standing alone.
Bsjdhifn
said on 11/Mar/19
All these 5'9 and under 5'10 claims are wrong. She's minimum 5'10.5"
Divalovro
said on 27/Feb/19
183cm I would say strongly. Not 5ft10, if so then Charlotte is around 5ft7.5. I highly doubt that though
Christian 6'5 3/8"
said on 1/Feb/19
She may be a fraction under 5'10", now that she stood with Dean Ambrose who's more 6'0.25" IMO than his 6'0.75" listing.
Buttercup Dickerson
said on 30/Jan/19
Nia facing off with 6ft/6ft1 Dean Ambrose -
Click Here
burnitdownhomies
said on 29/Jan/19
Didn't really look too much shorter than 6'4 Randy Orton.
RP
said on 17/Nov/18
Rob, I've heard she was right at 6'0" in basketball sneakers? Possibly a 5'10.5" person who stands like 5'11.75" in basketball sneakers?

Editor Rob
There is a chance she could have measured close to 6ft in a Air Jordan.
Littlelee168cm
said on 13/Nov/18
Rob how tall would tamina snuka be? I've seen 5ft 9 listings but there's more than 1 inch between her and nia

Editor Rob
5ft 9 looks too high, at least an inch less than that.
Njdudbd
said on 15/Jul/18
She's 5'11.5"- 6'0" around 245 lbs. She looks a couple inches shorter than hhh and rock in pictures together.
Christian 6'5 3/8"
said on 30/Jun/18
@6'1QM6'1
She has more than just 3 inches on Rousey. What pic did you get that from?
QM6'1QM
said on 29/Jun/18
3 inches taller than Ronda Rousey (legit 5'6.25-5").
Jayofficial
said on 25/Jun/18
She's at least 5'11. She is 4 inches taller than Lana who is 5'7.
khaled taban
said on 8/Jun/18
She is not even 5'10" to me she looks around 5'9" or 5'9.5"
SD(172cm)
said on 7/Jun/18
Nia Jax is very beautiful and tall,I guess being German and Samoan has it's advantages look at her hands and her face,she obviously has a large proportions...I'd guess close to 5'11
JJ Shields
said on 5/Jun/18
i think it would be better and easier if you just measure celebrities. but any thoughts?

Editor Rob
I'm not sure many would agree to that.
JJ Shields
said on 5/Jun/18
I Knew she wasn't 6 feet.
Tunman
said on 5/Jun/18
She looks fairly taller than most female wrestlers,well Charlotte and Maryse won't be too small next to her but still she would look clearly smaller if ever compared to say John Cena,just nowhere near 6'.Could have understood a near 5'11 guess though.
Voltaire
said on 4/Jun/18
Rob's estimation seems accurate to me. WWE loves to inflate height by 2-4 inches, it's pathetic.
Doink
said on 4/Jun/18
Listed at 6-0 when she played HS basketball. Can't find a roster listing for her college basketball days but I'll keep looking.
Click Here
BURNITDOWN 2K95
said on 4/Jun/18
@MJKoP She's billed by wwe at an astonishing 272lbs which is hard to believe in itself.
Adam Scherr
said on 4/Jun/18
Then is Enzo Amore 5 ft 8 ?

Editor Rob
I'm not sure Enzo looks ever as short as that.
Greg
said on 3/Jun/18
I'm shocked to hear she's only 5'10, could have sworn she was a legit 6'0 she always appeared to be a good amount taller then Kurt angle who's 5'9.5" I would have pegged her 5'11.5-6'0" the other divas must be really short because she always towered over everyone.
MSJC
said on 3/Jun/18
From what i've seen there isn't a whole lot of difference between Nia and Charlotte, both are definitely strong 5'9/10 women, i'd probably give Nia the edge though, a smidge over 5'10 possibly.
Koushiro
said on 1/Jun/18
Most of the other female wrestlers are much shorter so it's easy to fool the untrained eye she's 6 feet but we know better ;)
MJKoP
said on 1/Jun/18
How about her weight? She's listed as 240lbs(along with the six feet).

Editor Rob
I'm sure she is somewhere in that weight range.
Tio Shark
said on 1/Jun/18
Shocking ,I tought she was 5'11
Christian-6'5 3/8"
said on 1/Jun/18
I think 5'10" is about accurate.