Ben Shephard's Height
5ft 9 ½ (176.5 cm)
British TV presenter who has presented GMTV, Good Morning Britain and numerous other shows. When someone suggest on Twitter that Ben was 5ft 9, he replied
"5'9!!! How very dare you?! I'm 5'9+1/2 that's a very important half inch!!!"
, although in the daily mail he was quoted saying that a misconception about him was he was short and
"People meet me and always say, 'You're much taller than I expected.' I'm 5ft 10 1/2. The half's very important!"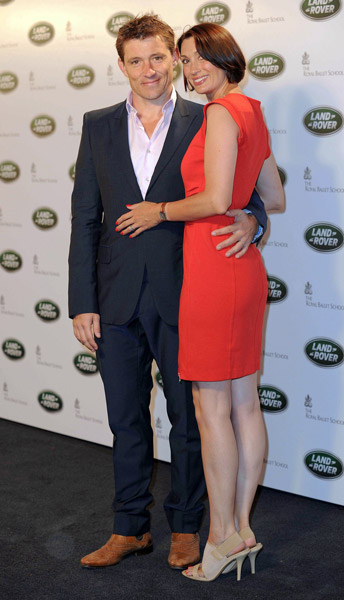 Photos by PR Photos
You May Be Interested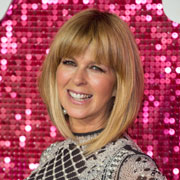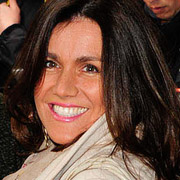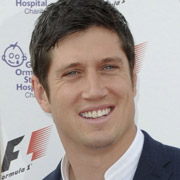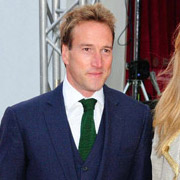 Add a Comment
16 comments
Average Guess (17 Votes)
5ft 9.19in (175.7cm)
pov
said on 9/Mar/20
Rob, I literally just saw him in a Marylebone hotel, he is 5"8.5 max. He's probably around 5"9 in shoes. I'm 6"0.5 barefoot and he was just below my eyebrows. I think you've listed his shoes height. Looked 174cm to me, probably around 175/176cm with shoes.
Nik Ashton
said on 3/Feb/20
@ SAK - He may be claiming his shoe height!
SAK
said on 1/Feb/20
He said he was 5'10.5" on GMB.
Claiming 1" higher than actual height is reasonable. Claiming 2" or more, then its a bit of a stretch.
Miss Sandy Cowell
said on 11/Dec/19
🕯️🎂📺🎁 Happy Birthday Ben! 🎁📺🎂🕯️
Well, well, Ben turns 45 years old today! Here's wishing him a fantastic day!
5ft9.5. 😁👍
🕯️🎂📺🎁🕯️🎂📺🎁🕯️🎂📺🎁🕯️🎂📺🎁
Nik
said on 30/Sep/19
Rob's given him his treasured half!
Nik Ashton
said on 31/Jul/19
He is on the high side of average!
Miss Sandy Cowell
said on 15/May/19
Oh, nice one - Ben IS here! I've been getting into his show 'Tipping Point' lately, something I used to watch with my boyfriend Jim. Anything with questions appeals to me, and this one has loads of them, with the choice of three options to choose from, only one of which is correct.
Yes, Ben looks a little taller than the host of the following show, 'The Chase', which is Bradley Walsh, who is 5ft8.5, and two of his 'Chasers' are enormous, what with 6ft6.25 Mark Labbett and Shaun Wallace, who is around the 6ft3 mark. The host either makes or breaks the show, and Ben's got my attention well and truly, but he's not as funny as Brad, or Chris (Millionaire) Tarrant.
👀📺
As for his height, I won't forget the half-inch, Ben! Plus, of course, the 5ft9...
😉👍
MaskDeMasque
said on 15/Jul/18
Proof that a solid 5'9 is perfectly average. He looks 5'9.5 in that Renner pic. The vast majority of guys his height would claim 5'10, so i think being more honest only helps us 5'9ers in the long run :)
John
said on 30/Jul/17
hm a tad less than I thought he was, eventhough he isn't really tall I thought he may have scrapped a 5'10
Mark(5'9.5")
said on 24/Jul/17
His 5'10" claim isn't terrible. Rob, Google listed this dude at 6'4"!!
I feel like I need to meet this guy one day 😂😂🤢🤢🎇🎇🌈🌈☄️☄️
Silver Surfer
said on 24/Jan/17
Click Here
With Jeremy Renner, looks taller than him.
matt
said on 3/Nov/16
Rob, How tall would you estimate his wife?
Editor Rob: it's possible she is close to 5ft 6
120
said on 31/Oct/15
Ok, shoe height definitely makes sense.
Big C
said on 31/Oct/15
But you have to admit Rob it is possible Ben could get just over 5ft 10 in shoes right? If he is just under 5ft 10 barefeet? It's like when I was 16 I was just over 6ft in shoes, 6ft 0.4-0.5, but barefeet I was 5ft 11 3/4 -5ft 11 7/8, weak 6ft, so it is possible that 5ft 10 1/2 could be his height in shoes?
[Editor Rob: yes he could be 5ft 10.5 in a shoe]
Big C
said on 30/Oct/15
Rob maybe the 5ft 10 and a half is a shoe height? But yeah Ben does look a weak 5ft 10, I always thought he looked that.
[Editor Rob:
He typed the 5ft 9.5 on his own twitter, so that's from his own fingers...it is always a possibility dailymail interviewer wrote the wrong number? It can happen sometimes.

but then, I've seen many celebrities on twitter give different heights themselves in different tweets.]
120
said on 29/Oct/15
How can you go from 5'9.5 to 5'10.5 lol. Damn, quite disappointed lol.