Kate Garraway's Height
5ft 2 ½ (158.8 cm)
British TV Presenter. In a 2004 Mirror article she said
"I'm only 5ft 3in tall"
, although in 2010 (Daily Mail) said
"Now people are wearing jeans of any shape, so I can start wearing them again. Not only are they comfortable, they're really flattering and make you look about six feet tall. As I'm only 5 ft 2ins, that's always a good thing"
and in a 2015 edition of the dailystar said
"I'm only 5ft 2in and I'm quite petite but it's not pretty when I'm without my clothes!"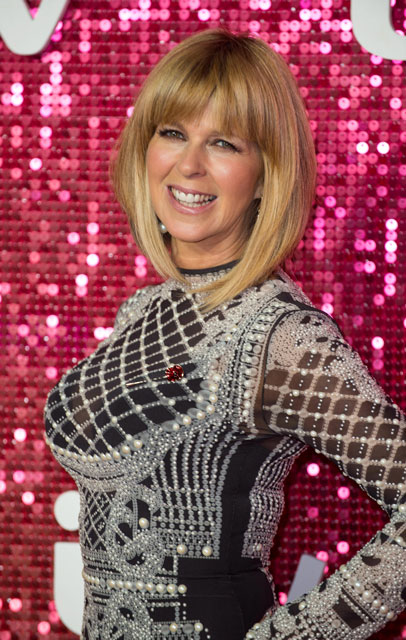 Photos by PR Photos
[What I dislike most about my appearance is that] I am 5ft 2in and I would like three or four inches on my legs, and three or four inches taken off my bum and thighs.
-- Daily Mail
You May Be Interested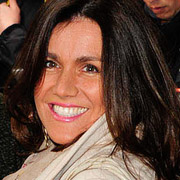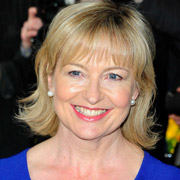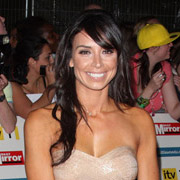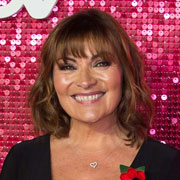 Add a Comment
20 comments
Average Guess (9 Votes)
5ft 2.39in (158.5cm)
Miss Sandy Cowell
said on 5/Jun/20
You and your husband are in my thoughts and prayers. I saw you on the news this evening and my heart goes out to you, Kate, to your kids and to husband Derek.
Here's wishing Derek a speedy recovery, and for Kate to have all the comfort and support she needs at this terrible time. XXX
5ft2.5 💝💐
Sandy A Cowell
said on 11/Apr/20
I'm so sorry to read that Kate's husband Derek is ill in hospital with the coronavirus. Kate has paid a heartfelt tribute of thanks to the dedicated work of the NHS.
I'd like to wish him a speedy recovery. Love and prayers to Kate and Derek and to everyone who is suffering at this terrible time. 💐XXX
Nik
said on 14/Dec/19
@ Heidi - That's interesting considering the fact that she has claimed to be 5'3" and 5'2"!
Miss Sandy Cowell
said on 7/Dec/19
Oh yes! Oh yes! I bet your mouths exploded with excitement when you ate those ice creams!
😋🍦😋🍦😋🍦😋🍦
5ft2.5, which clearly posed a problem in that Bush Tucker Trial.
Well done girl!
5ft2.5.
Miss Sandy Cowell
said on 17/Nov/19
But Kate - you don't wear an expensive outfit to any jungle, let alone THAT one! 😂😂😂...👗❌
Kate G gets five three.
Nik
said on 3/Nov/19
Her 5'2" claim is very interesting! 👌
Heidi
said on 23/Feb/17
Kate is taller than 5ft3
Sandy Cowell
said on 20/Feb/17
I thought Kate was at least 5ft4! As you only see her sitting down on her programme though, the truth can be quite a revelation!
And Kate - I don't believe you! I bet you look fantastic without your clothes! 👍
Lois Griffin
said on 10/Feb/17
5'2" for this broad.
Arch Stanton
said on 23/Aug/16
@Rob, Dan Lobb can look taller than 6'4,
Click Here
leaning with Adrian Chiles, I think he's claimed 6'6 somewhere. I would have thought maybe 6'5, looks taller than 6'4 flat to me anyway, though in one pic with Kate does't look 15 inches taller!. Another Dan, Dan Walker who claims 6'6, now he does look it, I guessed him at that seeing him with Thierry and a few others during Euro 2016!
Jon
said on 8/Aug/14
Rob, Have you seen much of Susanna Reid, How Tall would you guess her maybe 5'4?
[Editor Rob: she has a page
Here
, yes her own claim was 5ft 4]
Piers
said on 11/Jun/12
Forced to wear flat shoes because of a broken toe recently, and subsequently when stood next to Dan Lobb looked very small.She made a joke of it one morning tugging at his sleeve calling him dad. 5'2'' at very best.
Beck
said on 10/Jan/12
How tall do you think Dan Lobb is? He looks really tall next to her.
[Editor Rob: 6ft 4 maybe]
Piers
said on 1/May/08
She has 4, maximum 5 inches in this clip on Ben Shepherd (5'9'').At this, 5' 3'' is more than generous.Also, when on SCD, there was a brief clip of her standing in front of Penny Lancaster, who dwarfed Kate, though couldn't see footwear..
david
said on 24/Mar/08
after seeing her you tube presentation in platform shoes..she must be somewhere near 5 ' 5 in barefeet..because..she could dunk a basketball in those shoes
derrick
said on 17/Jan/08
She is very tall in her heels
Click Here
Adder
said on 26/Sep/07
I see that Kate is lined up for BBCs Strictly Come Dancing. Will be interesting to see her and tiny Kelly Brook stood next to fellow competitor Penny Lancaster who I've met and was the same height as me (6'5'') in her heels.
Adder
said on 13/Aug/07
I have stood close to Kate at a music festival and she is very tiny.She had flats on,and was constantly on tiptoes trying to see the bands playing.She would be nearer to 5'2'' than 5'3''.Very attractive lady.
Jack
said on 11/Aug/07
I shared a table with her at lunch a few years back. My impression was she was much taller. 5'6" or 7".
Clive
said on 17/Oct/06
Yeah,as I said in Penny Smith comment, she's tiny,but not afraid to admit it.