Bill Pullman's Height
6ft 1 (185.4 cm)
American actor best known for films such as Independence Day, While You Were Sleeping, Spaceballs, The Equalizer Malice, The Last Seduction, Lost Highway, Sleepless in Seattle and Zero Effect.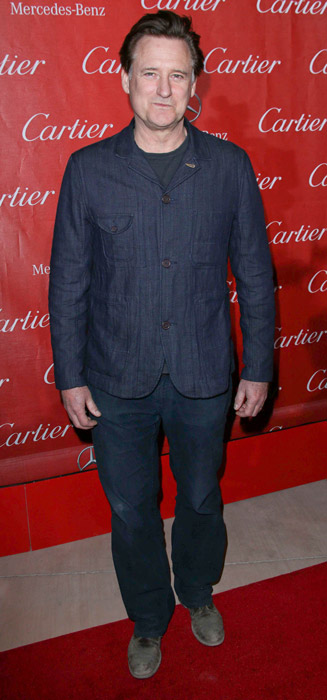 Photos by PR Photos
You May Be Interested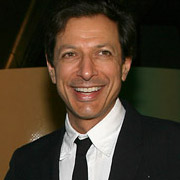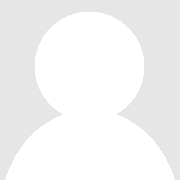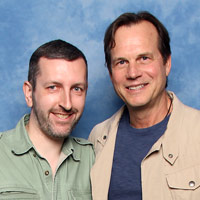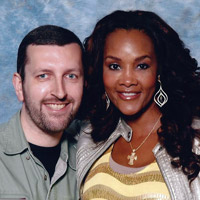 Add a Comment
104 comments
Average Guess (18 Votes)
6ft 1.22in (186cm)
Mightyman
said on 12/Feb/20
Saw him in a Play at the old Vic in London in 2019. Great play with Him and Sally Field. Afterwards went to the bar in the same building and Bill Pulman was there. I stood right next to him and he looked very tall easily 6'2. Don't know if he had lifts on but I doubt it. He's definitely not a small guy.
RichardSpain
said on 25/Jan/20
I agree with you Rob. Bill Pullman was between 185/186. A strong 6'1.
Miss Sandy Cowell
said on 17/Dec/19
🎁🎈🎊🎂 Happy Birthday Bill! 🎂🎊🎈🎁
A Very Happy Birthday to Bill Pullman, who turns both the sixes, 6️⃣6️⃣, today.
I just found 187cm for his height, but will go with 6ft1, Birthday or not!
🎁🎈🎊🎂🎁🎈🎊🎂🎁🎈🎊🎂🎁🎈🎊🎂
Nik Ashton
said on 3/Nov/19
@ Sandy Cowell - It doesn't look like there was a mad rush to do comment no.100 but it won't be long until he has comment no.101 though! You well and truly beat me to it! 💯!
It's great he was so good in "Lost Highway"! 6'1" and a tongue! 🤪🤪🤪
Rampage(-_-_-)Clover
said on 2/Nov/19
Looked a crystal clear 186-187cm in Lost Highway
Miss Sandy Cowell
said on 2/Nov/19
BINGO! Ha ha! I couldn't see 'it', my daft attempt, working for some reason or other...🌝💯
Miss Sandy Cowell
said on 2/Nov/19
Just in case there's a mad rush to do comment no. 100, then this is my attempt!
6ft1. Good in 'Lost Highway'!
Miss Sandy Cowell
said on 28/Oct/19
Ha ha! It's just over a year since I wrote my last comment on Bill! In fact, it's a leap year away - 366 days - only last time he didn't get a tongue! My generosity astounds me sometimes..... 😝
Miss Sandy Cowell
said on 28/Oct/19
What a beast he is in 'The Last Seduction', whacking Linda Fiorentino round the face! He deserves to lose a foot for that! Yup - she's the same sort of height, with her 5ft7, for a woman, as he is for a man, or, to be 100% exact, an inch shorter.
6ft1 and a tongue! 👅
Rampage(-_-_-)Clover
said on 26/Sep/19
Bill Pullman: 186.1cm
Will Smith: 186.7cm
Pullman looked at least 6ft1 in the 80's and 90's and at times 6ft1½. In the newer Independence Day though looked like he might be struggling with 6ft1 now
berta
said on 24/Mar/19
i think this listing is good 185-186 is what he looks. In the 90s he may have been a guy that measured 1/8 over this or 186 flat on good days. A really legit 6 foot 1 guy, but never more than 186.
Rampage(-_-_-)Clover
said on 18/Jan/19
Rob maybe 186cm peak?
Rampage(-_-_-)Clover
said on 18/Jan/19
6ft1½ is still arguable for him peak. He was similar to Will Smith in Independence Day
Today looks 6ft1 flat
Sandy Cowell
said on 27/Oct/18
I am watching Bill in the second film containing him within about three or four weeks - 'The Grudge', on the 'Horror Channel', the first one of which was my own personal copy of 'Lost Highway'.
In both films, Mr Pullman stars with short girls, (Patricia Arquette in 'Lost Highway' and Sarah Michelle Geller in 'The Grudge') Watching him in the first of these films certainly alerted me to the fact that he is positively tall, and I'm not just saying that because Patricia is a tiny 156cm! Sarah is only a bit taller than Patricia, even though I used to think she was 5ft3. In tonight's meaty offering, she was walking about either shoeless or in practical flats, and Bill towered over the girl!
And another thing: he played Bridget Fonda's beau in 'Lake Placid', and looked a good 6" taller than her (approx) 5ft7. So that's three films I've seen him in since April, and each one has given good and solid evidence to back up the 6ft1 as written here.
That's what Bill Pullman gets from me tonight. Furthermore, he looks darn good for his age, and I can't see him having lost much, if any, height at all!
B.T. Stomp
said on 19/Jun/18
As an occasional visitor and contributor to CelebHeights, I work in a Hollywood CVS and see celebrities from time to time. I have seen Mr. Pullman in the store several times. Usually dressed in a botton-up shirt and slacks with some sort of leisure shoes (around 1" to 1 1/2"). I usually wear high-top sneakers, with insoles for comfort (around 1 3/4"). He is always really friendly. He also seems to be on a first name basis with some of my colleagues. Every time he comes in he always seems the same height. Even at around age 65, Mr. Pullman seems around as tall as me. I stand around 6'1"(185cm) without shoes. So... perhaps around 6' 1 1/2" at peak and around 6' 1" currently?
S.J.H
said on 27/Jun/17
So he always being 6'1
Rampage(-_-_-)Clover
said on 5/Jun/17
186cm peak then
Sandy Cowell
said on 6/Apr/17
I seem to be saddled with watching the film 'Lake Placid' tonight! It was only meant to be on until something else I was waiting for started, but it's very interesting, the scenery breathtaking and there's a welcome distraction (from the nasty bits!) of good humour and a blossoming romance between Bill Pullman and Bridget Fonda!
I am quite surprised at how small Bridget looks in this, and what does that mean? As I know she's 5ft6-7, and Pullman is quite a few inches taller, I was thinking he might be as tall as 6ft1.5-2, but he is written up as 6ft1 - so I am out - ha ha!
All the men in this are a good 6ft or thereabouts, as Bridget looks like a little girl lost amongst them all. The film dates from 1999, so I shall assume Bill was at peak height then - and Bridget, so I shall have to resign myself to his being 6ft1, but no less. I have a newly-bought copy of 'Lost Highway' waiting to be seen as well, so I can check him out in that too - great film with great music and effects! But for the meantime, I shall stick with this! There's a fuzzy blonde-haired ageing woman in this with a mouth like a sewer, and she is creasing me up!
shiva182cms
said on 5/Apr/17
Bill Pullman looked a half in shorter than Will Smith In independence day 1 he is a weak 6'1
berta
said on 29/Jan/17
hm could have been this height. this ore 186.187 was to hish because will smith was taller i think. i think peak 185,5-186 and today maybe 185 flat ore sligtly under
Rampage(-_-_-)Clover
said on 16/Jan/17
Peak: 6ft1¼-6ft1½
Today: 6ft1
Looked 2in taller than Baldwin in Malice and w/h Meg Ryan in Sleepless In Seattle, more than 1in taller compared to Hanks
Rampage(-_-_-)Clover
said on 9/Dec/16
Rob, why the downgrade?
Editor Rob: well Rampage, I've now seen a few of his films from 15-20 years ago and I really think he's just a 6ft 1 guy now.
berta
said on 29/Aug/16
IN NEW INTdependence day Movie he gave maybe 184 inpression he have deffinetly lost some height. was around 186 peak but now a Little less
Rampage(-_-_-)Clover
said on 27/Jul/16
Could look a weak 6ft2 in Malice and Lost Highway...
Rampage(-_-_-)Clover
said on 26/Jul/16
Rob, how likely is under 6ft1 today?
Editor Rob: he can look a weak 6ft 1 at times.
grizz
said on 26/Jun/16
He looked fantastic in new Independence Day film- he hasn't gained a pound of fat since the first movie. But I'm afraid he's nothing over strong 6 foot nowadays.
Rampage(-_-_-)Clover
said on 2/Jun/16
He looked similar to Smith in Independence Day. About 3in below Goldblum (strong 6ft4)....
MOF
said on 24/May/16
Look at Independence Day. 6'4" Adam Baldwin towers over him by at least 4 inches. Pullman looks tall, but he seems closer to the 6 foot mark, perhaps lower. He also seemed about 3 inches lower than James Rebhorn who's listed at 6'3". Judging by Independence Day I would guess 6 feet.
Rampage(-_-_-)Clover
said on 12/May/16
Looks at least 6ft2 w/h Alec Baldwin
Click Here
Rampage(-_-_-)Clover
said on 12/May/16
Rob, maybe 187cm peak and 185cm today?
Rampage(-_-_-)Clover
said on 7/Apr/16
Rob, which one would Pullman slot into?
A) 189cm/187cm
B) 188.5cm/186.5cm
C) 188cm/186cm
D) 187.5cm/185.5cm
E) 187cm/185cm
Editor Rob: sometimes i think c other times maybe he could be in a to b range
Rampage(-_-_-)Clover
said on 15/Mar/16
He doesn't look under 6ft1.
Judd
said on 7/Mar/16
Rob actually i do not agree with your opinion regarding his current height...
Of course sometimes he does look a flat 6'1 and even a very strong 6 (like 6'0.5) but I am sure if measured he's still in his peak range...
Look at him with Liam Hemsworth: I am sure Liam is an honest 6'3 guy and next to him Bill looks 6'1.25-1.5...
IMO if he actually he has lost a small amount, this amount is smaller than 0,5", maybe more 0,25"
Rampage(-_-_-)Clover
said on 2/Feb/16
He looked near 6ft2 in Space Balls. Close to John Candy (no less than 6ft2)
Editor Rob: there was a scene in Lost Highway where Henry Rollins is walking with him and there didn't really look a big amount between them
grizz
said on 14/Dec/15
Rob, how tall is he nowadays? 6'1? 6'0.5?
Editor Rob: half inch less now is entirely possible
Sam
said on 4/Nov/15
This guy is from the Rochester, NY area and has the dry, deadpan affect typical of people I know from that area, whereas Paxton is a Texan who seemed rather more wild, colorful back in the day.
jtm
said on 30/Sep/15
why do some sites have him listed at 5'9? he's for sure nothing under 6'0.
james
said on 28/Sep/15
He looked an inch taller than 6'2 john candy in "spaceballs" guess cause Johns obesity back then
Judd ISR
said on 18/Sep/15
Nothing under 6'1" is my guess
Rampage(-_-_-)Clover
said on 19/Oct/14
186-187cm fits
James
said on 22/Mar/14
I got a hundred percent on the Pullman Paxton test lol
Sam
said on 21/Mar/14
100% Paxton-Pullman BTW, oh yeah! The funny thing is that Pullman & Paxton don't look or speak that much alike IMO.
B.T. Stomp
said on 16/Apr/13
I had just walked out of Ralph's off Hollywood/Western and saw Bill Pullman as we passed each other.
I'm 6'1" and he seemed to be the same.
I was wearing sneakers and he was wearing leisure shoes.
I was also wearing an Irish flat cap as he was wearing a fedora.
So with the hat he seemed taller, there you go.
Arch Stanton
said on 4/Feb/13
My score was, well embarrassingly low, under 50%...
[Editor Rob: 91%]
Arch Stanton
said on 4/Feb/13
Click Here
Hey Rob, check out the Bill Paxman vs Pullman test here. Seems I'm not the only one. Do you ever get them mixed up?
Arch Stanton
said on 4/Feb/13
I still get this guy mixed up with Bill Paxman, they look so similar physically too. I didn't think he looked a strong 6'1", I thought he was around 6' like Paxman.
Rampage(-_-_-)Clover
said on 11/Sep/12
Rob, do you think Pullman could wake up at 188cm?
[Editor Rob: possibly yes]
steven
said on 20/Jan/12
he is 6'0 and look 6'0. never lost over 0.5" of height. 6'0.5 at peak.
Johan Cruyff
said on 14/Nov/11
Bill Pullman's heights are:
Morning (out of bed)= 6'1.80" (1.87 m)
After 1,5-3 hrs= 6'1.4" (1.86 m)
After 5-10 hrs= 6'1" (1.85 m)
In never looks over 6'1" (1.85,4 m)...He's real height is 6'1.80" (1.87,4 m) and his low height is 6'1".
Josh B
said on 17/Aug/11
Rob, do you think he still stands up to this measurement based on these photos with John Barrowman, the downside is their footwear is hard to see due to the size of the picture .
[Editor Rob: I think he was an inch taller than John in the bits of miracle day I watched.]
Josh B
said on 17/Aug/11
Can sometimes look taller than John Barrowman by about an inch,
Click Here
then other times looks the same height,
Click Here
i think he hovers around the 6'0.5 - 6'1 mark.
Rampage(-_-_-)Clover
said on 19/May/11
Rob is 187cm over doing it a little?
[Editor Rob: 186cm could be nearer]
Rampage(-_-_-)Clover
said on 24/Apr/11
He does look 186-187cm in Independence Day...similiar to Will Smith, maybe a tad shorter
rob89
said on 23/Apr/11
For some reason he didn't look over 6' to me in Independence Day. 5'9.5 listed Margaret Colin looked near his height (was in heels for most of the movie though, but still) and ~6'3 James Rebhorn mostly looked about 3 inches taller. Not to mention ~6'4 Adam Baldwin, who towered him by what looked to be a good 4", and even a 6'1 guy like Will Smith seemed slightly taller. Strange.
I still think he might just be a legit 6'1 in reality, but 6'1.5 is REALLY pushing it.
Rampage(-_-_-)Clover
said on 25/Mar/11
6ft1-6ft1.25 max
Rampage(-_-_-)Clover
said on 12/Feb/11
6"1.25(186cm) is on target
Lenad
said on 16/Jan/11
Mr R has said Pullman seemed at least 6'1
Lenad
said on 14/Jan/11
never over this listing
Rampage(-_-_-)Clover
said on 3/Jan/11
185-186cm max
yii
said on 13/Dec/10
can i say that i like him?but he looks really not that tall in
besides sandra bullock.i'm happy to know he's as tall as he claims(or at least around there).
Rampage(-_-_-)Clover
said on 6/Nov/10
Probably 187cm out of bed
Seems more like 6"1 flat or 185cm....
Dr. Mandich
said on 31/Oct/10
Definitely 6'1" and maybe more. this pic in 2003 is he and I - both wearing same height heels (cowboy boots with same heel type). I'm 5'7.5"
Hugh 190cm
said on 30/May/09
Yeah Pullman is 6ft1-6ft2.
Sam
said on 29/Apr/09
This is the picture from a more direct angle of the group including Rickman and Pullman and Pullman does indeed look slightly taller:
Click Here
dani
said on 15/Mar/09
There's no way he's 6feet long. He looks 5"10-5"11.
Heightgirl
said on 11/Mar/09
Alan Rickman is 6f1 and incredibly taller than Bill so there is no way his claims of 6f1.5 is accurate. I would say he is no more than 5f9 barefoot
Click Here
paradise heights
said on 19/Jan/09
i just watched newsies. He generally looked an inch to a couple inches taller than 6 ft Christian Bale...who was 18 at the time but I'm assuming fully grown
Anonymous
said on 14/Jan/09
He might be 6'1.25 top
syd
said on 17/May/08
I met him few years back when he was on broadway. He was really tall in person. I'd say he is at least 6-1 if not taller.
chris175
said on 18/Feb/08
i thought he looked really tall in independence day and seemed to slouch the whole movie, was slimmer back then which is maybe why he looked taller
James
said on 30/Jul/07
When I saw him in Independence Day gave me the impreesion of a 6ft man not an almost 6ft2 guy. I think he should be downgraded to 6ft1 or 186cm would be closer to his height.
dmeyer
said on 26/Jul/07
i believe he is over 6'1 but not 6'2 since he didnt look it with kidman
glenn
said on 11/Jul/07
i didnt mean that in a snotty way.alot of what you say i agree on.alot i dont.but thats the nature of debate.i still respect you immensely.
Mr. R
said on 11/Jul/07
Sorry, Glenn. But at least we agree closely on height!
glenn
said on 9/Jul/07
i met mr-r.not rob.with all due respect.he was 6-2.
Mr. R
said on 9/Jul/07
Rob, you are spot on with Bill Pullman. He is between 6-1 and 6-2. I met him at the theater a few months ago, and I was stunned at how big he was.
Brah
said on 29/Mar/07
Looks like this guy's gained a bit of weight since Independence Day...
Anthony
said on 29/Mar/07
He's slouching, and the angle is meh. Based on films and other photos, I buy 6'2 with ease.
The Height Wizzard
said on 29/Mar/07
He appears to be no more than 6' .5"...
Editor Rob
said on 28/Mar/07
That was the chick with the 6-inch hairdo if I remember.
glenn
said on 28/Mar/07
he was 6-2.bad photo to judge.no smaller than 6-1.
timber
said on 28/Mar/07
could he be 5'11.5?
Cat Stevens
said on 27/Mar/07
No way 6'1.5, i say 6
AAAA
said on 27/Mar/07
ohh, okay....But glenn, I meant what was your take on his height
glenn
said on 27/Mar/07
thats another photo in the scan i send to rob.i thrown in 5 to 6 pics a scan to rob to save time.90 percent of my posts show up now.as opposed to 60 percent then.
AAAA
said on 26/Mar/07
whats that thing on his left side???? And Glenn, what was your opinion
The Horse of FUNK
said on 26/Mar/07
I've been having the same problem lately. Half of my posts won't go on and after I hit submit it just opens a blank window.
Glenn
said on 25/Jan/07
This is weird Rob.I saw your Glenn thing.now Im wondering if my post on Frank2 went through just now.for 5 days or so,everyone,my posts half the time wont go through.
Glenn
said on 25/Jan/07
Oh,Rob,if you can read this,my yahoo is down now.bad timing.I can read your mail.I cant answer back.happens occasionaly.
Gonzalo
said on 25/Jan/07
Dmeyer is a nice guy, and he is, as you say, a good judge of height. You and him have the advantage that you`ve met a lot ot these people. Other people like me have to judge from the distance.
I used to like Frank2 although he was very arrogant, that`s a fact. This is a page for fun and we all should enjoy it and forget about insulting and all that stuff.
Glenn, you have always been nice to me and I appreciate it. Take care.
I stick to 6`1 on Bill Pullman, maybe a tad taller.
dmeyer
said on 25/Jan/07
people hate frank2 because he say the truth but i do believe glenn is about 5'8 or atleast 5'7.5 near 172 not like frank that says 5'6 no way he is as tall as deniro .....
[Editor Rob: he agreed not to post anymore on here]
Anthony
said on 24/Jan/07
Frank2 was for the most on target, but he couldn't accept when he was wrong, especially when it was Glenn who proved him wrong. I wasn't here for most of the squabbles between the two of them, but Frank definitely was the instigator from what I read, and Glenn had every right for loss of temper, especially since Frank even went as far as to shave 2 inches off of him.
And Pullman is definitely at least 6'1.
Glenn
said on 24/Jan/07
Thank you Gonzalo.dmeyer brown noses him too much.and alot of people knew he shaved 2 inches off of everyone.sometimes 3.and he can never be wrong in his arrogance.people stupidly lable my insistance of the truth as being arrogant.dmeyer is a good judge of height,in fact great.and seems like a cool guy.but other qualities I dont care for.as to why dmeyer would put his head up Frank2s ass this far in the game is beyond me.too much nose in the culo.
footballed28
said on 23/Jan/07
big-time under-estimators: Frank2 and Viper!!! congratulations guys ;)
Gonzalo
said on 23/Jan/07
I think he is at least 6`1.
Dmeyer, You are becoming a fan of Frank2. I also used to like him. People in this site seem to hate him.
dmeyer
said on 22/Jan/07
frank2 is a great height judger
Viper652
said on 3/Oct/06
I agree with 6-1, no way 5-9.
Anonymous
said on 2/Oct/06
I was in an acting troupe with him. No doubt he's at least 6' 1". Whoever gasped that he's 5' 9" is high.
Frank2
said on 11/Aug/06
Pullman is at least 6'1". I know he's at least two inches taller than me, maybe three. Very nice, down-to-earth guy. But a dull actor.
Maragret Colin is about 5'10". I worked on her short-lived TV series Legwork. She's also nice. A sweetheart. No pretense on her part, unlike so many other celebs.
dmeyer
said on 10/Aug/06
since he looked only 2.5 inches taller than kidman i think he might 187
Anonymous
said on 12/Oct/05
gallagher is only 5'9, so I hardly see pullman being more then 6ft
sam
said on 4/Oct/05
He actually looks at least a couple inches taller than Gallagher (probably about three inches) and of similar height to Peter Boyle, who was 6'2" as a young man.
john
said on 28/Sep/05
Dream on, hes not that tall either, he was hardly taller then peter gallagher in the movie with sandra bullock and hes like 5'9", 6'1.5" thats hilarious
[Editor Rob: this is one guy I still wondered about. He can look this big sometimes, yet in the film 'The favor' when beside pitt well, he does not look that tall...time to downgrade this guy?]
Pete
said on 26/Jul/05
I studied Pullman and Magaret Colin (Presidents assistant) in Independance Day in the scenes where they are in the White House. He appears to be the same height as 5-11 Colin. The shoes she was wearing have about 2 inches of heel. Pullmans shoes (business type) could have had no more than a inch of heal.
Considering these observations... I'd say Pullman is no more than 6 foot 1.