Vivica A Fox's Height
5ft 7 (170.2 cm)
American actress best known for roles in films Independence Day, Kill Bill and Soul Food. In a 1997 Philly Inquirer article it mentioned that
"she's 5-foot-7"
. In USMagazine article she claimed
"I'm 5-foot-8, tall for an actress"
. In this convention photo, she had about 2.5 inches more footwear than me.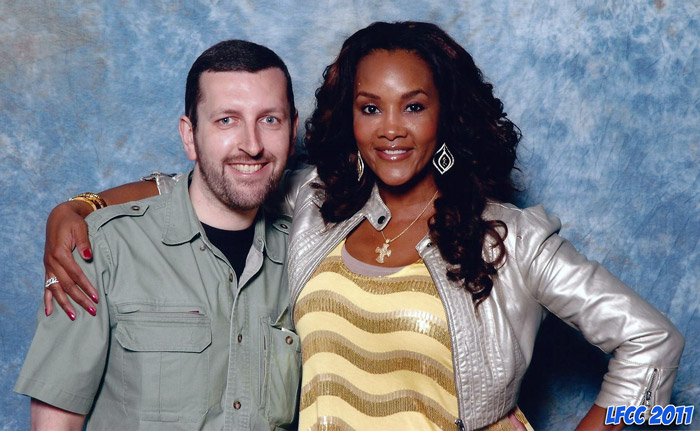 5ft 8 Rob and Vivica @ LFCC 2011
When I first started, I was so short, like, 5-foot-1...I went from guard to forward to center. I grew, like, 6 inches in high school.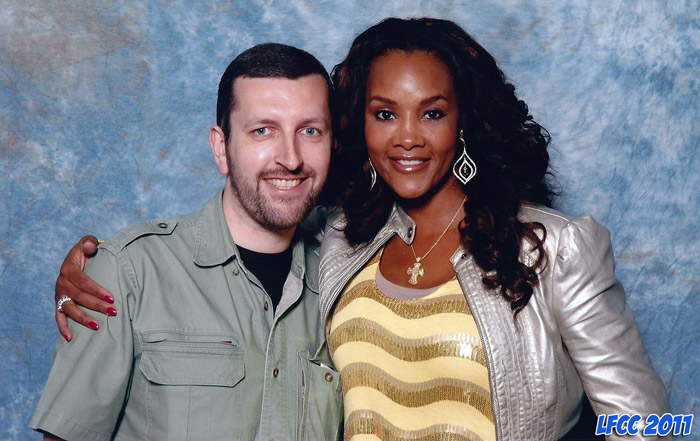 You May Be Interested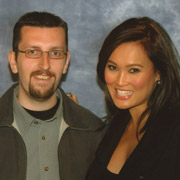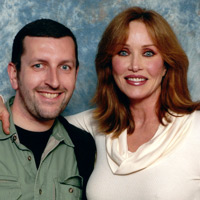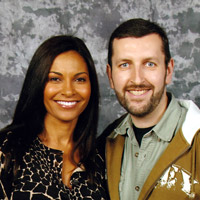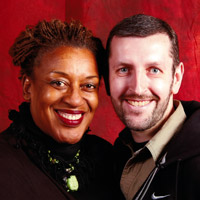 Add a Comment
38 comments
Average Guess (11 Votes)
5ft 6.75in (169.5cm)
khaled taban 5ft9
said on 18/Jan/21
@Tunman, I agree she looks 5'6.5" max in the first picture.
Tunman
said on 8/Oct/20
Maybe 5'6.5.She could push 5'9 in the lower pic but no more.Now if Rob says 5'7....well I guess it's not that far but anything in that 5'6.5-7 might be arguable
Canson
said on 30/Sep/20
@Christian: yea I would go with at least that mark. She looks near the 5'7" mark typically
Christian 6'5 3/8"
said on 29/Sep/20
@Sandy
Maybe 5'7.25" in the morning for her.
Miss Sandy Cowell
said on 11/Feb/20
I agree, that with 2-and-a-half inches of footwear, Vivica is around the 5ft6.75 mark, but 5ft7 in the morning.
😁💐
khaled taban
said on 26/Oct/19
5'6.75" and It's even a bit of stretch !
Nik
said on 25/Mar/19
She does look shy of 5'7"!
Canson
said on 17/Mar/18
@Rob: even with her footwear advantage that would make her about 5'11 5/8 in shoes If yours were 1". She doesn't appear to have more than an inch maybe if poorer posture 1.5" on you even with the advantage. I can almost agree with the estimate here of 5'6.5 based on the picture
Realist
said on 16/Mar/18
I am 5'9.5 and would be taller or her same height with heels 5.6.6 is right for her
The Shredder
said on 7/Dec/17
I wouldn't put her below 5'6.5 , but she is closer to that than 5'7 , The most I'd give her is 5'6.75 , in fact that could be right if she measured 5'8 in sneakers.
The Shredder
said on 1/Dec/17
Rob , look at her heel here and look at how well Alfonso looks with her ...
Click Here
Click Here
I don't think Alfonso is a full 5'7 , but do you think 5'6.5 is possible or could Vivica be 5'6.5 herself?
The Shredder
said on 30/Nov/17
I think Vivica is 5'6.75 and Alfonso 5'6.5.
The Shredder
said on 28/Nov/17
Rob , I don't know if she is in a heel or not , but do you think Alfonso holds up pretty well with her?
here at 7:44 ...
Click Here
Editor Rob: yes if in a simple heel, he still looks near 5ft 7 there
Christian-6'5 3/8
said on 25/Oct/17
Looks no more than 175cm even disregarding footwear. I think 5'6.5" barefoot.
Kourosh
said on 13/Oct/17
Rob how tall does she look in the pic? 176cm?
Editor Rob: in person I'd have said somewhere in that range at least (ignoring any footwear just how tall she looked).
Lee168cm
said on 14/Mar/17
Did she not look a good 5 inches shorter than uma Thurman in the opening scenes of kill bill?
jtm
said on 16/Oct/15
she was listed 5'8 here before?
[Editor Rob: she's been stuck on 5ft 7 since added]
GP
said on 14/Oct/15
This listing doesn't make sense Rob. If she has extra 6cm over your shoes and she was 176 in those shoes, shouldn't that make her about 168? Correct me if I'm wrong but if she is 5'7", then should look about 4-5cm taller than you, which to me she doesn't. In the photo it appears that she is taller by 2cm, but I'm also noticing that you could be losing little height since she is kind of pulling you towards her, basically your posture doesn't seem to be as good as hers.
[Editor Rob: she could be 5ft 6.5]
J.Lee
said on 30/May/14
Rob is she bending down or leaning
[Editor Rob: I think she looked about 176cm when standing (not considering footwear), not much different than this]
mina
said on 4/Aug/12
5'7?! I thought Vivica was 5'5-5'6.
Demiere
said on 4/Sep/11
In the 1997 movie Soul Food she looked to be about 5'8 considering that Vanessa Williams is 5'9 or 5'10.
Mr. R
said on 4/Aug/08
This is pretty close. I was on her show "City of Angels" a few years ago, and this seems right.
Roozy
said on 6/Jun/08
5'7" is fair for her,well an inch taller or shorter,she looks great!!
sofia
said on 8/Mar/08
shes 5ft 8 cos in this site it said one time that she is 5.8 and some one had a link of some "police paper" lol woterver it is that shes 5.8
supes78
said on 5/Dec/07
She was booked by the LAPD on Dec. 5th for DUI charges and her stats are given on their website;
Click Here
dmeyer
said on 22/Aug/07
she had big heels and i was noticably taller so 5'7
Jayboy
said on 22/Aug/07
Beyonce was taller than her by 2 inches at a award show in 2005 when she went to get her award from her. I say she is 5'5
J.
said on 10/Aug/07
Her police report for a drunk driving incident lists her height as 5'8":
Click Here
dmeyer
said on 16/May/07
i think this is right since she shooked my had she had 3 in heels and she was stell noticably shorter than me
[Editor Rob: why was you shaking her hand if I may ask? Was it in the shop you work or as a glorified extra who got to shake hand in a scene?]
kay
said on 15/May/07
that is iman not vivica foxx Becky
Becky
said on 5/May/07
Impossible Vivica is at least 2 inches taller than 5 ft 7.5 Anne Hathaway.
Check it out:
Click Here
Editor Rob
said on 13/Sep/06

Atlanta Journal, 2002, kind of gives height:
"When I first started, I was so short, like, 5-foot-1...I went from guard to forward to center. I grew, like, 6 inches in high school"
Trish Stratus Fan
said on 1/Aug/06
She is about 5'7.5 cause I saw her on Monday leaving philly international airport and was about 5'10.5 with her 3 inch heels on.
ice
said on 21/Feb/06
i think the the 172 was closer to the truth. she really does look her listed 5'8.
Anonymous
said on 25/Apr/05
I just saw her on the show Eve and it was a karate scene so everyone was barefoot, and I was surprise how tall she was when standing next to 5'7" Eve and 5'8" Ali Landrey. I always thought she was a bit shorter than 5'7" when she was in the film Kill Bill. But I guess standing next to 5'9" Daryl Hannah, 5'11" Uma Thurman and 6'1" or 2 Michael Madsen would make and 5 ft 7er seem shorter.
dmeyer
said on 18/Apr/05
i saw her on steve harvey i shaked her hand and 172 cm look about right
Smoke
said on 5/Mar/05
5'7" tops, she talked to a local TV reporter who I know for a fact is 5'9" and was a good 2 inches shorter. She was the shortest on her basketball team in Juwanna Mann and the 6'2" Miguel Nunez towered over her without shoes on. For whatever reason Mr. R always likes to underlist male celebs, and over list female ones?
Mr. R
said on 11/Feb/05
I worked with her on her tv show City of Angels several years ago and 5'8" is about right. In the scene we did together, she was wearing heels, which made her just about 5'10". Apparently, she was a very good basketball player in high school and college.