Bonnie Aarons Height
5ft 7 ½ (171.5 cm)
American actress, best known for the film The Nun.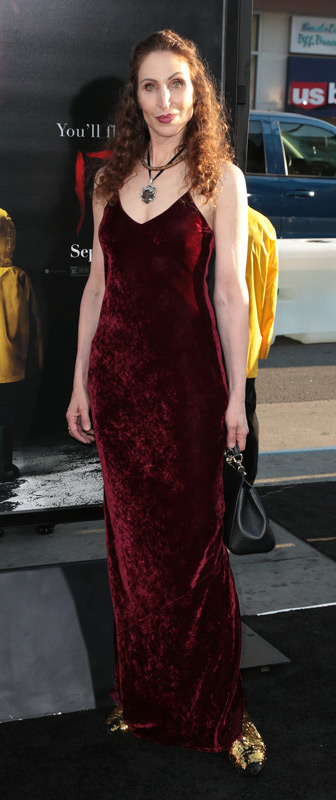 Photos by PR Photos
You May Be Interested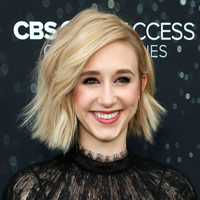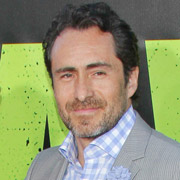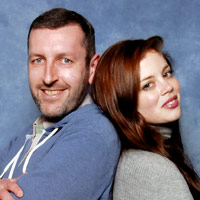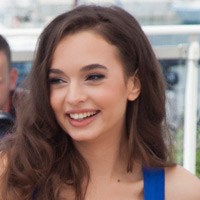 Add a Comment
12 comments
Average Guess (7 Votes)
5ft 7.54in (171.5cm)
Nik
said on 14/Oct/18
5'7.5" is totally believable!
Sandy Cowell
said on 14/Oct/18
@ MAD SAM - She played a DEMON in the Conjuring/Annabelle movies. I think that's at least one step up!
Her face really is her fortune, and she's proved can act too!
😨😰😱
Sandy Cowell
said on 12/Oct/18
Yesterday I watched the second 'Conjuring' offering, and I thought that Bonnie looked at least the said height. I know James Wan has used guys to play the parts of particularly scary women, for instance in the 'Insidious' films, but this time it wasn't necessary, as Bonnie has the height and, coupled with make-up and a pair of heels, she looks as tall as any man. She was considerably taller than 5ft5.5 Vera Farmiga, so I reckon she did have some height enhancing footwear on, though that's the last thing you'd expect a demon to be wearing! The demon wasn't voiced by her, but by a man.
I saw a sort of 'taster' for the film 'The Nun' the other day called 'Curse of the Nun'. The appearance of the Nun didn't scare me at all! Her face was too innocent and the woman who played her was petite and didn't look disturbed enough to be playing an evil part. Also, it lacked James Wan's expertise, but it was a fairly convincing look at purgatory, with the main actress reliving the last moments of her life over and over again. Whoever wrote the film didn't do so without research or a knowledge of the subject.
It goes to show that women with somewhat creepy appearances are an asset to the film industry. I have seen Bonnie interviewed and I wouldn't consider her unpleasing to look at for one moment, but she comes up a treat for the shocking parts she plays!
5ft7.5, shoeless of course! Over 6ft with sky-high heels!
MAD SAM
said on 23/Sep/18
She's totally got a "witch" face, 5'7.5" at 171.5 cm alright
Nik
said on 13/Sep/18
@ Sandy Cowell - Indeed it does! It must be fun to have visitor-cats and Bonnie really is a nice name for a woman, girl, or animal. When I was younger my family owned a black poodle called Cindy, her daughter was called Bonnie.
I am sure that Bonnie Aarons has a kittenish side to her in real life, the average vote does reflect our confidence that she is half way between 5'7" and 5'8"! Rob seems pretty confident about this too!
Thanks for your interesting comment, I do like the term "Kitten heel" and it was apt that I used it on the page of a celebrity called Bonnie!
Junior Hernandez 1990
said on 12/Sep/18
So Valak is 5'7 1/2?
Sandy Cowell
said on 10/Sep/18
@ Nik - We used to have a black visitor-cat called Bonnie! That, coupled with the kitten heel reference, sounds very pussy-like indeed, and though I have no doubt that Bonnie the actress has a kittenish side to her in real life, that's the last word I'd use to describe her roles!
Sandy Cowell
said on 10/Sep/18
@ Rob - Believe you me, I will pounce on a copy of 'The Nun' as so as the film becomes available to buy!
Sandy Cowell
said on 9/Sep/18
Bonnie was also in 'Drag Me to Hell'.
No wonder I recognised her!
Sandy Cowell
said on 9/Sep/18
That's it! I've got it, and I make no apologies for having reason to find this woman scary-looking! She was in the second Conjuring offering as that frightful Nun-creature and now they have made a sequel devoted to the Nun herself, and it has been hailed 'the scariest yet'! 😨🌚
Bonnie also appeared in 'Mulholland Drive', as a character known simply as 'The Bum' and 'The Princess Diaries' and it's sequel.
From a Bum to a Nun! My autocorrect WILL be getting confused!
Sandy Cowell
said on 9/Sep/18
I'm really keen to find out what else Bonnie has been in! Isn't 'The Nun' an up-and-coming film, making its way round our picture houses at the moment, but unavailable to buy on DVD? I'm sure I've seen it advertised recently.
Bonnie DOES look familiar to me, but not in the height department, so she can have 5ft7.5!

Editor Rob
Yeah it's in cinemas, I'm sure you'll watch it in the future.
Nik
said on 9/Sep/18
If there is a kitten heel on her shoe I would say "Yay" to 5'7.5"! I like the name Bonnie!