Taissa Farmiga's Height
5ft 4 ½ (163.8 cm)
American actress best known for roles in films such as The Bling Ring, The Nun and TV series American Horror Story.

Photo by kathclick/BigStock.com
You May Be Interested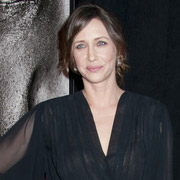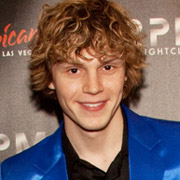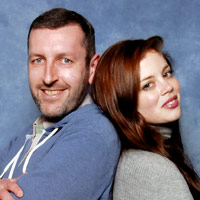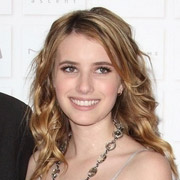 Add a Comment
19 comments
Average Guess (15 Votes)
5ft 4.33in (163.4cm)
Miss Sandy Cowell
said on 17/Aug/20
💐🎂💝🎊 Happy Birthday Taissa 🎊💝🎂💐
Wishing the delightful Taissa Farmiga a great 26th Birthday today!
New age, new CH picture, Rob? Yes, a slightly updated one is always welcome and keeps us in the know as to the little changes they've made to their appearance. In Taissa's case, it's her hair; I haven't seen her in any films with this hairstyle yet.
5ft4.5 😁👱‍♀️👌🌹XXX
💐🎂💝🎊💐🎂💝🎊💐🎂💝🎊💐🎂💝🎊

Editor Rob
I like her blonde hair 👱‍♀️
Miss Sandy Cowell
said on 17/Aug/19
💐🎂💝 Happy Birthday Taissa! 💝🎂💐
Wishing this lovely lady a fantastic 25th Birthday today! 😁👍
5ft4.25.
💐🎂💝🎈💐🎂💝🎈💐🎂💝🎈💐🎂💝🎈
Miss Sandy Cowell
said on 8/Jun/19
@ Nik - Yeah, Vera doesn't look it! Taissa has just shown up in 'Roanoke' as a fan of the show. She is with a couple of male friends and looks very young - and about 5ft4. I knew she was in this Season, and I've been awaiting her arrival with happy anticipation!
Cheers Nik! 😁👍
Nik
said on 19/May/19
@ Sandy Cowell - It is amazing that Taissa is 21 years younger than sister Vera! Taissa is a generation younger than Vera and she is an inch shorter than her too!
Miss Sandy Cowell
said on 17/May/19
Taissa looks so young in 'American Horror Story' that I'd have believed her to be 14! Her parents are played by 5ft8 and 6ft actors; maybe that contributed to my thinking that she might not be fully grown yet. If I hadn't remembered otherwise, I'd have believed 5ft3 for Taissa.
5ft4.5. 😁👍🌹
Sandy Cowell
said on 11/Jan/19
@ Rob - 'The Nun' is the only thing I've seen Taissa in so far. I would have liked to compare her to her sister, who is also in it, but the parts they play do not meet. Maybe it would have been a distraction for the audience, because they don't half look alike, but Vera doesn't look old enough to be Taissa's Mum, even though biologically she is. They look like convincing sisters, 21 years age gap or not! 😉
Sandy Cowell
said on 10/Jan/19
Yes, now that I've seen Taissa in 'The Nun', I can verify that she doesn't look very tall, but that simply must have everything to do with her wearing flats, as she played a devout nun called Sister Irene. I think Bonnie Aarons was made to look taller; she could pass for a tall and unnaturally strong man in this, but then Aarons was playing a grotesque demon, disguised as a nun!
Taissa gets 5ft4.25

Editor Rob
Yeah, I think I expected Taissa to be taller back when I added her...at first I thought 5ft 5 range.
Sandy Cowell
said on 6/Oct/18
⭐️ I discovered this morning, while trying to find out whether 'The Nun' is available to buy yet, that Taissa is 21 years younger than sister Vera!
5ft4.5.
MAD SAM
said on 23/Sep/18
Rob also list her movie "The Nun" up, she's a pretty woman and she didn't disappoint acting is in the genes ! Anyway I will go with the 5'4.25" guess at 163 cm she looked a strong 5'4" in the movie which I think is an ideal height for a woman
Sandy Cowell
said on 10/Sep/18
I really look forward to seeing Taissa in the film 'The Nun', which is a follow-up to her sister Vera's 'Conjuring' series. I'll be able to see her act for the first time!
Until then, I shall settle for 5ft4.5.
Junior Hernandez 1990
said on 9/Sep/18
Totally a young version of her sister Vera.
lee168cm
said on 21/Jul/18
She looks a good 4 inches shorter than Alexandra daddorio in photos of them together. Either taissa is lower than listed or alexandra is about 5ft 8
Lee168cm
said on 23/Jun/17
Loved vera in orphan really good performances from her and peter sarsgaard and was surprised at his shock death in the film wasn't expecting that. As for taissa i though around 5'4" ish as she didn't look 3 inches taller than Emma roberts in ahs not quite anyway
Sandy Cowell
said on 6/Jun/17
@ Lee168cm - Thanks for that! I love Vera in the 'Conjuring' movies and also in 'Orphan'! The latter was the first thing of hers that I saw and I was blown away with her performance as a recovering alcoholic stroke loving Mum! I have 6 of her films but none yet of Taissa's. Sometimes I catch 'American Horror Story' so I can look out for Taissa in that. What I've seen of it I've liked!
Come to think of it, the girls do look like sisters, don't they? Thanks for replying to my question!
I will put 5ft4.5 for Taissa.
Lee168cm
said on 3/Jun/17
Yes sandy vera is her sister and both are very talented love her in American horror story and vera is fantastic in the conjuring movies. Wanna start watching bates motel too looks good. Both look in the five foot five range yes
Sandy Cowell
said on 4/Feb/17
Does anybody know if Taissa is Very Farmiga's sister? They're not poles apart heightwise, just an inch or so!
Sam
said on 4/Dec/14
I just watched the majority of Anna with Mark Strong and she's not over this listing and I could see a flat 5'4" at times.
lelman
said on 2/Jan/14
Click Here
This picture just popped up and it makes him look about 5 foot if that. It's obviously a bad picture, but I wouldn't be surprised to see him at lower than 5'4".
little one
said on 4/Sep/08
impeccably played by nic cage in adaptation despite his being 6'0+