Evan Peters Height
5ft 9 ½ (176.5 cm)
American actor known for roles in tv shows American Horror Story, Invasion and films like Kick Ass, Never Back Down, The Lazarus Project and X-Men: Days of Future Past.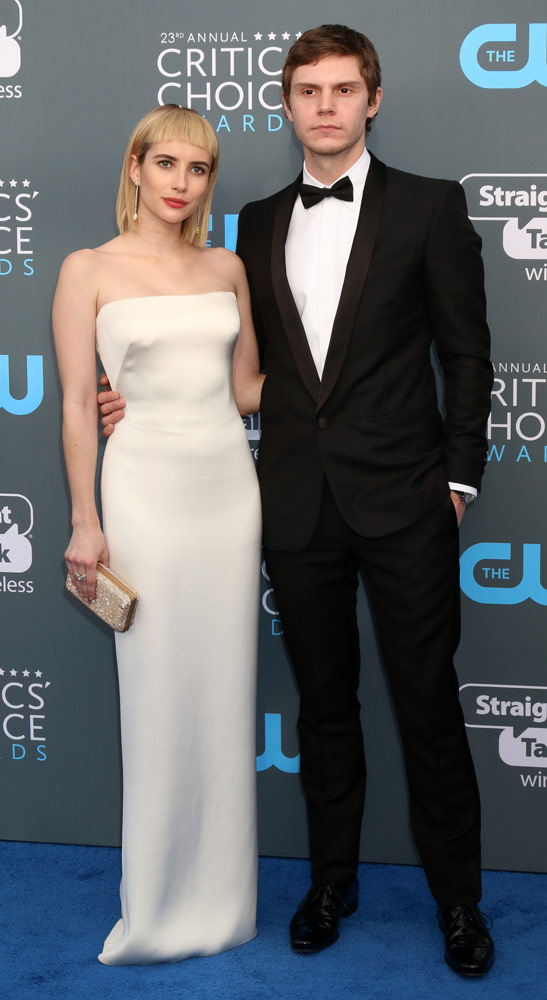 You May Be Interested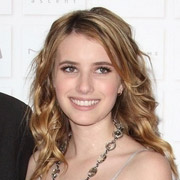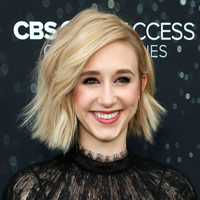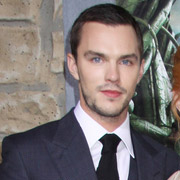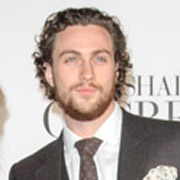 Add a Comment
85 comments
Average Guess (51 Votes)
5ft 9.6in (176.8cm)
Miss Sandy Cowell
said on 1/Jul/21
I've been reading that they are in the process of shooting Season 10 of 'American Horror Story'.
I'm hoping that the delectable Evan Peters is going to be starring in it!
5ft9.75. 😋
Patm
said on 24/Mar/21
Weird I always assumed he was over 5ft10, like around 5ft10.5, I think his neck is long and it gives him a taller impression
Genau
said on 7/Feb/21
Does he have rather long legs for his height like maybe 32/33 inseam
Willis Christian Macaraig
said on 24/Jan/21
5ft 9 1/2"(177 cm) sounds right for Evan Peters' Height.
Willis Christian Macaraig
said on 24/Jan/21
5ft 9 1/2"(177 cm) sounds right for Evan Peters' Height.
Miss Sandy Cowell
said on 20/Jan/21
@ Emmelina - Hi Emmelina! So nice to hear from you, and yes, I'm very fond of Evan Peters indeed. Not only is he good-looking, he's hilarious and very sexy in 'American Horror Story'. I hope he's going to be in some good stuff this year and that a 10th Season of AHS is made WITH HIM IN IT! My copy of Season 9 isn't a good one as the second disc doesn't play, but I didn't enjoy it as much as the ones with Evan and Sarah Paulson included in the cast.
Have a great, safe 2021 Emmelina!
Sandy XX 😁👌💐
@ Ana Belgern - With Evan Peters as your Celebrity Crush, your taste is impeccable, I must say! 😋😉
Miss Sandy Cowell
said on 20/Jan/21
🎂💝🎊🎁 Happy Birthday Evan! 🎁🎊💝🎂
The gorgeous Evan Peters celebrates his 34th Birthday today. Have a great, present-filled time, Evan!
5ft10 🤣👍🍻 XXX
🎂💝🎊🎁🎂💝🎊🎁🎂💝🎊🎁🎂💝🎊🎁
John Liberato 5'10
said on 1/Oct/20
he definitely doesn't look like 5'11, I would say he has something between 5'9 and 5'10
Nik Ashton
said on 14/Sep/20
@ Ana Belgern - How tall are you? 7️⃣7️⃣
Ana Belgern
said on 10/Sep/20
Google says he's 5'11 (180 cm) but I doubt that, that's why I'm here. Not that it matters much, I'm just curious. He's amazingly hot, funny, intense and a great actor. He's my #1 celebrity crush. :)
Since Emma Roberts is supposedly around 5'3 and Halsey 5'4 I would guess that he's not much taller than 175cm .. I would even think maybe 173cm! He reminds me of Ryan Philippe (body type wise and proportions)
6'3 Julian
said on 8/Sep/20
@Emmelina you talk about bone structure in that context, it's gotta be an innuendo
Emmelina
said on 21/Jul/20
I think 5'10"is about right. Miss Sandy! You sure are mad about this boy arent you? I can see why...Beautiful brown eyes and fabulous bone structure...and hes a splendid actor!
Sandy A Cowell
said on 4/Apr/20
While I was fumbling around upstairs the other day, I found my copy of 'The Lazarus Effect'. I wasn't 100% sure if I had a copy, but I knew it was highly likely that I would have!
Evan is at his cheeky, boyish best, but has an old head on his young shoulders, coming up with innovative ideas and yet he's very sensible at the same time. The 'team' should have acted on his advice and stopped their unwise experiments, but they didn't, bringing a human back to life next, who gets electrocuted while they are trying to bring back another dog from the morgue.
I do like the scene wherein Evan blows smoke in the first revived dog's face, saying, "It's alive! It's alive!"
The dog takes it personally.....! 🐶
Evan gets 5ft9.75. 😀
Miss Sandy Cowell
said on 11/Mar/20
I couldn't believe my eyes yesterday - Evan starred in an episode of 'House'! He was only a youngster of around 20 and didn't exactly have a big part in it, but he did say a few words. Next to Hugh, he looked really quite dinky, so there's a possibility that he wasn't fully grown yet. I wonder if he realised what a BIG future he had ahead of him, courtesy of 'American Horror Story'? 😋
5ft9.75. 😆👌
TheBat
said on 24/Feb/20
Solid 5'9.5"
Willis Christian Macaraig
said on 24/Jan/20
Is Evan claiming to stand between 5'11" and 6'?
Miss Sandy Cowell
said on 20/Jan/20
🎈🎂🎁🎊 Happy Birthday Evan! 🎊🎁🎂🎈
Evan Peters, who I got to know - and like enormously - via 'American Horror Story', celebrates his 33rd Birthday today. I hope he has a terrific time! XXX 😘
5ft10 😁👍
🎈🎂🎁🎊🎈🎂💙🎊🎈🎂🎁🎊🎈🎂💙🎊
Miss Sandy Cowell
said on 18/Dec/19
I was looking the other day for pictures of Evan on Amazon, and it would seem that I'm not the only one who finds him attractive! 😍
Amongst other things, I came across a mug with, "If found, please return to Evan Peters!"
Wouldn't that be better inscribed on a t-shirt, to be worn when you're about to go on the mother of all pub crawls, preferably in an area local to where he lives? 😉
I have been comparing Evan with the six foot three Billy Eichner and I can't see more than 5" between the two men. Therefore I will go for five foot ten.
Miss Sandy Cowell
said on 25/Nov/19
I've read over the years that shiny clothes have a tendancy to make a person appear fatter. Not that Evan has anything to worry about in that department but I have been wondering if shiny clothes can have a negative effect on how tall a person can look.
Having just read my comment from a couple of days ago, I took another look at Evan's picture above, and yes, I do think that he comes over as taller in his less audacious clothes, really I do! In AHS, he always looks above average to my eyes....👁️👁️
Miss Sandy Cowell
said on 23/Nov/19
Congratulations to Evan, who is going to become a father, or so I read on U-Tube! They know my liking for AHS and are always sending me snippets of all the latest noteworthy news to do with its actors.
He'll make a great Dad! 😁👍
Evan gets 5ft9.75.
Miss Sandy Cowell
said on 9/Nov/19
I just counted 8 uses of the 'f' word in Evan's rant before Ms Venable marches into the room!
Evan looks taller than 5ft9.5 in his THIRD part of AHS 'Apocalypse'. He doesn't in the above picture though, so he can have just a wee bit more than 5ft9.5 - by a quarter of an inch!
What a funny guy he is! 😄😂🤣😆👍
Miss Sandy Cowell
said on 29/Aug/19
😎 Correction Time! 😎
There should have been another exclamation mark on the other side of burnt @rsehole, like so: 'burnt @rsehole'.
Miss Sandy Cowell
said on 26/Aug/19
⭐ I should have mentioned that I'm watching the penultimate episode of AHS 'Apocalypse'. 😋🍵
Miss Sandy Cowell
said on 26/Aug/19
Evan's character is having an 'f' word crazy rant! Everything gets a look-in, including the coffee which tastes like 'burnt @rsehole! Very eloquent indeed! 😋🍵
5ft9.75.
khaled taban
said on 24/Jun/19
5'9.5" looks about right.
Miss Sandy Cowell
said on 18/Jun/19
Evan is also another star who has appeared in all the American Horror Story Seasons! 😀👍
5ft9.5, but often looks taller. No, make that 5ft9.75. My mind's made up!
Miss Sandy Cowell
said on 12/Jun/19
How about this for a bit of humorous cheeky banter?
Tate, Evan's character in Season One, 'Murder House', is chatting to his psychiatrist about his masturbatory habits! He then goes on to admit that it's his own daughter he is thinking about! 😋 What a naughty boy! You can't exactly blame Dylan McDermott's character, Dr Ben Harmon, for refusing to see him in his house again....😤
Miss Sandy Cowell
said on 11/Jun/19
⭐ Imagine Evan Peters with the blue hair he sports in 'Cult' and wearing the above blue suit? Electric or what? 😋
Miss Sandy Cowell
said on 11/Jun/19
I keep thinking that this guy can't get any better, but I've been wrong! I think he's reached his peak now in the 2017 'Cult', as the blue-haired Cult leader with a screw loose. He munches Adderall like Smarties, pure amphetamine, so it's not surprising he's up all night surfing the internet, sped out of his brains, but when the women turn against him, little sis believes there is something worth saving, and her account of the night they barricaded their way into a man-made torture chamber, and killed the religious freak leader, showed just a bit more of what turned him into the person he is.
Sometimes I think he looks 5ft10.
Miss Sandy Cowell
said on 4/Jun/19
One of the best actors I have 'got to know' through watching 'American Horror Story'!
I have 'The Lazarus Project', but he has never stood out for me the way he has done in 'American Horror Story'!
He has so much potential and looks quite tall to me!
The electric blue suit is most becoming on him. Not many people could get away with it. Evan can! 🤭👏
Miss Sandy Cowell
said on 30/May/19
I have some great news! I read on my phone today that Evan Peters is talking about another series of 'American Horror Story'!
How does my phone know that I like it so much? I get bulletins about my favourite rock bands as well. What a clever little piece of machinery!
📱👍
Miss Sandy Cowell
said on 26/May/19
This actor, formerly unknown to me, has so impressed me. Even when, in the first series of 'American Horror Story', and he was playing the part of a boy who, owing to the house that he lived in, shot members of his school, his emotional performances in each of the the four Seasons I have been privy to, have often rendered me in tears.
He does well to wear that blue suit. He is outstanding enough to wear whatsoever he fancies!
khaled taban
said on 24/May/19
Another guy who is 5'9.5", everyone become 5'9.5", lol
Miss Sandy Cowell
said on 18/May/19
Wow - this 'American Horror Story' is getting SO GOOD! At the end of last episode, (Halloween Part 2), when the poor students Evan's character has murdered way back in the 90's come to get their own back on him, one of the girls says, "By now I should be 34 years old, married with kids..." and so on and so forth.
Then I thought, "But surely that would make him of equal age, and he looks like a student himself. He must be dead!" 👻
Then at the beginning of episode 'Piggy Piggy', we find out for sure that he IS dead. I feel for poor Taissa Farmiga, who plays young Violet. She has just lost her virginity to him!
You see the two of them together - obviously! - and there is a clear 5" difference. Height-wise, they were made for each other, but good grief, not in any other conceivable way! And she'd better not have... (conceived, that is!)
Evan gets 5ft9.5.
Ray Atikian
said on 13/Apr/19
In kick ass he looks alittle shorter then Aaron Taylor Johnson who is 5'11 so my guess it a solid 5'9
Benn
said on 21/Sep/18
It's hard to tell, on AHS he never looked much shorter than Dylan McDermott, who is around 6ft. I don't think he's shorter than 5tf 9.5 tbh.
Lexi
said on 14/Aug/18
He was on Kelly and Ryan today and looked very leggy in his seat. Also he's taller than Jennifer Lawrence in X-Men.
QM6'1QM
said on 28/Jun/18
Yes, absolutley average height for young boys today. My opinion is 176-177 cm.
lee168cm
said on 8/Jun/18
I'm a massive ahs fan and never did Evan look taller than dylan and pretty sure he was shorter than aaron Johnson too on kickass no way does he look 6ft
Tamara Martinez
said on 7/Jun/18
@Lee168cm
In American horror story Murder House, Dylan Mcdermott is shorter then Evan Peters continously. Maybe they are messing with the angles so he's taller it's just Evans character Tate is supposed to be 17 years old why would they want a child to be taller then the adult. And considering Dylan has been marked as 5ft11.75 on this website and 6ft on Google how is Evan 5ft9.5?
lee168cm
said on 3/Jun/18
And Alexis quinn looks shorter next to him than emma does so id guess she was 5ft 1 flat at best but possibly 5ft and one half inch and 5ft 3 or so in heels
lee168cm
said on 3/Jun/18
Don't be silly rocky he's nowhere near 6ft 2 he's barely taller than finn whitrock in American horror story hotel and he's a weak 5ft 9 and he's about 8 inches taller than Emma roberts when both in trainers and she is 5ft 1.5 so this listing makes sense. Tallest he could possibly be is 5ft 10
Rocky Garcia
said on 27/May/18
Also considering pictures of Evan and Alexia Quinn she is around 7 inches shorter then him in (4 inch) heels. That would make him 6ft/6ft 1 as google has her listed as 5ft 3/ 5ft 2 depending on website.
Rocky Garcia
said on 27/May/18
I struggle to believe that Evan is even 5ft 11 let alone shorter. He has a good 7 or 8 inches taller then Emma and I don't think shes anywhere near 5ft 2. Going by my opinions on Emma's height I think that Evan is anywhere between 6ft and 6ft 2.
lee168cm
said on 24/Feb/18
Hamburger how about Zachary quinto, dylan mcdermott, cheyenne Jackson, James Cromwell, Billy eichner and danny huston. All 6 foot or taller last time I check and Matt bomer is 5'11 And all play main characters
hambubger
said on 25/Dec/17
American Horror Story has one of the shortest male casts of any TV show. No regulars 6 feet or over, everyone in the 5'7" to 5'10" range.
Chappy
said on 20/Oct/17
This guy is at least 8 inches taller than Emma Roberts. This listing is accurate but this is more his minimum height. Average is 5'9" 3/4
Adamz
said on 15/Oct/17
I cannot see below 176, but 180cm is laughable. He is tricky...
Morgan
said on 10/Oct/17
@REALIST I've never heard of a 5'5" 190 ectomorph. Their tall and skinny. Your thinking Endomorph.
Morgan
said on 10/Oct/17
Sarah Paulson is 5'6" and Peters is just a little taller than her. Look it up. All their heights are higher made to look taller. Even women. I'd say he is 5'8"
Alpha
said on 4/Oct/17
the boy looks about 5ft 9 on the new season of ahs but think the cast is very tall so this could make him appear sorter on screen
DHCarr?
said on 12/Aug/17
Looks taller than this on AHS for some reason. 177.
Realist
said on 29/Mar/17
He's like 176 because Aaron johnson is 181 cms max. I am like 177 cms and weigh 176 lbs but I am mesomorphic so it makes me look shorter were as ectomorphs look taller unless they are like 5'5 and chubby like 190 lbs.
lel
said on 12/Mar/17
I would say he is 175cm barefoot maybe 174
Wahhhh
said on 31/Dec/16
What height would his eyes be at?
123
said on 14/Dec/16
looks 5ft 9 next to bently and doesnt even look that much taller than michael chilklis who is 5ft 7
Dude
said on 8/Dec/16
I saw him in American Horror Story, he was standing next (side by side) to 5'10 listed Cuba Gooding Jr in "flip flops" and Cuba was wearing boots with possibly 1in to 1/2 in and he towered Cuba. Either Cuba's height needs decreased or Evan's height increased. I'm guessing either Cuba's height is around 5'8 or Evan's height is around 5'11
Bobby
said on 20/Nov/16
5'9.5 looks about right, but then again, he could be a flat 5'10 as well, we don't really know. I'm a strong 5'10 guy, and I've stood next to 5'11 people, not much difference, so on most days I will claim 5'11 to people who ask my height. He seemed quite a bit on the short side in the X-Men movies, but then again, how tall is Jennifer Lawrence again? He seemed to edge her out somewhat. If Jennifer Lawrence is 5'7, I'd say 5'9.5 is spot on. Well over 2 inch difference but not quite the three inches.
Luis Aguirre
said on 17/Oct/16
Maybe 5'9.
hmv
said on 10/Sep/16
Think maybe 5ft 9 but can look way taller sometimes but also way shorter so maybe lifts?
6ft
said on 4/Sep/16
lowest I would say is 5"9 tallest 5"10 opinions?
WEKL
said on 30/Aug/16
Next to Denis o'hare evan looks well over 5"10 look at the photos when u type in to google Denis o'hare and Evan peters looks like he either Evan is taller or Denis o'hare need to be out down to 5"7?
dhumpie
said on 23/Jun/16
I met him over the weekend at WW Sacremento and he definitely had at least 3" over my 5'7" and he had sneakers on. He is a legit 5'10" guy..maybe a little over 5'10" with his wild poofy hair.
Shredder
said on 22/Jun/16
Rob I read that he weighs 172 lb , do you think that is too much?

Editor Rob
I would have said possibly right between 160-5 range...

weight is a trickier subject than height, it's why I never reactivated celebweights!

But...it's probably an easier topic to make money with than height, so you never know, I may in 10 years reactivate it.
MD
said on 9/Jun/16
I'm not very familiar with this guy, but just looking through photos from this year, I'm surprised by some trying to downgrade him. He looks at least this height with folks like
James McAvoy
and Rami Malek.
Francis
said on 7/Jun/16
he looks 5'8-5'9
5'9.5 is a bit of a stretch...
Average height
said on 31/May/16
think he is a legit 5ft 9 in some pictures he looks fairly tall however in others looks short?
anoyno
said on 19/May/16
Click Here
dwarfed by sophie in heels
anoyno
said on 17/May/16
looks 5ft 10 ish with long hair think 5ft 9 would be a bit harsh
Mike 1.81cm
said on 31/Dec/15
Thsi dude is 1,74cm barefoot and maybe 1,77cm with shoe boots most gives 3 cm;, Wes bentley is 1,78 cm barefoot this is the real deal. Aaron Taylor Johnson i dont believe he's 1,80 barefoot
Ferris
said on 30/Dec/15
@Editor Rob,
Could b, but not 177! There's Not one single pic proves he's 177, u may have 2 downgrade.
Ferris
said on 29/Dec/15
@Editor Rob,
Are sure he's 177cm? He doesn't look with a lot of celebrities!
With Sean Faris
Click Here
Click Here
With Aaron Johnson
Click Here
With Michael Fassbender
Click Here
With Shawn Ashmore
Click Here
With Wes Bentley
Click Here
TBH I struggle seeing him much over 5'9".9.25" is possible with Wes Bentley and Aaron Johnson, but I'm not sure on their footwear or the angle etc. I think 5'9" flat makes more sense than 5'9.5"!
Shave off the half inch Rob?

Editor Rob
176 could be as arguable
james
said on 8/Nov/15
Fassbender is NOT 6, that's the main factor here people, he's 5'11, and standding next him, evan peters is 2 inches shorter, i reckon Evan is 175cm, not 177cm, and 180 is laughable.
Nobody important
said on 20/Oct/15
I'm just laughing at you guys who think he's 5'11 lol. What are you guys 5'6 and just guessing? He looks 5'9 to me. If he were 5'11, he'd be a lot closer in height to that Zachary quinto guy from ahs who is towering over him in that pic. 5'11 is taller than you think. I'm 6'2 and ppl who are 5'11 aren't that much shorter than me.
Me
said on 14/Dec/14
He is 1.80m but converted into feet that's like 5'10 and 55/64 so he is basically 5'11 and I think people know that I'm just sayin cuz yolo lol 2012 swag
rockitbaby
said on 1/Aug/14
Assuming Fassbender is 6'0 and McAvoy 5'7, Evan seems to be 1,77 or 1,78m.
Click Here
Bard
said on 25/May/14
Much more believable than 5'11. Looked similar to
James McAvoy
who's only 5'7.
Vecrotus
said on 7/Apr/14
I always thought he was closer to 5ft 9in or 175cm. He looked 2in shorter than 5ft 11in Aaron Johnson but two inches taller than 5ft 6.5in Clark Duke in Kick-Ass. He was right in the middle in terms of height between his co-stars.
Chris 182 cm
said on 6/Feb/14
What height does he look in this pic:
Click Here
Ally
said on 17/Jan/14
He looked 1 inch shorter than Alex Meraz in never back down 2, and Meraz is listed 178 here
dan
said on 27/Dec/13
sorry folks. i met him at the golds gym in noho, near where i live and he was nowhere under 5-10. possibly even 5-11, considering i have bad perception of heights.
Emily
said on 1/Dec/13
How long is his head? 9,4 inches?

Editor Rob
maybe a little over 9 inch
Brian
said on 10/Jan/13
Looks noticeably shorter than Quinto this season in AHS. I can see a weak 5ft10. He's thin so he looks taller. But solidly average for sure.
Emily
said on 5/Jan/13
Nevermind, just saw some pics of him with Emma Roberts and wonder if he´s even above 5´9...
Emily
said on 29/Dec/12
Don´t you think he´s a little taller now? He looks 5´11 in AHS.