Brandon Larracuente's Height
5ft 11 (180.3 cm)
American actor, best known for playing Jeff Atkins on 13 Reasons Why and Ben Rayburn on Bloodline. On his imdb.Resume he recently had
"Height: 6 feet, Weight: 170 lbs"
, though at 18 described himself as being:
"5-11, 155 lbs"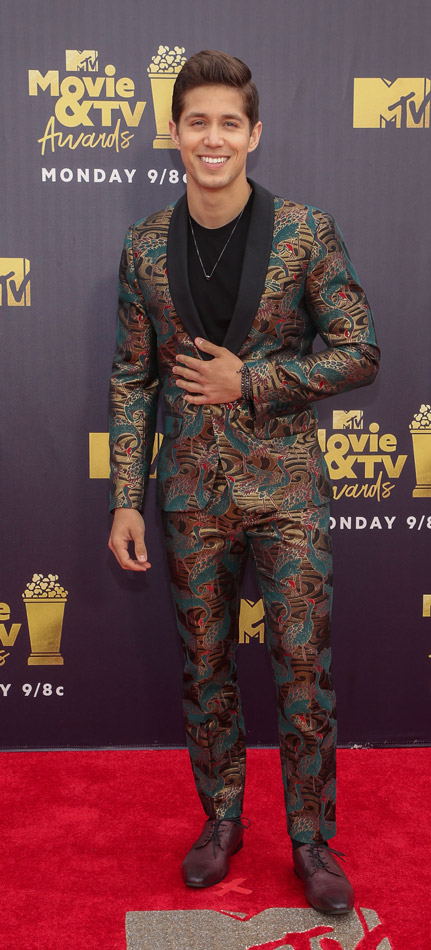 Photos by PR Photos
You May Be Interested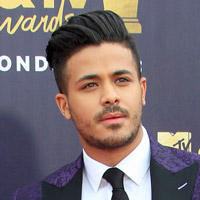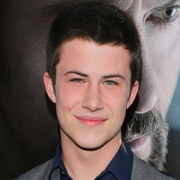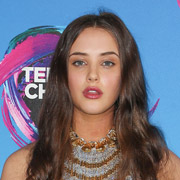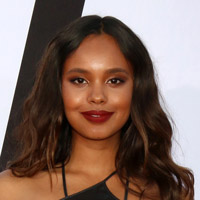 Add a Comment
17 comments
Average Guess (25 Votes)
5ft 10.88in (180cm)
Faza
said on 30/Nov/17
Yh looks tallish he looked a few inches taller than dylan minette generally tho some scenes i thought comparef to dylan he must be same height roughly as brandon flynn around 5ft9 must be camera angles tho he might be more of a 5ft10.5- 5ft 11 range guy tho looking at him a bit more
Aza
said on 29/May/17
Solid listing.
Andrea
said on 12/May/17
G, if that Steve guy has claimed "just under 6'1", "6'0.5" and also "6'" at some point, it makes no sense to say he is 6'1!
I mean, I don't know that guy but no 6'1 guy would every say 6' and 6'0.5!
He may well be somewhere between 6' and 6'1...
That picture you posted is a tough photo to guess height from! How do you know they're dropping the same amount? It's basically impossible to say. I'm quite confident that Devin would be taller than him, how much is the question but, as I said, Justin never looked close to 5'11 on the show, to me! Here's another picture of them:
Click Here
G 5'11
said on 11/May/17
@Andrea, I want to say Steve cook looks around 6'1". He seems honest with his claim. I would say Brandon is a weak 5'11, his proportions look similar to mine. Except he weighs a bit more then I do. I wonder is he natural? Some pics lead me to believe yes, other pics of his not quite. Here's Justin with Devin they are both dropping equal posture
Click Here
He looks around 5'11 if devins between 5'11-6'0.
Andrea
said on 10/May/17
This guy, Steve Cook, has given a few different heights between 6' and 6'1 on Twitter (6'1, just under 6'1, 6'0.5, 6',...)!
I don't really know him but here he is with Brandon:
Click Here
Again, with Adam Rodriguez, listed at 5'10.75:
Click Here
And with Johnny Galecki, listed at 5'5:
Click Here
He certainly looks closer to 5'10 than 5'11 with John...
Nik
said on 10/May/17
His teeth are sparkling!
Greg
said on 9/May/17
@Andrea, to me he looked a weak 5'11, not a strong one. Like not the kind that's closer to 6 foot, probably a guy who wakes up at or near 5'11, and drops down to 5'10.5' range or so by the end of the night. But we wouldn't know for sure. And yeah Brandon looks around 5'11, could be a little bit less, he doesn't strike me as a strong 5'11, possibly weak or flat 5'11. And I believe Devin is around 6ft, although just googled him and 5'9 came up, weird.
Andrea
said on 9/May/17
G, Justin never looked 5'11 to me on the show! More 5'10 than 5'11 and the fact he himself claims 5'11ISH just reinforces that impression ;)
I think anywhere in 5'10-5'10.5 is possible for him!
I'm still not sure on Brandon but I'd say the current listing is probably his best case scenario...
The only guy that looked a solid 5'11 (and possibly a bit taller than that, as listed) is Devin Druid, I think!
Wrs567
said on 8/May/17
Rob, John Cena got to be 6'1'' if he is 5'11''?
Brandon also has way thicker hair
Click Here
Editor Rob: there's always a chance of 5ft 10.5, though I would say he could be losing 1cm of height there.
Bard
said on 8/May/17
If the floorboards behind him in that pic are 1 foot wide each (including the gaps) then I can buy 5'11.
grizz
said on 7/May/17
His teeth are brighter than my future :(
G 5'11
said on 6/May/17
Yeah 5'10.5" at worst but I would just keep this listing. If Justin prentice never said 5'11ish and just claimed 5'11. I'm sure he would get the 5'11" listing too right? I thought Bryce looked near enough 5'11 in some of the episodes of 13 reasons.
Matt
said on 5/May/17
Thought he was a strong 5'9 guy next to Dylan in 13rw but I think max is 5'10.5 for me.
G 5'11
said on 5/May/17
He looks a solid 5'11 possiably 5'10.75" at worst. But who knows?
Editor Rob: from what I remember, at least in one episode, he was slightly further away than dylan yet seemed nearly 3 inches taller...at worst I'd have thought 5ft 10.5
Andrea
said on 5/May/17
Well, this guy might have a point... And that's the reason why I said he could look not much more than 5'10 on the show, at times! There are a few scenes with Dylan, where it's hard to believe he's as much as 3.5 inches taller than him! Might be just camera angles? Maybe...
But you can be sure about one thing: Dylan is not 5'9! First because he himself apparently claims 5'8 and second because 5'7.5 is probably his best case scenario... He does look quite short through all the series!
Yo bro
said on 4/May/17
There is not more than two and a half inches between him and clay Jensen. So it means clay aka Dylan must be at least 5'9"
Andrea
said on 4/May/17
Nice! I couldn't find any claim, apart from that 6' listing on his IMDB Resume...
As I said, 5'11 is the most I would have said and, at times, he gave me more a 5'10 impression on the show! There aren't many good comparison scenes with the rest of the cast, though!
The guy on the left (who is another actor from Bloodline and plays Ben Mendelsohn's son) generally gets described as 5'11 on the net (actually, I just found a 6' listing on an agency's site:
Click Here
) and, from what I remember, he doesn't look much different than Ben, maybe a little taller? Well, I certainly wouldn't have guessed him over 5'11!
Here he is with Brandon:
Click Here
Editor Rob: actually in an earlier talent site he also put down 5ft 11/145 pounds, though he was I think 17 at that time too.

I would be surprised if he was a big six footer.