Christian Navarro's Height
5ft 3 ½ (161.3 cm)
American actor, best known for playing Tony Padilla on Netflix TV series 13 Reasons Why. On his imdb.Resume he had his height & weight listed as 5ft 7 and 135 pounds and when someone mentioned he was a 5'3" Yoda he retorted "5'6 lets not get crazy".
You May Be Interested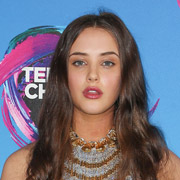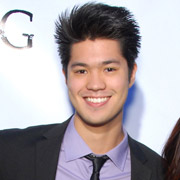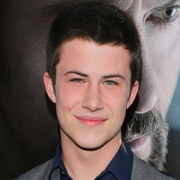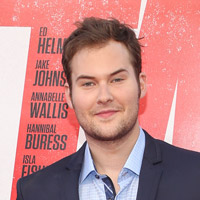 Add a Comment
72 comments
Average Guess (37 Votes)
5ft 3.61in (161.6cm)
Johnson
said on 13/Oct/19
12 cm shorter than Dylan Minette, check pictures
Littlelee5ft6
said on 10/Sep/19
Theres a photo of him looking 2-3 inches than melissa McCarthy in heels so he could even be shorter than the listing a weak 5ft 3 in my opinion otherwise she would be 5ft 7.5 in the heels and I doubt she'd be that tall
Jackson
said on 5/Sep/19
He's about 5'2.75" not 5'6"
Nik
said on 3/Aug/19
He's a cool guy!
The average guess is 5'3.69" (33 votes!) and he will soon have 69 comments (autocorrect tried to change it to classes!)!
TheBat
said on 8/May/19
5'2.75"
NK
said on 22/Dec/18
How tall do you think the lady on the right is,Rob?
Click Here

Editor Rob
Without knowing what's on their feet, she might be close to 6 inches taller.
Andrea
said on 7/Jun/18
If he claims 5', why don't you just give him that mark, Rob? 😊
J/k, but he may well be right between his 5' and 5'6 claim. To be fair to him, he can look pull off looking 5'4 on the show, but again, I noticed he wears quite big boots on it, so he certainly has some decent advantage over the other guys who generally are in relatively thin shoes. If you take a look at off set photos, though, he can look barely even 5'3 at times...
P.S. Did you remove the photo or it just disappeared? I saw it happened the same with quite a few other pages...

Editor Rob
I think Robert Carlyle also described himself as 5 foot nothing...although in his case he's at least 3-4 inches taller than Navarro.
9361721
said on 3/Jun/18
He jokes he is 5 foot nothing, so he has a sense of humor towards his height. I think he just inflated it for more roles. If anything he deflated it so he could be Yoda. Could you put the quote up Rob?
Click Here
Greg
said on 2/Jun/18
@Ettiem my 6'2 range friend who regularly claims 6'4, no pushes his claim up to 6'5, nobody believes him though. Like it's just too ridiculous at this point he thinks he's grown. But he probably stopped growing at like 15-16 which isn't bad if I was a solid 6'2 I would embrace my height there's really no benefits going from 6ft 2 to 6ft 4 or 5, unless you're playing basketball or want to just intimate people but even then it's like what's the point?
Ettiem
said on 30/Dec/17
Rob, do you think 5'3"-5'4" claiming 5'7" and 5'10"-5'11" claiming 6'2" are the most common heights people exaggerate and can kind of get away with it because my friend who is 6'4" tried to inflate his height to 6'7" but nobody was buying it and another friend who was 4'10" trying to push it to 5'2". Also what is the most exaggerated height claim you have ever heard and and most exaggerated claim that's on here and can you give me the link to that persons page thanks.
Editor Rob: I think from running this site, I've seen all heights be exaggarated, even tall guys adding inches...

5ft 3-4 I think are tempted to say 5ft 5-6 more than a 5ft 8-9 would try claiming 5ft 11.
Faza
said on 23/Nov/17
I can see 5ft3-4 range looks very short in 13 reasons why the manlet comments are unnecessary people who make fun of any person regarding their height is just so shallow its not like you can control how tall you are most people will add 2 inches if well under average height i think
Ferdinand
said on 16/Sep/17
For Christ's sake, no one deserves to be called a "manlet". Anyone spouting that utter rubbish needs to get back to pre-school
Siam abedin
said on 12/Jul/17
He looks really short cuz in 13 Reasons Why when he was giving Hannah (Katherine Langford) that voice recorder thing he looked shorter than
Hannah so probably 5'5"
Canson
said on 10/Jul/17
@Greg: well was using examples but it does happen lol. Don't see 5'8" celebs saying it but the Rock 6'2" range claims 6'5. But I can see him losing height he may have been closer to 6'3" peak or right around 190. I have seen a 6'2 guy once claim 6'4" tho and not even a 6'2.5 guy this guy was maybe 6'3 or a hair over in shoes when he told someone else he was 6'4" lol I had to just turn my head and laugh
Greg
said on 29/Jun/17
@Lee168cm Well unfortunately Arthur is like the plague of celeb heights, so he says things like that on a daily basis. I've never actually called someone a manlet unless I was joking, like as a joke. But never actually tried to bring someone down because of their height.
@Canson wtf lol a 5'8 guy claiming 6 feet? and 6'2 claiming 6'5. Now I've never heard of anything like that lmao.
Lee168cm
said on 28/Jun/17
Totally agree bobby everyone deserves respect no matter what size they are or what they look like. Should treat everyone how you'd wanna be treated
Bobby
said on 26/Jun/17
@Arthur? Seriously, you called him a manlet? I agree he's a small man from my point of view but you're spending too much time on bodybuilding forums, he can't control his height, no need to make derogatory terms. Try to learn some respect, yeah?
Greg
said on 26/Jun/17
@Arthur LOOL did you just say "manlet"? Bro you visit the misc too much, it's time to find a life outside of the misc now Arthur.
Shredder
said on 24/Jun/17
I think the 135 lbs claim is just as worst as his height , he is about 20 over that.
Canson
said on 17/Jun/17
@Christian: I understood exactly what you were saying and it wasn't offensive at all. I feel the same people who do that lie up like that to that degree are sorry imho. i know that Navarro likely has a height complex tho which is why he does it but still the same imho as a 5'8" guy claiming 6'0" or a 6'2 guy claiming 6'5"
Christian-196.5cm (6ft5 3/8)
said on 17/Jun/17
@Lee168cm
No worries. I apologize too if I seemed a bit defensive.
Lee168cm
said on 17/Jun/17
Okay im sorry christian I'll own up to that and apologise arthur did start that not you I get really sensitive aviut terms like manlet or midget but I shouldn't of had a go at you
Christian-196.5cm (6ft5 3/8)
said on 17/Jun/17
@Canson
Thank you. I wasn't even the one who actually called him a manlet, but Lee wants to make me seem like I'm the bad guy.
Canson
said on 17/Jun/17
i don't get the issue with what Christian 196.5 said. Ans yes someone who inflates their height 3.5-4" I concur that they have some very serious issues. That's all he was saying. Arthur was the one who posted Manlet and honestly don't see the issue with what he said either. Honestly I hate to say it but people like Navarro that do that give the height they claim guys that size a bad name. For lack of a better word people who lie like that are "Sorry"
ReallyShortRussianDude
said on 16/Jun/17
How about we act like mature mentally developed adults & engage in a grown-up & amiable conversation centred around height.
If you want to throw around idiotic & offensive terms like manlet may I recommend a bodybuilding forum?
Christian-196.5cm (6ft5 3/8)
said on 16/Jun/17
@Lee168cm
I didn't actually call him a manlet, Arthur did. All I said was that Navarro DESERVED to be called a manlet for lying up 3.5 inches. Learn the difference.
Canson
said on 16/Jun/17
@Lee168: what Christian said is totally true. And he's not insulting anyone. He's being perfectly honest. He's not saying he lies or would lie about his height and he has been up front since the day he's been on this site that he's 6'5 and change. He doesn't have a reason to lie because he's very tall and still within comfort. What he is saying however is that a guy like this who is 5'3 1/2 or 5'4 claiming 5'5" is understandable and that claiming 5'7" is ridiculous. It sure as hell is and I agree with him. 5'5" though is a reasonable rounded shoe height for this guy if he's 5'3 and change and to be sympathetic 5'3 range for a guy is very short so he probably feels he has to do it to feel normal. I wouldn't know because I'm only an inch shorter than Christian and have been over 6'0" since I was 13. However I know Christian from having been on this site for a few years and he will call it if it's an inflation just as I would. At normal or taller heights tho he'd likely say the same thing that it's understandable but not something that most of us taller guys would do.
Lee168cm
said on 15/Jun/17
And people aren't blind they can see im not five nine or ten its people like you I dislike with your horrible comments using terms like manlet. You know how immature that is? Why can't people just respect one another? That'll never happen as long as there are vile people like you in the world trolling the Internet christian and your bestie Arthur
Lee168cm
said on 15/Jun/17
I cant say i do. Never claimed a half inch over 168cm I have no need to I'm not a movie star and dobt feel that pressure
Christian-196.5cm (6ft5 3/8)
said on 15/Jun/17
@Lee168cm
You would rather insult someone for calling out a person for blatantly lying about their height, rather than the liar himself. It shows what kind of person you are. You probably lie about your height in real life too, just like Christian Navarro. You probably claim 5'9" or 5'10".
Phil
said on 14/Jun/17
5 foot 8 is possible for him. Ask Big "the real 5 foot 8 deal" Glenn or Rob lol
Canson
said on 13/Jun/17
Lol 5'7 my foot maybe 5'4 on a good day
Lee168cm
said on 13/Jun/17
Christian you sound as bad as that idiot Arthur you two would make good buddies
Lee168cm
said on 13/Jun/17
No-one deserves to be called a manlet or midget or any of that rubbish he's clearly insecure about it and attitudes like that dont help
Christian-196.5cm (6ft5 3/8)
said on 12/Jun/17
Any guy who inflates 3.5 inches deserves to be called a manlet. It's ridiculous. I can understand him claiming 5'5", but no more than that.
$rich_biatch$
said on 11/Jun/17
5'5 claim won't be as bad I think.
Nik
said on 11/Jun/17
@ joe
You are probably going to end up being tall!
👍
Arthur
said on 11/Jun/17
Now that's a very sad "man". Claiming 2.5 or 3.5 inches more, that's just pathetic. The guy is so short, he is even below the average height of women lol. No wonder why height perception is distorted that much. It's because of manlets like him.
Editor Rob: Maybe he's a bit dishonest with his height claim, but I wouldn't call anybody a manlet.

I'd call Christian quite talented, I thought he played his character on 13 Reasons Why very well...

At around 5ft 3 range in Hollywood, it will certainly be far more challenging to be noticed and win roles...it's understandable why many actors will boost their resume height.

Mwidu Edwin Pedro
said on 9/Jun/17
I thought Prentice is over 6foot.Mistaken
joe
said on 6/Jun/17
Why is everyone so small, I'm 13 and 5"7 and a half😂
Brad
said on 28/May/17
I would guess 5'4, but I'm sure 5.3ft is possible
And @Chris what a way to offend short people and 5'6 is not even that short, and 5'3 is distinguishly short so I don't know what you are talking about
5'6 is short but normal and nobody looks down at you or treats you worse like they do men that are 5'1-5'4 for example
And who would wanna say they are 5'3 or 5'4 let him claim 5'6 because that is a normal albeit shorter height
And I've never seen people out such a ridiculous emphasis on height and insulting those shorter I mean we are here to discuss celeb heights not put short people down, I agree with Ashley get a life @Chris
Heightism is still alive and well and probably will never go away but who knows, if only we as society could stigmatize it like racism and prejudice against religions, height is just too big of a deal in society
Johnny Blaze
said on 28/May/17
What a liar "I'm Five Six..." haha 3 inches shorter, none taken I just hate when people lie about there height.
Amanda
said on 22/May/17
Who cares, Chris? Get a life.
HelloHello
said on 21/May/17
Okay, so there is an interview where Christian says that he is 'five-foot-nothing' ... was he joking? because that is really tiny. Always thought he was around 5'6 ... but then i see that Dylan is only 5'7 and it doesnt make sense anymore ...
Chris
said on 10/May/17
@Powerhouse.
5'6 is short. No matter how you look at it - it's below average. To a lot of taller individuals, the difference between a 5'3 and 5'6 isn't really enough to distinguish between "significantly short" and "short" anyway. Also, 5'6 doesn't stop a lot of people going into the 5'8 claims - it's a pattern for people to claim higher than what they are.
What's viewed as "short" can differ based on stereotypes too. Online, a male under 6ft can be considered short by multiple women (potentially due to tabloid media) - in person, it may be a different story.
The ridiculousness is more in how obvious his false claim is. If Christian was 5'6, Dylan Minette would be 5'10. It doesn't add up.
Either way, there's little use getting hung up on what certain heights are "perceived as" due to claimers.
Powerhouse
said on 10/May/17
This guy makes real 5'6 guys look terrible. You got a bunch of guys 5'3.5 - 5'5 claiming 5'6 or even 5'7. It distorts peoples opinion of legit 5'6 or 5'7 guys so that people view them as super short.
IDA
said on 9/May/17
why everything everybody say you reduce it but 2 inches? I think he is around 5' 4.5". comparing to Clay and btw I think clay is like 5' 8" or even 8.5"
Chris
said on 8/May/17
On twitter he responded to a 5'3 claim by saying "5'6 lets not get crazy"
The crazy is him saying he's 3-4 inches taller than he actually is.
I'm a legit 5'6, I couldn't imagine myself even beginning to pull out the 5'9 or 5'10 cards.
Johan
said on 2/May/17
Editor Rob: if he was as short as 5ft 3 flat then he is giving a 3 inch boost, which is much more rarer.
He is still listed elsewhere at 5'7" but even the 5'6" claim is pushing it.
I have noticed that alot of people give very short/tall people less hassle when they make outrageous claims. For instance a guy who is 6'6" who claims to be 6'9" or 6'10".
Realist
said on 1/May/17
If he were really 5'7 that would make Dylan Minnette a 6-footer and Ross Butler 6'7 (LOL 😂)
I mean, he's already very short and his co-stars tower over him. Why not just own your height instead of lie about it?
Hans Meiser
said on 1/May/17
What a liar. 5'6ish my ass. Even at 5'6 you would be damn short; just admit your real height.
Johan
said on 30/Apr/17
5'7" !!!! A solid 3.5 inch boost omg is this guy the biggest booster on the site? Also what crazy doctor measured him? Does he live in NYC?
Editor Rob: if he was as short as 5ft 3 flat then he is giving a 3 inch boost, which is much more rarer.
James
said on 30/Apr/17
Guys like these give legit 5'6" and 5'7" a bad name.
Canson-194CM (6'4 3/8)
said on 29/Apr/17
Christian I agree with you on that
Matt
said on 28/Apr/17
I knew he'd be 5'3.5 he really looked it in 13 RW beside clay
176cm guy
said on 28/Apr/17
He's declining he is 5'3" and goes with 5'6" instead, even though Dylan still completely towers him. I bet he thinks Dylan is 5'10", if that really is the case.
Peter175
said on 27/Apr/17
I don't think he's near 5 inches shorter than Dylan. Maybe 4 inches or maybe 4.5 at most. I don't honestly think he's sub 5'3, a sub 5'3 guy would look ridiculous in front of nearly every male and most females. He doesn't look that short honestly. Between 5'3-3.5 is where he's at. Shorter than a guy like Bruno mars at the start of very short range
Peter175
said on 27/Apr/17
If he were really 5'7, that would make Dylan a near 6ft guy like 182. A full decimeter of overlisting. That would also make Katherine a 5'9.5 girl
Slothee
said on 27/Apr/17
This guy's gone down a quarter inch a day! At this rate he'll be 4'8" in a month ;-]
Andrea
said on 25/Apr/17
Whatever... If you can still see only 3.5, 4 inches at most, even in those pictures, then 5'4 is a good listing! 😜
It visually looks noticeably more than that, to me! I'm not sure you look that short next to Big Al, who is a MEASURED 6'1 (not to talk about photos with celebrities that you met and listed around 6'1 😂)...
As I said, I wouldn't have guessed him that short on the show but he struggles to look even 5'3 in premiere photos, at least from my point of view!
Editor Rob: I can see about 4 inches, but 5 I don't see that much.
Andrea
said on 25/Apr/17
Honestly, it looks noticeably more than 3.5 inches or even 4 inches...
Click Here
Kinda similar to how you look with Big Al, so closer to 5 inches!
Even with Finn, he does look a good amount shorter:
Click Here
5'3 is probably his best case scenario!
Editor Rob: I wouldn't have said as much as 5, though I think 4 inches is quite believable
Bee
said on 25/Apr/17
There used to be a copy of his acting resume from whatever school he went to that listed his height as 5'5". I still think that's a little too tall, based on pictures. By the way, the blue nail polish is a reference to 13 Reasons Why.
Peter175
said on 25/Apr/17
He's 5'3 range imo
Editor Rob: he can look quite that low in some photos, although he may well be somewhere in between 5ft 3 and 4 zone.
Andrea
said on 24/Apr/17
Don't you think it is worth adding his claims to the top of the page, then???
Let me save you the effort:
Click Here
Click Here
And again... How can he look so short, next to Dylan? This is certainly well over a 3.5 inches difference (without considering the fact that 5'7 flat for Dylan is pretty far from being impossible)!
Editor Rob: of course, it is mentioned. He can look 3.5 or 4 inches smaller than Dylan, you can make a decent case for 4 inches at times.
Andrea
said on 23/Apr/17
I've just finished to watch "13 Reasons Why" and I must say that this guy does look taller on the show than how he looks in off set photos...
There's more than one photo with Dylan where he can look at least 5 inches shorter than him!!! He makes him look tall, in comparison!
Rob, do you think this 5'7 listing is (another one of) his claim(s)? I've just checked his Twitter and he came out with "a more modest" 5'6 (and 5'6ish too), which is still a big claim! But after all he's from the Bronx... If they can see Big G as tall as 5'10 down there, I don't see why Christian can't pass for 5'6-5'7 😂😂😂
But seriously, after seeing him with Dylan in photos like this
Click Here
, even 5'4 does seem pretty generous for him...
Editor Rob: the 5ft 7 is either himself or his agent. It depends who is controlling the page.
G 5'11
said on 23/Apr/17
@me it's a tribute to Hannah baker in the series because on her last day alive she wore blue polish and used it to label the tapes.
OhK
said on 22/Apr/17
He was looking up to everyone on 13 Reasons Why. He has to be like 5'3". There's no possible way he's 5'7".
Editor Rob: his 5ft 7 claim is a bit cheeky.
me
said on 20/Apr/17
why does he have on nail polish
Slothee
said on 18/Apr/17
Who would ever believe his claim of 5'7"??? Being 5'4-something" and claiming 5'7" is really quite absurd. Like...wouldn't the majority of people not believe him?!
Patrick
said on 18/Apr/17
He looks way shorter than this Rob, I'd say 5'3.5 max, he was towered by strong 171cm Clay in the series.
Christian-196.5cm (6ft5 3/8)
said on 17/Apr/17
Why does he have nail polish on his left thumb?
Strong 5ft9
said on 17/Apr/17
Rule #1. Never show this to Christian. He might either A) reveal his insecurity or B) views this site as a joke.