Justin Prentice's Height
5ft 10 ½ (179.1 cm)
American actor, best known for playing Bryce Walker in Netflix show 13 Reasons Why. In 2013 he said his height was
"Ummm... 5'11ish"
.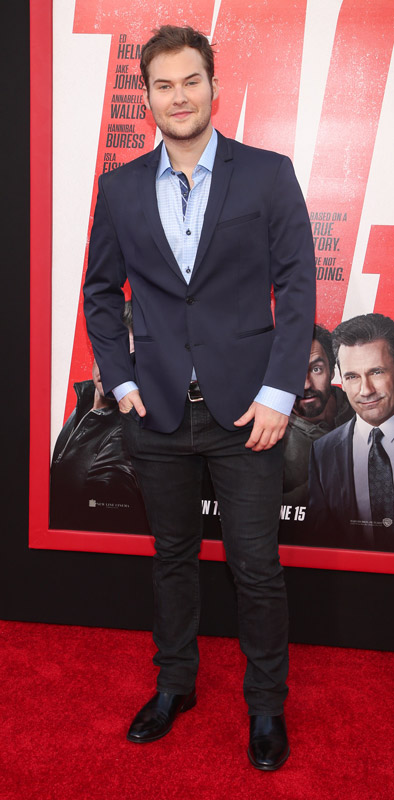 Photos by PR Photos
You May Be Interested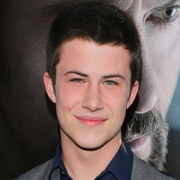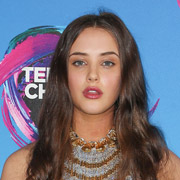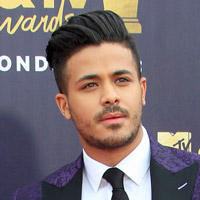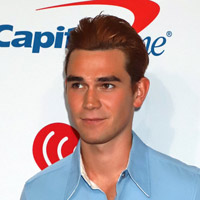 Add a Comment
21 comments
Average Guess (25 Votes)
5ft 10.57in (179.2cm)
Yavian
said on 27/Aug/19
I think he is between 5'10.5" to 5'11.75"
Littlelee5ft6
said on 26/Jul/19
Onabill it's the opposite for me I can't really grow facial hair I'm 33 and people think I'm in my early to mid twenties. I'll take that
TheBat
said on 24/Jun/19
Very honest, 5'10.5" is what I'd guess as well.
Onabill Choudhury
said on 12/Jun/19
@Littlelee5ft6 It's the facial hair and the stocky build my guy, I have facial hair and a stocky build with only being 16 I always get shocked look when I say I am 16 people think I am in late 20s lol 😂
Littlelee5ft6
said on 19/Mar/19
He's only 24? Looks alot older than that here. And listing seems fair
Mrpickle
said on 15/Mar/19
Hey Rob do you think that it possible this guy hits 5'11 in the morning?

Editor Rob
Yes, without doubt.
179cm guy
said on 4/Mar/19
Rob, would you give the edge to Justin or Cole Sprouse from Riverdale? They're both listed at 5'10.5

Editor Rob
Well it's close to call, I haven't caught up on Riverdale since early episodes.
Nik
said on 24/Dec/18
If he was called Austin Prentice instead of Justin Prentice he would be called Mr A Prentice! He can have 5'10.5", I like it that he said his height was "Ummm... 5'11ish"!
Colberto
said on 23/Dec/18
Looks similar to me when I was a weak 5'11"
like I wouldn't go under 179cm
He looks tallish and bigger than 5'10" guys
179cm guy
said on 23/Dec/18
Rob would you say that Justin Prentice tends to look like a 5'10.5-.75 guy in comparison to his solid 178-179cm 13 Reasons Why co-star Steven Silver? They usually appear to be well within a fraction of each other.

Editor Rob
He looks above 5ft 10 in the shows I've seen him in, but maybe not what you'd call a solid 5ft 11. I think a fraction under suits him.
Andrea
said on 28/May/18
Rob, can you add Timothy Granaderos?
He's listed at 5'11 on this agency page
Click Here
, but he apparently got listed at 5'10 when he played soccer
Click Here
.
I'd say he looks a bit shorter than someone like Justin on the show, so I certainly wouldn't guess him over 5'10, and in fact, maybe a bit under, like 177 range?

Editor Rob
I think 5ft 10 is the most I'd go with,5ft 9.75 is quite possible.
Andrea
said on 28/May/18
In the second season of 13, he has a very brief scene with Mark Pellegrino, and although you can't see their footwear, he can look 2-3 inches shorter than him. 5'10.5 may well be spot on and is probably the best shout overall, as he can look anywhere from 5'10 up to 5'11 on the show at times.

Editor Rob
He was also in Preacher and had some scenes with Noah Taylor, I would say over 5ft 10 but not 11 in that show too.
Slim 6'
said on 17/Oct/17
He's roughly 5'10" give or take a quarter inch.
Ben 5'11
said on 8/Aug/17
Honest fella. Many guys his height would round up to 6ft
Greg
said on 29/Jun/17
@yo bro Idk I think Jeff(Brandon) edged Bryce(Justin) Because Justin came off as 5'11 and Jeff 6 feet, but you got to take account camera angles and footwear.
Yo bro
said on 2/May/17
Brandon and Justin looked about the same height in the TV series so it means that either hi is shorter or Brandon is taller
Andrea
said on 26/Apr/17
Honest claim, after all...
Like Rob says, either 5'10 or 5'10.5 I think is possible for him!
G 5'11
said on 19/Apr/17
I would say he's about 5'11 idk to me he looked around 5'11 or close to the mark on 13 reasons why.
Csimpson 6ft
said on 18/Apr/17
Nice Rob hes very lucky! Yeah she looks a tall woman, 5ft 9 or near it could be possible if that guy is 5ft 10.5, im not familiar with him by the way.
Editor Rob: I would say any guy saying 5ft 11ish...is likely under it, whether half or 1 inch, either is possible.
Csimpson 6ft
said on 17/Apr/17
Whos the girl with the black hair Rob? Shes hot!
Editor Rob: I would presume it's his girlfriend Annika Pampel, who claims on modelmayhem to be 5ft 9 and weigh in at 118 pounds.
Sandy Cowell
said on 17/Apr/17
Ummm...definitely not!
Probably nearer 5ft10.
He isn't pictured at a very flattering angle, but I am not taking that into account! 5ft10 seems quite tall enough.