Ross Butler's Height
6ft 2 ¼ (188.6 cm)
American actor, known for playing Reggie on TV series Riverdale, Zach in 13 Reasons Why and Brett on K.C. Undercover. He once said
"I'm 6'3 and athletic"
and on another occasion
"I am between 6'2" and 6'3", depending of course on how much hair gel i decide to use."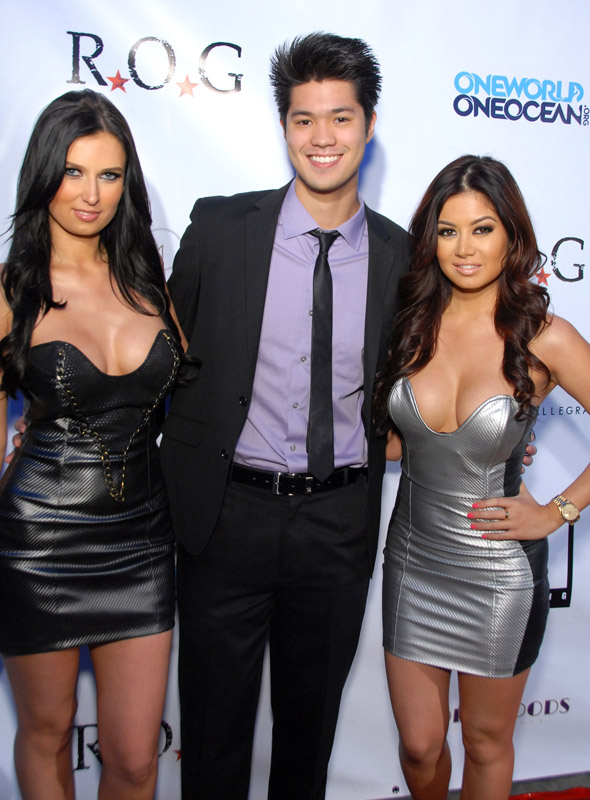 Katrina Nova, Ross Butler, Kim Lee
Photos by PR Photos
You May Be Interested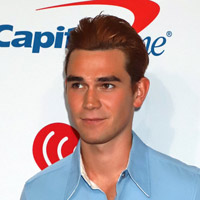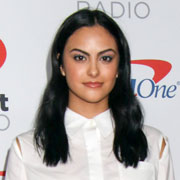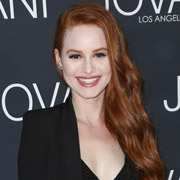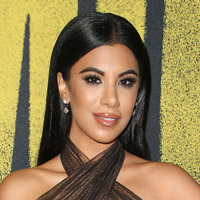 Add a Comment
43 comments
Average Guess (57 Votes)
6ft 2.13in (188.3cm)
GRIT
said on 6/Mar/19
Rob, I forgot to add that Ross has also claimed 6 ft 3. I cannot find the link however sorry. Obviously he is not a full 6 ft 3 but probably 6 ft 2.5 if he rounds up...

Editor Rob
Yeah I mentioned his 6ft 3 claim aswell, but it's a roundup I'm sure, his other quote I think is more believable, somewhere in 6ft 2-3 zone.
GRIT
said on 27/Feb/19
Rob, I believe that Ross is a legit 6'2.5".
He towers over the 13rw cast, even 179cm guys like justin prentice who arent short
Click Here
Hes also taller than legit 6'2.25" terry crews

Editor Rob
2.5 would be the highest I'd go with, I think somewhere in solid 6ft 2 range rather than almost 6ft 3 or a flat 6ft 2 is likely.
Kal00
said on 11/Jan/19
Very good looking guy
Negan
said on 30/Dec/18
Really tall guy, always seemed to be the tallest in 13 Reasons Why, would love to hear his own listening!
TheBat
said on 27/Nov/18
Perfect listing for Ross, he has always seemed in the 6'2" range.
Ehsan Jabar
said on 25/Nov/18
I think Ross is closer to 6'3 then what he is right now on the site. I think at night he would be a 188 range but during the day he'd be at the 189/190 range.
6'2 / 188 cm
said on 24/Nov/18
6'2
6'2.5 morning
Christian 6'5 3/8"
said on 23/Jun/18
6'1.75"
MAD SAM
said on 21/Jun/18
He gets 189 cm from me
Isaac 5'10
said on 28/Jan/18
Probably just 6'2" straight up. Crazy hair but pretty women.

Editor Rob
I'm sure he'd object to being called a pretty women ;)
Anonymous
said on 25/Dec/17
@Gotcha you are absaloutley right downgrade needed ASAP
Faza
said on 30/Nov/17
Looks 6ft2 on 13 reasons why most guys were short- average height so he did stand out on the show dont get the ugly comments on here he looks a good looking guy but its all subjective anyway but anyone who has to put a person down based on looks must be insecure themselves
6footflat
said on 10/Nov/17
@ mofo
'oriental' is a racist, 1920's term idiot, we are called asians not 'orientals'...
And yeah just like any race, even whypipo, we can get tall lmao
so
said on 27/Oct/17
He looks really tall in 13 reasons why and Riverdale, definitely not under 6'2
SARA * 6feet1&3/4inch * 187cm
said on 19/Sep/17
Hi.rob at what time should we measure our heights???its changing during the day.and i dont know which one of that measurments is my real height !!
Editor Rob: everybody shrinks during the day, some maybe only a fraction, others over an inch.

I think because the drop off in height happens most within first 3-4 hours, if we give our heights around mid-day or lunch, that means for the rest of the day our heights won't shrink much more, a small fraction maybe.

Someone like Ross might wake up 3/4 of an inch or even a whole inch taller if he measured first thing out of bed!
insomniak
said on 19/Aug/17
Lol @ mofo being so mad that an Asian man is taller then him that he has to resort to saying he wears lifts. Okay, sure bud whatever lets you sleep at night.
Sarah
said on 17/Aug/17
@Mofo
You seem so offended seeing a tall and decent looking asian man. Let him live lol!
6'1.5
said on 2/Aug/17
What's the lowest you think he is rob
Editor Rob: 6ft 2 at worst, but can look over it at times.
Gotcha
said on 22/Jul/17
Rob, this guy Charles Melton is gonna play Reggie in season two of Riverdale. His modelling resume says that he's 6'1"
Click Here
But look at this picture. Charles and KJ Apa (5'11") are exactly the same height, while Brett Favre (6'2,25") absolutely dwarves him.
Something smells fishy...
Slim 182 cm
said on 17/Jul/17
6'1.5.
Canson
said on 19/Jun/17
@Christian: LOL!
Christian-196.5cm (6ft5 3/8)
said on 18/Jun/17
@Canson
Neither of them aren't really all that attractive tbh. Above average? Maybe, but nothing special either.
Canson
said on 18/Jun/17
@Rampage: facing us, you can have the one on the left I'll take the one to the right lol (the shorter one)!!
Christian-196.5cm (6ft5 3/8)
said on 17/Jun/17
@Mofo
So simply having a debate with you makes me a creep? Give me a break. Based on your logic, you're just like a spoiled, entitled teenage girl who wears promiscuous clothing and then calls guys creeps when they stare at her or give her a compliment.
And btw, if you're gonna tell me to back up my claims about a few white people with slanted eyes or tall Asians, then why don't YOU post any pics or links to back YOUR claims about Ross Butler wearing lifts? You hypocrite. You have zero solid proof that Butler wears lifts or elevator shoes. If you don't believe when I said that I've met a few white people with slanted eyes and a lot of Asians who are over 6 feet, then it's only fair that I shouldn't believe you when you accuse Butler of wearing lifts.
Canson
said on 17/Jun/17
@Mofo: I can see him being mixed as well like Christian said. And even if it weren't apparent in his parents. No one person is completely one ethnicity in a diverse world we live in. I don't get the comments about Christian being racist either. He has never said anything offensive about any race to warrant that comment you made about him
Mofo
said on 16/Jun/17
@Christian-196.5cm
No whites have slanted eyes at all! Just because you say it's so doesn't mean it's true does it...
If I said the sky was bright green with polka dots does that make it true...No it doesn't.
And no orientals are not 6ft with any great frequency, just browse the site and have a look.
By all means post some pics or links to back your claims up otherwise please stop talking nonsense and lying it's getting tiresome as well as creepy!
@Phil
I agree on both points, however you have to factor in that he may wear lifts. Even some 6ft tall actors want to be as tall as possible and wear lifts to boost their max height. Nevertheless he is certainly in the 6ft range and my guess would be around 6ft1. Now there is scope for him being 6ft2 so I wouldn't rule that out either. But I would want to know his footwear first.
Phil
said on 14/Jun/17
He doesn't look great. 6 foot 2 and a half.
Christian-196.5cm (6ft5 3/8)
said on 14/Jun/17
@Mofo
You're stereotyping, because you're saying that all Asians have the same facial features and are short. I've known plenty of white people who have slanted eyes but don't have one ounce of Asian blood in them. On the other hand, I've known plenty of full-blooded Asians who are over 6 feet tall. So just because a lot of Asians are associated with slant eyes and relatively shorter height, doesn't give you the right to generalize an entire race of people. Samuel ignorantly called me a racist down below, but if anyone's racist here, it's you Mofo. All I said in my original comment was that Butler's dad's British-Dutch and mom's Indonesian. Describing someone's nationality or heritage isn't racist whatsoever. But you're the one who brought up all of this facial feature and skin tone nonsense.
Mofo
said on 12/Jun/17
@Christian-196.5cm
So what white features does he have LOL?? Because his eyes, nose, face, all of it is fully oriental! The exact opposite of white as you can get! Even his skin tone is that of an oriental...
Just because someone is mixed race doesn't mean they will look like part of their mixed race heritage, especially when the genes are dominant. Orientals like blacks have dominant genes. Notice that mixed race black men look fully black as do mixed race orientals. Actually orientals and blacks have the same nose and even face shape as each other, but their eyes, skin colour etc are very different. Whites are different in particular to both of those races, and share no common look or genes therefore when mixed they never look white at all if it's 50/50 genes from white/black or white/oriental.
And you are trolling because you are blatantly lying about him having white features when he clearly doesn't have any! The reason is obvious oriental propaganda which is both desperate and pathetic.
The only white genes he has is the height gene LOL, because orientalis are not tall at all and are shorter than any other race!
Christian-196.5cm (6ft5 3/8)
said on 12/Jun/17
@Mofo
How was my comment trolling? Sure, he has Oriental features, but he has White features as well. It seems like you are trying to deny the fact that he's part White. The only pathetic one here is you. You seem to only favor one side of his race and dismiss the other. It's the same thing as calling the color purple as only "blue" or "red", despite it being mixed with both blue and red. That's absurd.
Mofo
said on 7/Jun/17
Christian stop trolling on here he clearly has oriental features. Look at his wide flat nose, his flat face and his small eyes with the oriental eyelid fold. These are all oriental features not Caucasian. He looks nothing like a Caucasian at all. Even though he is half white he doesn't look white at all! He's the total opposite of white as you can get even his skin colour is yellow not white for crying out loud! Geez you can tell who the oriental men are on here always trying to bump themselves up lol pathetic...
Samuel Latin Americans, Africans, Middle Easterners and South Asians are all taller than North East Asians! You sound racist yourself with that ludicrous comment. North East Asians are the shortest race period! Man you orientals sure are propaganda merchants that's for sure always trying lower other peoples race height but boost your own how pathetic.
Sarah you are wrong, Ross is ugly and I'am sure you're oriental, straight and a man trying to bump your race up again geez (Sarah is probably Ross Buttler himself LOL).
Nik nah only Katrina is hot the other two not at all...
Brian I agree.
He is only tall because he is half white, even if he doesn't look white at all and like I said it is very rare for anyone of oriental decent to be tall.
He does look like he's in the 6ft range.
Sarah
said on 29/May/17
Very unique and good looking guy, pretty much towered all the cast on riverdale.
Average height and slim
said on 7/May/17
186-187 cm
MrPie
said on 5/May/17
How tall is Katrina Nova?
Brian
said on 30/Apr/17
I get what he's saying though, he's a goofy looking dweeb with a very punchable face... has a smugness about him that his height doesn't help.
Samuel
said on 27/Apr/17
Christian, you are a very racist and unpleasant person. North East Asians are actually taller than Latin Americans, Africans, Middle Easterners and South Asians. They are only shorter than Europeans, world wide.
Andrea
said on 26/Apr/17
Even in Ross's case, I should see him with people I know better but he certainly does look pretty tall on 13 Reasons Why and kinda stands out among the cast, that isn't much tall! Somewhere in 6'2 range is very possible, I guess...
Christian-196.5cm (6ft5 3/8)
said on 19/Apr/17
Mofo said on 11/Mar/17
Never heard of him either. Yeah looks about 6ft1 to 6ft2. Ugly guy though with really small eyes and a flat wide nose.... Kind of annoying looking. I'am surprised by his height because Far East Asians are normally the shortest race.
Katrina Nova is hot though.
-------
Anyone can tell that he's part Caucasian by looking at his facial features, plus his last name Butler is a British name. His dad is British-Dutch and his mom is Indonesian.
Click Here
Nik
said on 12/Mar/17
Yes a good looking trio!
Rampage(-_-_-)Clover
said on 11/Mar/17
The one on the left is a looker...
Martin
said on 10/Mar/17
He's been blessed with good genetics: full head of hair, manly height, nice build. Adi would be proud.
Arch Stanton
said on 8/Mar/17
Never heard of him but they're all very good looking. Those women are smoking hot, particularly Katrina!!
AJ
said on 8/Mar/17
Ya this seems about right,I guessed 6'2"