Camila Mendes Height
5ft 1 ¼ (155.6 cm)
American actress, best known for playing Veronica Lodge in TV series Riverdale.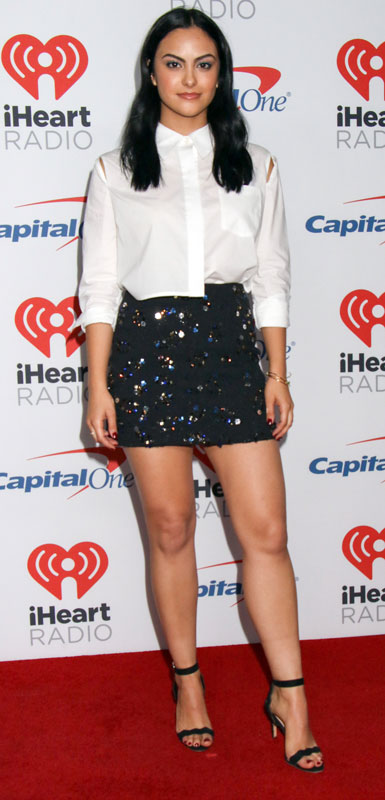 Photo by PR Photos
I'm 5'2", and a lot of people probably wouldn't know that, because I wear heels on the show. I can't tell you how many times I've been out and someone's come up to me and been like, "Wow, you're really short!" I'm always like, "Thanks…?" [Laughs]
-- Racked.com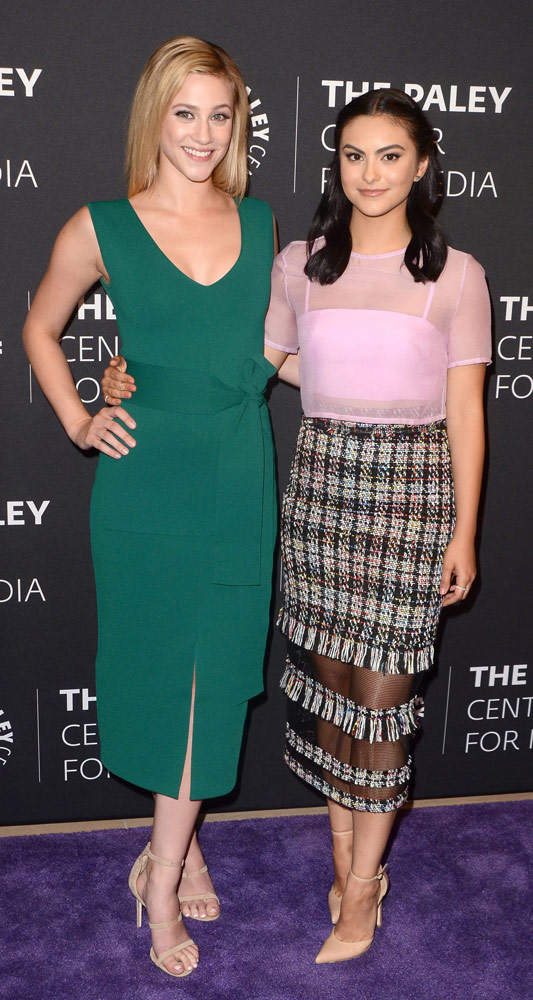 You May Be Interested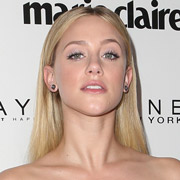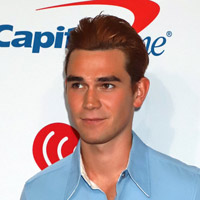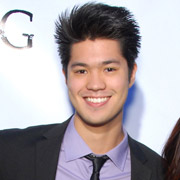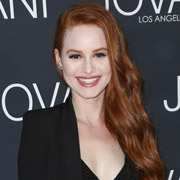 Add a Comment
26 comments
Average Guess (53 Votes)
5ft 1.48in (156.2cm)
ALEXIZ/180cm
said on 18/Jun/21
155 cm
Jam Cherry
said on 13/Jun/20
156 cm seems fitting for her 5'1" is too short for her she looks over that in riverdale average guess seems closer to her height
The hamburger
said on 23/Feb/20
How tall can this woman be next to her? Around 5'5 and something??
Click Here

Editor Rob
Yeah a good 5ft 5 seems possible.
Ellie mae Newman
said on 21/May/19
Ellie-Mae I'm a lot younger than her but a lot taller then her lol:)
Nik
said on 11/May/19
She ain't that short, nowt wrong with that though!
Nik
said on 10/Mar/19
The average vote is very interesting!
TheBat
said on 8/Nov/18
The 5'1" range is more accurate for Camilla. Though she could possibly reach close to 5'2" out of bed.
Ello
said on 7/Jul/18
She's shorter than Vanessa she just wears heels guys
MAD SAM
said on 21/Jun/18
Rob her height deserves an upgrade she's at least 156 cm
Jessa
said on 18/May/18
But Vanessa isn't 5'2, the rest of the cast (like Madelaine, even if she was 5'4) heights wouldn't add up. For Camila I'd say no taller than 156
Riverdale looove
said on 5/May/18
She can't be 5'1 if Vanessa Morgan is 5'2, because Camila is taller than Vanessa.
Hiiiiiiiiiiiiiiii
said on 17/Jan/18
NO WAY she is 5'3 guys she even said she's 5'2! Looks like a weak 5'2 tbh
Kaya
said on 20/Nov/17
@Sarah why would she be 5'3" when she said she was 5'2", lol that makes no sense.
Jee
said on 28/Oct/17
She looks 5'1, there is a big difference between her and Lili
PT
said on 21/Aug/17
Why do you think she is 5'1 ? I thought she is 5'2.5 or 5'3
Sarah
said on 13/Aug/17
She is 5'3 😂
Luna
said on 29/Jul/17
I would say she is 5'1.Although I haven't seen her in person, I make this guess with the fact that many websites used this as her height for a while
Siam abedin
said on 12/Jul/17
Definitely 5'1
XXX
said on 23/Jun/17
Yeah, but there is a difference between 5'0 and 5'3... Since the latter is basically closer to 5'5, and Camila is always wearing really high heels on Riverdale, she's stunning and petite
Fiona
said on 30/May/17
she wears 3-4 inch heels on riverdale & looks a bit shorter than lili who you listed as 5'5 with them on so 5'1-5'2 would be correct
Aza
said on 30/Mar/17
Pretty. Good listing.
Ian4626
said on 19/Mar/17
Around this height, doesn't really make a difference though because (5'0 to 5'3) is always going to be short.
amp2
said on 18/Mar/17
Woooah i thought she was around 5'4-5'5 but veeeryy pretty indeed my fav in riverdale
Angelina
said on 10/Mar/17
Honestly I feel like she would probably be around 5'2"-ish.
Allie
said on 6/Mar/17
Very pretty! I didn't think she was this short, then again I don't know half of the casts heights lol.
Josie
said on 5/Mar/17
She looks really short on Riverdale. I don't think she would be above 5 feet tall.