Brion James Height
6ft 2 ½ (189.2 cm)
American actor best remembered for roles in films like Blade Runner, Tango and Cash and The Fifth Element.
You May Be Interested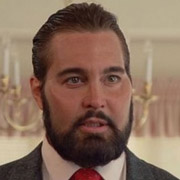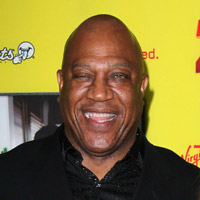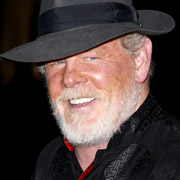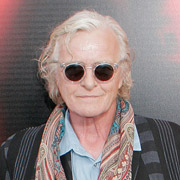 Add a Comment
51 comments
Average Guess (10 Votes)
6ft 2.6in (189.5cm)
Rampage(-_-_-)Clover
said on 14/Sep/21
Comfortably over 6ft2 flat but not quite the full 6ft3. Peak was same area as Tom Welling and Brandon Routh
May have shrank a little toward the end
Rich Paul
said on 23/Aug/21
He was a good 5 inches shorter than Tommy Lister in The Fifth Element and appeared to be the same height as Bruce Willis. I doubt he was any taller than 6 feet.
Kale - 186.5
said on 9/May/21
Currently rewatching Another 48 Hrs, and in the police station scenes, he and Nick Nolte are exactly the same height.
Nolte is wearing a pair of boots that look to have a two inch heel, meaning Nolte barefoot must have been around 1.84 when he was younger.
I think 1.89 is a good listing for James.
Rampage(-_-_-)Clover
said on 16/Apr/21
Looked at least 220lbs. He was big dude, broad-shouldered and muscular
Roby Italy
said on 18/Feb/21
Rob, how do you think of the weight in the 80s? I think 220 lbs
Christian 6'5 3/8"
said on 11/Nov/20
@Canson
I misread it as "Brian" at first. "Brion" though is a very uncommon spelling.
Tall Sam
said on 10/Nov/20
I'd give James the benefit of the doubt and say he is dropping a far bit in posture and stance than Gibb, who looks 2-3 over him there IMO.

Editor Rob
Brion in that episode struggled to look over 6ft 2, although posture wise he wasn't at his best.
Canson
said on 10/Nov/20
Lol I thought this said Bron James at first!
Editor Rob
said on 9/Nov/20

Click Here
With Donald Gibb in an A-Team episode.
Rampage(-_-_-)Clover
said on 14/Oct/20
In Striking Distance I would've thought he looked over 6ft2 compared to Willis and Dennis Farina
Rampage(-_-_-)Clover
said on 30/Jun/20
Rob, is 6ft3 peak still debatable?
Later on though he didn't quite look it. I think he was still at least 6ft2 at the end though

Editor Rob
Could he have lost some height by near 50, I suppose it's possible, he was near 51-2 when making Fifth Element, by then I couldn't see him as near 6ft 3.

Although that was the height in 80's/90's he got described in papers as.
Rampage(-_-_-)Clover
said on 30/Jun/20
Berta, easy 2in or more on Nick Nolte (arguably a strong 6ft)
Rampage(-_-_-)Clover
said on 9/Feb/19
Berta, yeah he may have been 6ft2 flat toward the end but I think peak he was over it
berta
said on 16/Mar/18
he looked very tall in blade runner, thats true. but looked to short in 48 hours to be 190,5 i think this listing is the best. sometimes could look the full 6 foot 3 and other times llike in the 5th element he looked maybe 187-188? i guess if he was sick he could have lost 1 cm by then and was 189 peak
5'10 lad
said on 4/Mar/18
Rewatching Bladerunner again and I dare say he looked the full 6'3 beside Haur. Made ford look diminutive. 6'2.75 minimum peak
Rampage(-_-_-)Clover
said on 19/Jan/18
189cm minimum for me. Pulled off 6ft3 in 48 Hours and Blade Runner. 6ft1 range is just outlandish.
Rampage(-_-_-)Clover
said on 15/Dec/17
Brion James: 189.8cm
Rutger Hauer: 186.2cm
Rampage(-_-_-)Clover
said on 1/Nov/17
Rob, I think it's fair to say he'd lost some height by the 90's because of his health problems and his posture was worse. Watch Striking Distance...he was only 48 but he looked about 70! He had a couple of inches on Bruce give or take in both that and The Fifth Element so was might've been down to 6ft2 by that stage. Early 80's though he was clearing out guys like Ford, Rutger Hauer and Nolte (in big lifts) with ease so he had to have been near 6ft3.
His resemblance to Peter Stormare is scary...
faza
said on 6/Sep/17
Looked solid 6'2 range in most his films
Rampage(-_-_-)Clover
said on 6/Aug/17
He looked very tall in the early 80's
berta
said on 7/Feb/17
wanst nick nolte in his boots in another 48 hours about the same height as this guy? if this guy had 2,5 cm shoe then he was almost 192. that means notle had to had a boot that gave almost 9 cm to look the same heihgt. i think more like this. this guy 188 and nolte 184 and with boots managed to look almost identical in another 48 hours.Check it rampage. you will se but you like me believe nolte was 184. you cant look 187 range in movies just because boots that give like 2 cm extra if your only 183.
Rampage(-_-_-)Clover
said on 16/Jan/17
6ft1 is ridiculous aswell though. That puts a peak Harrison Ford and Nick Nolte well below 6ft.
Josh Jeffords
said on 5/Nov/16
Guy had bad posture serious health problems after his 30s he started to shrink.
Looked 6 3 onscreen sometimes bigger great big bad.
He was kinda funny too still over 6 ft there in fifth element.
Also likable as supporting good guy.
Fratjimmy96
said on 12/Aug/16
Click Here
That's what i was talking about. It's the concrete proof that Brion was a good 6'2 but no more definitely. At the center, Ed O'Ross is standing behind him, so you can tell the exact height, but in 1990 O' Ross was surely 6'0.5 at least. In the end, there are two facts: Nick Nolte was wearing some kind of big heels or Brion James had some kind of really serious back problems. He appears most of the screentime almost side by side of Nolte, and too many times he is so slouched that you can tell that he's only a little bit taller than Nolte. In an interview, Nolte admits that he's a flat 6 feet and he appears 6'1 thanks to boots, but with Brion the situation is really strange. I repeat, in my opinion Brion wasn't over a good 6'2, 6'2.5 with shoes ( seems that he never wore boots in most of his movies).
Rampage(-_-_-)Clover
said on 22/Jul/16
Nearer 6ft3 than 6ft1
Fratjimmy96
said on 22/Jul/16
He was surely a tall man, but i seriously doubt that he was 6'3 or 6'4, or perhaps even a full 6'2.5.
In "Striking Distance" he looked more a solid 6'1.5 (187 cm) against 5'11.75 Bruce Willis, and in "Another 48 Hrs" he was side by side with Ed O'Ross, who's a solid 6'1, and Nick Nolte, who's 6' or a little bit under, but in that scene was wearing boots so he could look an easy 6'1. Even in that case i've considered Brion a solid 187cm tall man, but in both films i can remember that he had a really horrible posture, i can't tell if he was slouching, since he was in his late 40s..but there were some moments in "Striking Distance" when he was just a bit taller than Willis. For me, he was 6'1.5, a weak 6'2 max.

Editor Rob
there is a scene in The Fifth Element where you can see Brion right beside Tiny Lister and SOnita Henry (who is shorter than me)...it's hard to imagine him 6ft 3+
Mightyman
said on 7/May/16
Saw him at Planet Hollywood standing in the foyer in a long black rain coat. This was at London Leicester square Planet Hollywood in the 90's. He was every bit 6'2 plus.
Rampage(-_-_-)Clover
said on 28/Apr/16
Rob, could the original 6ft3 listing be closer?
Click Here
If anything he looks at least 6ft4 walking with Rutger Hauer...and he's further back in the shot

Editor Rob
he can certainly look taller there...the last thing I had watched was Fifth Element and I thought he didn't look as tall as I had originally thought.
Brion'sNiece
said on 23/Oct/15
He was at least 6'3". Check out his brothers they were all super tall! My name is Alison Conger. My mother Sherry James was his sister.
Chase Witherspoon
said on 7/Aug/15
I thought he seemed taller, like 191cm..
Rampage(-_-_-)Clover
said on 17/Oct/14
"Brion James's height is 6ft 2¾in (190cm)"
He was very tall in Blade Runner and 48 Hours. Visibly taller than guys like Harrison Ford and Nick Nolte.
Rampage(-_-_-)Clover
said on 1/Oct/14
Looked more 6ft2 range in the 90s
Sam
said on 25/Sep/14
Did look a minimum 6'3" at times in Blade Runner, near 3 inches on Ford, 2 inches on Hauer...at other times though, the listing's fine. As mentioned, he looked something like 3 inches (not 4 IMO) under Tonmy Lister.
Click Here
Click Here
Halb
said on 17/Sep/14
Visibly taller than Rutger Hauer in Blade Runner.
Brion's Nephew
said on 10/Oct/13
He was that tall. he was actually taller when i was a child, around 6'4 or 6'5 and shrunk before he died to 6'3.
Knowitall
said on 6/Jul/13
I seriously doubt he was that tall. In The Fifth Element, Tommy 'Tiny' Lister Jr. was at least four inches taller and he's listed as being six foot five.
Yaspaa
said on 3/May/13
Wow, had no idea he was this tall.
Rampage(-_-_-)Clover
said on 2/Mar/13
Looked 6ft3.5 in Blade Runner. Towered over Harrison Ford
Rampage(-_-_-)Clover
said on 17/Dec/12
I agree with Jake. But I think by the time of his death in 1999 he was probably not over 6ft2
Jake: 1.82 m-- 1.83 m-- 1.84 m
said on 16/Aug/12
I doubt he was under 189 cm at his tallest.
Derp
said on 6/Aug/12
Shorter than Adrian Paul in a 1994 episode of Highlander.
maio
said on 29/Dec/11
6 ft 1.5 in/187 cm at his peak. In the the late 90's he was 6 ft 1 in/185 cm straight.
Shadow2
said on 18/Jan/11
In "The Player", he's closer to 6'1" in scenes with Tim Robbins.
Adam Brennon
said on 6/Jan/08
I Bladerunner he looked 6ft 4in or more in relation to Harrison Ford. I think he had an overall larger frame which gives the impression of greater height. Ford is not especially broad or muscular; about 180 lbs at 6' 1".
CarbonM5
said on 10/Aug/07
Agree with the above Rob. I too clearly recall Brion James in both Blade Runner (my all time fav) and Tango & Cash.
He looked taller than Rutger Hauer in Blade Runner but only marginally taller than Kurt and Stallone in Tango and Cash although, as you'll remember, he has very flat shoes on in the scene to which you refer and I am guessing that both Kurt and Stallone had their 'helpful' shoes on.
Also, if I remember correctly, he has a small scene in Red Heat with Arnie. Again, he stood very slightly taller than Arnie.
Bleemo
said on 3/Jul/07
Hmm well I thought this guy was a cast iron 6'3, but I may have been swayed by the fact Blade runner is my favourite movie. Also I used to beliefe Rutger haur's 6'2-6'3 billings and Harrison Ford's 6'1 billing and so because he was an inch or so tall then Rutger and 2-3 inches taller then ford I assumed his billed height was correct.
Take a look at this shocking pic of him stood side by side with Robert patrick who is pretty much 182cm and only looks 1.5 inches taller even taking into account Patrick's dodgy Teddy boy hairdo.
Click Here
Also in the taxicab wars episode of the A-team he has a number of scenes opposite 6'4" Donald Gibb and is significantly shorter. I mean if this guy is 6'1ish as it appears it certainly sheds new light on Rutger Hauer and Harrison Ford's heights.
Anonymous
said on 28/Sep/06
lundgren is 6,4 or so he says. i'd say six one. as for brion he's was six before he died
Bleemo
said on 3/Sep/06
Haha Keyser I bet you wouldn't call him a gay to his face were he still alive (I know it was a typo just joking).
Well I just watched an episodeof the A-team with Brion and Michael ironside in. Sometimes Brion looks more like 6'1, but in one good closeup of him and ironside he looks a good 4 inches taller. If Ironside truly is 5'11 then I guess Brion is 6'3.
I have a theory about the A-team anyway, I reckon they play camera tricks to help the main cast look taller. There is one scene where Brion is stood on the road and Dirk Benedict and George Peppard are stood on the curb in order to bridge the height gap between them whilst they speak.
keyser soze as kevin spacey
said on 20/Dec/05
He looked shorter than Dolph Lundgren about 5-6cm in Red Scorpion.1.91m for this gay is a correct,but how tall is a Lundgren?I think 1.96m-1.98m
Bleemo
said on 21/Aug/05
Aye like I said on the Harrison ford section he was much taller then Ford and about an inch taller then Rutger Hauer. He's also taller then Nick Nolte in 48 hours. To be honest I was a little surprised he was only this height as he's always taller then other people in his films, but I put that down to other people lying about their heights not him being taller still.
sean t
said on 9/Jun/05
this is right.. he is MUCH taller then bruce willis in the 5th element..