Rutger Hauer's Height
5ft 11 (180.3 cm)
Peak height was 6ft 1 (185.4 cm)
Dutch actor best known for roles in Blade Runner, The Hitcher, Sin City, Batman Begins, Blind Fury, Turkish Delight, Ladyhawke and The Osterman Weekend. In the Spotlight Directory, Rutger had his height listed as
"6 feet 3 inches"
.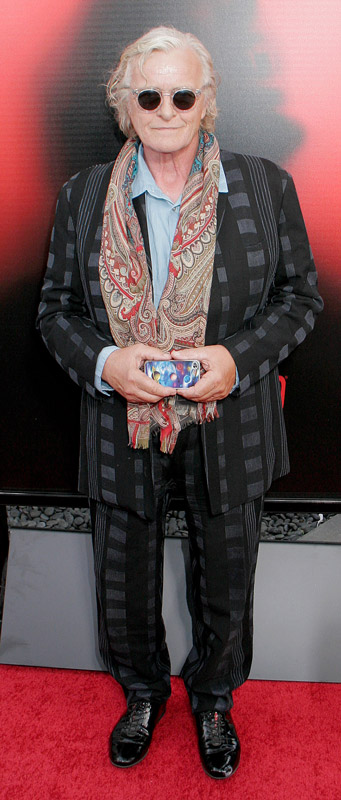 Photos by PR Photos
You May Be Interested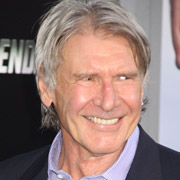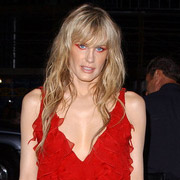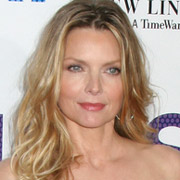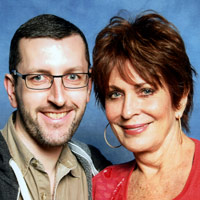 Add a Comment
121 comments
Average Guess (10 Votes)
Peak: 6ft 1.08in (185.6cm)
Current: 5ft 11.75in (182.2cm)
Muin
said on 16/May/19
I met him in 2017, stood next to him for a photo. I am 6ft and was quite surprised at how short he was, I'd guess maybe 5ft 9" max now and at a push 6ft peak. There is no way he was ever around 6ft 3". He did look really old and was holding himself like he had lower back issues.
Andrea
said on 15/Mar/19
I know you said that he looked 5'11 at most in person, but to be more specific, what do you think is his possible range today (MIN, MAX), Rob?
If he really was 6'1 at his peak, he must be a guy who lost a noticeable amount of height quite early. I mean, look at him with Edward James Olmos in 2007 (so around the same time you met Olmos and estimated him near 5'8.5):
Click Here
Didn't he look 5'11 at most, already back then?

Editor Rob
Well some guys can walk smaller than they measure and I would say Rutger seemed one of those - much more frail, I could see how some people would have guessed him 5ft 10 if the saw him up close, but I think he could stand taller when measured.
kraj76
said on 2/Oct/18
I was watching a video where the reporter said the average Dutch man was 190cm, they certainly do not look that tall.
Christian 6'5 3/8"
said on 23/Sep/18
@Animus
A lot of these reports and studies on average height are a bit skewed (usually bumped up). Some measurements even include with shoes on. It's hard to trust which ones are accurate and which aren't.
viper
said on 21/Sep/18
He was listed at 6-4 and I believed it
Animus
said on 19/Sep/18
@German Dude
I'm quite positive that Dutch males aren't 6'0 on average.
I'm from Denmark, where the average is often reported to be 6'0 as well, but this isn't even true if you subtract the part of the population that has lost height (i.e. older men) from your sample. From my own experience as a young man in Copenhagen, who has gotten quite skilled at estimating people's stature, the male average is roughly 5'11. This is also borne out by the data gathered by the military for conscription purposes - the average from year to year vary from 179.8cm (~5'10¾) in 2011 to 180.7cm (5'11⅛) in 2015. These measurements are taken anywhere from around 11 AM to 2 PM, so many might shrink another ¼in throughout the afternoon. I don't buy that a substantial portion will grow noticeably later. These are men anywhere in the 18-25 range (most are 18-20, I'd guess), and the data is quite clear that few gain even ¼-½in.
I don't see Dutch men being different from Danish men, on average. The reported average is 6', which means the real average has to be lower. When measured Dutch men seem to be 181cm, but again measurements are usually earlier in the day, so properly interpreted it's more like 180½cm, i.e. a solid 5'11. That's pretty tall - it means you'll see lots of guys in the 185-190cm range. If you are not careful and your sample selection isn't random nor large enough, you could easily 'get' an average of 183cm, perhaps even as high as 185cm.
I don't think there's any country in the world in which the average is legitimately 6'0.
Rampage(-_-_-)Clover
said on 11/Sep/18
He cleared Ford out by a good 1in. Ford I reckon was still around his peak when Blade Runner was filmed.
So anything under a rock solid 6ft1 is out of the question
Rampage(-_-_-)Clover
said on 5/Sep/18
Peak: 186cm
Today: 181cm
German Dude
said on 20/Aug/18
I'm curious to know whether there's any proper scientific studies to back up the claimed Dutch male average of 6ft?
Looking at the Wikipedia average height chart all of the studies bar 1 are "self-reported".
Why are self-reported studies even taken seriously?
In any case, the 1 study that isn't self-reported shows an average of 181cm for 16 - 18 year olds.
Granted some within that age range could still grow another inch so 6ft average for the population as a whole is still possible BUT where are the reliable studies?
berta
said on 28/Jul/18
i thought he still could looke in the 182-83 range. But rob saw him at only 180 cm. Maybe his build made him seem a bigger guy than he was at peak also? I would have thought 186 cm peak . he had easy 2 cm on ford. But he isnt that old, he cant have lost 6 cm in height. At 74 with no injuries and healthy lifestyle i can believe he have lost max 4-5 cm. If the guy is 180 today then he was never over 185. Could. I can belive this guy 185 and ford 183.
Rampage(-_-_-)Clover
said on 17/Apr/18
Looking at that clip w/h rock solid 6ft2 Alastair Duncan (who ironically put himself down at 6ft1 while Rutger put out 6ft3), he looks about 1in shorter although angles and postures from both men are all over the place. But....if Duncan is potentially a bit over the 6ft2 mark which Rob has said is possible, then there is a case for Rutger once being a strong 6ft1 guy in (w/h 6ft2 out of bed).
Nowadays he looks in the 5ft11 range
Rampage(-_-_-)Clover
said on 1/Feb/18
I still think he may have been a fraction above this in his prime. With Ford at a weak 6ft1 (or 6ft0½ at worst) it certainly looked believable
Rampage(-_-_-)Clover
said on 15/Dec/17
You met him, Rob?
awesome!
Editor Rob: but he didn't want to stand, it's understandable, looked knackered and frail.
Rampage(-_-_-)Clover
said on 22/Nov/17
Rob, really just 5ft11 today?
Editor Rob: looks 5ft 11 at most up close, but then he's at an age where his body isn't what it used to be.
berta
said on 18/Nov/17
havent scene him in anything lately but maybe he was only 185 peak and this height today.
Rampage(-_-_-)Clover
said on 1/Nov/17
Obviously 6ft3 barefoot looks absurd when you see the photos of him with Brion James (who I still think you could argue was that tall) but under 6ft1 looks improbable aswell. He looked right between Harrison and Brion so less than 6ft1 is also unlikely at that time...
Editor Rob
said on 1/Nov/17
Here is were Rutger had himself as 6 feet 3, a bit of an outrageous claim really.
Click Here
Rampage(-_-_-)Clover
said on 28/Oct/17
186cm minimum peak
Rampage(-_-_-)Clover
said on 7/Sep/17
Hauer: 186.7cm
Ford: 184.8cm
Richardspain
said on 14/Aug/17
In his last movies like "the heineken kidnapping" he seems 182 cm /nearly 6 feet but i don't know if he is a strong 6 ft today.
When he was young a strong 185cm barefoot.
Nowadays 182 cm Max
Young 185 cm
ArniesLifts
said on 22/Jul/17
He's probably around 6 foot at his age now. But I'd give him 6'2 in his prime for sure. He was a big looking guy.
Hyde
said on 16/May/17
6' 1'' is still relatively tall for a Dutchman. Average is slightly over 5' 11''.
berta
said on 16/May/17
looked like a 186 guy to me and is probably 183 flat today
Richardspain
said on 23/Apr/17
Yes he is an strong 6'1 or 185cm I am sure..,and with shoes looked 188cm around 6'2
@Rampage; Harrison Ford has the same height at star wars movies and Blade Runner in Blade Runner he is only 40years old it is young! So, here was his peak maybe 183'5 cm or 184 cm no more harrison never was 185cm.
Richardspain
said on 23/Apr/17
Yes he is an strong 6'1 or 185cm I am sure..,and with shoes looked 188cm around 6'2
Thomas Veil
said on 22/Apr/17
A strong foot for sure
Sandy Cowell
said on 14/Apr/17
Hmm...that (6ft1) would have been the least I expected Rutger to be, or he wouldn't have been able to play a convincing menace!
I'd have believed 6ft2 in 'The Hitcher' from 1986!
That 6ft2 is going to be my peak height for him and 6ft0.5 for today's.
MadDrummer
said on 9/Jan/17
I'd say he was 187 at his peak, since he looked 6'2" in shoes in Blade Runner. Rutger was probably 6'2" right out of bed, and 6'1.5" by late afternoon. A friend of mine bumped into him last year, and says he is still a strong 6'.
Rampage(-_-_-)Clover
said on 25/Nov/16
He looks a lot like Tony Hopkins in the above photo.
josh jeffords
said on 14/Nov/16
This guy is really not as bad as you might think, he will literally do anything..hence bad roles.
He would probably be a better actor but due to his natural charisma allowed him to skate by.
Seen a lot of his 80s to 90s movies he seemed very tall has a good build so doesnt appear to lanky.
He was much taller than ford barefoot while ford was in shoes that means he could look 6 2 in 80s.
He towered over most his costars well into his 50s amusingly all the while having loose posture.
Rampage(-_-_-)Clover
said on 19/Jun/16
He can look a weak 6ft today but not under 6ft1 peak.
Arch Stanton
said on 19/Mar/16
Mike said on 11/Dec/14
Looked 6ft 1-2 in Blade Runner. Rob do you think he might've been 186-187 in his 20s-30s?
[Editor Rob: I'm not as sure he really was over 6ft 1 much, today he can look struggling with 6ft mark.]
In Soldier of Orange he had a solid 2 inches on Jeroem Krabbe, 186 is really quite possible peak.
Rampage(-_-_-)Clover
said on 4/Nov/15
That's a great shot of Rutger. He looks a bit like Tony Hopkins.
186cm peak is very possible as he was taller than 184-185cm Ford.
Arch Stanton
said on 16/Sep/15
Rob can you add a photo and add Turkish Delight, Ladyhawke and The Osterman Weekend?
jtm
said on 15/Dec/14
definitely 6'1 in his younger days.
Mike
said on 12/Dec/14
Nothing less than 6ft 1 edged out 6ft 0.5-1 Harrison Ford. Probably close to 6ft 2 in the morning.
Mike
said on 11/Dec/14
Looked 6ft 1-2 in Blade Runner. Rob do you think he might've been 186-187 in his 20s-30s?
[Editor Rob: I'm not as sure he really was over 6ft 1 much, today he can look struggling with 6ft mark.]
kyuss
said on 22/Sep/14
Looked 1-2" shorter than 6-3 brion james
Bobby Bouchez
said on 17/Sep/14
Walked past him in LA recently - still a solid 6 footer.
Paleman
said on 16/Sep/14
Looked taller than 6'-6'0,5 (183-184) Harrison Ford in Blade Runner. 6'1,25-6'1,5 (186-187cm) in his younger days for Hauer, today maybe an inch and a half shorter. 6' for today is still possible.
thebad7
said on 2/Jul/14
Incredible actor who effortlessly brings both heroes and villains to life. As a young man, he was tall and well built. This guy was a strong 6'1" as a young man--as others have said, and I agree, I feel he was a weak 6'2"--i.e., 6'1 1/2". In 1989's BLIND FURY, there is a scene in which Hauer and co-star Terry O'Quinn ride an elevator to the top of a ski resort/chalet to confront some heavies. Standing shoulder-to-shoulder, they are very close--with O'Quinn having a tiny bit (1/2") on Hauer, and I always felt O'Quinn to be a legitimate 6'2" man in his prime. Today, however, it's apparent Hauer has lost some height, especially after seeing him in Season Six of TRUE BLOOD.
Peak Height: strong 6'1"/weak 6'2".
Today, at 70 years old: weak 6'/strong 5'11" by afternoon.
tb7
Arch Stanton
said on 24/Feb/14
Certainly looked around this in Ladyhawke.
Rampage(-_-_-)Clover
said on 8/Oct/13
Harrison Ford looked 184cm tops in Blade Runner. Only time he really looked 6ft1 was in Star Wars.
This guy was most likely 186-187cm. He cleared Ford by an inch.
"Peak height was 6ft 1.25in (186cm)"
Maximus
said on 19/May/13
Today probably 5'11 to 6'
Rampage(-_-_-)Clover
said on 2/Mar/13
In Blade Runner
Harrison Ford 6ft0.75(185cm)
Rutger Hauer 6ft1.5(187cm)
maio
said on 14/Jan/12
Peak: 6 ft 1 in/185 cm
Today: 6 ft 0.25 in/184 cm
les
said on 1/Jan/12
Strong 6'1" possibly not far from 6'2" towered over stallone proclaimed 5'10" at the time in one scene in nighthawks..so either stallone was shorter or hauer was taller
Larc 6 ft 1.75 in
said on 7/Sep/11
Todd says on 25/Jul/11
Tom Welling towered over him in the tv series "Smallville."
----
That's because he is 6'0 today, and was already around 6'0 at that time, he's 33 years older than Welling.
6'1-6'1.25 peak
6'0-6'0.25 now
He was clearly taller than 6'0.5 Harrison Ford in Blade Runner.
Great guy by the way, my aunt has met him and sayed he's awesome and down to earth.
ANDREA[ITA]
said on 6/Sep/11
Yeah! Because tom is well over 189!
Todd
said on 25/Jul/11
Tom Welling towered over him in the tv series "Smallville."
thebad7
said on 21/Jul/11
One note about Hauer: I just watched him in an HBO Film from the early '90s titled BLIND SIDE. Great little thriller with Rutger, Rebecca DeMornay (looking absolutely beautiful!), and Ron Silver. DeMornay's character described Hauer's Shell character as "blonde, 6'2", and handsome in an outdoorsy way." He definitely looks a legit 6'2" in BLIND SIDE. Watching him in several other films from the '70s and '80s, I'm thinking that 6'1" is bare minimum--I think Rutger was more like 6'2" as a younger man. I also recently saw him in the fantastic HOBO WITH A SHOTGUN. He may have lost a bit of height--today, in 2011 at the age of 67, I still think he's bare minimum 6'1".
tb7
thebad7
said on 2/Jul/11
Great actor--plays some of the most terrifying villains ever to hit the silver screen. Very intense in early Paul Verhoeven films, but I like him best in 1981's NIGHTHAWKS as the vicious terrorist Wulfgar. He was tall as a young man. I just watched him in 1973's TURKISH DELIGHT and he is at the very least 6'1"--in fact, I wouldn't be surprised if he was 6'2" or close to the mark. In any event, he's at least 6'1"
tb7
Vld
said on 14/Jun/11
I am surprised Rutger is only 6-1 I always thought he was more like 6-4. He towered over 6-1 Harrison Ford in Blade Runner, or that was just trick camera work.
Rampage(-_-_-)Clover
said on 12/Jun/11
186cm peak
184cm today
Goliath of Gath
said on 8/Feb/11
I always thought he was like 6 ft 3 or 6 ft 4.
He's the sort of 6 footer who can look real big.
Jimmy
said on 19/Jan/11
Talking of tall places. Im 6'0 and live in Lincolnshire in England. It is a large rural county of a million people which was once under Danelaw. For that reason most people here are of Danish and Norwegian origin (surnames, town names and even hair colour - google blonde map of Europe). Anyway. People are tall here. Seems like the average height for men in Lincolnshire is well over six foot. Especially the younger generation.
Bon
said on 19/Dec/10
@ Peter
Tallest in the world are actually Montenegrins, but Dutch are very close
Bon
said on 7/Dec/10
No more than 6'1 peak, he just has that massive and robust build which makes him appear taller in already legit tall zone.
Patrick
said on 11/Jun/09
I am about ignorant as you are savant steven. Besides it's very easy to insult people before a keyboard; I don't calim anything and never that my opinion proves to be the only worthwhile one! Where did you dig that up? I just said that as many other people, Dutch do not look as tall as stats say they are. I also repeat for having been living in the States for long, that Americans, especially WASP and Black ones are much taller than most of European. Sure Dutch can be very tall too! I am not stupid nor blind! I went to northern parts too and it is treu that people tend to be taller overthere as fa as i could see it. I came across many Dutch who became for a while friends and they were all about 5'10 and 5'11. That is not that bad! But please, go to New York City and you will have to raise your head much more often there if you are under 5'11!
As for Rutger Hauer, a very good and great actor as are most of Dutch i met, (incredibly nicer than my compatriots!) he is probably too massive to have been able to keep his original height which presumably was around 6'1+.
Steven
said on 9/Jun/09
If you're ignorant you get talked to like that (stop being ignorant). Having said that, there are regional difference within The Netherlands despite being such a small country, people in the south tend to be a bit shorter than those in the northern provinces maybe you just visited a southern province and didn't visit the northern ones. You are simply throwing statistics in the bin and saying no that's not true because I have seen some Dutch people and they weren't tall, that's just plain ignorant and quite stupid as a matter of fact, I bet you even doubt gravity exists. And you calling me arrogant really tops it off, seriously you are the one claiming that your personal opinion is the sole truth and throw statistics out of the window, now that's arrogance.
Patrick
said on 9/Jun/09
Which just goes to show that even nice people as Dutch are can also not be so! To think I considered chauvinism as a French prerogative! Thanks for disillusion me Steven! Arrogance never helps and looking down on "differently opinioned people" either. As for 6 instead of "16" million...I just missed the "1" key. I never said they were short to boot! They are not "that" tall despite stats. Norwegians and Swedish are almost always very tall and I don
Steven
said on 6/Jun/09
Seriously, you talk with an attitude which will get you no further in this discussion. You state things that are simply a matter of interpretation by your bad eyesight. Dutch tallness is a phenomenon of the past few decades and no one really can pin point to what's the actual cause of it. Americans were known for their tallness before WW2 it's a known fact that they haven't really gotten any taller since which baffles scientists.
You state some things in your post which are simply wrong like The Netherlands consisting of 6 million people when in fact it's 16 million. I'm Dutch 5'8 and served in Afghanistan and have met hundreds of Americans, the Dutch joke about them being short, and I've been told several times I'm short for a Dutchman. The statistics say the Dutch are tall, I say the Dutch are tall even Americans say the Dutch are tall so why would a Frenchman in cowboy boots with bad eyesight convince people otherwise. The Dutch are the tallest, it's as simple as that, facts are facts.
Iceman
said on 6/Jun/09
Rutger is indeed at least 6'1". He was in Seattle filming about 1992 when I met him at the shoot in Pioneer Square. He is massive and had been lifting for some time.
Very nice fellow, very gracious.
Anonymous
said on 5/Jun/09
Steven, what do you take me for? A young silly guy who doesn
tubbs
said on 22/May/09
In Wanted Dead or Alive he looks pretty close to Gene Simmons in height. it was made in '86 I think, so neither of them would have lost any considerable amount of height. Simmons looked the 6'2" he claims, I would have said Rutger was touching 6'1.75, atleast 6'1.5".......he may have shrunk down to 185cm these days, he's 65 this year. Great actor though, he's made some interesting movies in his time.
Steven
said on 19/May/09
Shikoku you really don't know what you are talking about, I bet you have never even been here!
Shikoku
said on 18/May/09
Don't make me laugh,the only occasion a 5-foot-11 tall Dutch man will feel average height is in stiletto's!
Steven
said on 17/May/09
And people who are saying they went to The Netherlands and didn't find them tall, I'm guessing you went to Amsterdam where most of the people are tourists.
Steven
said on 17/May/09
Patrick back it up with facts because what you are saying is simply not true. White Americans measure 178.9 cm (5' 10.4") on average. The Dutch are above that. Dutch 25+ (including old people) 180.8 cm (5' 11.2"), 25-45 year olds 182.9 cm (6' 0.0").
And how are Dutch not built like Americans, how are Americans built? Is there even a 'American' ethnic group apart from Native Americans. Well let me tell you, there isn't. Dutch are built just as other people are built, fat, skinny, muscular etc.
The younger generation are even taller than 1.82cm I would dare to say they are 1.85cm.
Patrick
said on 30/Mar/09
If you take only Caucasian people and African type men, the tallest still are Americans. If their height has resolutely diminished it
Dani
said on 21/Mar/09
FlyingDutchMan says on 13/Jan/07
I've met rutger in holland last year begin august and he isnt much taller than me im 1.81 cm i guess he is like 2 or 3 cm higher than me, and not more or
less.
@gideon
The avarage height for men is 1.85 and for women 1.73 here in the netherlands:P
Thought you like to know(reported since novembre 2006
Greetz Dutchie"
That wrong. The average is young people in the netherlands(18-30). The average height for the Netherlands is 5"11(180.60cm) that includes people of all ages. I really think that Dutch people Overestimate and exaggerate their heights. I know The dutch is the tallest but it's like many dutch people make it look. I personally saw more 6"3+ in Sweeden and Norway than in the Netherlands.
Dani
said on 21/Mar/09
I think Rutger is an average dutchman for his age. Holland is the land of the giants, especially the northern region. I'm Dutch, 5.10 and feel like a dwarf sometimes."
What are you talking about Rick? The average height for men in the netherlands is 5"11(180.60cm)according to the most recent study conducted bt John Colmos of the University of Munich. 5"10 a dward hehehehehhehe give me a break. I visited Holland a year ago and saw MANY people in the range of 5"10-6"1 so you are just below average. You're not living in the NBA land. Let's not exaggerate here.
Felicity
said on 17/Mar/09
Take a look at the photos of special events (particularly pic. 10) on the Fandango dot com space dedicated to Rutger. There, at the Blade Runner Final Cut premiere, you'll see him standing next to Daryl Hannah and Eddie James Olmos. Daryl who's around 5'10" is wearing probably 3 inch heels and is a couple of inches taller than Rutger. So, nowadays he must be closer to 5'11." He's a super, comely actor with great presence who plays unusual roles.
Not me
said on 20/Feb/09
He is 185 cm tall today. I have 183 cm tall friend (Army measured) but Rutger was some 2-3 cm taller when he was next to him. Although he claims his height is some 6'. That's not true, that's a problem of different measures in different countries. So Nick of 15/Aug/08 comment is absolutely correct in his point of view.
Patrick
said on 22/Jan/09
More than a possibility! He looks 6' and seems having lost "something" in his acting in addition to height. He seems sometimes as almost paralysed and not getting involved by his part. Very strange from such a fine and good actor.
He's literally dwarfed by Tom Welling.
Zero
said on 10/Jan/09
looked very tall in his past films...at least 6'1 or maybe 6'1.25....
today 6'0 flat is a possiblity.
glenn
said on 1/Jan/09
i never saw ladyhawke.thanks for reminding me.i think i can get a sealed 5$ or 7$ copy near me.
RENEE
said on 31/Dec/08
He definatly looks 6'1" opposite Michelle Phiffer in his timeless classic movie (can you tell I'm a fan :) Ladyhawke.
Hugh
said on 20/Sep/08
He was 6ft2 at his peak respectively.
Steve
said on 31/Aug/08
Well on some places he is listed as 6'2",and I believe he was that tall at least in his youth.
Nick
said on 15/Aug/08
I was at a Sci-Fi event and Rutger walked by me. I'm short, like 5 ft 5 in (166 cm) and Rutger was big. I'd say around 185 cm is a descent estimate of Rutger.
Daniel
said on 7/Aug/08
Being dwarf at 5'10'' (1.78m) sounds ridiculous to me, unless you are in the NBA.
rick
said on 15/Jun/08
I think Rutger is an average dutchman for his age. Holland is the land of the giants, especially the northern region. I'm Dutch, 5.10 and feel like a dwarf sometimes.
dicky curtis
said on 10/Apr/08
well, I'm from holland and have seen him there and even talked a little with him. he had a car lodge near my work up in the north of holland, my father has also spoken with him when he was a lot younger. i diddn't pay much attention to it but he was taller than me and am 5.11 i'd say he is 6ft1. Nice guy and he has distinctive eyes.
clark
said on 9/Jan/08
Superman Tom Welling was several inches taller on an episode of Smallville. And Welling is suppose to be 6'3.
Jacka G
said on 4/Jan/08
Another solid flick is " The Osterman Weekend" He is noticeably shorter than Craig T Nelson (about 6'3" -6'4")in it, but still a solid 6'1" In Nighthawks it's apparent The Sly One forgot his lifts in a few scences as Rutger dwarfs him.
[Editor Rob: he wore an above average heel in that film too...]
Height Tracker
said on 22/Nov/07
He was amazing in The Hitcher.
silver
said on 28/Sep/07
There is a movie of the 80's -about the story of Coco Chanel- with Timoty dalton and Hauer and in a scene with the starring actress that plays Coco, Rutger says something like "huge things...like me": does this mean that he was considered quite taller than the average height?? then he wolud be more than 6 ft0. anyway the actress was very short...
runt
said on 5/Jun/07
is the second photo Rutger Hauer or Christopher Walken?
Melvin
said on 4/Jun/07
Never struck me as a six footer because he is so stocky.
glenn
said on 4/Jun/07
lost an inch or so.
Cpt. Crunch
said on 3/Jun/07
always been described as 6-2. And in movies his character is described as 6-2 by other characters.
glenn
said on 3/Jun/07
i thought he was 6-2 as well.maybe he lost height.wasnt he tall next to harrison ford? or as tall?
KingNick
said on 1/Jun/07
I always thought he was 6'2". He looked to have 2 inches over Christian Bale in "Batman Begins"
glenn
said on 1/Jun/07
he has been in a hundred movies or so.i have some older foreign ones.
derek
said on 1/Jun/07
funny i always thought he was atleast 6'4 or maybe 6'3ish.... I thought he looked it in his movies but i guess not.
Big Show
said on 1/Jun/07
In Holland he's more known for the movies Turkish Delight (highest admission ever for any Dutch movie in Holland), Soldier of Orange and the TV-show Floris. I never really checked out how tall he was, but 6'-6'1 sounds about right. 6'4 is ridiculous.
Kevin
said on 31/May/07
i can see more than 4 inches, almost 5", but his head is biggest than glenn!
glenn
said on 31/May/07
blade runner and blind fury are mentioned here at top of page.i said lets not forget nighthawks.nighthawks wasnt mentioned.obviously he is known for bladerunner.i saw that in when it came out in 1982.and that did it for me.
the shredder
said on 31/May/07
LOOK ! ... Its 6'4 Rutger Hauer making Glenn 5'11 -6'0 ! ... LOL ... NOT !
I NEVER thought this guy was past 6'0.5 !
Victorian
said on 31/May/07
I bumped into him a year or two ago. Was the same height as my friend (6'0.5"), but in two years time I might have overlooked that 0.5 inch :)
Guy
said on 31/May/07
glenn says on 31/May/07
great guy.im a big fan.lets not forget nighthawks!
Nighthawks? What about blind fury? That movie was one of the greatest. This man should have played Daredevil based on that performance.
Ed
said on 31/May/07
Nighthawks is great, but my personal favorite is Bladerunner! Right on Glenn, was he a nice guy?
Del Mar
said on 31/May/07
I agree with a little upgrade: Like 187 peak height and 184 now, maybe even 185
Drew
said on 31/May/07
Looks like Anthony Hopkins in the new pic. Looks more 5'11.5", but that might be because of his bad posture.
glenn
said on 31/May/07
great guy.im a big fan.lets not forget nighthawks!
patrick
said on 20/Apr/07
I see him as being not less than 6'1 now and probably one inch more when younger and thinner.
FlyingDutchMan
said on 13/Jan/07
I've met rutger in holland last year begin august and he isnt much taller than me im 1.81 cm i guess he is like 2 or 3 cm higher than me, and not more or
less.
@gideon
The avarage height for men is 1.85 and for women 1.73 here in the netherlands:P
Thought you like to know(reported since novembre 2006
Greetz Dutchie
Gotxo
said on 30/Nov/06
I think this one is missreported.
Maybe he was not a full 6'2" when young, but he can't be a plain 6' just now.
I guess he was 187cm or a sidgen more at his peak, and now still is over 6'1" or at least that.
Zan.
That's interesting. Wich is the mean for macedonians? And wich Macedonia are you talking of , the greek one or the real one?
gideon
said on 17/Oct/06
guys...thats his height.its an average length for men in holland.since holland has the tallest people in the world,averagely speaking.cheers
MOF
said on 14/Oct/06
He was noticably taller than Christian Bale in Batman Begins, if he's 6'0" now then Bale is closer to 5'11".
Viper652
said on 5/Oct/06
I wonder how much this guy shrunk. So 6-1 was his peak height?
Zan
said on 26/Jun/06
ThaT IS NOT TRUE.Serbians are not that tall. I'm from Macedonia and we are taller then Serbians
Alexander-Serbia
said on 30/May/06
I met rutger in belgrade last year.. i am 184 cm and he was smaller than me about 1 inch and i was wearing the flat shoes... he will be a small guy in our country named Serbia
Ed
said on 26/May/06
Maybe he was 6ft1 plus in his younger days, because he was definitely an inch taller than Harrison Ford in Blade Runner, and he was wearing those really flat slip on shoes.
Glenn
said on 26/May/06
Never met him.heard he was 6-2.6ft I think is too low on this guy.
[Editor Rob: ah, I hadn't given this guy a peak height, he looks in the last 5 years to have lost some, but the previous comments are right in the past he was taller]
Viper652
said on 25/May/06
Rob, are you sure he is this short now? He still looks no shorter then 6-1 to me.
Ed
said on 25/May/06
I thought he was about this height, what's pretty funny is Wikipedia's list of tall famous men has him at 6ft4!
Mikex
said on 1/Apr/06
I always thought he was 6'2''. He is a well built guy and this may make him look a little shorter than he is.
Mario
said on 28/Feb/06
I think that he was the same height as Michael Caine and an inch taller than Bale. I say about 6 ft 1.
yoto
said on 27/Feb/06
Rob from this picture he looks maybe shorter then rourke
link
[Editor Rob: I think sometimes Rourke dons cowboy boots, but yes, Rut now in early 60's looks to have lost a little height]