Daryl Hannah's Height
5ft 10 (177.8 cm)
American actress best known for roles in movies like Splash, Kill Bill, Steel Magnolias and Blade Runner. Her sister Page said in a 1984 Leader Post interview,
"Daryl's a 5 foot 11 inch blonde and I'm a 5 foot 7 inch redhead"
and Daryl mentioned the one thing that irked her about height is
"I get (the rejection) 'too tall' a lot because there are so many short (male) actors"
.
I'm 5-foot-10, which isn't that tall, but it's tall enough to be out of the running for a lot of movies with good actors.
-- 1993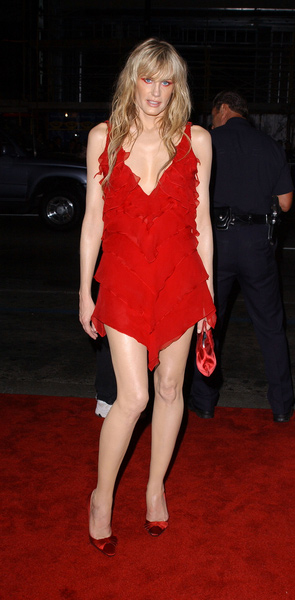 Photo by PR Photos
You May Be Interested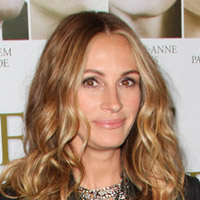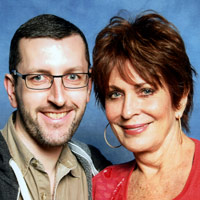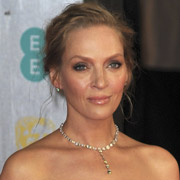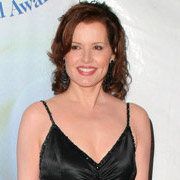 Add a Comment
82 comments
Average Guess (36 Votes)
5ft 9.91in (177.6cm)
Futy Adore
said on 24/Sep/21
5'9" in flats
Lavender
said on 23/Jul/21
What is actually wrong with people on here lol. If someone says 5'10 isn't that tall, it makes some people feel better and is relatively true. Theres no need to have these vitriolic "LOL SUPER TALL AND MASCULINE FOR A WOMAN" comments.
Miss Sandy Cowell
said on 3/Dec/20
🎁💐🎂 Happy 6️⃣0️⃣th Birthday! 🎂💐🎁
Congratulations to Daryl Hannah who celebrates her sixtieth Birthday today, yet looks fantastic! 👸
5ft10. 🎈🥂🥀🎊 XXX
🎁💐🎂🎈🎁💐🎂🎈🎁💐🎂🎈🎁💐🎂🎈
Nik
said on 5/Feb/20
Her male equivalent is prince William!
truthteller25
said on 14/Dec/19
No offense but she looks kind of masculine in the face in the picture above. I know that caught in certain moments we all look weird. She can get 5'10 any day.
Nik
said on 17/Oct/19
She shouldn't be out of the running for any movie.
berta
said on 23/Jul/19
i believe she was legit 5 foot 10 ( 1/8 over maybe 1/4 over ( today 5`10 flat
Importer
said on 19/Jun/19
5'10 is tall for a woman, no doubt.
Nik
said on 5/Jun/19
It would be great to see Daryl pictured with Page!
Nik
said on 4/Jun/19
She is taller than most American men!
6footTom
said on 1/Jun/19
@Mimi
5'10 would be very tall for a woman in China considering that it's easily taller than most Asian men.
Junior Hernandez 1990
said on 6/May/19
During the release of Kill Bill Vol:2 i have see alot of 5'9 listing going all places and i recall she didn't look that low next to 5'11 Uma Thurman. So 5'10 is legit.
Nik
said on 31/Oct/18
🙃😁😂 Error report! 😂😁🙃
THAT should be men and not main, must be the autocorrect!
Mimi
said on 30/Oct/18
In Asia, 5ft10 is "THAT" tall for women.
Nik
said on 29/Oct/18
@ Allie - You are absolutely correct in that 5'10" isn't a freakishly tall height for a woman, it is not THAT tall although it is more than just a little bit tall, there is nothing wrong with that however and there is nothing wrong with unusually tall (which your height isn't.) or unusually small heights. All heights are nice heights and ones to be proud of and we just need everybody in the world to come to this way of thinking. I am sure that you are taller than the majority of men and I would imagine that you have at least a few inches on a decent percentage of main too, this is cool and although you will tower over many girls there are millions upon millions of girls who are at least your height, even though the percentage is fairly low.
Christian 6'5 3/8"
said on 26/Oct/18
@Allie
People do it with me too. They inflate me to 6'6" or 6'7" to make their own inflated claims seem more credible. I've even been guessed as 6'8" a few times.
Allie
said on 24/Oct/18
@Christian 6'5 @Nik - I'm around 5'10 myself. I know I'm tall and my height has been inflated to 5'11 or 6'0 to make other claims seem realistic but I don't feel "THAT" tall. Which is what Darryl was saying.
5'10 isn't some freakish giant height but it is still tall that you can reach eye level with many guys and tower over many girls.
Side note, Darryl's like 58 now I believe and still beautiful. I wonder if she's closer to 5'9-5'9.5 now.
Nik
said on 22/Oct/18
@ Allie - It is that tall, I wouldn't class her as being exceptionally tall but she is very tall! Daryl's height should be described as being more than just a "tall" height!
Sandy Cowell
said on 20/Oct/18
Daryl isn't the tallest woman in 'Kill Bill'; Uma beats her, but I wouldn't be surprised if, back then, she was only one inch shorter than Uma's 5ft11 and-a-quarter.
Today, Daryl gets 5ft10 because there is only one box!
Christian 6'5 3/8"
said on 18/Oct/18
@Allie
A lot of people underestimate how tall 5'10" is for women, because the perception of height is skewed because of so many exaggerations. A true 5'10" is viewed as 5'11"-6'0" more often than not.
Allie
said on 17/Oct/18
@Paddy - 5'10 is tall but not THAT tall. Its not she 's
Gwendoline Christie
or some 6'5 basketball player.
Junior Hernandez 1990
said on 10/Sep/18
She started to look like 5'9 1/2.
Rampage(-_-_-)Clover
said on 17/Apr/18
She looks a lot like Ireland Baldwin....I'd believe she was her mother before Kim Basinger, at least as far as height goes
Nik
said on 16/Mar/18
She is that tall, there is nothing wrong with that though! Daryl can have 5'10" as she is not stood at her tallest!
Paddy
said on 11/Mar/18
LOL she says 5'10" isn't that tall? I am so confused right now.
Bennett
said on 1/Feb/18
She could be always 5ft9.75" near enough the tenth mark.
Don Julio
said on 18/Jan/18
She is 57 now, must've shrunken 1.5 cm or so. Almost 179 might have been her peek now 177.5? Maybe. Hard to tell, always lies around the 5'10" range
Mistical
said on 2/Jan/18
Yes she is true about her height.Strong 5'10".
MaryAnne
said on 25/Nov/17
Leg length is 1,06. Leggy blonde
Junior
said on 1/Nov/17
She must have lost 1/4 now.
Marquis
said on 8/Oct/17
5'10" does seem about right.
diavolo
said on 5/Aug/17
I thought she's 50 foot tall. ;-)
even
said on 5/Jul/17
easily 5 foot 10 , probably even a little more taller
Duffer 5ft 11
said on 6/Jun/17
Indeed, her and Uma at eye level in KB2, both tall ladies, both a whisker over 5'10 in the morn.
Rampage(-_-_-)Clover
said on 30/Apr/17
5ft10¼ the average guess?
I don't see it as an impossibility.....
Jp
said on 30/Apr/17
Might have been a weak 5 ft 11 at her Peak.
Richardspain
said on 23/Apr/17
She is tall to be woman, 178 cm is very possible.
Charlie
said on 19/Apr/17
Daryl Hannah is 5'9 at most well today she may be a quarter to half inch shorter due to aging. My guess she is 5'8 to 5'8.5
Jp
said on 11/Feb/17
Looks 5 ft 10 maximum with Uma Thurman.
Rampage(-_-_-)Clover
said on 9/Feb/17
Looks 179cm at times
GP
said on 9/Feb/17
I remember her being very close to Rourke's height in Pope of Greenwich Village. I know Rourke is a legit 5'11" from seeing him in the gym a lot. I would give her 5'10.5" peak and 5'10" now.
Sandy Cowell
said on 9/Feb/17
5ft10 is news to me! I was convinced Daryl was 5ft11!
I saw her recently in a daft film called 'Attack of the 50 Foot Woman'! She must have won the part because of her proportions; I don't think 5ft10 is THAT staggeringly tall for a woman! I think she was 5ft11 in her prime!
Frank R
said on 23/Nov/16
Daryl Hannah was probably close to 5'11" at her peak like in Clan of the Cave Bear, Blade Runner, Splash, Roxanne, & Wall Street.
M
said on 15/Nov/16
She does tell the truth 5'10" tall.
M
said on 15/Nov/16
Yes she speaks the truth.Tall women for sure 1.78m.
Arch Stanton
said on 7/Aug/16
2-3 inches diff I think JTM. He had to have worn lifts!
Rampage(-_-_-)Clover
said on 23/Jun/16
Arch, I think Hanks may have worn lifts so that she wouldn't be taller than him in heels.
J.Lee
said on 22/Feb/16
Rob what do you think about this clip with Daryl and Brooke Shields? To me they look close, but Daryl has her legs crossed and has a looser posture and Brooke tries to rise up and straighten her posture. Could Daryl be over 5 ft 10?
Click Here
S.J.H
said on 14/Feb/16
5'9.5 lowest. She could be 5'10 as well
jtm
said on 3/Jan/16
are you sure? it has been years since i have seen splash but i thought she was no more than 2 inches shorter than hanks.
Arch Stanton
said on 31/Dec/15
In Splash Tom Hanks looks about 3 inches taller. Was he wearing lifts or is she shorter?
Krista
said on 28/Dec/15
She's not 5 foot anything! Try 6'0" or 6'1." She clearly is down sizing her height just like Nicole Kidman admitted to lying (She's really 6'1" not 5'11" as reported, she admitted on 'The View') about her height because too many casting agents and directors told her she was too tall to be a lead actress. So, these really tall actresses downsize their height on paper the way the short and really short actors and actresses upsize their heights.
Luke
said on 1/Sep/15
@Rampage(-_-_-)Clover Approximately...though, if you want to be technical, it'd be closer to 6'3 1/2" for males. Both are about six inches, or half a foot, above average height - in the U.S., anyway.
Rampage(-_-_-)Clover
said on 5/Aug/15
She's very tall. Not much shorter than Uma Thurman in Kill Bill.
Rob is 5ft10 the female equivalent of what 6ft4 is to a male?
MaryAnne
said on 4/Mar/15
Brooke always wants to be look taller.Even though she is above average height, I think she has a obssesion with her height.That's why she claims 6ft.
J.Lee
said on 26/Feb/15
Rob take a look at this video. Daryl is standing next to Brooke Shields and is as tall as her even while slouching a little. At 13 seconds Daryl is taller, but at 14 seconds, Brooke elevates herself to stand taller while Daryl slouches. I notice that Brooke does that a lot. She's always making sure she stands as tall as possible.
https://www.youtube.com/watch?v=LnG_BSEGd8w
Noira
said on 19/Nov/14
I am surprised..looks taller, i would have guessed at least 180cm, but 5'10 makes sense next to Tom Hanks...she has a very manly body...but used to be so beautiful in splash!
james
said on 30/Oct/14
5'10 is spot she was 2 inches shorter then 6'0 tom hanks in splash
177cmGuy
said on 26/Sep/14
5'10 looks right with heels she is easily 6'1 or 6'2
LAnative
said on 24/Jul/14
How can you not mention Blade Runner as one of her roles? She towers over Edward James Olmos (who was my mom's height of 5'9" when we knew them), but she seemed a bit shy of Rutger Hauer's height in Blade Runner. 5'11". Plus, sisters always rat you out. I believe hers.
ben
said on 29/Jan/14
5ft 9ish is closer compared to kill bill star
Goose
said on 27/Dec/13
Saw her in '97 or '98 on Broadway & 10th. I'm 5'10 and I had to look up to her. She was easily '6 and possibly taller. Big woman too -,so much so it caught me off guard - huge shoulders. I would guess she downplays her height.
ALEXofSB
said on 25/Dec/11
On Christmas Eve 2011, I was standing in the back of the Our Lady of Mt. Carmel church for several of the songs with my wife and Ms. Hannah came in with a younger lady (her daughter?) and stood next to me. I can reaffirm she must be very close to 5-10. Very pretty woman.
Voiceless Dental Fricative
said on 4/Nov/11
Did I just hear Legend asking for an upgrade? Just when you think you've seen it all.
Legend
said on 1/Sep/11
She's 5'10.5
jtm
said on 5/Mar/11
i think 5'10 is correct. she always looks tall.
oniike
said on 11/Dec/10
she is 5 10
Yarud
said on 21/Apr/09
once a beautiful Lady,but after her esthetic surgery she's blemished
Laura Lang
said on 26/Mar/09
PS: but she really looks tall and towers most of the people.
Laura Lang
said on 26/Mar/09
In a recent pic with Pierce Brosnan she looks 10-12 cm less than him (allegedly he's 1,86 m) and both were in flat shoes. I suppose it was a bad posture anyway that made her shorter.
RICHARD
said on 14/Oct/08
She was close in height with 5'11 Sam Neill in Memoirs of an Invisible Man so 5'10.75 sounds more accurate,as she looks it.
Anonymous
said on 4/Oct/08
myspace celebrity - that's right. Uma is 5'10".
Sharin
said on 5/Jan/08
A tad under 5'10" so she rounds up
myspace celebrity
said on 12/Oct/07
i guess that means uma's not really six feet tall, right???
sleuth
said on 17/May/07
I agree with this website. 5-10 for Gecko and Darian. 5-9 for Bud Fox
Franco
said on 22/Mar/07
yeah i saw her a couple of times here in Italy and had an autograph, i am 1.93cm and she had heels, looks around 5 or 6cm shorter, she looked 1.83 to 1.85cm in heels and since we know 10cm heels dont make you 10cm taller, i have to agree and now im totally sure she is 1.78cm barefoot.
so 5'10 is exact.
talked to her
said on 28/Sep/06
Ive talked to Daryl Hannah, im 6'1" and Daryl was almost as tall as me. I'd say daryle is definetly between 5'11" and 6'
MyKat
said on 21/Sep/06
I've met Darryl several times and 5'9" to 5' 10" is a good guess.
TNTinCA
said on 19/Sep/06
I actually think Uma's height is 6 foot even. Which would make Daryl 5'10" if she had 2 inch heels.
Anonymous
said on 28/Feb/06
i agree that she is not 2 inches lower than uma.but she always wears high heels and she has very tall legs compared to her height maybe thats why she appears very tall
Anonymous
said on 1/Feb/06
she is tall,thats for sure. i dont think she is 2 inches lower than uma. since uma is 6',then she must be at least 5'11".
Palladium
said on 8/May/05
Yep, she's tall i've seen pic's of her beside Quentin Tarantino(listed 6'3", really 6'1 1/2" top!), she looks same height, even a bit taller (with heels).