Bruce Springsteen's Height
5ft 9 ½ (176.5 cm)
American singer-songwriter.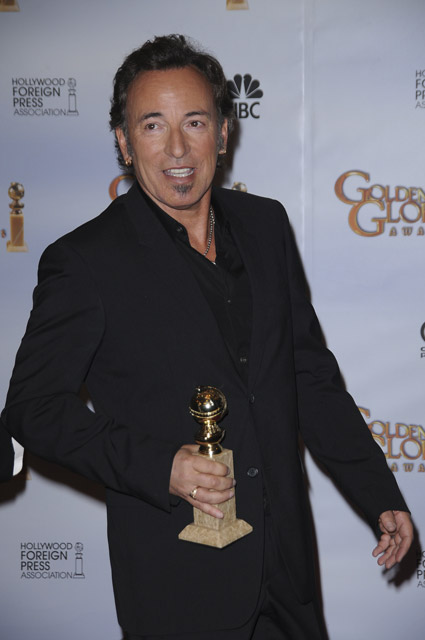 Photos by PR Photos
You May Be Interested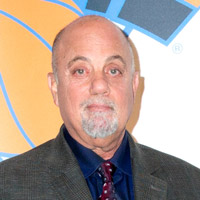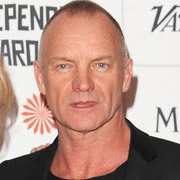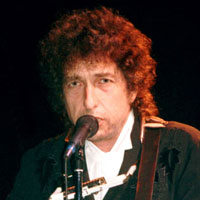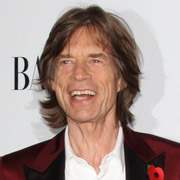 Add a Comment
131 comments
Average Guess (18 Votes)
5ft 8.99in (175.2cm)
Miss Sandy Cowell
said on 23/Sep/19
🎁🎂 Happy 7️⃣0️⃣th Birthday Bruce! 🎂🎁
Today Bruce turns the Big 7-0! His double album, The River, brings back many happy memories from 1982, when it was played by my friend, President of the Hell's Angels, England, Peter (Buttons) Welsh in his car. In fact, it was the only thing I ever heard him play while he was driving!
Have a happy day, Bruce!
5ft9.5
🎁🎂🕯️🎉🎁🎂🕯️🎉🎁🎂🕯️🎉🎁🎂🕯️🎉
Keith 5ft 10
said on 25/Mar/19
Look this, he seems to be above 5'9 with Sting
Click Here
Bradley
said on 15/Jan/19
Is that G in the recent cover story of Esquire in a photo trying to get Bruce to sign a Born In The USA LP with the mass? He looks old. This 5' 9.5" listing is wrong, he's 2" shorter.
VoicelessDentalFricative
said on 18/Nov/18
Click Here
looking small with Jon Stewart and Jerry Sienfeld
meezemaker
said on 10/Oct/18
I do like Bruce S, but I can't agree the 5'9 specially when his driving licence mention 5'8...
More over, by watching this photo, u guess lou reed, and bruce barely same height, maybe an inch more for Bruce who is slouching
5'8 is the good height . That 's impressive to be so wrong.
Just check that phoyograph in Google : Ruben Blades, James Taylor, Billy Joel, Paul Simon, Bruce Springsteen and Lou Reed. Otherwise, Bruce met so much people in NJ et NY and all are saiying the same, barely 5'8...
W2RIK
said on 24/May/18
I met Springsteen at a cigar bar in Red Bank, NJ. I am 5'10" tall and he was wearing cowboy boots and was barely 5'7".
DomP
said on 25/Apr/18
It seems Bruce like Paul McCartney, fudge their height with thick heels. Bruce looks 5'8" in sneakers.
berta
said on 6/Nov/17
dont think bruce was taller than stallon 30 years back. but stallone could have been this height to so i guess this is the absolute max heights for him with a big chanse of 175
trp
said on 26/Sep/17
@Johnson
looks like Bruce is stuffing something in his boots in that photo with Danny
Marquis
said on 7/Sep/17
Wouldn't have said over 5'9". He seems to wear either boots or dress shoes with a big heel a lot.
Big fan, btw.
Ted
said on 21/Jun/17
His proportions can often make him look below average. Can't imagine he was ever over 5' 9.5''.
Johnson
said on 2/Apr/17
No less than 5'10
john r.
said on 23/Feb/17
met him when he played at his old grade school st rose of lima in freehold, nj
i'm 5'10 and i was wearing adidas samba sneakers that give me no height. he was about half an inch shorter than me and he was wearing clunky boots with about a 2 inch lift (1 inch really thick sole and 1 inch for heel)
i would put him at about 5'7 maybe 5'8. he is also very slight/thin framed. i was a little shocked at how small a man he was. he is in good shape but very weak/small looking
Johnson
said on 19/Oct/16
Bruce and Danny Jones (McFly). I request a page for singer Danny Jones. His bandmate Tom Fletcher has a page here
Click Here
CW
said on 15/Jun/16
If his draft card lists 5'8" as his height at 19 years old, he is likely taller than that because many men continue to grow until they are in their early twenties, I would believe he is 5'9" or, as he himself states, 5'9.5'. Perfectly logical.
PD
said on 24/Apr/16
He's 5'-7". I'm 5'-8" and I've met him - was surprised that he wasn't quite as tall as me - because as others say, he really is larger than life! Really nice guy too.
Brad
said on 1/Apr/16
5' 7.5" walking by me last night.
PEP69
said on 6/Feb/16
He's 5-9, but usually wears 2" heels that make him taller. But we all know he's larger than life!
tony t.
said on 3/Feb/16
Why does he look 5'8 in the streets of philadelphia video? Looks more like 5'10 with the motorcycle boots on.
PetePro
said on 14/Jan/16
Re. The Boss: I've read elsewhere that his estimated height is 5'9", and that is what I would state. Bruce does have a large head, but also a very lean muscular body. And in all the footage I've seen him in, he wears boots that look like 1.5 inch Cuban heels.
Sam
said on 20/Nov/15
Not much height loss but possibly closer to a flat 5'9" now.
6'9" barefoot
said on 24/Aug/15
@Brad I own the world then since being 6'7" since 8th grad and a senior in high school now I'm 6'9", makes sense since by college I'll own the universe. I do tend to have a lot of small guys want to fight me for some reason. I guess Brad would be one of them. hahahahahah loser Brad..
Johemoth the dog
said on 23/Jun/15
@Brad, lol ive never seen someone say they 'owned' someone because they were taller then the other person. Like yea "DUDE I OWNED YOU AT HAVING BETTER GENES THEN YOU." like its some type of competition to be tall based on skill. Silliest thing ive read all day.
Jersey
said on 28/Apr/15
Bruce can't be over 5'9
5'8.5 ar best
rockitbaby
said on 28/Sep/14
@bass Actually, be seing this video, Axl Looke slightly taller sometimes. I think they're both the same height or Bruce is 1,75m or 1,76 tops. Never taller than that.
Click Here
And next to Paul McCartney, who is 1,78m, Bruce is shorter too.
Click Here
bass
said on 22/Sep/14
He did look about an inch and a half taller than Axl Rose when they both performed Come Together in 1994
rockitbaby
said on 6/Jul/14
I was in Rock In Rio Brazil in 2013 and he passed right next to me during the concert. I'm 5'8 and he was my height of just a little bit taller, like 1,75m or 1,77m tops!
Rougeman
said on 3/May/14
I,m 5,9, At Tampa show Thursday, Bruce strolled to the bar while playing pay me my money down and had a drink. I was next to him, no more than 5.7. Anyway what does it matter.
Hortense
said on 23/Apr/14
I used to lift weights at the Vanderbilt YMCA in the middle 1980's and, now and again, so did Bruce. Gang showers. No shoes. Five foot seven or so. Not above that in this lifetime. There's a reason he sticks to his Herman Munster engineer boots, but so what, what a musician!
bossboss
said on 23/Apr/14
5'9" at least. no question.
bossboss
said on 23/Apr/14
he is all of 5'9 or 5'9.5 . i met him in person and I am 5'8 and he was easily taller than I am and he was not wearing big boots with heels. no chance is he shorter than 5'9
Bemused
said on 12/Feb/14
Looking down the page I think he must be a leprechaun, he seems to be shrinking or growing with every comment.
Balboa
said on 23/Jan/14
5'9" right on for bruce/ fallon 5'11". Look at bruce towering over deNiro who's supposedly 5'9"
Balboa
said on 23/Jan/14
5'9" right on for bruce/ fallon 5'11"
Brad
said on 15/Jan/14
He's never even seen 5' 9" in his life. Jimmy Fallon owned him this week by a few and you can bet Bruce was in standard cycle boots. He's not even 5' 8" in '14.
Charlie
said on 28/Dec/13
Not even near to 5'9. In some picture he is as tall as Dylan, so 5'7.
Sam
said on 16/Dec/13
Sorry, Bobby, that's a horrible height comparison shot for Springsteen...there's much better ones on the net with Obama and Springsteen where Springsteen looks around 3 or 4 inches shorter, so still solidly in 5'9"+ range.
Click Here
BobbyGray
said on 13/Dec/13
Look at this
Click Here
and tell me that he's over 5'8.
I'm gonna go with 5'7, maybe 5'10 in those big boots he's clearly wearing.
Fee
said on 21/Jul/13
I have 'Living Proof, pardon the pun and pleasure of being picked to dance with Bruce on stage in Ireland - with my trainers on I stood at 5'9.5 - I was looking straight into his eyes!!
tex
said on 15/Apr/13
Bruce at his height (a pun) was 5'9". Saw him recently and he is no more than 5'8" now.
Anonymous
said on 11/Mar/13
Bruce is 5'10 and at least 6' with motor cycle boots. He stands at same height as other musicaians and actors of similar height such as Tom Hanks, Jimmy Fallan, Bob Seger, Neil Young, John Forgerty, Sting, Mick Jagger, and Jackson Brown. My cousin is 5'11" and met him up close back in 2008. He said they were the same height
War Pony
said on 13/Dec/12
Just saw Bruce and Jon Bon Jovi on stage at the Hurricane Sandy Charity Concert. Jon was definately taller. Then I find Jon listed as 5'9" and Bruce at 5'10". No way!
Brad
said on 20/Nov/12
Shook his hand last night. 5' 7.5" tops.
Brad
said on 3/Nov/12
Weak 5' 8", if that recently.
letgodhandleit
said on 28/Oct/12
I met Bruce in 2008, and stood -arm-in-arm with him after the concert in Charleston, SC. I'm 5'4". He was barely taller than me, 5'7" at the most.
12345
said on 14/Oct/12
Reaper Fallon is not 5 foot 8 hes about 5ft 6.5 to 5 ft 7. could even be lower.
Tom Cruisse
said on 29/Sep/12
If his draft card says 5'8 then you know he must be 5'6-5'7 everyone cheats an inch on their height. I do!!
Big fella
said on 11/Sep/12
Met bruce at Grammys back stage little hand and am sure he isn't 5 7 without boots .. But was awfully nice
Brad
said on 10/Sep/12
His draft card is correct. He wears huge heeled cycle boots to fool you people.
Joe
said on 19/Aug/12
I just saw the Bruce Springsteen exhibit at the Constitution center in Philadelphia. They had his draft card on display from when Bruce was 19, ans he was listed as 5'8 and 130 pounds.
Reaper
said on 16/Aug/12
TO Joseph: Bruce never admitted to being "5"9.5". To measure to the half inch is ridiculous to begin with. NO ONE can measure just by EYE sight to a half inch. Thats just nonsense at the best and sad to say the least to even try.
Reaper
said on 16/Aug/12
TO Joseph the delusional. He passes for an EASY 5-10" rating at any concert show. Like I said you never see the man barefoot or most no one for that matter ss far as a celebrity goes. Look at Brian Fallon whos 5-8" BRUCE TOWERS over him in every picture. Take a hike. Bruce even towers over De Niro at the Kennedy center awards. Bruce makes De niro look like a midget. Hes a LEGET 5-10"
Old
said on 16/Aug/12
Dancing in the Dark video,Courtney Cox[5'5"] Bruce would be?Who cares. If he is playing and you are dancin'and remembering...
Lee
said on 25/Jul/12
He looks 5'8", maybe 5'9" at the very most. Not a tall guy, but well-proportioned.
JR
said on 12/Feb/12
If you added height and girth for his musical genius and poetry, he would surely qualify as a Na-Vi (Avatar) by height but with the built of Andre the Giant. - About 12' 6 " and roughly 750 lbs.
Anders
said on 21/Jan/12
Hes atleast 5.95ft without boots, 181cm. And 6.0ft with boots.
Joseph
said on 15/Dec/11
Good God, Mike, get some therapy. Are you his Mom or something? Springsteen admits, Himself, to being 5' 9.5".
Keith
said on 8/Nov/11
he is about 5 ft 7 inches.People that say he is 5 ft 10 are dreaming.
rafa
said on 19/Jun/11
I read Clarence Clemons died... RIP
Bruce
said on 14/Jun/11
I AM Bruce Springsteen and I can tell you all that I am 6' tall without shoes.
Steve
said on 23/May/11
I think 5'9.5 is right even though he never looked much shorter than the big man who is over 6'
tom
said on 28/Apr/11
met him 2 yrs ago. he is 5'95" for sure without boots. with boots he is 6 ft. no question.
tom
said on 28/Apr/11
met him two years ago. no question he is at least 5'9" without boots. with his boots he is 6 ft, guaranteed. i still have the pic we took and i can see by knowing my own height that he is 6 ft with his boots on. i don't care what anyone says, 5.95 is legit
Eltaco
said on 5/Apr/11
1991 I was the lead fabrication welder for his concert tour that year. I met with him in person to discuss changes he would like made to the stage. I am 5' 11" and I was able to see over his head. He was wearing tennis shoes.
Bob
said on 13/Mar/11
Met Bruce dozens of times 5'9" ish, the Big Man is a legit 6'4" I'm 6'2" & he dwarfs me.
Mike
said on 4/Mar/11
Bruce is 5'10" all you other people who say he 5'6 or 5'7 are idiots. GET OVER IT THE MAN IS 5'10" I met him in person and shook his hand! I stand at 5'11 legit. BRUCE SPRINGSTEEN IS 5'10" tall!!!! Takes his boots off and is FLAT FOOTED maybe hes 5'9" BUT WHO THE HELL SEES HIM WHEN HES FLAT FOOTED OTHER THEN HIS WIFE!!! Hes 5'10" end the BS please. Who cares how tall he is that is the way God made him.
NJ
said on 11/Feb/11
To the guy who noted that Bruce wears 32" levis... Yes, but he rolls the cuff up about 5 inches. I'm 5'8" and I've met him in person a few times and he's 5'7" at most. Very nice man...
yup
said on 25/Dec/10
wada heck ?? thers even claims as low as 5'6 ?? i tot hes a big guy like 5'10 ??
R
said on 4/Dec/10
no way is he 5'9.5" I'm 5'10 and he worked out in the same health club. 5'8" maybe. Give him some height for good tunes.
big mike
said on 23/May/09
being a fan of bruce his no way 5 ft 9.5 his more like 5 ft 8 or 5 ft 7
Lornagreene
said on 16/May/09
I had a backstage pass at a concert last year in Dublin. I am 5'9" barefoot and we passed and he said hello to me. We were both wearing 1" cuban heel boots. We were eye to eye. He is however extremely polite, larger than life and when he smiled.....i though my heart would burst! He still has EVERYTHING! Sweet, gorgeous and really decent. My complete man :)
Brad
said on 11/Apr/09
I was 5 feet from him tonight. I'm downgrading to a weak 5' 8". He's really a small guy when you get close, big boots. I'd even be likely to think 5' 7.5".
tom
said on 25/Mar/09
Bruce was on the Daily Show last night (repeat), and standing beside
Jon Stewart (who is 5' 7"), they appeared to be of the exact
same height.
rakelija cruijff
said on 15/Mar/09
There is no-way that Bruce Springsteen is 5ft 9.5 in. i met the god when i was 21, now i'm 5ft 10.5 in always have been-bruce is no bigger than a bar of soap-i towered over him; he is the same height as my husband who stood next to him and they were both equal in height 5'7in. however, bruce was wearing cowboy boots and they had about 1 in heal-so he's probably more like 5'6. Also he is not as muscular as he looks in his photos-but he had a good arse!
Anonymous
said on 1/Feb/09
Funny Breezy thought he was 5'4", if that much.
Liz
said on 27/Nov/08
Just check out bruce next to courney cox arquette on the dancing in the dark video! She's 5ft 5, he must be 5ft 7 barefoot max!! Forget heels on shoes, stars have these insole things!! Who cares he's cute!!
John
said on 7/Aug/08
I've seen Bruce on the street in NY. I'd guess that he is about 5'6". He may have been taller when young but he is now about 60 and probably shrank a bit.
Brad
said on 4/Aug/08
He's 5' 9". His daughter is going to be taller than her mother.
frankys
said on 1/Aug/08
John, read carefully my previous post....we are saying, more than less ,the same thing ...i think he is 5-7 barefoot at most.
Dan the Man
said on 1/Aug/08
Bruce is no taller than 5'7 and that is reaching.
John
said on 25/Jun/08
I have to disagree with Glenn & Frankys, I spoke with him at the Stone Pony a number of years ago (maybe 8-9) and I'm 5'9" and was wearing sandles and he was in boots and I was still taller then him. Who knows with celebs.
glenn
said on 6/Jun/08
actually my legs are positioned funny.it affected my height for sure.he is still 5-9 to 5-10 barefoot.i see him all the time.im all kinds of footwear.
frankys
said on 5/Jun/08
met him back in '96 , he was 5 ft 9.5 with boots on (about 2.5 inches heel).Glenn u must be bending your knees (slightly) in that picture.Aren't you?
New Fan
said on 30/May/08
Just saw The Man at Emirates tonight - always thought he was sexy ... didn't know much of his music except hits, or know anything about him. Trust me girls. His height doesn't matter. I like tall guys but if a man like that was interested in me ... I'd have the front door open for his arrival at my humble abode and then I'd lock that door with a lock that simply couldn't be unlocked ever again. He is a GOD! EVERYONE should see one of his concerts before they pop their clogs or he gives up singing .. his energy is incredible, his voice is amazing, his songs are fabulous, his walk is .. (I'll collapse if I talk about his walk!) and ... well, check his back view on the big screen. Say no more ... All the above: Perfect!
joe
said on 5/May/08
he looked pretty tall next to 6ft sting
joe
said on 3/May/08
he looked pretty tall in a live video where he performed next to 6ft sting
Anonymous
said on 28/Apr/08
I am 5'10' and met Bruce a couple of years ago, he is around 5'9" or so w/ shoes.
Little Boy
said on 13/Mar/08
Glenn! No disrespect! You have met Bruce I have not! When you said he is 5'9.5 & with boots 6'0? I strongly disagree! Unless they are boots with lifts! Not even regular cowboy boots would push him that high! People think that a 2inch heel gives them a full two inches & it does not! I am not sure what his exact height is but Bruce & I have just about the same exact body structure & I am 5'8 barefoot! & with boots sometimes 5'10,but mostly 5'9.5! That's no lifts included! So from my eyes point of view & no I do not go by pictures because they are usually always wrong I would say Bruce is my size barefoot 5'8 & no more than 5'10 with boots!
steve
said on 23/Feb/08
i met him years ago. unless he, somehow miraculously, added a few inches in height after the age of 25, bruce springsteen is no taller than 5'7. Period!!
glenn
said on 15/Feb/08
read michael.read below pic.
Michael
said on 14/Feb/08
It looks like he's 6.0 compared to Glenn. 4 cm between the two, it seems unlikely...more like 8 cm between them, so something is wrong with this info.
glenn
said on 5/Sep/07
no way.i saw him again in the flesh tonight and talked to him.he still appeared the 5-10 i always saw him at.
Anonymous
said on 4/Sep/07
Always looked 5'8 to me. Here with Bono, who is around 5'6 (and wears huge shoes).
Click Here
Scott
said on 12/Jul/07
I stood next to Bruce at a concert on a landing to a stairway while he was singing and he is my same size with boots 5'7.75"
Franco
said on 6/Jul/07
lets not joke John lol
Bruce is 175cm with lowest being 174cm, i do not exclude in the past him being 177cm not now.
john
said on 25/Jun/07
I stood next to him after we got out of a pool in Hawaii and into an elevator. He is about 5'7", three inches shorter than my wife who is 5'10"
Franco
said on 2/Apr/07
bruce springstring is 5'9
glenn
said on 25/Feb/07
im wearing the flatest reeboks ever here.no was is he 5-8.he is 5-9ish.i might be 5-7 here though.i was young here.
Edwin
said on 25/Feb/07
I'd put my money on 5-8. I think 5-9.5 is pushing things.
Fred
said on 13/Feb/07
I met him last May - I'm 5' 10" barefoot - he was wearing flat shoes and is pretty much the same height as me.
hb45
said on 17/Jan/07
I agree with Glenn. Bruce looks 5-11 in boots on this photo, there's no doubt. And you Glenn, what kind of shoes did you wear on this pic? Is anybody knows if Bruce is a lift wearer???
Glenn
said on 3/Dec/06
He is 5-11 in boots.
frankye
said on 2/Dec/06
i've met him 10 years ago and i stood next to him.i'm 5.9 and he was my height wearing cowboys boots
ForensicNYC
said on 17/Nov/06
Springsteen, Jackson Brown 5'11" and Roy Orbison 5'10"
together on stage..."Pretty Woman"...
Never to be repeated...
Click Here
Brad
said on 7/Aug/06
5' 9" wears big heel boots, just loves cycle boots. His '60 Corvette was a mother in '78! Guy knows his cars.
Glenn
said on 18/Jul/06
What does that mean Jack.I saw him 3 weeks ago.he is still 5-9.
Jack
said on 17/Jul/06
I dont see the arm trick happening...
Beverly
said on 30/May/06
No way is he 5'9." He's MAYBE 5'8, but that's a stretch. He is taller than Jon Bon Jovi though :)
steve
said on 19/May/06
Met Bruce years ago. Believe me, he isn't 5'9.5". He isn't 5'8.5" He MIGHT be 5'8. Unless, of course, he's gotten taller since he was 26 years old.
Glenn
said on 4/Mar/06
EJ that wasnt the main point with this photo.he is wearing cowboy boots.he is 5-9.plus boots.6 feet.its a no brainer.what is hard to understand.when I find my other pic you will see he is 5-9.you people lay down the law too much with a pic.
EJ
said on 4/Mar/06
So what other "tricks" is he using? I'm pretty sure that putting your arm around someone is a standard pose for a photo.
[Editor Rob: yeah it is, but some people might (not talking about bruce here) be a little more 'forceful' with their arm over the shoulder. You may be likelier to see it with a shorter guy pulling the taller guy 'down a bit'.
]
sf
said on 3/Mar/06
EJ - I'm sure LOTS of celebrities know how to makes themselve look taller, especially in photos. They don't have to know about this website, to try to makes themselves look as tall as they can in every photo! Look at that shot of Springsteen - he's doing everything he can to look taller!
EJ
said on 3/Mar/06
Glenn do you seriously think Springsteen was thinking when he took this picture with you "Hmmm, I better put my arm around Glenn so that when he puts this picture on some website which will be created in a few years I'll look 1/2 inch taller". Seems unlikely...a lot of people don't even know their height to the 1/4 inch level, and many don't really care anyway. I don't think anyone who doesn't read this site would know about the "old arm around" trick.
Glenn
said on 15/Feb/06
your judging me by one pic.which was wrong at first.if you looked at the photos you would see I look 5-8 to 5-10.not 5-5,to 5-6.
pawn
said on 13/Feb/06
first, i've to tell u that i 'm really struggling to understand what u r trying to "comunicate".. second...i have met him for real..since i don't have a pic with him doesn't mean i'm not telling the truth (see..i dont walk aroud with a camera in my pocket every day of my life like u do)
peace
Glenn
said on 11/Feb/06
your the expert pawn.you met everyone.he is 5-9,5-10.with boots makes 6 feet.duh.evryone else Im sure agrees.in your mind and world its different.plus look at how he has the old arm around trick which Editor Rob knows of.in other words Im not standing straight.I have another photo with him where he looks 5-9.again,a person who knows everything.
EJ
said on 10/Feb/06
What's the heel on 'cowboy' boots?
Glenn
said on 23/Jan/06
EJ- remember he has cowboy boots on.so it is possible he is 5-9 ish.5-10 tops.
pawn
said on 23/Jan/06
I'm sorry Glenn but i met him in person and i can swear he was my height ,he had boots on (i'm 5.8 barefoot)........ if you are 5.8 in that picture you were probably sitting down
Danimal
said on 22/Jan/06
Rob, he's taller than 5'9 1/2". Time to boost up the height.
EJ
said on 22/Jan/06
The Boss appears to be 5'11" in this photo.
Glenn
said on 27/Nov/05
I met him many times and he is 5'10''.unless he is a lift guy.
Viper652
said on 9/Oct/05
Its well known that Bruce is 5-7
Lmeister
said on 8/Oct/05
I think that even his drivers license height 5'9'' is little bit of exaggerating. Here he is with Bono http://www.spiegel.de/img/0,1020,447294,00.jpg...Of course Bono is wearing huge heels, but Bruce never performs without his cowboy boots. M guess is that he is a strong 5'8''.
JUSTMATT
said on 4/May/05
Yeah Rob I think that we are all agree that The Boss is max 5.9 (as written in the drivers license) so if you want to change his height I think you'll do a good thing! :-D
Lmeister
said on 4/May/05
Here is the proof that Bruce is 5'9'' at least according to his drivers license ; )
http://i18.ebayimg.com/03/i/03/57/37/26_3.JPG
franky
said on 4/May/05
I met the boss once back in 1996 outside a theater in milan italy, and i had the opportunity to embrace him he was more than less my height which is 5-8.5 plus he had boots on..no way he is 5-10 (my driver's licence says i'm 5-9 as well...)
Mr. R
said on 3/May/05
During his Born to Run Days, he was always described as scrawny and 5-9. When he came back with Born in the USA, he had bulked up, and apparently grown to 5-10. Of course the huge boots that he wore had nothing to do with that! He is always photographed wearing either huge diesel boots or cowboy boots now, so my guess is that he was 5-9, and maybe has lost a little, putting him over 5-10 with boots on!
Palladium
said on 3/May/05
He always looked to me as a 5'9" guy comparing him to Tom Hanks but he can be this, is possibly.
Lmeister
said on 3/May/05
A Finnish rock journalist Jyrki Hämäläinen(around 6'4'') ones said in tv that Bruce is barely 5'7''. I don't think he is that short, but if he'd be 5'10'' I think the journalist wouldn't have called him short. Actually picture of Bruces drivers license was in some mag. and at least it said 5'9''...