Bryan Ferry's Height
6ft 1 (185.4 cm)
English Singer. In a 1999 seattle post article, mentioned "As a teenager, Ferry, who is 6-foot-1, played basketball"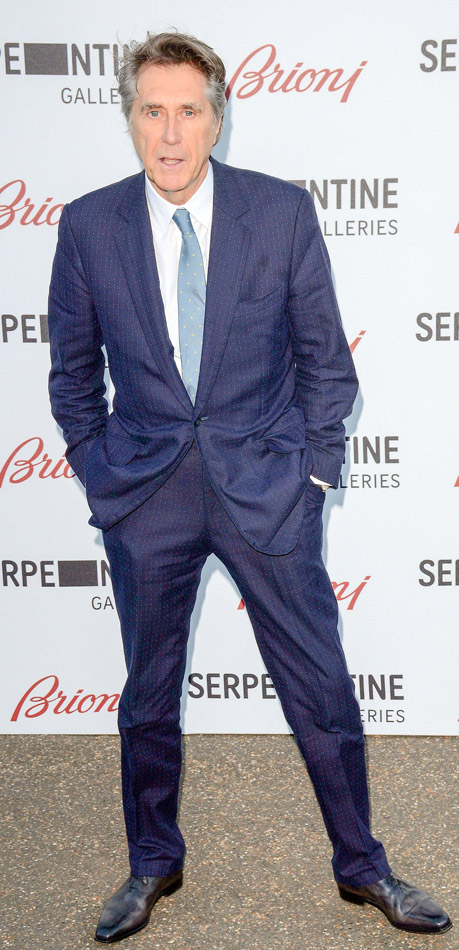 Photos by PR Photos
You May Be Interested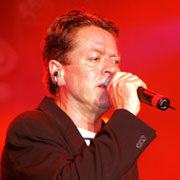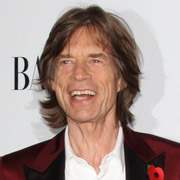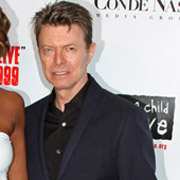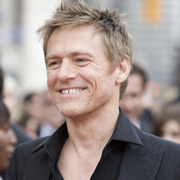 Add a Comment
51 comments
Average Guess (9 Votes)
6ft 0.75in (184.8cm)
Rampage(-_-_-)Clover
said on 16/Oct/20
Peak: 185.5-186cm
Today: 184.5cm
Miss Sandy Cowell
said on 30/Sep/20
🎁🎂 A belated greeting to Bryan Ferry, who celebrated his three-quarters-of-a-century Birthday four days ago.
6ft1 for his peak, but he's more than likely to be in the 6ft - 6ft0.75 range nowadays.
Overall, I'm going for 6ft0.75. 🎂🎁
anomalous
said on 6/Sep/20
6ft 1.25
Miss Sandy Cowell
said on 26/Sep/19
🕯️🎁🎉🎂 Happy Birthday Bryan! 🎂🎉🎁🕯️
Here's wishing Bryan Ferry a Very Happy 74th Birthday!
6ft0.75.
🕯️🎁🎉🎂🕯️🎁🎉🎂🕯️🎁🎉🎂🕯️🎁🎉🎂
Mark Harrison
said on 26/Jan/19
If he's 6'1" are his sons about 6'6"?
Rampage(-_-_-)Clover
said on 20/Jul/17
Closer to 6ft today but quite likely a strong 6ft1 in his prime.
paul
said on 22/Apr/17
ferry is 6feet 1.5
Sandy Cowell
said on 30/Dec/16
I once walked into a pub for the sole purpose of having a pee and I saw a very suave Bryan Ferry singing 'More than This' on a giant screen! I ended up staying for a drink to watch some more!
I would definitely say 6ft1 is right for him. That's exactly what I would have guessed!
martin
said on 24/Dec/16
1.853 I measuired
Rampage(-_-_-)Clover
said on 1/Aug/16
Rob, how likely is 186cm peak?
Editor Rob: I'm not sure he'd have been that tall.
Rampage(-_-_-)Clover
said on 18/Aug/15
184cm today, Rob?
[Editor Rob: he could be around that now]
portman
said on 11/May/15
6 feet and half inch. 1.84
Rampage(-_-_-)Clover
said on 11/Dec/14
Looked 6ft1½-6ft2 in the 70's and 80's.
pete
said on 31/Oct/14
I see he wears quite high heels now.
Rampage(-_-_-)Clover
said on 9/Oct/14
Could be down to 6ft0½ now
paul
said on 6/Jul/14
I saw him in London. He has thin legs and is quite broad chested. I would estimate height at 6 feet one and half.
jack
said on 29/Jun/14
I have seen Ferry from about 4 metres away at a film premiere in London (Adventures of Baron Munchausen in 1986/7ish). I would. He had average sized heels on black shoes)> I am 6 feet one and he looked about the same height.
any ideas
said on 17/Jun/14
Anyone stood up next to Ferry. Looks about 6'4 on stage but in real life 6 1
hope
said on 15/Jun/14
Some more comments on this from people who have met him would help.
Rastus
said on 12/Jun/14
I think the 6ft 1.25in peak comment is spot on, with probably 6ft 0.25in now at nearing 69 years old with a bit of a slouch. Others to compare with in the same group were Phil Manzanera at nearly 6ft 2in and a bass player in the 70s called Sal Maida who was 6ft 4in and markedly taller than Bryan or Phil. Also useful to refer to Live Aid where Bryan, wearing flat soles tennis shoes, was easily 2 inches taller than David Gilmour.
PPS
said on 2/Jun/14
I met Bryan in September 1982 in Brighton. I am just a little over 6 ft - but I was amazed that Bryan was so much taller than me! My assumption was around 6 ft 3. As an aside, his father and mother were also there - his mother told me they lived in the lodge of his estate - and his father was also taller than me by a good 2 inches.
peter
said on 18/May/14
Bryan ferry was never 6 feet 3. at most 6ft 1"
PPS
said on 12/May/14
Bryan was 6 ft 3 in the 1980s.
frankie
said on 3/Jan/14
Anyone stood right up to Bryan Ferry and seen what height he is?
jack
said on 2/Jan/14
does he look short 185?
prime
said on 27/Dec/13
HOW tall is bryan ferry in real life without shoes?
prime
said on 19/Dec/13
Anyone meet Ferry on his last tour who can confirm height?
prime
said on 19/Nov/13
I think 6 feet one inch maximum is correct. He does wear cuban heels these days - see with Wogan in Proms in park. He is quite slim framed which makes him look a little taller. His sons are alot tallere tahn him especially Otis and Isaac (6 feet three?)
William Leair
said on 18/Nov/13
I saw Bryan last night I would say he is about 6 foot one
Rampage(-_-_-)Clover
said on 5/Oct/13
"Peak height was 6ft 1.25in (186cm)"
He had 2-3in on Jerry Hall. Very dapper bloke...saw Roxy Music's video for 'Avalon'. That white tux is awesome.
sandrax
said on 19/Aug/13
how tall is he really? 6 feet 1" or taller? Anyone met him who can confirm?
Jim
said on 9/Mar/13
Somehow this guy looks alo taller than he is. He apperaed on Lottery with Dale winton and Winton towered over him. Winto is 6ft 2 yet ferry is supposed to be 6' 1". The difference on screen looked several inches.
smith
said on 16/Feb/13
I think he looks alot taller than he actually is. Tailored suits and heels? 1.85 is his height but can look 1m 88. HOW???
jojo
said on 15/Jan/13
Belly + chicken legs + nice suit.
patricia
said on 25/Dec/12
6 feet and a nice suit .
frank
said on 22/Sep/12
1.853 m. Imeasured him for a suit
Rampage(-_-_-)Clover
said on 4/Sep/11
Rob, 6"2(188cm) peak?
[Editor Rob: I don't think he ever looked that tall.]
bojo
said on 28/Jul/11
with high heels at 1m86
Rampage(-_-_-)Clover
said on 14/Jun/11
Still looks 6ft1 now at age 66. 6ft2 peak?
jackson
said on 8/Mar/11
Otis is about 3 inches taller than his father. Bryan is the shortest of all the family. His four sons are all taller with Otis being the tallest.
aJ
said on 6/Mar/11
His Sons seem to have all came out at different heights :
Click Here
i think only one son, Otis Ferry, got as tall or a little taller than Bryan.
peter pan
said on 14/Dec/10
Ferry 1m 85.
charlie boy
said on 4/Dec/10
I saw him on stage and he looked very tall but then I saw him at Heathrow and he looked around 6 feet one inch. I notice that he wears shoes with quite high heels these days. I would say 6 1 (maximum) is his height. Saw jerry hall and she is about 5 feet 9- 5 feet 10.
James
said on 31/Oct/10
rob do you think 6'0 today?
[Editor Rob: he might be nowadays]
michelle
said on 22/Jul/08
i met bryan! Hes tall, bout 6'2. Hes a fine looking man with electrifying blue eyes. He was sooo sweet!
Jack
said on 30/Sep/07
Bryan can't be 6'1 if Alex Turner is 5'9.5
Click Here
Rackon
said on 2/Nov/06
Brian Ferry, whom I met several times in the 70's was certainly over 6 feet, so I think 6'1" or 1 1/2" is right on. My 6' tall boyfriend was friends with Bryan and occassionaly sent him song suggestions (Funny How Time Slips Away was one). We used to get to travel with the band while they were touring the midwest. When my BF was standing next to him, Ferry was taller.
Eno, although I only met him once in 1972, seemed around 5'7". Don't remember what he had on his feet however - he was doing his laundry at the time. I don't remember Phil Manzanera being taller than Bryan. Andy was tall too. God bless 'im, Andy helped me with a music theory problem once when we were with the band in CLeveland. (He and Ferry had been school teachers before they were rock stars.)
Nice people- God I loved that band!
Glenn
said on 13/Sep/06
Eno 5-5 now.more in his prime.
Glenn
said on 13/Sep/06
Yeah,I agree.he seemed 6ftish to me.
Anonymous
said on 12/Sep/06
Is he really this tall? I'd have thought he was 6 ft, no taller. One other guy in Roxy, Phil Manzera (hope I got his name right)was taller I think.
Mr. T
said on 12/Sep/06
Roxy Music guy? I heard 6.1.25". I guess that's the most accurate measurement.
Other Roxy Music guy (now producer, ambient pioneer, solo artist and personal hero) Brian Eno is a pretty small guy. Couldn't have been more than 5'6" or 5'6.5" at his peak. Glenn said 5'5" was possible.