Cameron Monaghan's Height
5ft 10 ½ (179.1 cm)
American actor best known for playing Ian Gallagher on TV show Shameless and Jerome on Gotham. In film he has appeared in The Giver and Vampire Academy.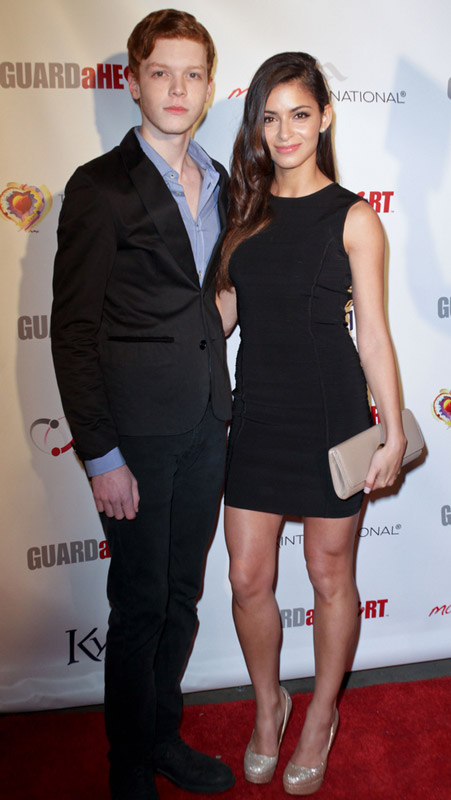 You May Be Interested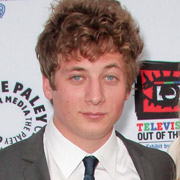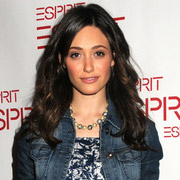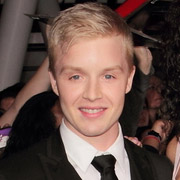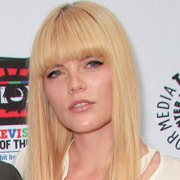 Add a Comment
29 comments
Average Guess (41 Votes)
5ft 10.38in (178.8cm)
Alex1.1
said on 10/Jan/21
5.10ft to max 5.11ft in my opinion.
bird in box
said on 9/Jan/21
5'11
Genau
said on 10/Dec/20
@Slim 6ft1 Joaquin and Heath were best jokers change my mind
Slim 6'1"
said on 7/Aug/20
such a good joker, better than joaquims
Slim 6'1"
said on 1/Aug/20
178 with a chance of 179cm
Que lo Que
said on 17/Mar/20
He did grow a little bit from the beginning to end of shameless.
Andrea
said on 19/Nov/19
Are you sure about that, Rob?
I've never commented on him, but I wouldn't have gone much over 5'10, to be honest. I mean, I haven't seen Gotham, but I think a guy like Justin Chatwin looked more than just a fraction taller than him on Shameless, though I think he (Cameron) was still growing in the first season as I remember him looking shorter than he did in the next ones...
That being said, even with Steve, well... he looks a good amount shorter than him:
Click Here

Editor Rob
From watching Gotham I really thought he could seem 179, though whether I'd ever meet him I don't know, it would be interesting to see him.
Matt99
said on 18/Nov/19
Good upgrade, seems fair!

Editor Rob
Well I did have a look at them for the
Joker comparison
, and feel he pulls off 179cm on Gotham...I can still see for Ledger 6ft 0.75 as a possibility even though I give him 6ft 0.5.
Littlelee5ft6
said on 6/Oct/19
Rever le he looks 5ft 10 there about or not much above average height wasn't much taller than noel Fisher really just a few inches
heightdude
said on 5/Oct/19
In shameless season 2 (when cameron was around 19 y/o) he seems 2 inches shorter than Pej Vahdat who is listd at 6' . 5'10' is probably right.
Rever Le
said on 16/Oct/18
Click Here
Click that pic you will see that he looks 182cm, definitely need an upgrade.
DJ C
said on 7/Apr/18
been watching shameless and gotham. he looks tall next to almost everyone. hes got to be a strong 5'10 going into 5'11 for sure. he needs an upgrade
Psychedelic Earth
said on 5/Feb/18
This is what convinced me: in Gotham season 2, during the first few episodes, he reached the 6 mark(183cm) wearing doc marten-ish type shoes(they only give 4cm).
He's anywhere inbetween 5'10.25"-5'10.75".
Psychedelic Earth
said on 3/Feb/18
After seeing him in Gotham. I'm thinking 179 Cm is possible.
Cameron
said on 18/Aug/17
I could see a strong 5'10". Anything over that is pushing it though.
els
said on 29/Apr/17
yea i remember google said he was 180cm but then now he's 182cm but compared to Ben McKenzie who is 173cm, i don't think he's fully 9-10cm taller, probably 4,5 or 6 cm so i'm guessing he's 177-179cm. 178cm sounds perfect. he's so hot.
Bret
said on 1/Apr/17
5'10 is perfect. There's no way he's five inches taller than Jeremy White in Shameless.
Patrick 5foot9othing
said on 15/Mar/17
Needs at least a slightly upgrade, rob.
Victor Surratt
said on 3/Feb/17
Rob, in your opinion what you think will be the final height of David Mazouz? Now he is 5'8 with 15 years old. Cameron looks like a weak 5'11 in Gotham.
Editor Rob: he gained about 3 inches within the last year and probably almost 5ft 8 today, we'll see if he gains more in the next year.
173-177
said on 4/Dec/16
can you add Gotham to his tv credits he's probably most known for his role as Jerome in it
5'10-11
Brandon
said on 17/Jul/16
I think he claims 182cm/5'11.5-5'11.75. Or maybe his agency does. I dont know but i would say he is 5'10.75".
Josh
said on 24/Jun/16
He looks a bit taller than this listing. I'd say he's 5'11 or closer to it than 5'10.
AJ
said on 1/May/16
Compared to taylor swift he looks a full inch taller. I'd say 5'10.5" would be closer or strong 5'10".
Kevin78
said on 23/Apr/16
@Jeff, that's because the current billed heigh for the Joker is 6 ft, it was cheated for the series
TJE
said on 23/Jun/15
I'm guessing that Stephanie's close to 5'3?
[Editor Rob: I don't think there's much more than 2.5 inch footwear difference, so I wouldn't guess she looked below 5ft 4 range.]
MaryAnne
said on 17/Jun/15
I love racial contrast.They look fine ;) Arch you like the girl and I like the guy :D(He looks like a porcelain doll but he is hot) :p
Sam
said on 17/Jun/15
Yeah she is super-hot...but not tall, from the photo alone it makes Monaghan seem lanky. I'm sure a pale, skinny ginger of any nationality would rarely stand a chance there if he wasn't an actor!
Arch Stanton
said on 16/Jun/15
My God that chick is hot, Brazilian Italian says it all. A British ginger bloke wouldn't even be seen within 2 miles of a girl that hot LOL.