Emmy Rossum's Height
5ft 6 ¾ (169.5 cm)
American actress best known for roles in movies like The Day After Tomorrow, The Phantom of the Opera and Poseidon. On her twitter she once mentioned her height, saying
"I'm 5'7""
.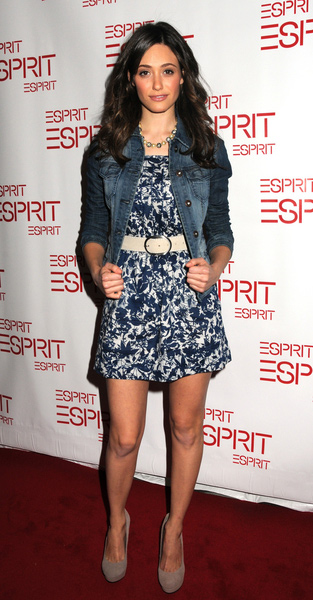 Photos by PR Photos
You May Be Interested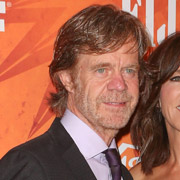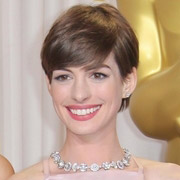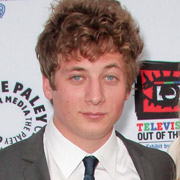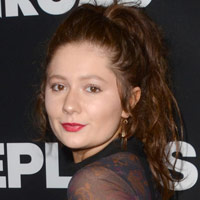 Add a Comment
50 comments
Average Guess (28 Votes)
5ft 7.01in (170.2cm)
Jam Cherry
said on 12/Jun/20
She is 5'7" at 170 cm Rob u should upgrade her height
Nik Ashton
said on 3/May/20
It would not surprise me if she is 5 foot 6 7/8!
The average guess is 5 foot 7 (27 votes) and I am chuffed to give Emmy her 50th comment!
JohnMoore-162cm
said on 29/Apr/20
Slightly under 5ft7 ..
Nik Ashton
said on 12/Apr/20
I would edge her out!
Nik Ashton
said on 20/Feb/20
Maybe she is 5'7" for a fair part of the day!
TheBat
said on 16/Nov/19
Looks 5'7" flat consistently.
Chris Junior Hernandez 1990
said on 4/Nov/19
Emmy give a impression taller than Jessica Biel although both listed the same.
heightdude
said on 14/Oct/19
From what i see with her and jeremy allen white in shameless, i'd say 172 cm.
Nik
said on 17/Jun/19
21 voters do back her claims!
Junior Hernandez 1990
said on 12/Jun/19
Maybe she is 5'6 7/8?
Matt99
said on 28/Sep/18
Tallest weak 5'7 I've ever seen. Every shot I saw of her and Jeremy in shameless she's always taller, I don't get it? Rob surely Jeremy is sub 5'7...

Editor Rob
Jeremy can look shorter, but I don't know how often he actually stands properly, seems a rare thing for him.
Nik
said on 26/May/18
Accurately listed!
Khaled Taban
said on 5/May/18
5'7" legit
Luker
said on 17/Feb/18
She came pretty close to Justin Chatwin in heels on Shameless, whether he's 5'11 or 6.
shameless
said on 26/Nov/17
Rob, i think this listing is pretty close but if you watch the show its very very obvious that she is slightly taller than Lip(Jeremy allen white). I think she is 170cm and Jeremy allen white is 168.9cm.
Cacau
said on 7/Nov/17
I thought she was 5'9 - 1,75m
Mike
said on 5/Nov/17
More like 5'5 (165 cm)...no way she's almost 5'7
Andrea
said on 5/Aug/17
Rob, I know you are slowly adding new categories but can you create a page for Shameless?
Editor Rob: at one point I will.
debabrata
said on 6/Jun/17
shes 5ft4in something according to maxim and she looked 5ft4 to 5ft5 in the dragonball evolution movie
Andrea
said on 25/Apr/17
Nice upgrade! 5'6.5-5'7 is what she generally can look, so 5'6.75 is probably the best shout! 👍
spainmen191cm
said on 12/Jan/17
Rob, do you think she can look the full 5ft7 she claims? I think is possible
spainmen191cm
said on 29/Oct/16
Rob maybe an upgrade to 5ft7, you had said 5ft6.5 is the lowest she could be I think she is honest
Andrea
said on 11/Nov/15
Rob, she does claim 5'7:
Click Here
So these 5'8 listings come from "nowhere"... She can pull off 5'7 range in Shameless but is she the full 5'7? I don't know... I think she can look anywhere between 5'6 and 5'7...
Editor Rob: ok thanks I will add the quote. 5ft 6.5 is the lowest I'd have guessed, I thought she looked near enough 5ft 7

also I should mention when searching, sometimes the twitter search won't bring up all instances of say '5' you search for, especially if they have 10,000+ tweets.

also, you can use combination like
5 OR cm OR five OR tall OR height from:bigrob
to do a broader search.
perfect 5'11
said on 19/Jul/15
no way she's 5'6". No way . . .
tony t.
said on 22/Feb/15
Where in the world did the 5'8 come from? Then again I guess most celebs heights are flubbed usually.
Ace
said on 20/Oct/12
She looks this height on Shamless. Not a great deal shorter than Macy.
O'Neil
said on 27/Jan/12
Does seem taller than average but not crazy tall either, 5 7 range seems reasonable for sure
Kostas
said on 11/Sep/11
i have no idea who she is,but i just googled her and in maxim.com she is listed as 5 ft 4.5,in filmbug.com as 5 ft 6.5 and in another site as 5 ft 8
take a pick :P
TheDayAfterTomorrow
said on 12/Jun/11
5'7 sounds right to me
Mr. Ballong
said on 1/Jun/11
Based on what I have seened I would say she is between 5'6 (1.68m) and 5'6.5" (1.69m). She has a very good height, a very beutiful women - only thing I dont like about her is all the new nudity she is doing: /
hey i know that guy
said on 18/Feb/11
she looks better in real life than what you see on film, and she ain't bad on film by any means. 5 ft 6-7 range. slightly taller than average. thin build.
luk
said on 3/Jun/09
Growing over 19 can happen only with sportsmen.But Emmy is 22.She can't grow now.
jessica
said on 23/May/09
@ miles:
That's wrong. Women can grow even til they're 21. I was 5' 5 at 19, and now I'm 5' 6" at 21. Hopefully I'm done growing.
5 ft 3.5
said on 2/Feb/09
She's tall. Emmy is REALLY pretty, but her face bothers me. I think it's her eyebrows. XD
Eeyore
said on 23/Jan/09
she's just a hair under 5'8" Her aunt by marriage is Vera Wang, and my sister works for Wang, she had to measure her for a dress.
miles
said on 22/Dec/08
Yes,it's true about growing up,women grows up until 19 years.Between 16 and 19 -not more than 1-2 cm.But at 21 no one grows,only men,they grow up until 26 years.
And realy it depends of fotos.Even if we can see feet,we can't say exactly height of the heels.
Natalie
said on 16/Dec/08
There isn't a set age that women stop growing at...some people stop growing early, some later; depends on the person, so she certainly could have kept growing after 16 years; I'm eighteen now, and I'm pretty sure I was a bit shorter when I was sixteen.
Also, the problem with photos, particularly those that don't show feet, is that shoes are often of different heights, so while Emmy may appear taller or shorter than somebody else, it could just be what shoes they happened to be wearing.
sem
said on 6/Dec/08
Besides,women grow only until 16 years,not in 21.
Brianna J.
said on 24/Mar/08
God, I wish I had a scanner to upload my photo I have with her. I'm 5'8'' even and we were both wearing ballet flats. Trust me, she's taller than 5'7'' and is probably 5'8'' too. She just has kinda short legs for her height. And she's really beautiful in person, like naturally pretty, unlike other celebs I have met.
face
said on 22/Jan/08
here are some other examples: with 5'3 Carmen Electra,
Click Here
with 5'5" Leean Rimes.
Click Here
with 5'7" Rosario Dawson.
Click Here
and finally with 5'9" Molly Sims;
Click Here
I have time beleiving she is still 5'7
face
said on 22/Jan/08
I think Emmy is taller than people think. Whe she first burst on the scene she was only 14 in SongCatcher and was just 17 when she was in Phantom. She is now is 21 and I think she has continued to grow taller. If you look at her web site and skip from year to year in the photo section you will see what I mean. This photo is from 2007 with Rob Schneider
Click Here
Anonymous
said on 3/Jan/08
I thought she was shorter mostly because of her legs.
Anonymous
said on 4/Oct/06
Click Here
Seems pretty tall next to Mia Maestro
Melody
said on 27/Sep/06
I saw a full-body shot of her standing up on a bike in Seventeen magazine. She looked pretty short to me, especially 'cause of her legs.
she's 5'4
said on 25/Sep/06
I think she's 5'4. Look at her next to mia maestro who is 5'3.5:
Click Here
emmy
said on 21/Jun/06
i would say about 5'7",she is listed everywhere as 5'7" :-P
gyllenhaalic823
said on 2/Jan/06
Nevermind; I reconsidered! She looks about 5'7" in other photos that I've seen; I don't believe the extra half-inch though.
gyllenhaalic823
said on 1/Jan/06
She looks slightly shorter than this. I'd say 5'6":
http://eur.yimg.com/i/xp/premier_photo/8/89fc2759d4.jpg
Anonymous
said on 28/Dec/05
She's listed everywhere as 5'7